Grammy-Nominated and platinum RECORDING ARTIST JORDIN SPARKS WILL KICK OFF WINTER IN VENICE AT The Venetian and the palazzo.
The "American Idol" winner will perform live on the Las Vegas Strip on Nov. 21 during the kick-off ceremony for WINTER IN VENICE. The complimentary festive event will take place on Monday, Nov. 21 from 6 to 8:30 p.m. at the front exterior of The Venetian and is open to the public. Since winning "American Idol" in 2007, Sparks has released two albums making Billboard's Top 40 list and her self-titled debut platinum album sold more than two million copies worldwide. The multi-award winning singer has toured with Alicia Keys, The Jonas Brothers, and Britney Spears and performed for President Obama and former President Bush. In 2012, Sparks will make her acting debut in the upcoming feature film, "Sparkle."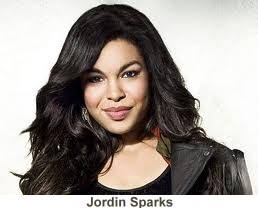 Jordin Sparks performance will officially put WINTER IN VENICE into motion, launching the 49-day holiday celebration. The first of many special events scheduled throughout November and December, it will take place near the resort's outdoor ice skating rink, situated above THE VENETIAN's picturesque Grand Canal. Surrounded by snowflakes, strung overhead holiday lights and an awe-inspiring 65-foot LED holiday tree, guests will be entertained by strolling candy cane stilt walkers, puppets, jugglers and magicians.
KRIS KRISTOFFERSON, actor, musician and songwriter brings his award-winning talents to THE ORLEANS Showroom, November 25 and 26 at 8 p.m.
Signed to his first record deal in 1967, Kristofferson has released 30 singles and more than a dozen albums. Throughout the years, many Kristofferson-penned songs were hit singles, including "Me & Bobby McGee" by Janis Joplin;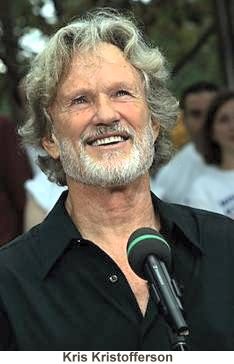 In 1971, Kristofferson made the transition to cinema, starring in "The Last Movie."
Five years later, he won a Golden Globe® for Best Actor for his role in "A Star is Born," in which he co-starred with Barbra Streisand. Other notable films include "Convoy," "Heaven's Gate," all three films in the "Blade" series, Tim Burton's "Planet of the Apes," "He's Just Not That Into You," and the recent hit, "Dolphin Tale."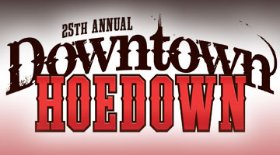 Fremont Street Experience Hosts the 25th Annual Downtown Hoedown The Fremont Street Experience is calling all cowboys and country music fans to get their boot scootin' boogie on at the 25th Annual Downtown Hoedown Kick-off Party -- celebrating the return of the National Finals Rodeo – on Wednesday evening, Nov. 30. The event begins at 6:10 p.m. to midnight and showcases popular country music entertainment with free live concerts on three stages. All are invited to Dosey Doe downtown and enjoy the feel good country music acts under the neon lights of the Fremont Street Experience.
The 25th Annual Downtown Hoedown will have everyone two stepping with its entertainment lineup that includes top country music talents on Nov. 30: Craig Morgan, Glen Templeton, Hunter Hayes, Lee Brice, LoCash Cowboys and Exile.
The 25th Annual Downtown Hoedown begins 12 Days of Country on the Fremont Street Experience. To coincide with the National Finals rodeo, FSE will have additional nightly free concerts Dec. 1-11 featuring Dean Simmons as Garth Brooks, Exile, Jimmy Ray's Johnny Cash Tribute, Voodoo Cowboys, Ryan Whyte Maloney Band, Route 66 and Fairchild.
KEEPING UP WITH OSCAR: Former "Happiest Mayor in the World," Oscar Goodman, will star in a new Las Vegas-based television show. Fresh off his appearance in the network television series, "CSI: Las Vegas," former mayor and Las Vegas icon, Oscar Goodman, is set to film the pilot for a new, Las Vegas-based courtroom show, "Vegas Night Court with Oscar Goodman." Filming for "Vegas Night Court with Oscar Goodman" will take place inside the legendary Elvis Presley Showroom at the Las Vegas Hilton, beginning Friday, Nov. 18.
With his iconic Las Vegas showgirls in tow and a glass of gin in hand, "Vegas Night Court with Oscar Goodman" will feature real court cases and a gallery filled with celebrities and Las Vegas notables.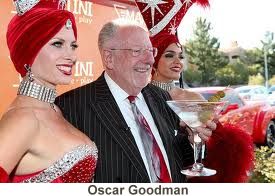 "Vegas Night Court with Oscar Goodman" is produced by Wayne Jeffries, manager of History's "Pawn Stars," and five-time Emmy Award-winning Producer/Director, Jerry Kupcinet, who is often credited for creating the template for courtroom shows on television. Kupcinet's credits include "Judge Judy," "Judge Joe Brown" and "Cristina's Court," which won the first Emmy Award in the "Court Show" category.
Previously known as the "Happiest Mayor in the World," Oscar Goodman was admitted to the Nevada Bar Association in 1965. Following a successful law career, during which he represented several defendants accused of being some of the leading organized crime members in America, Goodman served three terms as Las Vegas Mayor, from 1999 through 2011.
THE SMITH CENTER FOR THE PERFORMING ARTS

individual tickets for all 26 must-see shows in the highly anticipated inaugural season of will go on sale November 18 at 8 a.m. Shows include everything from music and dance, to comedy and Broadway productions. With prices as low as $24 per ticket, the diverse selection of shows offers something for everybody to enjoy at an accessible price point. Guests can purchase individual tickets at The Smith Center for the Performing Arts by calling (702) 982-7805 or by visiting www.thesmithcenter.com
Shows available for individual ticket purchase include Broadway favorites, such as THE COLOR PURPLE, Disney and Cameron Mackintosh's MARY POPPINS, MILLION DOLLAR QUARTET and MEMPHIS. Individual tickets will also be available for a wide variety of programming, including The Cleveland Orchestra, The Canadian Tenors, tap dance extraordinaire Savion Glover, Playhouse Disney's Imagination Movers, blues-legend Buddy Guy, humorist David Sedaris, Béla Fleck and the Flecktones and many more. The diverse array of programming creates a series rich in choices for anyone in the Las Vegas community to enjoy. A full list of shows, including performance dates and times, is available at www.thesmithcenter.com.
JEWISH REPERTORY THEATRE OF NEVADA presents an enchanting evening of live Theatre at the Adelson Educational Campus, 9700 W. Hill Pointe Rd. WED Nov. 16, 7:30pm - THURS Nov. 17, 2pm -FRI Nov. 18, 8pm SAT 19th, 8pm - SUN 20th, 2pm & 7:30pm
Thurs. Matinee and Fri. evening there will be a Q & A with Director and Cast
This show "LIGHT UP THE SKY" has a stellar cast from Los Angeles,
including Catherine Hicks, the mother on "Seventh Heaven" Jim Jansen, "The Gilmore Girls," "Brothers and Sisters," "Mad Men," & "Boston Legal."
Written by Moss Hart, Directed by his son with Kitty Carlisle Hart, Christopher Hart. A fun-filled time is guaranteed for all who attend this insiders' comic Valentine to theatrical farce from a bygone era.
Reserved seating $25, $30, $35 and $40. GROUPS, please call 702-243-6950
Monies from JRT of NV shows help, not only bringing professional theatre to Vegas, but also support our Community Outreach Program, "Elevate", Educating Youth Through the Performing Arts...Our first play in the schools is going to be "The Diary Of Anne Frank"
TOP OF NEXT COLUMN
The gorgeous ladies of FANTASY will bring their newly released 2012 Ultimate FANTASY calendar to LAX Nightclub at LUXOR HOTEL/CASINO on Saturday, Nov. 19. All ticket holders to Saturday's show will party with the ladies and receive complimentary admission with their ticket stub to the luxurious nightclub.
FANTASY, the seductive and entertaining revue at LUXOR, will host the sexiest party of the year with a bevy of beauties straight from the pages of the calendar. The sizzling group will also sign and give away their 2012 calendar throughout the evening.
LYNYRD SKYNYRD BBQ & BEER TO ROCK LAS VEGAS STRIP
Barbecue, Beer Joint to Celebrate Opening with Week-Long Party in December.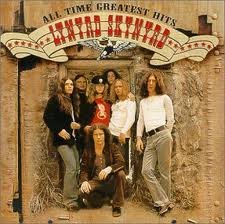 One of the most iconic rock bands in American history will bring Southern barbecue and entertainment to the EXCALIBUR with the grand opening of Lynyrd Skynyrd BBQ & Beer in early December. "Lynyrd Skynyrd fans from around the globe have reached out about coming out for the grand opening of Lynyrd Skynyrd BBQ & Beer.
The grand opening celebration will kick off the first day of National Finals Rodeo on Thursday, Dec. 1, and culminate with an exclusive "Eat 'N' Greet" luncheon and evening concert by Lynyrd Skynyrd on Thursday, Dec. 8. Throughout the week, Lynyrd Skynyrd BBQ & Beer will feature a series of live bands, promotions, giveaways and more. The band's famed "Hell House" is the inspiration behind the atmosphere, and band members Van Zant, Gary Rossington and Rickey Medlocke have consulted with the culinary team to highlight some of their Southern favorites.
Designed to capture the spirit of the band's "Hell House," the walls are made of authentic barnyard wood, with concrete floors and aged brick completing the downhome feel of the space. Never-before-seen Lynyrd Skynyrd relics including original album covers, guitars, artwork and photos from the bands more than five-decade-long career will be on display for fans. The staff is part of the action – hot bartenders and servers will be swinging, singing and jumping atop the bars and stage throughout the night -- leading riotous sing-alongs to classic rock songs and Lynyrd Skynyrd favorites.
American Burger Works (ABX) also opens in December alongside Lynyrd Skynyrd BBQ & Beer, with a New-York style warehouse feel featuring all-American burgers and fries.
The EPICUREAN CHARITABLE FOUNDATION Las Vegas (ECF) hosted the organization's 10th annual scholarship fundraiser, M.E.N.U.S. (Mentoring & Educating Nevada's Upcoming Students), at the M Resort Spa & Casino's upscale Villaggio Del Sole Pool and Entertainment Piazza. The "dine around" was followed with a live Concert by American Rock Band LIFEHOUSE.
Raindrops kept threatening to hamper the festivities, but that did not happen, and so the raindrops decided to go away. The food was scrumptious and unusual as top chefs put their best foot forward as they offered guest their gastronomical specialties. Guests dined around with Celebrity Chefs from participating restaurants such as: Aureole and Stripsteak at Mandalay Bay, Sirio and Sage at Aria, Robuchon/ L'Atelier, Craftsteak, Emeril's Fish House and L'Atelier at MGM Grand, Mesa Grill at Caesars Palace and 35 Steaks + Martinis at Hard Rock Hotel & Casino to name a few. Tables were set up with gift bags and gift packaged decorated cupcakes for each guest.
The monies collected went for a very worthwhile cause. Comprised of more than 40 of Las Vegas' top food and beverage executives, the EPICUREAN CHARITABLE FOUNDATION not only awards students with scholarship funds to attend any four-year accredited university of their choice, it also provides mentorship throughout each student's college career and helps to place the students in internships and jobs.
A new restaurant, MARBELLA TAPAS BAR & MUSIC of SPAIN has opened where the former Ruth's Chris Steak House was on 4561 West Flamingo. The place is huge and inviting and very well laid out and features the colorful innovative flavors of food and drink from Spain, as well as musical entertainment and dancing. Throughout the week MARBELLA has an exciting happy hour from 4-6:30p.m. with menu and drink specials. MARBELLA tranforms its dining atmosphere into a trendy lounge and afterhours hotspot similar to the Discotecas that can be found in the coast of Spain. Authenticity runs high with Flamenco dancers, Spanish string bands and DJs providing entertainment until the wee hours.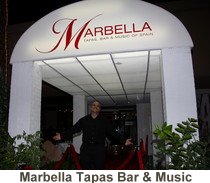 There are two great complimentary shows in Bill's Lounge at BILL's GAMBLIN HALL on the Strip:
Big Elvis - Big Elvis performs the hits of the King of Rock & Roll, as he interacts with his audience. Showtimes: Monday through Friday; 3, 5 and 6:30 p.m.
Cook E. Jarr - I've seen Cook E. Jarr since his early days at The Sands and he's something special and still puts on a great show. Showtimes: Wednesday and Saturday 6 p.m. to 8 p.m
CRAZY HORSE III BRINGS BACK SUCCESSFUL 'SHOW US YOUR CANS' HOLIDAY FOOD DRIVE
Crazy Horse III, the expansive gentlemen's club at PLAYGROUND adult nightlife complex, will give patrons the opportunity to give back during the holiday season for its annual 'Show Us Your Cans' food drive from Wednesday, Nov. 16, until Wednesday, Nov. 23. Guests who bring in at least two non-perishable food items will receive a $25 gift card which will be valid for beverages at Crazy Horse III and Posh Boutique Nightclub. All donations will benefit the Las Vegas Rescue Mission.
PLAYGROUND is a revolutionary concept offering multiple rooms to satisfy the 24-hour cravings of tourists and locals alike, including Crazy Horse III gentlemen's club, Posh Boutique Nightclub, fresh sushi at Sushi All Night and the Harem Hookah lounge. The 40,000+ square-foot venue is located minutes away from the Las Vegas Strip, just a few blocks west of I-15 on Russell Rd.
THE KEEPER OF THE KEYS MOVIE PREMIERE
Personal development movie producer Robin Jay will hold a red carpet premiere on Thursday, December 8 at 7p.m. at the new PLAZA HOTEL/CASINO for "The Keeper of the Keys" – a film empowering viewers to "take the 'hell' out of self-help."
"The Keeper of the Keys" stars Jack Canfield, co-creator of "Chicken Soup for the Soul," Dr. John Gray, Ph.D., author of "Men are from Mars, Women are from Venus" and Marci Shimoff, author of "Happy for No Reason," "Love for No Reason" and "Chicken Soup for the Women's Soul." The movie also features 15 experts – personal development speakers, coaches and authors – each share deeply personal stories of challenges, success and overcoming adversity.
Tickets for the premiere are $100 each, or two for $150, and includes a walk down the red carpet, opportunities to meet the stars and experts, as well as admission to the after party. The after-party will be held immediately following the screening. To purchase tickets, please visit www.thekeeperofthekeys.com.

An important annual reception of the SOLUTIONS FOUNDATION was held at the magnificent home of Renee and Tony Marlon. Television's Channel 3 Anchors, Kim and Dana Wagner were with their adorable 6 year old daughter and introduced David Marlon, Founder of the SOLUTIONS FOUNDATION.
David Marlon gave a passionate speech about what is going on in our community regarding youngster's alcohol and drug addictions. Las Vegas has one of the highest rates of substance abuse in the country. David warns everyone that many students are primarily intoxicated by using prescription drugs that they find in family medicine chests. Families are usually not aware of how many older prescriptions are in their medicine cabinets and that their contents are slowly lessened by youngsters taking them. These prescriptions are usually opiates and are highly addictive. He warned everyone to get rid of older prescriptions that are not being used and to be aware of the contents of prescriptions being used, and count them.
Former First Lady Dawn Gibbons who has done so much to help SOLUTIONS FOUNDATION also spoke about what can be done to overcome this epidemic of drug addiction.
The goal of the SOLUTIONS FOUNDATION is to reduce the number of first time drug users and to provide a resource to those currently struggling with addiction to find help. SOLUTIONS FOUNDATION also visits schools and gives students understandable booklets that explain the horrors of addiction.
CONTINUE ON TO...:
> Entertainment Tidbits Archives
>Las Vegas News - "Heard Around Town"
>Las Vegas Leisure Guide<