America's favorite TV host, judge and comedian, HOWIE MANDEL brings his unique brand of stand-up comedy to the VENETIAN Showroom for the first time ever for a special two-night engagement on Friday, Oct. 28 and Saturday, Oct. 29 at 9 p.m. Howie Mandel has remained a constant force in virtually all aspects of the entertainment spectrum, including television, film and stage. Most recently he was a Judge on NBC's hit reality show, "America's Got Talent." Mandel has also had much success in the hosting realm; he received an Emmy nomination for "Outstanding Reality/Competition Host" for "Deal or No Deal" and a Daytime Emmy nomination for "Outstanding Game Show Host" for the syndicated version of the show.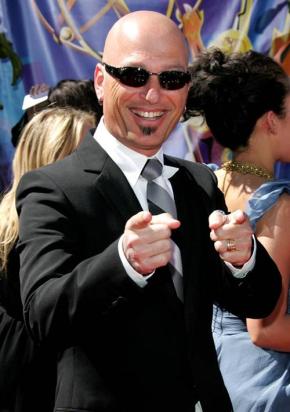 Mandel's career started in 1979 at amateur night at the legendary Comedy Store in Los Angeles and from that moment on, he has immersed himself in everything entertainment. He received early success from his work on the Emmy Award-winning drama, "St. Elsewhere." Since then, he has remained at the forefront of innovative projects, from his Emmy Award-nominated animated children series, "Bobby's World," to "Mobbed," his hidden camera television show about flash mobs. In 2009, Howie added the title of author to his resume, when he released the New York Times Bestseller "Here's the Deal: Don't Touch Me."
Country music icon MARTINA McBRIDE performs at the Grand Events Center inside GREEN VALLEY RANCH on Friday, Oct. 28 at 8 p.m. Dubbed the "Céline Dion of country music," McBride has established herself as one of music's most successful musicians, with five platinum-certified albums, 2 multi-platinum certified albums and one gold-certified album, all of which have resulted in over 18 million albums sold worldwide.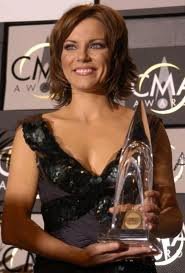 In addition, McBride has been awarded the Country Music Association's "Female Vocalist of the Year" award four times and the Academy of Country Music's "Top Female Vocalist" award three times, in addition to 10 Grammy nominations. Martina McBride's most recent album, I'm Gonna Love You Through It, was released in 2010 and features the singles, "Teenage Daughters" and "I'm Gonna Love You Through It," both of which broke into the top 50 on the Billboard Hot Country chart.
"JERSEY SHORE" star Jenni "JWoww" Farley will host the internationally-renown "Pimp N Ho Costume Ball" at CHATEAU NIGHTCLUB & GARDENS at PARIS LAS VEGAS on Friday, Oct. 28. The iconic Halloween event created by world-famous promoter, John Huntington, will celebrate its triumphant return to Las Vegas and kick off Halloween weekend with the MTV hottie.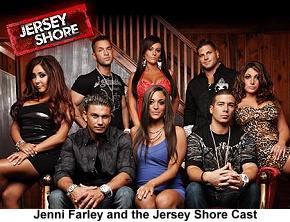 CHATEAU NIGHTCLUB & GARDENS has joined forces with Huntington to bring the "Pimp N Ho Costume Ball" back to Las Vegas, converting the nightclub and terrace into a freaky fantasyland. The over-the-top nightlife and electronic music experience, which has repeatedly sold out arenas with more than 10,000 attendees dressed in elaborate Halloween costumes, has received worldwide acclaim and was named one of the top nightlife parties in the world by E! Entertainment Television.
An impressive DJ lineup includes DJ Judge Jules, DJ John Huntington (Selekted Music), DJ Beej (resident DJ of Pimp N Ho and Club Rubber), DJ Danny Love and DJ Eric Cubeechee (Skam Artists). JWoww, a star on MTV's hit reality show, will bring her signature East Coast sex appeal to the bash. She will also be in Vegas celebrating the season finale of "Jersey Shore," which will air the night prior to the event.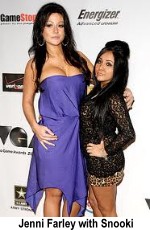 In June, MTV announced that the entire cast will return to Seaside Heights for a fifth season and that JWoww and fellow cast member, Nicole "Snooki" Polizzi, will be getting their own spin-off reality show. The show is said to focus on the two being roommates after the conclusion of "Jersey Shore."
Las Vegas Has Become Home for This Jersey Boy! RICK FAUGNO is ending his five-year role as Jersey Boys' Frankie Valli, but currently has no intention of leaving Las Vegas, Rick, the original Las Vegas Frankie Valli in "Jersey Boys," is moving on from his five-year role, but has decided to plant roots in Las Vegas. As an actor, singer, dancer, and Broadway veteran, Faugno moved to Las Vegas from New York City to join the original cast of "Jersey Boys" in 2006. Throughout his tenure with the critically-acclaimed show, Faugno learned his way around the city and felt an immediate connection with the community. Along with his wife, Joyce Chittick, who is also a performer, they developed a sense of home in Las Vegas. Faugno and his wife bought their Las Vegas home in December of 2010 as they knew they wanted to stay in town – even if he left 'Jersey Boys.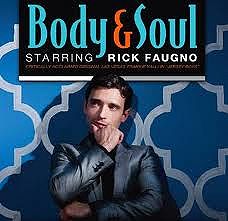 Rick knew he wanted to spread his wings and collaborate with some of the amazing performers he met and create a one man show. He is now performing in a one man show called "Body & Soul" that has nostalgia mixed with unique collaborations and has gotten rave reviews. Whether he's performing 60's rock in "Jersey Boys" or New Classic Vegas hits in his current one man show, RICK is one sensational performer. You can see this fabulous entertainer perform "Body & Soul" Fridays at 8:30 p.m. in the Shimmer Cabaret at LAS VEGAS HILTON. NEVADA BALLET THEATER AND HUBBARD STREET DANCE CHICAGO join forces to open the 40th NBT Anniversary Season with an evening of dance that spans the classical to the contemporary. Performances are at PARIS LAS VEGAS in the PARIS THEATRE on Saturday, October 29 at 8 p.m. and Sunday October 30 at 2 p.m. This NBT's program is called DANCE DANCE DANCE! and includes George Balanchine's Concerto Barocco, Jirí Kylián's Petite Mort, James Canfield's Up, Sharon Eyal's & Gaï Behar's Too Beaucoup and Canfield's Cinq Gnossiennes with live accompaniment.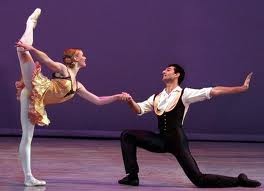 Master Illusionist JAN ROUVEN is inviting guests to celebrate National Magic Week with a $15 discount on all tickets to his show ILLUSIONS at the CLARION Hotel & Casino. Simply mention "National Magic Week" at the FAME Theater Box Office October 25-31 and receive the discount.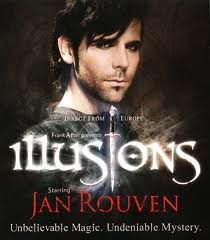 HALLOWEEN is the time to bust out the zebra print pants and fishnets as SAMMY HAGARS's LAS VEGAS CANTINA celebrates Halloween '80s rocker style on Sunday, Oct. 30. Influenced by the Red Rocker himself, Cabo Wabo Cantina encourages all partygoers to transform into their favorite musician from the decade of rock for a chance to win cash prizes.
THE VILLAGE LAKE LAS VEGAS (15 Costa di Lago Henderson) will host a fall ART FESTIVAL Saturday, October 22 from 10 a.m. to 6 p.m. and Sunday October 23 from 10 a.m. to 4 p.m., lakeside in the picturesque village. Visitors can browse artwork from the many vendors, shop at the unique boutiques within The Village and dine at one of fabulous restaurants located along the cobblestone streets. Paintings, photography, wearable art, gourmet gifts, custom bath, body and home fragrances, jewelry and much more will be on display and available for purchase. In addition to the art, children's activities will take place throughout the day and those strolling throughout the festival can enjoy live entertainment in the afternoon from 1 pm. To 4 p.m.
The VILLAGE LAKE LAS VEGAS continues to grow by introducing two new stores, Coffee Cantata for a cup of fresh roasted coffee and a quick bite to eat, and BCS Postal Plus catering to professionals visiting Lake Las Vegas.
The first coffee house of its kind, Coffee Cantata was derived from a musical composition written by Johann Sebastian Bach regarding a woman's love for her husband or coffee…coffee won.
Guests can handle any business needs at the new, state-of-the-art, BCS Postal Plus. Business Center Solutions. This modern business center offers access to a wide range of professional tools focusing on meeting business travelers needs including FedEx, post office services, professional packing, copying, printing, faxing, internet, notary, shredding, scanning, mailbox rentals and key duplicating.
TOP OF NEXT COLUMN
The VENETIAN welcomes back Joan Rivers Live. Known for her sharp tongue and rampant humor, Rivers will take the stage for a 75-minute performance October 20 – October 22 and November 17 – November 19 at 9 p.m.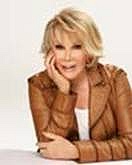 Joan Rivers, the queen of comedy and red carpet diva, has become one of the hardest working celebrities in show business. Rivers is an internationally renowned comedienne, Tony-nominated actress, best-selling author, Emmy Award-winning television talk show host and jewelry designer. Rivers is currently a host on E! Entertainment's "Fashion Police" and stars with daughter Melissa Rivers on WETV's "Joan & Melissa: Joan Knows Best," which has been picked up for a second season.
The all new TROPICANA Hotel/Casino has partnered with Susan G. Komen For the Cure® to launch 'Pink October,' its first ever breast cancer awareness campaign, in support of National Breast Cancer Awareness Month. THE TROPICANA 'flipped the switch,' lighting the resort pink in celebration of the month-long campaign to raise awareness and funds for the non-profit organization, marking the first time a property on the Strip has committed to the non-profit for the entire month of October.
FANTASY, the sexy female revue at LUXOR's Atrium Showroom debut its 2012 "Ultimate FANTASY" calendar. In keeping with the show's seductive new tagline, "The Strip's Biggest Tease," the calendar features 12 of the show's stunning beauties at some of the city's most exclusive locations. The stunning ladies of FANTASY shot their exclusive calendar at The Strip's top high roller destinations including SKYLOFTS at MGM Grand Hotel & Casino and the Villas at The MIRAGE Hotel & Casino. To prepare for their calendar, stylist Emma Carlsen from Lickerish, Inc. styled the starlets in an array of sexy outfits and accessories.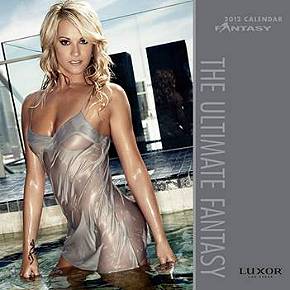 The 2012 "Ultimate FANTASY" calendars are priced at $20 and are available for purchase online at www.fantasyluxor.com and at Luxor's Atrium Showroom. The ladies of FANTASY will host a series of calendar signings throughout the holiday season.
About to celebrate its 12th successful year on The Strip, FANTASY has shaped itself into one of Las Vegas' leading topless shows. Dynamic lead singer Lorena Peril does amazing powerhouse vocals as she takes center-stage alongside a talented cast of beautiful dancers. While the gorgeous dancers lure guests into their wildest fantasies, comic relief Sean E. Cooper keeps audiences on their toes with his spot-on impressions of some of pop culture's most recognizable personalities.
A new delicious INDUSTRY NIGHT at CHATEAU NIGHTCLUB & GARDENS at PARIS LAS VEGAS is presented by SUGAR FACTORY that will lavish the ladies with gifts awarded through golden tickets, as well as libations and an oversized playhouse. "Candy Shop Tuesdays" will treat all locals to complimentary cover, unique playthings and sweet treats. Ladies will also have an opportunity to win cash and prizes in creative costume contests as well as weekly bikini contests by Kandy Wrappers Swimwear's signature Sugar Factory line.
"Candy Shop Tuesdays." also features DJ Casanova and DJ Jose 2 Hype as they spin a mix of dance and party rock in the nightclub and on the outdoor terrace, where oversized lollipops and other décor will provide a whimsical backdrop for guests as they dance and drink the night away. There will be Cotton candy, Sno-cones and Popcorn, along with candy-inspired cocktails such as signature Lollipop drinks. CHATEAU's stunning ladies dressed in cupcake corsets and candy-inspired go-go attire will tantalize guests. Party-goers will also have an opportunity to win complimentary bottle service and other prizes through weekly carnival games, jelly bean counting contests and more.

It's PBR ROCK BAR & GRILL's favorite time of year as the Professional Bull Riders Built Ford Tough World Finals makes its way back to Las Vegas from Wednesday, Oct. 26, through Sunday, Oct. 30. PBR Rock Bar will celebrate the non-stop, action-packed event with an over-the-top party on Thursday, Oct. 27, sponsored by Jack Daniels Tennessee Whiskey. The party will include the 40 riders participating in the World Finals who will be in attendance and a special live performance from country music trio, The McClymonts. Fans attending the official after party can watch as the 40 riders competing in the World Finals take the stage to participate in the Draw when they'll have the opportunity to randomly select the bulls they will be riding in the succeeding day's event. The Draw will take place at 10 p.m.
Producer Kevin Churko Opens Vegas' Rock 'n Roll 'Hideout'
Canadian-bred recording producer Kevin Churko has re-located to Las Vegas and recently opened his private recording studio "The Hideout." After spending four years in Switzerland under the tutelage of world-renowned music producer Mutt Lange, Churko emerged as one of the music industry's leading engineer-producers. He has worked with some of the biggest names in music, including Shania Twain, Ringo Starr and The Corrs. Churko co-wrote and co-produced Ozzy Osbourne's latest albums Black Rain and Scream, which boasted two #1 singles.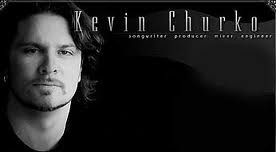 The Hideout is already gaining buzz in part to the first official release, Five Finger Death Punch's American Capitalist which was produced and co-written by Churko. Industry insiders expect the album to debut in the top 3 of The Billboard 200 which would make Five Finger Death Punch only the third band from Las Vegas to have a debut that high on the charts (The Killers' Sam's Town and Panic at the Disco's Pretty. Odd). The band's first single "Under and Over It," was the most added song to active rock radio during its debut week and reached #1 on the iTunes Rock singles charts.
The Hideout will celebrate its official opening with a concert featuring Modern Science, Beggars & Thieves, Marshal Reign and special guests. An open house will be held Saturday, Oct. 22 from 6 p.m. until 8 p.m. (by reservation only) with the show (open to all) to follow at the Casa de Copa Room, The Bootlegger Bistro's newest facility at 7700 Las Vegas Boulevard South.
Notable names expected to attend the event include: Jake E. Lee (Ozzy Osbourne), Lez Warner (The Cult), Brent Fitz (Slash, Theory of a Deadman, Alice Cooper), Mikey Cross and Chris Babbitt (Taking Dawn), Rick DeJesus (Adelitas Way), Adrian and Ryan Patrick (Otherwise), Mike Stanley (Conflict of Interest), Sherry St.Germain and Todd Kerns (Slash).
To serve the local community, The Hideout will be open a limited amount of days each month to help artists of all calibers that are serious about their recording craft. For artists interested in a tour of the studio, reservations can be made via studio management, Mike McHugh at 702-445-7705 or mike@hideoutlv.com.
In recognition of National Disability Awareness Month, Life Long Dreams today announced its 3rd Annual "Beyond The Starz" Fall Concert, to be held at the Flamingo Library Theater, 1401 E. Flamingo Rd. in Las Vegas on Saturday, October 22 at 7 p.m. (Red Carpet rolls out at 6:30 p.m.)
Life Long Dreams is dedicated to providing performing and creative arts programs that embrace individuals with special needs. Their "Beyond the Starz" Fall Concert is an annual showcase for these young, talented entertainers, and the nonprofits' biggest fundraiser of the year. The concert also affords an opportunity to educate the public about disabilities, as well as create awareness that, indeed, talent has no boundaries. This year's theme, The World of Color, invites concert goers to join Life Long Dreams' talented performers on a magical journey that reflects on colorful life experiences, and reinforces the belief that no talent is too small, no dream too big.
Joining Life Long Dreams Performers this year is special guest Lillian McMorris, along with a star-studded line-up of local celebrity entertainers (Big Starz) including Mark Giovi, Genevieve, Denise Fuleihan, Veronica "Lady V" Morton, the Las Vegas Mass Choir, Bobby Brooks Hamilton, Andre King, Kat Ray, Shelly Jordan, Sherry Kline, Freddie B. and Adrien Curry.
Advance tickets are $15 for adults ($20 at the door) and $10 for students with School ID and children ($15 at the door). Tickets are available online at lifelongdreams_fallconcert.eventbee.com. For more information contact Lillian McMorris at (888) 812.5455 or visit http://lifelongdreams.org.
SAVE THE DATE: 11/11/11 will be Veterans Day, a special date that will only come around one time. BACKSTAGE CANTEEN will present "A Senior Salute to the USO" "A Night To Remember Those Who Served" on November 11, 2011 at 7 p.m. They will be honoring Military Veterans with a spectacular and dynamic Veterans Day Show at THE STARBRIGHT THEATRE in Summerlin.
The Veterans Day variety show includes "The Merry Minstrels", "The Ovation Dancers", fun skits, laughs galore, and songs that will have you stamping your feet to the tunes of those bygone days. This will be a night of wonderful entertainment for the entire family to enjoy – hear "The Boogie Woogie Bugle Boy" and lots more. See and enjoy the likes of; Jimmy Durante, George Burns and Cab Callaway for a nostalgic rediscovery of some of the most popular songs, dances and comedians of the century, all under one roof.
"Starbright Theatre" is at 2215 Thomas Ryan, Sun City Summerlin, Las Vegas. Tickets are $11.00 - residents $13 - non-residents. Tickets can be purchased at the Starbright Theatre box-office, or by calling 702-878-2908 or email BackstageRevue@aol.com.
CONTINUE ON TO...:
> Entertainment Tidbits Archives
>Las Vegas News - "Heard Around Town"
>Las Vegas Leisure Guide<