Frank Sinatra Jr. and his 20-piece big band conducted by Terry Woodson will pay tribute to his legendary father Frank Sinatra by performing his treasured hits in Sinatra Sings Sinatra at THE ORLEANS Showroom, June 25 and 26. An inherited honor, Sinatra Jr. performs the songs that his late father sang during his stellar 50-year career, many of which the younger Sinatra witnessed first hand. The show includes such Sinatra classics as "I've Got You Under My Skin," "One For My Baby," "Luck Be A Lady" and "Strangers In The Night."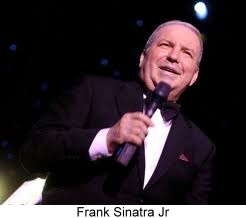 A headliner in his own right, Sinatra Jr. was born in New Jersey, raised in California and educated in the showrooms of Las Vegas and on bandstands around the world. Frank Sinatra Jr. says, "When I was a boy, my father would often bring me to Las Vegas. I saw all the stars perform, and late at night, there would always be a name band playing in a lounge,". "I remember listening to Harry James, Count Basie and many other famous bands. It was quite an education. I always try to recapture the spirit of those late night sessions in my own show." Showtime is 8 p.m. Tickets are available starting from $29.95, plus tax and convenience fees, Call the Box Office at 702.365.7075.
Chateau Nightclub & Gardens at PARIS Las Vegas will play host to a bevy of beauties as the luxurious nightclub welcomes the official after party of the 2011 Miss USA Pageant. The party will feature many of the lovely contestants, past Miss USAs and celebrity guests on Sunday, June 19. Doors will open one hour early, at 9 p.m., for the special event. Stunning contestants representing all 50 states will compete for the title of Miss USA at PLANET HOLLYWOOD before heading to Chateau Nightclub & Gardens luxurious nightclub for the official after party. After two weeks of rehearsing, filming and competing, the gorgeous ladies will get the chance to let their hair down and dance the night away in celebration of the new Miss USA 2011.
A creative and exciting way to celebrate Dad this Father's Day from June 17-19 as MGM Grand invites families everywhere to bring their Dad in to play the fun, interactive role of crime scene investigator for free. The complimentary tickets are available at the MGM Grand box office next to CSI: The Experience with the purchase of a full-price admission when they mention "Father's Day Special." Tickets are valid for same day visit only and cannot be sold or transferred.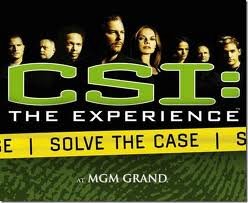 CSI: The Experience is based on the hit CBS show and displays true-to-life mysteries while inviting guests to crack the case in a thrilling and engaging environment. Through hands-on activities and using real equipment, patrons are given the tools to gather the evidence, investigate the scene and solve the crime. Spanning 12,000 square feet and featuring thousands of hand-made props, CSI: The Experience places guests in the role of crime scene investigator as they solve one of three intriguing crime scenes. Located along MGM Grand's Studio Walk, CSI: The Experience is open daily from 10 a.m. to 9 p.m. General admission is $30 per person. The exhibit is designed for guests 12 years of age or older.
Singing sensation Clint Holmes brings his powerful voice and magnetic stage presence back to the SUNCOAST Showroom July 2 and 3 at 7:30 p.m.
Holmes' fans know him as more than just a singer. He's famous for making every performance an original, and captivating audiences with his charisma and signature style. Among his many recordings is the Top 10 smash hit "Playground In My Mind (My Name Is Michael). I just heard my good friend Clint just had a birthday and I didn't know anything about it. BooHoo, but Happy Birthday Clint.
During this same big holiday weekend, "Politically Incorrect" comedian and political commentator Bill Maher brings his trademark humor back to THE ORLEANS Showroom July 2 and 3, each evening at 8 p.m. Best known for his sharp political satire and sociopolitical commentary, HBO late-night talk-show host and comedian Maher began his stand-up career in 1979, and was host of New York City comedy club,`Catch a Rising Star.' In 1982, Maher began appearing on the Johnny Carson and Dave Letterman shows, and made other television appearances, including a guest appearance on the popular drama Murder She Wrote.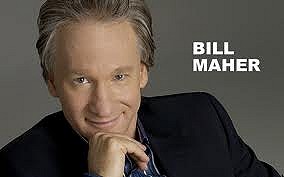 For the last 18 years, Maher has pushed the boundaries of how far political humor and satire can go on American television. First on Politically Incorrect (which first aired on Comedy Central before moving to ABC), and for the last seven years on HBO's Real Time with Bill Maher, Maher's combination of unflinching honesty and scathing humor have garnered him 21 Emmy nominations. In October 2008, this same combination was on display in Maher's swipe at organized religion, Religulous, which went on to become the seventh-highest grossing documentary ever.
In celebration of National Steakhouse Month, Eva Longoria's Beso Steakhouse and Eve Nightclub int CRYSTALS at CITYCENTER will extend a special offer to Las Vegas locals, available throughout the month of June. Las Vegas locals that dine at Longoria's luxurious Beso Steakhouse will receive 20 percent off their entire bill through the entire month of June in addition to complimentary admission to her opulent Eve Nightclub. For nightlife connoisseurs, local guys will receive reduced admission for just $10 at Eve Nightclub while local ladies enjoy complimentary admission and free champagne until midnight. Residents will also receive preferred reservations and preferred VIP pricing on bottle service.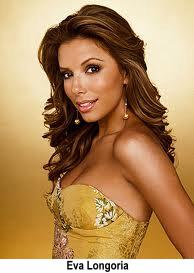 Not really a correction, but my scoop about Rick Thomas getting his own headlining room at the RIVIERA is still a scoop. However, until renovations of his headlining room are completed, Rick can be seen and enjoyed in The Magic & Tigers of Rick Thomas daily at 3pm at the Saxe Theater inside Miracle Mile Shops – PLANET HOLLYWOOD for a summer run. Rick kicks off each show making his way onto the stage riding a Harley Davidson surrounded by his talented and beautiful assistants. The Magic & Tigers of Rick Thomas also offers a once-in-a-lifetime opportunity to step on stage and stand virtually face-to-face with four white and orange Bengal Tigers.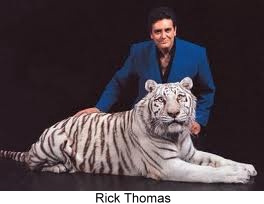 Patrons will be seeing fireworks at POSH BOUTIQUE NIGHTCLUB for the Fourth of July Weekend as E!'s "Married to Rock" sensational blonde bombshell, Josie Stevens, hosts a "Red, White and Boobs" bash on Saturday, July 2.
Starting at midnight, the free-spirited rock star wife will get the party started the only way she knows how – wild! The evening will continue to sizzle as Josie will host a bikini contest in which all girls donning their sexiest swimsuits can participate. Josie will award the winner $5,000 in cash and prizes.
Posh Boutique Nightclub is the latest installment at PLAYGROUND adult entertainment and nightlife complex. The lounge and late night hotspot is the place to be for revelers looking for an extraordinary nightlife experience. DJs mix house, trance and electro tunes while gorgeous go-go dancers perform for club-goers delight.
The VILLAGE LAS VEGAS welcomes Las Vegas friends, families and Visitors to a lakeside Independence Day celebration. The Henderson Symphony Orchestra will provide attendees with live, classically-inspired music. Comprised of 65 talented volunteer musicians, this instrumental powerhouse has a two decade tradition of performing in Nevada.
This year's festivities are sure to keep the whole family entertained with a live DJ throughout the day, face painting, a balloon artist and an awe-inspiring fireworks display. The festivities are as follows: SUNDAY, JULY 3 - Live J and Face painting and balloon artists 3 - 8 p.m. Henderson Symphony Orchestra 8 to 9 p.m.
Additionally, Gothic Landscaping will be handing out U.S. flags to the first 3,000 guests!
Then on MONDAY, JULY 4 - 9:30 a.m. to 11:30 a.m. – Deblanc Music presents "Show-Time by the Lake" This special show features some of the studio's finest singers belting out tunes from Broadway, jazz, R&B, pop, country and classical genres.
The event is free and open to the public of all ages.
Overnight stays are available at Aston MonteLago Village Resort and Vacation Villas. To book a special weekend package at the Resort, call 1-888-600-2688
"Showgirl Follies: A Life in Feathers and Rhinestones" with authentic showgirls from classic Las Vegas production shows performed at the Starbright Theatre in Summerlin. Produced, directed and choreographed by Mistinguett, the 75-minute show featured a cast of 17 performers with an average age of 50 in a revue show that highlighted the life and careers of the performers that worked in the glamorous shows they made famous in Las Vegas. The starring dancers in the show were Delia Sheppard, Jack Failla and Guy Rendon. Special guest stars include comic ventriloquist Michael Ziegfeld (SNL's "TV Funhouse" ), Sheldon Craig (Broadway's "Smokey Joe's Cafe" and "Ragtime"), Mark Francis (Harrah's "Erocktica" and Greg Thompson's "Hollywood") and Argentian singer Stella Milano. A most enjoyable show that had to add another performance as each show was completely sold out. There will soon be more news about future performances.
FUSION MODEL TALENT SEARCH SEEKS FUTURE MOVIE STARS, If you are ready to be discovered, you now have a chance to do so as a model talent search will take place June 25 and June 26 at The V Theater in PLANET HOLLYWOOD's Miracle Mile. The showcase will feature models, as well as dancers, singers, and actors. Talented people of all ages will have the opportunity to be seen by agents and managers from the top agencies from Los Angeles, New York, and international locations representing a who's who of the entertainment and modeling industries. Registration is open now to become another success story of "Fusion Model Talent Search. Agents and managers have placed talent with some of the following top names: Marie Claire, Vogue, Glamour, Elle, Teen, Chanel, Gucci, Calvin Klein, Versace and more. To attend "Fusion Model Talent Search" call (702) 737-3800 or visit the website at www.123pickme.com for open call audition locations. The showcase will take place from 8 am- 4 pm on both days with a registration fee of $795. The babies showcase is $395 per baby and only on Saturday. Partial and full scholarships will be available in partnership with Cool Blue Talent and other local businesses. Recipients will be determined based on financial need and talent. The two-day showcase includes one-on-one interviews with industry representatives.
What an exciting experience was enjoyed by an eclectic group of guests from all over the United States who attended the Grand Opening Celebration for DREAM VISION STUDIOS and WOMEN IN FILM. It was a night of glitz and glamour and showed the depth of Dream Vision Studio that will bring production and events locally creating much needed employment and revenue to Las Vegas.
The Grand Opening Celebration included a variety of A-List celebrities, prominent industry professionals and a full night of extraordinary entertainment including laser shows, costumed performers and musical entertainment with delicious food and drink. The place is humongous and DREAM VISION STUDIOS showcased their studio space, the studios' fourteen divisions and the studios' associated vendor partners. Guests were engulfed throughout the night with entertainment including Mobius8, Beth Folsom and winged and glow dance performances. that took guests on a futuristic journey. Mobius8 has performed worldwide with N*SYNC, Steven Spielberg and Jon Bon Jovi to name a few. Beth Folsom, a world renowned violinist performed her amazing musical talent. She has performed with multiple orchestras and artists including the Los Angeles Opera, Yanni, Andrea Bocelli and many more.
Dream Vision Studios, is owned and operated by Phyllis Carreon-Taie, a well-known, well-respected member of the film community and founder of the Women in Film chapter in Las Vegas. She has joined forces with Shawn D Lane, owner and founder of Cheyenne Marketing, a PR and Marketing company that has provided Las Vegas with movie premieres and high end events for over fifteen years. Together they will create unique events, provide a fully functioning production studio and influence the future of the film industry through educational programs.