Two new exciting attractions have just opened on the Las Vegas Strip and because I am a journalist, I was invited to both openings.
WOW! I just got in from the opening of ABSINTHE at CAESARS PALACE and I am wiped out from laughing and sometimes thrilled and scared stiff by the awesome amazing wild, bizarre and sometimes death-defying acts that are performed on an incredibly small theatre in-the-round stage within feet of where I was sitting. With a bit of debauchery and raunchiness this adult circus explodes with the most unbelievable circus acts from worldwide artists. All this is led by The Gazillionaire and his sidekick Penny who are outlandish to say the least.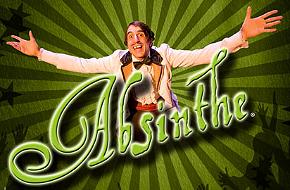 ABSINTHE the show is presented in a show tent in the BEER GARDEN in front of CAESARS PALACE. The show tent from Europe is opulently decorated with mirrors, stained glass and velvet. Actually, the show may be characterized as a caricature of Cirque du Soleil shows. It is really hard to report all that goes on, but you might say it is one part vivid imagination or hallucination, two parts carnival and old world burlesque mixed with a heavy dash of decadence. While ABSINTHE is the piece de resistance in the Beer Garden, the Beer Garden is an adult carnival under tents and early 20th Century European décor with a secret speakeasy, games, DJ, food from Baby's BadAss Burgers and of course, drinks.
I strongly suggest you go to see ABSINTHE for yourself and enjoy the BEER GARDEN too.
The other new attraction is the LAS VEGAS MOB EXPERIENCE at the TROPICANA. At the opening night gala, family members of many of the Mafia Mob attended as well as many celebrities.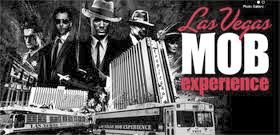 As soon as you enter the Mob Experience area, mob-type characters are everywhere interacting with you. You begin the experience by entering a re-created Ellis Island immigration office where your picture is taken. Then you knock on a door and an eye looks through and asks for the code to enter. You are then led into an area where hologram-style technology brings gangster-type guides, James Caan, Mickey Rourke and Frank Vincent appearing right in front of you, offering fact and sequences of events. It is amazing how they seem to walk along with you through the interactive events. Actors portraying mob characters interact with each guest who has been given a mob nickname, so they are in a pretend-mob and become a snitch, get whacked, have a shootout, get questioned by police or other mob experiences.
There are amazing amounts of Mafia exhibits in exclusive rooms named for each of the top Mafia Gangsters such as Tony Spilotro, Benjamin "Bugsy" Siegel, Sam Giancana, Lucky Luciano and Meyer Lansky. Donated or loaned items. There are more than 1,500 artifacts such as: Lucky Luciano's auto, Spilotro's baby shoes; his handguns; Siegel's home movies, furniture, love letters; and Lansky's golf clubs and personal diaries.
More was shown of these gangsters as good husbands and fathers and their family life, rather than their brutal gangster life of organized crime and Murder Inc. It was really very interesting to explore another phase of gangster life, but it was almost impossible to realize that part of their existence when brutality was so much a part of their lives. Their brutality was infamous. Mobster Tony "The Ant" Spilotro, was well-known for his brutality. It is said, he once squeezed a man's head in a vice until his eyes popped out of their sockets. Rather than just robbing Casinos and murdering other mobsters, Tony went further and was also head of the "Hole in the Wall" burglaries which robbed innocent people.
While The Mob Experience explores the rise and fall of the Mob in Vegas, Mob figures other than those involved with Las Vegas were overlooked except for the prohibition era that showed how that era ballooned the mobs profits and how mobs were fighting and killing each other for Mob Rule.
I spent hours there trying to see all there was to see, but that was impossible as there is so much to do and see. I will try to go back another time to explore it all. It is quite a remarkable attraction.
The TROPICANA has been undergoing a major transformation. The Mob Experience will certainly add to its new image. The South Beach Florida inspired changes to the resort include a fresh redesign of every hotel room and suite, the Casino, the Conference Center and Exhibition Hall, several new restaurants, bars, a new poker room, a new race and sports book, and a new spa and fitness center. In addition, the NIKKI BEACH NIGHT CLUB and BEACH CLUB will open May 2.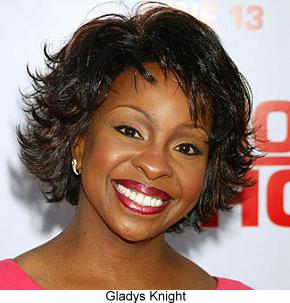 And, another welcome extra to the TROPICANA is seven-time Grammy Award-winning performer GLADYS KNIGHT, now headlining in a special engagement at the newly named GLADYS KNIGHT THEATER Theater, formerly known as the Tiffany Theater. Knight performs her fan favorites, such as "Midnight Train to Georgia,"as well as newer hits including her December 2010 single "Settle in the Knight. Gladys is joined by four singers and dancers alongside an 11-piece band called Merald. "Bubba" Knight, one of the original members of the Pips, is featured as part of the Gladys Knight's show.
NEVADA BALLET THEATRE presents: Beyond Words & Text: The Studio Series
This intimate in-studio performance at Nevada Ballet's beautiful Summerlin home studios, 1651 Inner Circle, Las Vegas 89134, features short dance sketches inspired by literary characters, cartoons, fables and fairytales such as: The Velveteen Rabbit, Amadeus, The Jungle Book, Death of a Salesman, The Scarlet Letter, 3 Little Pigs & the Wolf and more!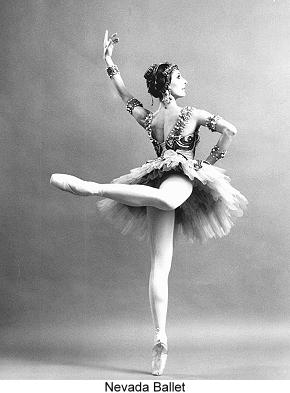 Performances are:Thursday, April 14 at 7pm, Friday, April 15 at 7 pm, Saturday, April 16 at 2 & 5pm, Sunday, April 17 at 2pm. Tickets: $25 & $45 Tickets are available at MyTicketPortal.com Call Center:(866) 973-9610
POPERAZZI Puts A Popular Spin on Opera in Viva Italia.
The dynamic trio, Poperazzi, will perform a musical mix of opera with a modern twist in VIVA ITALIA at the SUNCOAST Showroom, April 30 and May 1 at 7:30 p.m. Tenor George DeMott created Poperazzi in 2009 with three talented and classically trained singers; DeMott, fellow tenor and Las Vegas native, Cody Shawn Gay and The Phantom of the Opera. soprano, JanienValentine. Together they have inspired audiences across the United States and Canada through VIVIA ITALIA and their performances with Symphony Pops Orchestras at major events such as Atlanta's 2010 New Years Eve Celebration.
From rock to opera, classic Sinatra to The Rolling Stones, and Pavarotti to Jersey Boys, Poperazzi's musical productions showcase hundreds of years of musical tradition in a fresh and contemporary format. Drawing on Poperazzi's Italian roots, VIVA ITALIA explores the music of Italy through art, opera, symphonic literature, and songs popularized by Italian-Americans. Showtime is 7:30 p.m. Tickets are available starting from $15.95, plus tax and convenience fees. Call 702.636.7075.
DAVID CASSIDY had a long run performing at the RIO and David and his family really became involved as Las Vegans. We hated to see him go when his show closed. Now, Award-winning singer, producer, actor and recent contestant on Celebrity Apprentice, David Cassidy performs his international hits at THE ORLEANS Showroom, May 7 and 8, at 8 p.m.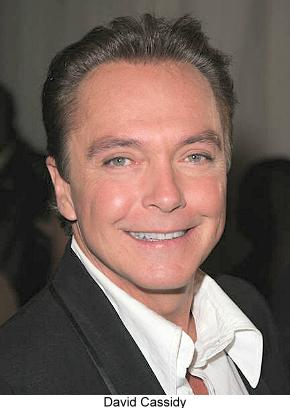 David Cassidy achieved mega-stardom and heartthrob status for his role in ABC's The Partridge Family. At THE ORLEANS, he will sing fan favorites such as "Cherish," "Could It Be Forever," "Lyin' to Myself," and of course, "I Think I Love You." The album I Think I Love You was the best selling record of 1971. His solo career has been equally as successful with more than 30 million records sold worldwide including 24 gold and platinum recordings including four consecutive multi-platinum albums. Tickets are available starting from $39.95, plus tax and convenience fees. Call the Box Office at 702 365 7075.
GOLDEN NUGGET HEADLINER GORDIE BROWN EXTENDED
Headlining entertainer Gordie Brown and the GOLDEN NUGGET have reached an agreement to extend Gordie Brown Live for a multi-year deal. Brown's critically acclaimed show has been embraced by audiences with standing ovations since February 5, 2009. Brown is the permanent headliner in the recently transformed GORDIE BROWN SHOWROOM.
Gordie takes audiences on a hilarious joyride where the laughs start fast and never stop. Backed by his sizzling five-piece band, GORDIE BROWN LIVE is an enlivening combination of comedy, music, impressions and parody. His spontaneity and improvisational skills create an ever evolving experience where audiences never get the same show twice. Because of his renowned entertainment skills, Strip customers flock to see him downtown at THE GOLDEN NUGGET.
Funnyman Dana Carvey at The Orleans Showroom
Witty impressionist, actor and comedian DANA CARVEY brings the laughs to THE ORLEANS Showroom, April 16 and 17 at 8 p.m. Dana Carvey may be most recognized for his six-year stint as a cast member of NBC's Saturday Night Live, where he created the memorable characters "Church Lady," "Garth" and "Hans" and spot-on impersonations of Johnny Carson, Ross Perot and Regis Philbin. Carvey's work on SNL garnered him six Emmy Award nominations, with a win in 1993 for "Outstanding Individual Performance in a Variety or Music Program." He also received multiple American Comedy Awards. In February, Carvey returned to Saturday Night Live, this time taking on hosting duties.
Paula Poundstone at the SUNCOAST Showroom
Following a successful weekend at THE ORLEANS in January, comedienne, writer, actress and author Paula Poundstone brings her hilarious stand up act, along with engaging audience interaction, to the SUNCOAST, April 23 and 24 at 7:30 p.m.
RITA RUDNER Hosts Animal Foundation's 8th Annual "Best In Show"
Furry friends in need will take center stage as comedienne, Rita Rudner shines the spotlight on dozens of shelter dogs competing to become The Animal Foundation's "Best in Show" at the ORLEANS ARENA on Sunday, May 1 at 1:00 p.m. An annual tradition, "Best in Show," features more than 50 healthy happy dogs from The Animal Foundation (Lied Animal Shelter) competing to be named "Best in Show" in an AKC-style dog show.

While these unique and beautiful shelter dogs compete in an AKC-style dog show, "Best In Show" has one wonderful twist: even though there is only one "Best In Show,"each dog in the competition can be a winner, as all of them are ready for a home and will be available for immediate adoption after the show.
As the largest fundraiser for The Animal Foundation, "Best In Show" is important in so many ways. More than 50,000 animals pass through The Animal Foundation's Lied Animal Shelter doors each year. Contracts with government municipalities allow The Animal Foundation to provide care for the first 72 hours of each animal's stay. To maintain these services and add further services such as adoptions, humane education and the recently opened low cost spay/neuter clinic, the Foundation relies on the generous efforts of animal lovers through fundraisers like "Best In Show." The last "Best in Show"event raised more than $175,000 and 50 dogs found new loving homes.
An essential fundraiser for The Animal Foundation, This year, with the help of Venetian headliner and international comedienne Rita Rudner "Best In Show" 2011 will again be full of fantastic entertainment and exciting competition that the whole family will enjoy
For the sixteenth year, the CALIFORNIA HOTEL and CASINO (THE CAL) will be the host location of some of the most exquisite orchids in the country at the Cymbidium Orchid Show April 15, 6 and 17 in the Ohana Ballroom.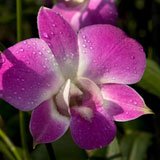 On display will be more than a dozen different species of the tropical flower in extravagant arrangements. A panel of professional judges will evaluate and award the displays on Friday, April 15. The public is invited to attend the free event to admire the lavish arrangements and learn about the horticultural aspects of growing orchids. Show times are as follows: April 15 from noon to 5 p.m.; Saturday, April 16 from 10 a.m. to 5 p.m. and Sunday, April 17 from 10 a.m. to 3 p.m.
And, The CALIFORNIA HOTEL will celebrate May Day with the 14th ANNUAL LEI DAY POLYNESIAN FESTIVAL – April 30 and May 1 from 9 a.m. to 6 p.m. both days. The annual POLYNESIAN FESTIVAL brings together Hawaiian and Polynesian musicians, dancers, artists, craftsmen and food and beverage vendors to showcase the very best of Hawaii. On Sunday, May 1, at 3 p.m. the annual "Island Fever Block Party," will be held on the festival grounds featuring local bands and non-stop entertainment. Entry to the two-day event is FREE.
A special concert will be held on Saturday, April 30 at 7:30 p.m. inside the Ohana Maile Room featuring Hawaiian recording artists Na Hoku Female Vocalists of the Year Diana Aki (1990), Nohelani Cypriano (1980 and 1992), and Mailani Makainai (2010). This concert is a paid event and tickets are $20 in advance and $25 at the door. Advanced tickets may be purchased at the California Hotel, BConnected Players Club or by calling 702.388.2705.
HOLLYWOOD FASHIONISTAS came out to support The Lakers' Youth Foundation and Staples Center Foundation at
"THE AMERICA EXPRESS PRESENTS THE SHOPPES AT THE PALAZZO JIMMY CHOO SHOPPING EVENT."
Teri Hatcher, Vanessa Hudgens, Josh Hutchinson, Jeremy Piven, Karina Smirnoff, Ralph Macchio, Brenda Song, Beverly Hills Housewives Lisa Vanderpump, Camille Grammer, Kyle Richards, Kim Richards, Kathy & Rick Hilton, and Brooke Mueller all gathered in the 'Chairman's Room' and scooped out the latest Jimmy Choo shoes, handbags, and clutches and hottest apparel from American retail giant Spiegel. The ladies also tried on everything that sparkled with Simon G Jewelry on hand to outfit them in anything they needed from earrings to bangles. It was a father/daughter date for Teri Hatcher and Brenda Song who both brought their fathers with them for a fun day of shopping and going to the game.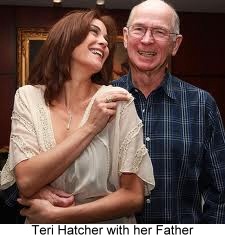 In celebration of the 7th ANNUAL LAS VEGAS HIGHLAND GAMES, FREMONT STREET EXPERIENCE invites Las Vegas locals and visitors to 'Get Your Scottish, Irish and Welsh On' with free entertainment on Friday, April 15 and Saturday, April 16. THE LAS VEGAS CELTIC SOCIETY began the annual celebration to honor Celtic culture and tradition. FREMONT STREET EXPERIENCE will host free concerts along with pipe and drum parades both days. On Friday at 9:10 p.m., The Los Angeles Scottish Pipe Band known as the LA Scots will parade five blocks in traditional attire including kilts. On Saturday at 8:10 p.m., a massed pipe and drum parade comprised of six pipe bands will march with world renowned Simon Fraser University Pipe Band for five blocks in traditional Scottish attire.
In addition to pipe and drum parades, FREMONT STREET EXPERIENCE will host live concerts Friday and Saturday. The Young Dubliners, internationally known high-energy Celtic rock band, will headline both nights from 10 p.m.-midnight. Also appearing are The Wild Celts, a local Celtic rock band as well as 1916, a band that blends hard rock and Celtic sounds.
And for more Irish news, now there is a real Irish Pub in Las Vegas. The new RiRa at MANDALAY BAY SHOPPES just opened and it certainly is not just another Pub. It is beautifully appointed and has an atmosphere where guests can enjoy the pints that are flowing and the craic that is mighty. Craic is an Irish term particulary prominent in Ireland for fun, entertainment, and enjoyable conversation and RiRa is the place for that. And, the food is good too. The place is huge and very inviting.
I met the interesting owner who is from Dublin and although there are other RiRa's in the United States, he says this one is very unique and original.
Another new opening is SUMITA BEAUTY at the FASHION SHOW MALL. SUMITA BEAUTY is the leader in Eastern Beauty traditions with the art of threading and has defined over one million brows per year. SUMITA BEAUTY at the Fashion Show Mall is their first store outside of California, making this their 16th store.
The Art of Threading is a traditional art form of non-invasive hair removal with cotton thread, which allows the brow to be precisely defined and customized. Also at Sumita Beauty is The Art of Mehndi (including glitter Mehndi) a traditional form of painting, which uses paste made from henna leaves to give the body a temporary tattoo.
Sumita gained international acclaim with her artistry and creativity in such publications as Rolling Stone, The New York Times Magazine and Vanity Fair, as well as television appearances on America's Next Top Model, Extreme Makeover and Extra! She has styled elite celebrity clients such as Gwen Stefani, Jennifer Aniston, Madonna, Naomi Campbell, Salma Hayek, Teri Hatcher and Hilary Duff.
I tried the threading and the henna painting and it was quite good. The shop is lovely and the prices very fair. First time customers always receive $5 threading
Returning customers who bring a friend will receive free threading. Mix and match three Sumita Beauty pencils for $33 and receive free threading.