Terry Fator: The VOICE of Entertainment at The Mirage presents: A Very Terry Christmas, a holiday-themed performance by Terry Fator and his amazing cast November 30 through December 24.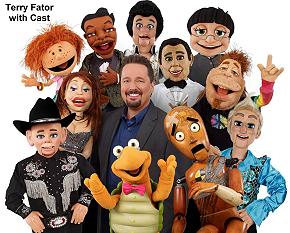 A Very Terry Christmas, a tradition in the style of the great family television specials of the past, with a perfect amount of Las Vegas added in, is put on annually. Terry Fator and cast will celebrate the holidays with singing, celebrity impersonations, comedy, and ventriloquism, featuring classics including "Winter Wonderland" and "Baby It's Cold Outside," plus the audience will learn all about "Juana," a new holiday guaranteed to make them laugh. A Very Terry Christmas features a brilliant cast fronted by Fator and pre-show opener Ben Harris, along with Fator's lovable characters Winston the Impersonating Turtle, Vikki "The Cougar," country legend Walter T. Airdale, Duggie Scott Walker, Julius, Emma Taylor, the world's greatest Elvis impersonator Maynard Tompkins, Bing Crosby and Berry Fabulous.
Cast members from JERSEY BOYS Las Vegas will join a sea of Santas and Opportunity Village's "OVIPs" as they proudly serve as Grand Marshals of the 2015 Las Vegas Great Santa Run, which returns to Downtown Las Vegas, Saturday, December 5 for the fundraiser's 11th year. The event also will feature The Strip's famed Chippendales as the Grand Marshals for the one-mile Kris Kringle Jingle walk; Honorary Chair of the Santa Run Committee Wayne Newton; and a special performance by Jabbawockeez, winners of the first season of "America's Best Dance Crew."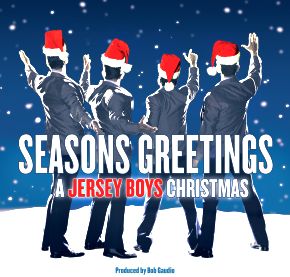 Dubbed Sin City's merriest fun run, the internationally recognized Great Santa Run raises funds and awareness for Opportunity Village's programs, which provide unparalleled opportunities, enrichment and support to more than 2,000 citizens with disabilities and their families throughout the Las Vegas Valley. Registration is now open for the 2015 Great Santa Run at LasVegasSantaRun.org and costs $45 for adults; $30 for children 12 and under; and $10 for canine companions. The participation fee includes a five-piece Santa suit, a runner goody bag and a commemorative medal from event sponsors.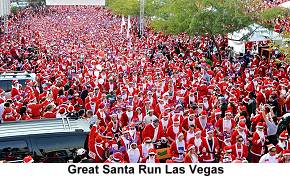 The Las Vegas National Horse Show at the South Point Hotel Equestrian Center was an event that culminated with the United States winning first and second place in a thrilling show jumping course Grand Prix competition. The strength and beauty of the horses and their riders was incredible. Out of 30 worldwide qualified competitors, Peter Lutz (New York) won 1st place and Audrey Courtier (San Francisco) came in 2nd. Other winners were Australia, Israel and Brazil.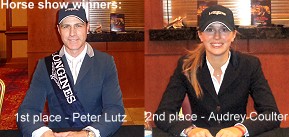 It's that time of the year again! Win-Win Entertainment's Headliners Bash 2015 will be held on November 20th at The Penn & Teller Theater at The Rio - 7pm silent auction, 9pm show. Jeff Cervillico founder of Win-Win will again be the Host of a lineup of entertainment that includes Mat Franco, winner of America's Got Talent and headliner at The LINQ, Travis Cloer from the cast of Jersey Boys, Martin Kaye from the cast of Million Dollar Quartet, The Rat Pack is Back, and Win-Win Entertainment's "Entertainers of the Year" The Australian Bee Gees... all backed by The Lon Bronson Band.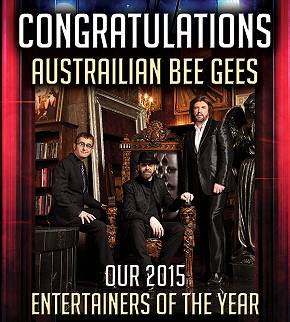 Win-Win Entertainment has grown so much that they are now doing 80+ charities, averaging 4-6 shows a week. Win-Win's mission is to match professional entertainers willing to donate time and talent with eligible, approved charities by helping them meet their fundraising and engagement needs. Performers WIN by gaining the opportunity to experience the fulfillment of giving back to the community. Win-Win is on a pace to arrange more than 220+ charity shows in Las Vegas in 2015 and inching ever closer to their "Project 365" initiative, providing charity shows 365 days a year. Headliners Bash is a celebration of philanthropy and volunteerism and is also a fundraiser - a BIG one! The Win-Win Entertainment's Headliners Bash is the one event each year that raises money for Win-Win. Every other event done throughout the year is 100% for the charity they are serving. Headliners Bash funds Win-Win's entire year of programming and tickets are very reasonably priced at $24.49 / $49.95.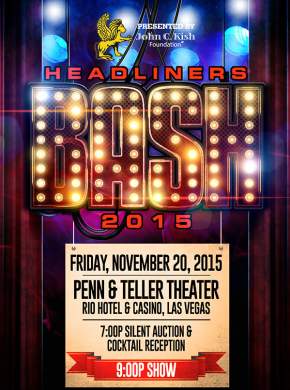 Legendary two-time Grammy Award winner and Emmy winner, Jack Jones just launched his new album, Seriously Frank that celebrates the life of a man who he not only deeply admired, but developed a close and long-standing friendship. December 12 marks the one hundredth anniversary of the birth of Francis Albert Sinatra. Seriously Frank is a collection of songs selected by Jack Jones that he feels accurately reflects the life, times and career of Frank Sinatra. The album features a 22-piece band with arrangements by the great Patrick Williams, one of the great arrangers of our time. The Seriously Frank album release event was at The Bootlegger Bistro's Casa Di Copa. Many of his peers attended and Jack Jones sang and answered many questions from guests. Jones is widely known for his recordings of "Wives and Lovers" and "Lollipops and Roses He has also performed and later recorded popular theme songs for film and TV such as Love with a Proper Stranger and The Love Boat.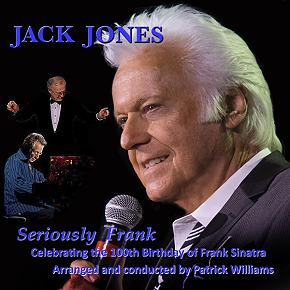 Las Vegan, Dave Oancea, aka "Vegas Dave," one of the most aggressive and successful future sports bettors in the gambling world, " won a historic $2.5M payout - the largest future bet in the history of sports betting when the Kansas City Royals won the World Series. "Vegas Dave" placed his bet in week one when the odds were 30 to 1 and bet it all the way down to 8-1 (the Royals haven't won a World Series in 30 years). Declining several opportunities to cash out and make a guaranteed $750,000, Vegas Dave showed his faith in the team by letting the bet ride. Wow!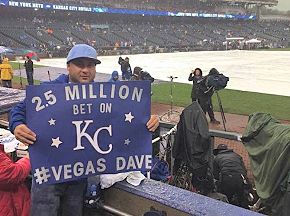 Emmy Award winning producer Andy Walmsley is putting on a unique one-night show pitting Las Vegas entertainers and headliners entitled, Drop the Mic - The Las Vegas Entertainment Industry Lip Sync Throw-down in The Sayers Club at SLS Las Vegas on Tuesday, November 17 to benefit Shade Tree's Noah's Animal House. The event kick's off with a pre-show party at 10:30 p.m. with the 70-minute Drop the Mic show beginning at 11:30 p.m. There will also be an after-party through 2 a.m. The event is free to the public, 21 and over, on a first come-first served basis.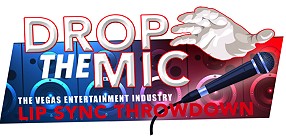 The Show format will test 12 celebrities' lip syncing skills to well known pop songs. This is not Karaoke - Celebrity syncers will be miming their songs and will receive points for presentation, dance skills and 'selling' their performance to the judges and audience. Las Vegas celebrity syncers include The Chippendales, Jen Romas and the cast of Sexxy, Jeff Civillico, Geechy Guy, Frankie Scinta, Murray Sawchuck and Lefty, Jan Rouven, Eric Jordan Young, Nicole Caplan, Graham Fenton, Anne Martinez. The celebrity host for the event will be Comedy-Magician Mike Hammer, the headliner at the 4 Queens Casino. DJZB, Chris Phillips, well known in Vegas as the lead singer of the highly successful cover band Zowie Bowie will be making his DJ'ing debut. The Nick Foote dance troupe will back the celebrity Syncers. The Celebrity Judges include: Pia Zadora, Adrian Zmed, Melody Sweets; Johnny Kats and Anthony Cools. The judges will be tabulating scores on humor and up-staging other contestants through first round, semi final and final round. The Winner of the first Drop The Mic competition will take home the soon-to-be famous Drop The Mic trophy.
---
Noah's Animal House was built on the grounds of The Shade Tree shelter in 2007 to provide safety, shelter & support for the pets of the domestic violence clients of The Shade Tree. Noah's Animal House is the ONLY women's shelter in Las Vegas that also accepts pets. A Thank You is extended to Gun Garage for a partial sponsorship for helping to fund and support the event. Gun Garage hosts handgun safety / self defense courses in Las Vegas.
---
Fogo De Chao Brazilian Steakhouse is now open in Downtown Summerlin with the original taste of Southern Brazil. Fogo De Chao specializes in the finest fire-roasted meats that have been prepared, cooked and served by Brazilian-trained Gaucho Chefs in the tradition that is an art form. The contemporary styled dining Brazilian restaurant also has a massive Market Table, great, service, great ambiance and great location. What more could you want? Go see for yourself and enjoy! I did.
---
Sam's Town Hotel & Gambling Hall will once again transform its indoor atrium, Mystic Falls Park, into a whimsical winter wonderland from Nov. 25 through Jan. 1. The transformation begins in Sam's Town's porte-cochère with festive lighting and decorative snowflakes leading to Mystic Falls Park with garland streams, wreath-adorned lampposts, and snow-covered trees filling the atrium. Mystic Falls Park comes to life each day on the hour from 5 to 10 p.m. with a 15-minute laser light show, complete with animatronics and artificial snowfall.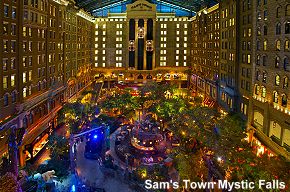 Cowboy Santa returns to Mystic Falls Park to greet visitors Friday, Nov. 27 through Wednesday, Dec. 23 on Thursdays and Fridays from 4 to 8:30 p.m. and Saturdays and Sundays from noon to 8:30 p.m.
---
The College of Southern Nevada (CSN) Orchestra, conducted by Charles Cushinery, performs a concert of traditional symphonic repertoire including works by Beethoven, Bizet, and Haydn. This Concert will also feature CSN's own, James Harvey, performing Introduction and Rondo Capriccioso by Camille Saint-Saens. This exhilarating musical event will take place on Monday, November 30 at 7:30 p.m. in the Nicholas J. Horn Theatre at the Cheyenne campus. General admission tickets are $8 for adults and $5 for students and seniors. The event is presented by CSN's Fine Arts Department.
The CSN Performing Arts Center is located at 3200 E. Cheyenne Ave. in North Las Vegas. For reservations, please call the CSN Box Office at 651-LIVE (5483).
TOP OF NEXT COLUMN
VRRRRRRRRROOOOOOOOOM. RAWWWWWWR. That's the sound of The Motor Trend International Auto Show revving up to hit Vegas Thanksgiving weekend, November 27-29. Open to the public at the Las Vegas Convention Center, the show will feature more than 350 of the newest vehicles from 20-plus manufacturers, with select models available for test drives on-site. The Motor Trend event will also boast a Million Dollar Exotic Vehicle Display, with some of the freshest rides in the ultra-exotic world, as well as a one-of-a-kind SEMA display. The 2016-Model Motor Trend International Auto Show is bringing more than 350 all-new vehicles, test drives, exotics, alternative fuel vehicles and more.
Las Vegas is so fortunate to have a wonderfully talented Ballet Company performing at The Smith Center for the Performing Arts. A Balanchine Celebration with the best of Ballet, Hollywood and Broadway featured a vibrant trio of iconic works from the ballet master Balanchine, who redefined classical ballet. Balanchine's, Serenade, Slaughter On Tenth Avenue and Who Cares were magnificently presented along with a full orchestra performing the timeless music of Tchaikovsky, Richard Rodgers and George Gershwin.
Then, opening season at The Smith Center featured the 20th Annual Serenades of Life Doctors in Concert and highlighted a performance by singer-songwriter Kenny Loggins. Local medical community talents performed to raise funds for Nathan Adelson Hospice, presented by the Lynne Ruffin-Smith Charitable Foundation. Kenny Loggins not only performed his greatest hits, but personalized himself as he ventured into the audience. Standing ovations occurred throughout his performance. Actor/Comedian Brad Garrett conducted a special introduction to kick off the night's entertainment and spoofed everyone he introduced, creating outlandish audience laughter. He also presented the Brad Garret Humanitarian Award to Alter'd Ego Amazingly wonderful performances from the Doctors in Concert included: Loren Little, M.D. and the Little Jazz Band; Dr. Alan Arnold; Dr. Linda Woodson; Dr. Sam Mujica Trenche; Dr. Morton Hyson; and Alter'd Ego featuring Dr. Edwin Kingsley. A wide variety of musical numbers ranged from opera, to soul to rock 'n' roll to pop rock to classics.

Next, the Las Vegas Ballet Company presents the favorite holiday tradition of THE NUTCRACKER DECEMBER 12 - 20. The Nutcracker enters into a wonderland of moonlit snow and waltzing flowers as Clara and her Nutcracker Prince dance along the border between imagination and reality, accompanied by a full orchestra. Tickets are now on sale.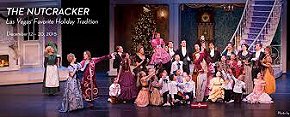 The remarkable Don Hill, saxophonist of the famous Treniers just celebrated his 94th birthday by performing with Jazzin' Jeanne Brei & The Speakeasy Swingers at the Italian American Club. He continues to play monthly with this group. Happy Birthday Don, and keep on doing what you do best.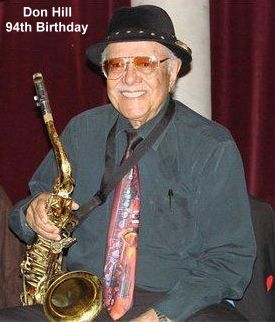 Hard Rock International is the world's original curator of music memorabilia and with its newest additions has now expanded to an 80,000 piece collection. At the recent Icons & Idols: Rock n' Roll Auction event at Julien's Auctions Beverly Hills, Hard Rock has acquired Elvis Presley's 24-karat gold leaf grand piano. The most important piano to be offered from Elvis Presley's history will join Hard Rock's priceless collection of invaluable memorabilia pieces including handwritten lyrics, clothing and instruments from new and legendary music stars like Taylor Swift, Imagine Dragons, The Beatles, Lady Gaga, Rihanna, Jimi Hendrix and many more. Presley's grand piano was played by the King of Rock and Roll inside a music room at his Graceland home in Memphis, Tennessee. Presley originally purchased the piano for his mother in 1955 and installed it in his new home on Audobon Street. The piano was placed into storage after Presley's mother's death, until Priscilla Presley decided to adorn the piano in 24-karat gold-leaf finish as a gift for the couple's first wedding anniversary.
---
Crazy Horse III will host "Chicks 'N Chaps," the popular gentlemen's club's annual Rodeo Party, in honor of this year's National Finals Rodeo from Thursday, Dec. 3 through Saturday, Dec. 12.
Attendees of the National Finals Rodeo may enjoy complimentary entry to the award-winning gentlemen's club with proof of rodeo attendance. In addition to free entry, guests will also receive a complementary Bud Light or Crown Royal cocktail. Guests may also enjoy selections from Crazy Horse III's late-night sushi menu, dozens of hookah flavors and a variety of premium cigars. Hundreds of Crazy Horse III's sexiest entertainers will also join partygoers dressed in sexy western wear. Complimentary transportation will be provided through Crazy Horse III's limo service, pending availability, by calling 702-673-1700.
---
Emeril's New Orleans Fish House will commemorate the 20th anniversary of its opening at the MGM Grand Hotel & Casino with menu specials, surprise treats, and more in the month of November and beyond. For one week Nov. 16 - 22, the restaurant will offer a special "Essential Emeril" anniversary menu, highlighting some of the restaurant's most beloved dishes throughout the years. Selections will include the smoked salmon cheesecake, Alabama blue crabmeat stuffed gulf shrimp, pepper seared ahi tuna and the beloved mile high icebox chocolate peanut butter pie for $70 per person, (wine pairings additional).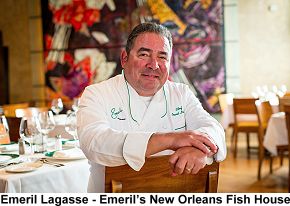 On Friday, Nov. 20, all diners will also share a complimentary champagne toast and taste of the classic banana cream pie. Several of the anniversary menu items will be available a la carte, beginning on Nov. 16and continuing through Dec. 13. Emeril's New Orleans Fish House has also designed a special commemorative logo which will appear on menus throughout the 20th year, as well as on service staff lapels.
---
Fresh from his success on "America's Got Talent" and following record-breaking ticket sales throughout North America on his first U.S. tour, Piff the Magic Dragon (Las Vegas' own) is finally debuting his long awaited one-hour solo show The Piff the Magic Dragon Solo Show on the Las Vegas Strip at Flamingo. Piff and Mr. Piffles, the World's Only Magic Performing Chihuahua, perform a selection of their greatest hits from a repertoire that stretches over six previous critically acclaimed solo shows, with each routine featuring their signature approach to conjuring that puts a new twist on the traditional magic show. With more than 30 million views online, Piff the Magic Dragon became the breakout star of the 10th season of NBC's "America's Got Talent," gaining more than 250,000 new followers on social media. Howard Stern and Howie Mandel were huge fans and singled Piff out as one of the funniest and most unique acts in the history of the show. America agreed and voted Piff into the finals.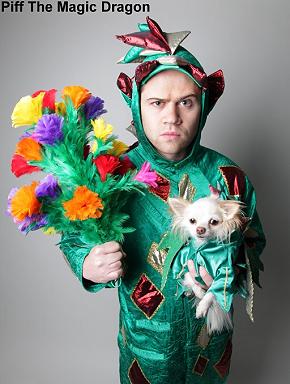 But that's not all! Celebrate the holidays with Piff's Piffmas Piff-Tacular, which will run Monday, Dec.21 through Wednesday, Dec. 30, giving Piff a chance to take a break from the road and spread festive joy and good cheer. All shows Monday through Wednesday begin at 8 p.m. inside the Bugsy's Cabaret at Flamingo. Tickets are $49.95 plus tax and fees for general admission, $59.95 plus tax and fees for VIP, $69.95 plus tax and fees for Circle of Trust and $100 plus tax and fees for a special Pifftacular VIP meet and greet.
---
Las Vegas Strip has bright lights, but Christmas lights in the Nevada desert is a wonderful experience to behold. The Las Vegas Motor Speedway hosts Glittering Lights, a 2.5-mile circuit that gives car-bound visitors the opportunity to see more than 400 animated displays from over 3 million lights. This year is the 15th anniversary for this Holiday Tradition of the glittering display of so many themes and even a live Nativity scene. For the upcoming holiday season, up to 30,000 vehicles are expected to make the circuit. Las Vegas Motor Speedway is at 7000 Las Vegas Blvd. N., Las Vegas. Glittering Lights is open Sunday thru Thursday 5:30-9pm. Fri., Sat. and Holidays 5:30-10p.m.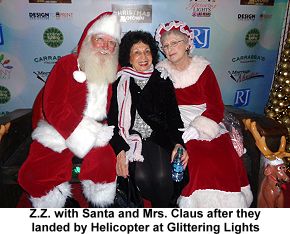 Saddle up for the 29th Annual Downtown Hoedown at Fremont Street Experience taking place on Wednesday, Dec. 2 beginning at 4:30 p.m. until 11:20 p.m. The popular downtown destination has wrangled in top country music talents for all cowboys, cowgirls and country music fans alike to celebrate the return of the annual National Finals Rodeo to Las Vegas with free concerts under the neon lights. This year's lineup will feature performances from Montgomery Gentry, Tracy Lawrence, Chris Janson, Chase Bryant, JT Hodges and Jackson Michelson on Fremont Street Experience's three stages.
Spectators can come early for a NASCAR Fanfest event featuring the top 16 drivers from The Chase on-site from 2 - 4 p.m. at the 3rd Street Stage. All are invited to stick around after Fanfest and enjoy the Downtown Hoedown concerts.
---
The Las Vegas Philharmonic presents its annual holiday program conducted by Music Director Donato Cabrera with three performances on Saturday, December 5, 2015 at 2:00 p.m. and 7:30 p.m. and Sunday, December 6, 2015 at 2:00 p.m. in Reynolds Hall at The Smith Center. This year's holiday theme is The Snowman, and will feature a selection of holiday classics, the children's film, The Snowman, based on the popular children's book created and illustrated by Raymond Briggs, featuring boy soprano Noah Pastor from Cashman Middle School, and an audience sing-along. The orchestra will be accompanied by the Las Vegas Master Singers, led by University of Nevada, Las Vegas Choral Director, David Weiller. Patrons are encouraged to arrive early to meet with Santa in the lobby! The performances will include two excerpts from Tchaikovsky's Nutcracker, Russian Dance and Waltz of the Snowflakes. The first half of the program will feature a series of choral selections performed by the Las Vegas Master Singers including the Many Moods of Christmas, O Magnum Mysterium, Songs of Freedom: A Celebration of Chanukah, Wassail Song, and Do You Hear What I Hear? The Las Vegas Philharmonic and the Las Vegas Master Singers have collaborated on performances throughout the orchestra's 16 seasons and just recently the orchestra announced the Las Vegas Master Singers as the official Chorus-In-Residence of the Las Vegas Philharmonic.
---
If my readers remember my glowing critique of The Texas Tenors, happily they will be at the Suncoast Showroom Dec. 11-13. The Texas Tenors, classical crossover trio brings their unique combination of country, classical, Broadway and contemporary genres. The Texas Tenors were formed in 2009 and performed on NBC's "America's Got Talent," winning over the hearts and votes of millions of viewers. They finished as a top-four finalist in the fourth season of "America's Got Talent," making them the highest-ranking vocal group in the show's history. The group's three members are country music singer JC Fisher, pop singer Marcus Collins and opera singer John Hagen. The show begins at 7:30 p.m. each evening and tickets start at $30.28 plus tax and fees. Tickets call: 702.284.7777.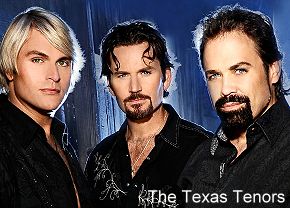 Help make this holiday season extra special for more than 150 children, ages newborn to 17, who are infected or affected by HIV/AIDS living in Southern Nevada by donating to Aid for AIDS of Nevada's (AFAN) annual Holiday Toy Drive from Nov. 16 through Dec. 11. Drop off new, unwrapped toys to the AFAN office (1120 Almond Tree Lane) or to Maximum Comics locations at Tropicana Beltway Center (5130 S. Fort Apache Rd #285), Centennial Centre (7950 W. Tropical Pkwy #120), or Eastgate (520 Marks Street). The toy drive culminates in a festive holiday party to benefit the children of families that access AFAN services throughout the year. For many of these children, this holiday party provides the only gifts they will receive during the holiday season. 100% of funds raised for this event go toward purchasing toys and providing a care-free holiday experience for the kids that includes a photo with Santa, holiday games, craft-making with the Elves, and an opulent spread of delicious holiday treats.
CONTINUE ON TO...:

> Entertainment Tidbits Archives
>Las Vegas News "Heard Around Town"
>Las Vegas Leisure Guide<