"'Dancing with the Stars: Live!' 'Perfect Ten Tour will perform at the Venetian Theatre Friday, July 3 and Sunday, July 5 at 8 p.m. Dancing with the Stars: Live! features Dancing with the Stars (DWTS) professional All-Stars Witney Carson, Valentin Chmerkovskiy, Artem Chigvintsev, Keo Motsepe, Peta Murgatroyd, Emma Slater, and troupe dancers Alan Bersten, Brittany Cherry, Sasha Farber and Jenna Johnson. DWTS Champion, Melissa Rycroft will host.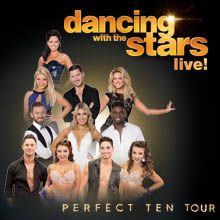 Season 20 Dancing with the Stars Mirrorball Champion Rumer Willis will join the cast of dancing professionals. Rumer's other passion is music, and she will also be singing live during the show while accompanying the best dancers in the world. Another DWTS Champion, Alfonso Ribeiro is joining the cast. The dancers will perform in a 90-minute action packed live show from choreography never before seen on the show, to some of the most memorable numbers from all ten years of Dancing with the Stars.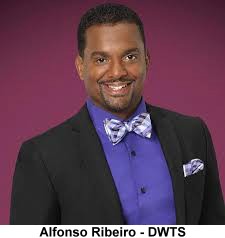 Tickets are on sale now with tickets, starting at $49.50 (plus applicable fees), at any Venetian or Palazzo Box Office, or by calling (702) 414-9000 or (866) 641-7469.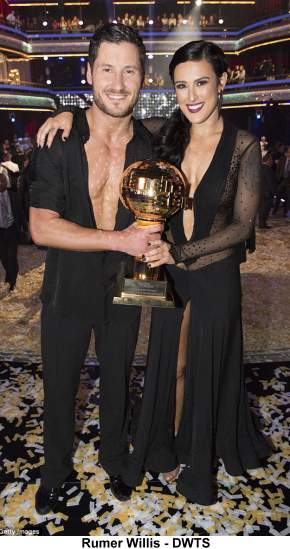 MO5AIC returns to Las Vegas with an all-new show and residency at Bally's. Hailed by icon Tony Bennett as "the best vocal group I've ever heard," all-vocal group the five-member, a cappella sensation performs five nights a week in the Bally's Windows Showroom Thursday - Monday at 9:30 p.m. MO5AIC consists of members Josh Huslig, Heath Burgett, Jake Moulton, Corwyn Hodge and Roopak Ahuja. MO5AIC's show features a unique blend R&B, pop, rock, jazz, big band and Top 40 songs, all performed with no instruments, using just their voices and microphones to create a full sound that frequently has audiences puzzling over where the band is. The show includes audience interaction and showcases the members' endearing and entertaining camaraderie and humor. MO5AIC has new staging, fresh ideas and the latest in technology, including a looping demonstration by founding member Josh Huslig. They have added a variety of new songs including hits by artists Sam Smith, Bruno Mars and Ed Sheeran as well as introducing a "History of Vegas Song" retrospective honoring songs from "Mack the Knife" by Bobby Darin to "Radioactive" by Imagine Dragons.

Las Vegas visitors can now experience two of the city's most popular things to do for one low price. Madame Tussauds Las Vegas and Blue Man Group are offering a new ticket package. For $79 per person, it includes general admission to Madame Tussauds at theVenetian and one Category C ticket for Blue Man Group at the Monte Carlo resulting in a $50 per person savings. Madame Tussauds Las Vegas location has been the home of the three bald and blue figures since 2006. Guests can pose for pictures alongside the trio of Blue Men while visiting the world-famous interactive wax attraction.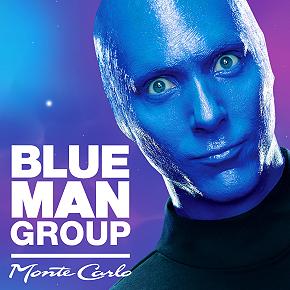 The all-in one ticket will be available at both the Blue Man Group box office at Monte Carlo Resort and Casino and Madame Tussauds at The Venetian. Blue Man Group tickets are valid for seven days from the purchase date.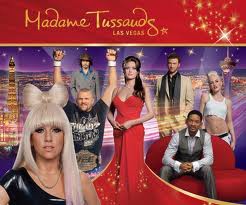 Meeting popular demand, "FRANK - The Man. The Music." has extended its residency at The Palazzo through December 31. The critically acclaimed show stars Bob Anderson and features a 32-piece orchestra under the musical direction of Vincent Falcone. Marking a return to the era of Las Vegas glitz and glamour that Sinatra made famous, the dazzling production "FRANK - The Man. The Music." recreates the magic of Sinatra, as revered vocal impressionist Bob Anderson is transformed into him, and is accompanied by an orchestra composed of many members who performed with Sinatra in his later years. Vincent Falcone, who directs the musicians, performed with Sinatra in Las Vegas and around the world for several years, and was his musical director.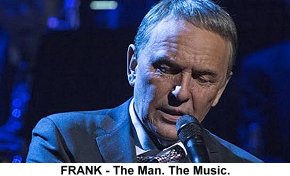 Golden Rainbow's 29th annual "Ribbon of Life" show entitled Rockin' the Ribbon, will take place Sunday, June 28, at 1 p.m. at The Tropicana Theater at The New Tropicana Las Vegas. Music has the power to change lives and this year's production will be celebrated with a rock and roll themed show. Anyone who has seen this annual show knows that it is the best show in Las Vegas. For nearly 30 years, Golden Rainbow has brought the most talented performers in Las Vegas together on one stage for one mission: to raise awareness for those affected by HIV/AIDS.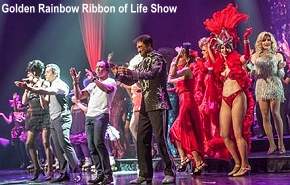 "Ribbon of Life" was created 29 years ago by members of the entertainment industry who saw a need for a support system when one of their colleagues was diagnosed with HIV/AIDS. To raise awareness and money in order to help fight the disease, entertainers organized a show. The show, then called "Golden Rainbow," led to the creation of the nonprofit organization. The annual event is one of the largest HIV/AIDS fundraisers in the state of Nevada and is Golden Rainbow's main source of revenue.
The Miss Mexico Organization announces that Gemma Kassandra Mendoza a Denver, Colorado Resident representing The State of Chihuahua in The Señorita Mexico U.S. 2015 Beauty Pageant, was crowned the winner of the National Title in Las Vegas. Gemma Kassandra Mendoza, an Economy graduate from Boulder Colorado University was elected among other beautiful finalists of Mexican heritage that were competing for the national title. She was double titled and for a year will carry the crown of Señorita Mexico U.S. 2015, and Miss Globe Mexico U.S. 2015 National Title as well. Aimara Vega from Las Vegas, Nevada who represented Sinaloa was the first runner up, second runner up was Alexis Gonzalez, from Tucson, Arizona representing the state of Sonora, Maria Ayon from Sacramento California who represented Culiacan Sinaloa, placed 3rd runner up, and representing the state of Jalisco, Adriana Mejia from Los Angeles California, was the fourth runner up finalist. Congratulations!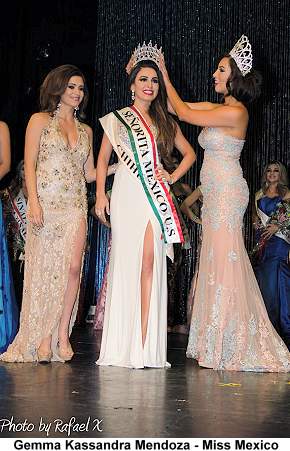 Downtown Grand Las Vegas Hotel & Casino has great summer entertainment and events for June and July. The Pool Deck has live entertainment, concerts, barbecues, luaus and more. Downtown Grand is kicking off its summer concert series on the Fourth of July with a bang. High-energy alternative rock band, Lit, will perform on Saturday, July 4. Ashley Red will start the night as the opening band at 8 p.m. Tickets are priced at $20 and include a free drink.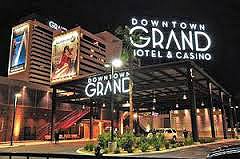 Free and open to the public, Downtown Grand's entertainment also includes popular local music acts and outrageous comedy such as Grand Laughs Comedy every Thursday hosted by Paul Scally at 8 p.m.
---
The producers of X Burlesque and X Rocks, Matt and Angela Stabile, have announced the expansion of the "X" brand with the hilarious premiere of X COMEDY Uncensored Fun on Thursday, June 25 at 8 p.m. at Bugsy's Showroom inside Flamingo Las Vegas. Hosted by comedy veterans Nancy Ryan and John Bizarre, X COMEDY Uncensored Fun will feature non-stop laughs and a hysterical lineup of comedians, including PIFF the Magic Dragon and his sidekick Mr. Piffles, the "TV Guy" Joe Trammel, Dennis Blair and more. X COMEDY is going to be risqué and jaw-dropping and is performed Thursday through Sunday at 8 p.m. inside Bugsy's Showroom at Flamingo. Tickets are $49.95, $59.95 and $69.95 plus tax and fees. A Comedy Star ticket, which includes a guarantee to be part of the show, is available for $100 plus tax and fee.
---
Park on Fremont, located in the heart of Downtown Las Vegas just celebrated their second anniversary. A popular neighborhood bar and restaurant, Park on Fremont is widely known for its distinctive, whimsical design, handcrafted cocktails and laid back menu. Park on Fremont with innovative bar fare and an eclectic art collection is set in a laid-back area for dining indoors and antique tables in a lush garden outdoors. The rustic 2,500-square-foot interior boasts dark woods, a reclaimed herringbone floor and a 1960s-era jukebox. Out back, plants and flowers overtake the landscape of the patio, creating objects d'art from eroded items such as a footed bathtub overlooking the outdoor bar and a Cinderella-style carriage situated on the rooftop. The gastropub offers a flavorful menu and the drink menu offers a wide variety of beer selections from around the world, distinctive gin and vodka selections, specialty bloody marys and cocktails served in mason jars.
---
Guess who is doing her DJ set on July 4. Who else but Paris Hilton at TAO Beach at The Venetian. For info and reservations call 702 388 8338 or info@TAOGroup.com

In recognition of its 80th anniversary, the award-winning Count Basie Orchestra will perform at the Suncoast Showroom July 17 and 18. Showtime is at 7:30 p.m. and tickets start at $15.95 plus tax and fees.
William "Count" Basie started the Count Basie Orchestra in 1935 in Kansas City, Mo. In his early days as a performer, Basie garnered experience as a silent movie pianist and organist, and eventually worked with the Theater Owners Booking Agency (TOBA) circuit. The TOBA was the vaudeville circuit for African-American performers during the 1920's and 1930's. In 1958, Basie became the first African-American man to receive a Grammy Award. The 18-member orchestra has been awarded 18 Grammy Awards, the most for any orchestra. Basie was posthumously inducted into the New Jersey Hall of Fame in 2009. The current music director, Scotty Barnhart, continues the storied history created by Basie of stomping and shouting the Blues and moving to the music of swing.
---
Beauty Bar Las Vegas, established in 2005, is the first bar on East Fremont Street in downtown Las Vegas. The bar that started it all on East Fremont Street is turning 10! Beauty Bar, located in Downtown Las Vegas, has been a mainstay for live music fans, First Friday crowds, and the city's top DJ's. The bar is co-owned by Darin Feinstein and Corey Harrison of History Channel's Pawn Stars. Beauty Bar Las Vegas is a renowned live music venue featuring and promoting local artists and DJ's.
---
Wow, this is delicioso! Amorino, considered the best European gelato brand, is celebrating the opening of its second Las Vegas location showcasing Amorino's gelato flowers a symbol of Italian craftsmanship and exquisite flavor. Founded in 2002 by childhood friends Cristiano Sereni and Paolo Benassi, Amorino is known for its quality, consistency and flavor, which is achieved through the use of all-natural products and no use any coloring agents or artificial flavoring. Amorino has a fixed variety of 22 flavors as well as a new and delicious flavor each month. There are also gelato-filled macaroons, gelato cakes, chocolates. pastries as well as great coffee including real Italian espresso and cappuccino.
This marks the second Las Vegas location, and both are owned by Jeremy Decherchi and Nicolas Mouillon. Amorino has a strong European following with more than 100 stores and is building steam in the U.S. with about 10 locations now open. Amorino's newest location inside Las Vegas North Premium Outlets 625 S. Grand Central on the north side of the mall, near Cheesecake Factory.
---
The spirit of Hawaii will come alive when Society of Seven brings its lively variety show to the Suncoast Showroom, July 25 and 26. The famed Hawaiian-bred group offers an energetic variety show that combines comedy sketches, celebrity impersonations, dance and live music performances, including popular standards, top 40 hits and theatrical showstoppers. In what has been called an entertainment experience that rolls a classic Hollywood movie, Broadway show and Vegas spectacular into one, Society of Seven has been entertaining fans for more than 40 years. In 2007, the group received a Lifetime Achievement Award from the Hawaii Academy of Recording Arts.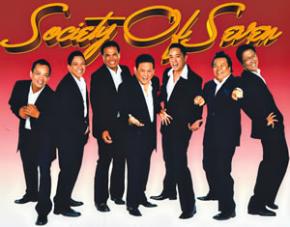 Guest starring alongside Society of Seven is song stylist Lhey Bella. Her voice has been described as a combination of Whitney Houston and legendary blues singer Billie Holiday. T
---
JEFF Civillico NEWS!! Jeff will perform during the summer at The Flamingo! He will be performing at Bugsy's Cabaret for 12 weeks from Sunday June 14 - Sunday Sept 6, doing 2 shows daily (2pm & 4pm, off Friday / Saturday), Jeff Civillico will then be returning to The LINQ after Labor Day Weekend.
---
Sapphire, The World's Largest Gentlemen's Club has the "Men of Sapphire" male revue that has become "Bachelorette Party Headquarters in Sin City." Men of Sapphire has launched their new, mobile friendly website, MenOfSapphire.com. The site features information about the show and displays galleries and intimate details about each performer as well. The new website also makes it easy for women to make their party reservations using a simple Paypal process. The Men of Sapphire have thought of everything.
There is also information about Sapphire Pole Dance Classes/Parties which are now available every day of the week. These classes are designed for women of all ages, shapes and sizes
For the past 9 years this heart-throbbing manfest has performed their brand of hot, action-packed entertainment every weekend, enchanting hundreds of enthusiastic women from 9pm until midnight on Fridays and 10 pm to 1 am on Saturdays. It's a party not unlike the ones depicted in the latest movies "Magic Mike", "Magic Mike XXL" and "Chocolate City."
---
Terry Fator, comedian, singer and world-renowned ventriloquist hit a milestone, celebrating his 50th birthday on June 10! Being a giving person, Fator will spread the love with a $50 ticket offer available to fans through August 31 at the Mirage.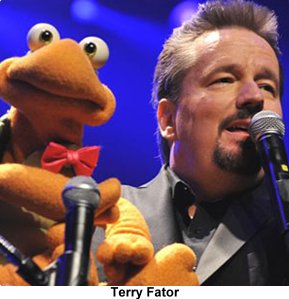 Pia Zadora. Golden Globe winner, GRAMMY Award® nominee, ShoWest winner, accomplished singer, film and Broadway star all describe Pia. Since her accident, Pia is now fully recovered and enjoying being back to work full time. However, Pia Zadora is taking a break from her residency at "Pia's Place" inside Piero's Italian Cuisine this summer to travel and work on other projects. Pia Zadora will return to Piero's on Friday, September 11 at 9 p.m.