Fremont Street Experience, in Downtown Las Vegas honored blues legend B.B. King who passed away at the age of 89, with a video/pictorial retrospective on the Viva Vision canopy, the world's largest graphic display system. B.B. King was a longtime Las Vegas resident (my neighbor) residing here since 1975.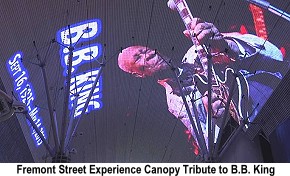 He had a storied career that spanned seven decades while selling millions of albums and putting blues music on the map. B.B. King will be remembered as a one-of-kind musician who inspired other artists and music lovers around the world.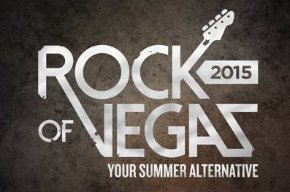 Fremont Street Experience's Rock of Vegas Concert Series will kick-off the summer this Memorial Day weekend with the first concert Saturday, May 23 at 9 p.m. featuring KC and The Sunshine Band performing on the 3rd Street Stage. Celebrating its seventh season, the free concerts have become one of the most popular summertime events in Las Vegas. This year's lineup will turn the legendary downtown Las Vegas entertainment venue through Labor Day weekend with a free concert series that showcases a stellar lineup of bands.

Westgate Las Vegas Resort & Casino features the first permanent Elvis exhibition displaying hundreds of artifacts never before seen outside of Graceland. ELVIS: THE EXHIBITION direct from the Graceland archives is a truly unprecedented display that showcases Elvis the man and the performer, along with the incredible music that served to revolutionize popular culture around the world. Visitors to ELVIS: THE EXHIBITION take an amazing journey through the life and career of "The King of Rock 'n' Roll" - his rise to fame, movie career, life at Graceland, Las Vegas years and much more. ELVIS: THE EXHIBITION also boasts Graceland-produced videos, including a 26-minute retrospective film highlighting Elvis' greatest performances.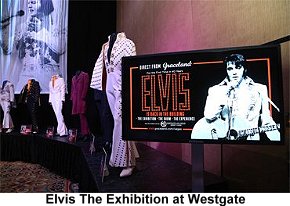 In addition to the EXHIBITION, there is the show ELVIS EXPERIENCE that expertly replicates one of Elvis' legendary Las Vegas shows. Playing until May 27, the ELVIS EXPERIENCE delivers a large-scale concert experience starring talented actor Martin Fontaine, along with 24 musicians and eight choir members - all portraying the original musicians and artists on stage with Elvis. A critically acclaimed extravaganza, ELVIS EXPERIENCE takes guests back to the early 1970s to fully experience one of the Elvis' exhilarating sold-out Las Vegas performances on the very stage where the "The King" performed for millions of guests during his seven-year record-breaking stint from 1969 through 1976.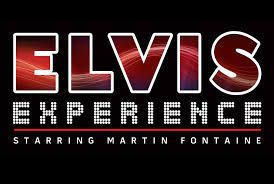 And, more excitement at the WESTGATE is the opening of Suzanne Somers show Suzanne Sizzles on Saturday, May 23 in the newly named and revamped Suzanne Cabaret.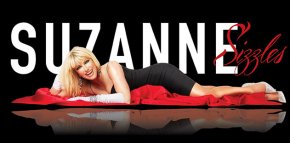 Singing sensation Véronic DiCaire makes her highly anticipated return to Bally's from May 14 - June 13. The vocal impressionist and "The 'Voicettes' just completed a tour in Europe and take the stage in VÉRONIC Voices for 14 performances. Since its debut in June of 2013, VÉRONIC Voices was named as one of "Las Vegas' Don't Miss Shows" by USA Today and others. (I agree!) Co-produced by Celine Dion, the show honors the world's biggest singers, past and present, who have made their mark on music history. Known for her extraordinary ability to transform her voice into those of the world's biggest superstars, Véronic recreates the voices of Christina Aguilera, Britney Spears, Celine Dion, Cher, Madonna, Sheryl Crow, Billie Holiday, Norah Jones, Alicia Keys, Pink, Whitney Houston, Barbra Streisand, Liza Minnelli, Katy Perry, Dolly Parton, Shania Twain, Carrie Underwood and many, many more. Véronic performs Thursdays at 9:30 p.m. and Fridays and Saturdays at 7 p.m. VÉRONIC Voices will recognize the LGBT community during May and June performances to benefit the Human Rights Campaign Foundation as her hit show at Bally's celebrates diversity as part of "Lend Your Voice," which supports selected nonprofit organizations.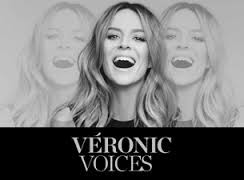 Great American Foodie Fest is now in Grand Bazaar Shops located on the Las Vegas Strip directly in front of Bally's and continuing into the summer. A selection of fan's favorite food trucks featured at Great American Foodie Fest will be set up daily from 10 a.m. to 10 p.m. Sunday through Thursday and 10 a.m. to 11 p.m. Friday and Saturday at Las Vegas' newest open-air shopping attraction. Admission is be free of charge with each item from the individual tents priced per purchase. The new Grand Bazaar Shops features a colorful and distinctive layout with an array of culture, fashion, food and entertainment options. Vibrantly colored rooftops highlight a distinctive open-air setting.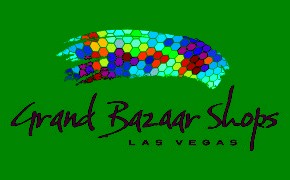 "Raiding the Rock Vault" at the TROPICANA is 'Hot For Teachers.' The hit show, which was recently awarded the "Best of Las Vegas" title by Las Vegas Review-Journal readers for the second year in a row, offers complimentary tickets to teachers throughout the month of May in honor of National Teacher Appreciation Month. To redeem complimentary tickets, teachers must visit the Tropicana Las Vegas Show Tickets desk in person with their Teachers Union card or CCSD ID. Tickets are subject to availability on a first-come, first-served basis. All teachers can receive two tickets to the show and those wishing to purchase additional tickets will receive a special ticket price of $20 (plus taxes and fees).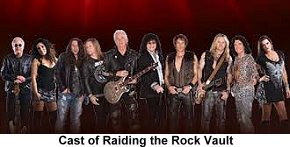 "Raiding the Rock Vault" celebrates rock anthems from the '60s, '70s and '80s and the all-star lineup includes Rock and Roll Hall of Fame member Howard Leese [Guitar] (Heart), Robin McAuley [Lead Vocals] (MSG, Survivor), Doug Aldrich [Guitar] (Whitesnake, Dio), Paul Shortino [Lead Vocals] (Rough Cutt, Quiet Riot), Jay Schellen [Drums] (Badfinger, Asia), Andrew Freeman [Lead Vocals and Guitars] (Lynch Mob, The Offspring), Michael T. Ross [Keyboards] (Lita Ford, Hardline), Hugh McDonald [Bass] (Bon Jovi), Mark Boals [Lead Vocals] (Dokken, Ted Nugent), and outstanding female vocalists Carol-Lyn Liddle (Masters of Rock) and Stephanie Calvert (Starship).
---
Fremont Street Experience partnered with the Muscular Dystrophy Association and the Firefighters of Southern Nevada for a SlotZilla Charity Challenge. On April 16 from noon - 6 p.m., 100% of SlotZilla revenue went to the MDA from everyone that flew on either the lower Zipline ($20) or upper Zoomline ($40). President of Fremont Street Experience, Jeff Victor, and Fremont Street Experience Director of Marketing, Tom Bruny, presented the MDA and the Firefighters of Southern Nevada a check for $6,800.
---
Love conquers all as desire, yearning and forgiveness took center stage. Nevada Ballet Theatre's (NBT) season concluded with Giselle, the story of a young woman whose love survives beyond death -- to save the man who betrayed her. I really loved this wonderful Ballet where the audience was transported into a haunting world of secrecy, spirits, and the ultimate salvation -- love! In addition to marvelous performances and choreography, the first rate scenery, costuming and staging brought the audience to many rousing ovations throughout the Ballet.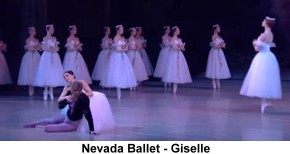 Giselle concluded the NBT season celebrating its 44th performance season and 4th year as Resident Ballet Company of The Smith Center for the Performing Arts. The new season 2015-2016 will bring grace, beauty, artistry and strength with the following collection of Classical and Contemporary works: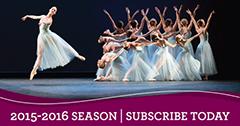 The bold collaborative with Cirque du Soleil: A CHOREOGRAPHERS' SHOWCASE
A BALANCHINE CELEBRATION: SERENADE, SLAUGHTER ON TENTH AVENUE & WHO CARES? (with orchestra)
Las Vegas' annual holiday favorite, THE NUTCRACKER (with orchestra)
The rags-to-riches fairy tale of CINDERELLA
The intimate subscriber-only benefit, THE STUDIO SERIES and
The timeless love story of ROMEO & JULIET
SUBSCRIPTIONS ARE ON SALE NOW and may be ordered by calling The Smith Center for the Performing Arts Box Office 702-749-2000 or www.nevadaballet.org.
---
One of America's most endearing stars, Barbara Eden, will appear at the Suncoast Showroom on Saturday, June 20. Hosted by Hollywood reporter Bill Harris of "Showtime" and "Entertainment Tonight" fame, Eden will be "out of the bottle" and share with the audience the moments that made her a star. During this one-of-kind event, she will reveal untold stories about her co-stars, including big screen stars like Paul Newman, Elvis Presley Clint Eastwood and television phenoms including Lucille Ball, Bob Hope, Cher, Dean Martin and especially her irrepressible co-star on "I Dream of Jeannie," Larry Hagman. Barbara Eden's memoir, "Jeannie Out of the Bottle" debuted at #14 on the New York Times "Best Sellers" list in 2012 - summarizing the memories of her colorful life and remarkable Hollywood career spanning more than 50 years. The evening includes an interactive question and answer with the audience.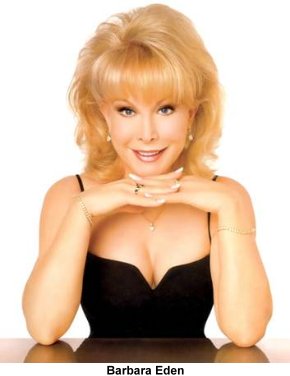 In celebration of Military Appreciation Month, Legends in Concert at Flamingo will honor the nation's military throughout the month of May by offering specially-priced show tickets to both active-duty military members and veterans with military ID. To honor those who serve the red, white and blue, Legends in Concert will bid adieu to full price tickets by significantly discounting them to $9.95 each, plus tax and service fees, to anyone with valid military ID. For more than three decades, Legends in Concert has proudly entertained more than 6.6 million Las Vegas visitors and residents, produced over 19,000 performances on the Las Vegas Strip and performed to more than 30 million fans worldwide.
The current lineup in Legends in Concert features Jason Jarrett as Michael Jackson, Chris VanDahl as Steven Tyler, Nellie Norris as Katy Perry, Elisa Furr as Celine Dion and tributes to Elvis.
In addition, as a special thank you to the local community, Legends in Concert is currently offering a significantly reduced ticket price to anyone with a valid Nevada ID, through June 30. Based on the original ticket price from the show's opening in 1983, up to six tickets per ID can be purchased for only $9.95 each, plus tax and service fees.
TOP OF NEXT COLUMN
X BURLESQUE at Flamingo celebrates its "Lucky 13th" anniversary in Las Vegas. X BURLESQUE is now celebrating 13 years as the city's hottest topless revue with the addition of sexy new dance numbers that features a variety of jaw-dropping performances by a troupe of gorgeous dancers. Several new dance numbers have been added to the show in honor of the 13th anniversary, including a seductive feather fan number with Beyonce's "Haunted," an over-the-top chair number to Mark Ronson and Bruno Mars' "Uptown Funk" and a sexy fashion show of stunningly-beautiful costumes dripping with diamonds to Rhianna's "Diamonds." The show has also added projection mapping to the choreography, becoming the first topless revue in Las Vegas to do so. For 75 minutes, the burlesque beauties bare their assets all while teasing, seducing and playfully interacting with the audience. X Burlesque combines high-energy performance with the use of outrageous props such as bathtubs, guitars, poles and feather boas to fulfill the audience's every fantasy. Created and produced by husband and wife team, Matt and Angela Stabile,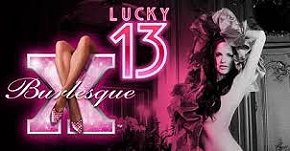 X Burlesque is performed nightly at 10 p.m. inside the X Showroom. Tickets are $55.95, $79.95 and $86.27 plus tax and fees. Guests must be 18 years or older.
If you are open minded and not shocked by full naked male nudity you can enjoy a funny show called Puppetry of the Penis in the Jewel Box Theatre at Harry Mohney's Erotic Heritage Museum 3275 South Industrial Road. Although the show is about the Penis and its manipulation, it is not actually about Sex. Two young males twist, fold, stretch, flex and play with their penis and scrotum to create shapes not thought possible, such as animals, food, landmarks and more. A large screen is included behind them to show what they are doing, so the audience won't miss a thing. Their dialogue is witty, crude and funny and they even run naked through the audience and pick an audience member to come onstage with them. A female comedienne loosens up the audience before the guys come on to do their thing and although some of the laughter might have been nervous laughter at first, laughter was continuous throughout the show. In fact, after the show they even sold books that taught how to do some of the manipulations with pictured diagrams. PUPPETRY OF THE PENIS is supposedly the Ancient Australian Art of Genital Origami and quotes that it is the internationally-acclaimed phenomenon that Vanity Fair called "Dementedly Good Fun!"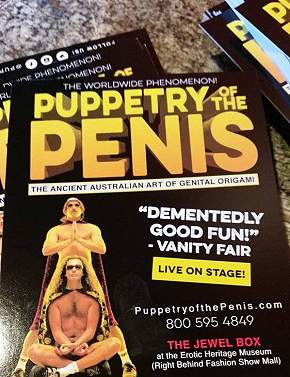 Congratulations to Kevin Burke who is celebrating 8 years performing "Defending the Caveman" in Las Vegas. This very funny show is now at The D in downtown Las Vegas. "Defending the Caveman" seems to go about explaining male and female relationship differences by comparing current perceptions and habits with Caveman reactions to the opposite sex. Some of the truths are uproarious, but even if the truth may hurt, it is downright hilarious. I have seen Kevin's show about 6 times over the years and every time there are different comedic experiences to relate to and laugh about. Do yourself a favor and see "Defending the Caveman."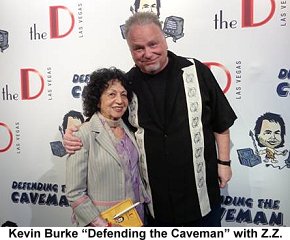 Chippendales at the RIO audiences (mostly female) went wild and crazy when I was there for the gorgeous International Super model, Film star and Fashion icon, Tyson Beckford opening night as guest star joining the sexy Chippendales show.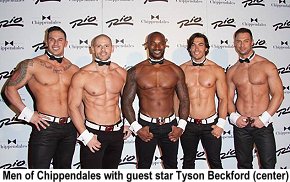 Although he has a limited run and will be leaving May 24, he sure has left his mark as one of the hottest, sexiest Chippendales guys. And, that is saying a great deal as the ongoing Chippendales performers are exceedingly fantastic in what they do. At Chippendales ladies looking to let loose have a great night out in this acclaimed production that has terrific sex appeal and terrific fun.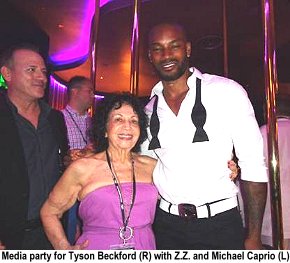 Comedian George Wallace helped to kick off this year's cross-country search for the Nation's Best Slot Tournament Player. With a $1.3 million purse on the line, the 2015 tour will prove to be the biggest slot tournament to date. The Western US tour starts from Las Vegas and the tour will spend the remaining spring and summer months hosting qualifying events at casinos throughout the western half of the US. The qualifiers will then converge back in Las Vegas in late September where they will be joined by qualifiers from the Eastern US to compete in the finals of the National TournEvent of Champions - all seeking to become the next National Champion and walk away with the Million Dollar grand prize. Combined, the TournEvent of Champions Red and Blue buses will traverse approximately 40,000 miles and make stops at more than 70 casinos. The two-day Championship event on September 29 and 30 will feature more than 200 players representing 100-plus casinos. For the second consecutive year, the finals will be hosted by The Wynn Las Vegas inside the XS Nightclub.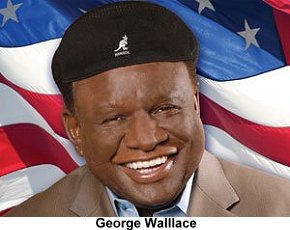 Frankie Moreno and Friends will be at The Lounge at The Palms on Saturday, May 23 at 10 p.m. (cost $10). Frankie is bringing his incredible band performing original hits and classic covers along with various special guests. To many, Moreno has been a staple in the music scene for years. He started as a child prodigy pianist and was first introduced to American audiences at the age of 10 with his debut on CBS' "Star Search." Frankie Moreno is capturing the attention of millions. Most recently, he was a part of the sold out "Let's Be Frank" performance at Carnegie Hall celebrating Frank Sinatra's centennial year with today's finest entertainers paying tribute to America's original idol.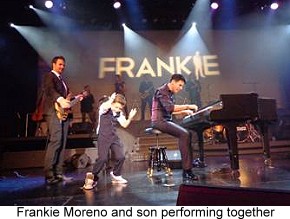 At the same venue on MONDAYS at 10 p.m. Santa Fe and the Fat City Horns perform their seamless blend of funk, Latin, rock and jazz. This super-band is made of the most talented musicians currently performing in Las Vegas.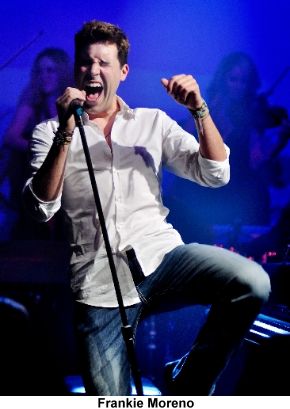 The Lennon Sisters, - "America's Sweethearts of Song," will perform their timeless hits at the Suncoast Showroom on June 6 and 7. For their work on television, they were awarded a star on the world famous Hollywood Walk of Fame. Their instant stardom has lasted 55 years; The Lennon Sisters are American Legends.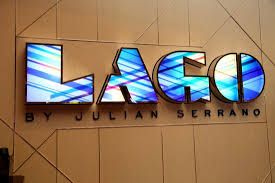 Before the turn of the millennium, Bellagio altered the landscape of Las Vegas dining when it built world-celebrated chef restaurants overlooking its iconic fountains. The tradition of delivering award-winning, lakeside epicurean experiences continues with LAGO by Julian Serrano - a contemporary, Milan-inspired Italian restaurant concept. Boasting a new outdoor patio with the most spectacular views of the world-famous fountains, LAGO's cutting-edge space is inspired by Italian Futurism - the sweeping artistic and cultural movement of early 20th century Italy. The dining room, designed by the award-winning Munge Leung, features large arched windows maximizing views of the scenic fountains to ensure every table is the best seat in the house.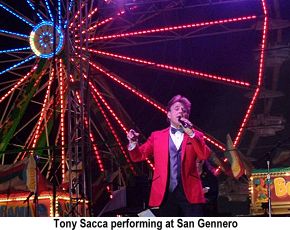 The 36th Annual San Gennaro Feast and Music Festival once again featured Entertainment Coordinator and Singer Tony Sacca, who hosted and featured some of Las Vegas' finest entertainers and live bands. Tony Sacca, also did his own show with The Saccettes nightly. The San Gennaro Feast featured more than 70 restaurant food booths, 60 amusements rides and midway games including a petting zoo and pony rides, arts and crafts booths, strolling Italian musicians and more. I will let my readers know when they will be back again.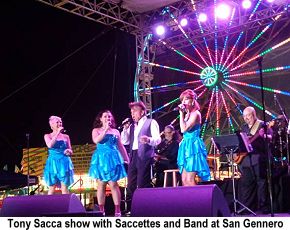 A Hula show featuring cultural Hawaiian dances of favorite places, names and beautiful areas of the island. The mission of the Na Hula organization is to keep the "Aloha Spirit" alive by perpetuating their heritage, culture and traditional beliefs. Na Hula will perform live in the Chrome Showroom at the Santa Fe Station Hotel & Casino on Sunday, June 14. Showtime is 4 p.m. The cover charge for the show is $15 (tax inclusive), cash at the door.
BARDOT Brasserie, the celebrated new Parisian concept from Chef Michael Mina at ARIA Resort & Casino, has unveiled Hors d'âge, a champagne-inspired French beer brewed exclusively for the restaurant. Developed in Esquelbecq, France, Hors d'âge is a Flemish Country Ale designed to complement Chef Mina's Parisian cuisine. The elegant blonde ale was produced using only the finest French ingredients, including barley, wheat, Strisselpalt and Aramis to give it a refined flavor. The brewing process was collaboration between Stillwater Artisanal in Baltimore, Brasserie Thieriez in France and ARIA's Mixologist Craig Schoettler.
The Sapphire Foundation for Prostate Cancer will host the 12th Annual Charity Poker and Golf Tournament in Las Vegas on Sunday, June 7th and Monday, June 8th. The Foundation is dedicated to advancing research, supporting patients and creating hope for the prostate cancer community. To find out more, visit www.SapphireProstateFoundation.org or call 702-556-2100.
Blue Man Group, the international entertainment phenomenon, is holding a national open call for talented performers to portray Blue Men in its Orlando, Las Vegas, Boston and Chicago productions. Open call auditions will be held in Las Vegas on Wednesday, May 27 from 10 a.m. to 4 p.m. at the Blue Man Group Theater inside Monte Carlo Resort and Casino.
Jon Jannotta, Las Vegas-based Architect will debut his artistic creations during a one night only public reception from 5:30 to 7:30 p.m. on Thursday, May 21 at the Art Encounter Gallery. For the past 35 years Jannotta has been designing commercial and residential projects in Las Vegas and several Western States. Jannotta's creative approach to design has earned him numerous design awards. Past clients include Andre Agassi and Bob Dylan.
CONTINUE ON TO...:

> Entertainment Tidbits Archives
>Las Vegas News "Heard Around Town"
>Las Vegas Leisure Guide<