In my last article I wrote about the upcoming Elvis Presley's Graceland. Now on Thursday, April 23rd the Grand Opening of its new, permanent exhibition, theater showroom and wedding chapel in Las Vegas at the Westgate will be celebrated with star-studded, red carpet events. "Graceland Presents ELVIS: The Exhibition - The Show - The Experience" will bring the authentic Elvis Presley back to Las Vegas for the first time in 40 years, at the same venue where Elvis performed over 600 record breaking, sold-out shows.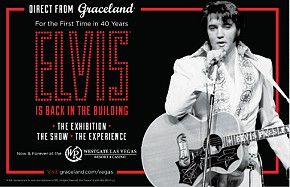 Graceland Presents ELVIS includes an expansive, new permanent exhibition featuring hundreds of artifacts never-before-displayed outside of Graceland, live entertainment shows in the new Elvis Presley Theater, and the new Elvis Presley's Graceland Wedding Chapel. The April 23rd opening events will take place on the 59th anniversary of Elvis' very first performance in Las Vegas in 1956.
And more exciting happenings at Westgate (formerly Las Vegas Hilton)
Suzanne Somers, one of America's most popular and beloved personalities, and for years a top-selling Las Vegas headliner, will be back onstage in a sophisticated sexy nightclub act at the Westgate scheduled to debut May 23.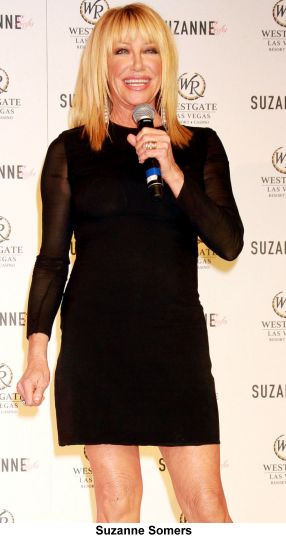 "Suzanne Sizzles" will entertain for a total of 28 weeks through May 2016 in the newly named cabaret venue, "SUZANNE'S" at the Westgate. During her years in Las Vegas in the 1980s, Somers was recognized as one of the best female entertainers by media and fans alike for her show, which she starred in at the Westgate when it was known as the Las Vegas Hilton. Accompanied by her band, the setting will be elegant and the environment intimate, with cocktail seating. The show will transport audiences back to the days of lush sound, glamour, and luxury. "Suzanne Sizzles" a 70-minute show, will be performed at 7 p.m. five days a week, dark Sundays and Mondays. On sale now, general admission tickets are $65.00 (plus taxes and fees); VIP and meet-and-greet tickets are also available. Tickets can be purchased by calling the Westgate Box Office at (800) 222-5361.
In addition, the Westgate will open the Suzanne Somers Spa, featuring all of Somers' SUZANNE Organics Cosmetics, organic skin care, and organic hair care products, and the Suzanne Somers Organic Spa Café, serving food based on recipes from Somers' series of bestselling cookbooks. Suzanne is a pioneering health and wellness advocate. She is a #1 New York Times bestselling author and has written a new book, TOX-SICK: From Toxic to Not Sick, an exposé on the immediate and long-term dangers of living in a world that has become increasingly toxic to our health. TOX-SICK will be published by Harmony Books this April.
---
Las Vegas' original dayclub, REHAB at Hard Rock Hotel & Casino, reveals its 2015 Grand Opening with a DJ set by Paris Hilton on Saturday, April 25 and performance by Flo Rida on Sunday, April 26. This season, REHAB will add Just the Tip Wednesdays, an industry day that grants locals and industry professionals free entry to the dayclub, and Backyard Pool Party Fridays, a country-themed bash featuring red cup drinking games and sounds of Top 40 hits, with light infusions of country, to its signature Saturday and Sunday events. Relax Mondays will return with its regularly-scheduled programming. Tickets to REHAB start at $30 for females and $50 for males. Prices are subject to change per event. The dayclub is open from 11 a.m. to 7 p.m. Guests must be 21 years of age or older with a valid form of identification to attend.
---
Red Dragon will host the Great American Foodie Fest, formerly known as Las Vegas Foodie Fest, from Thursday, April 30, through Sunday, May 3, outside the Rio. The event will be open from 4 p.m. to midnight Thursday through Friday, noon to midnight on Saturday and noon to 10 p.m. on Sunday. Great American Foodie Fest will feature more than 50 of the nation's top food trucks and food vendors, including fan-favorite, White Castle, along with a number of celebrity trucks from The Food Network, History Channel, Cooking Channel and Travel Channel. In addition to a wide variety of food and drink options, the festival will feature live DJs along with carnival rides, games, eating competitions and more.
Individual general admission to Great American Foodie Fest will start at $8 per day, or $13 for an unlimited weekend pass, if purchased in advance; and $10 per day, or $15 for an unlimited weekend pass, if purchased at the gate. Active military personnel and veterans, seniors 59 and older, and Clark County first responders will receive a discount of $2 off each ticket purchased at the gate with a valid ID. Individual food and drink items are priced per purchase. Parking will be available at no cost. Guests looking for an upgraded foodie experience may enjoy the new-and-improved Red Dragon VIP Tent, priced at $75 per person, per day if purchased in advance. The exclusive covered area will feature an expanded list of passed appetizers and desserts, a deluxe open bar, beer and wine tastings and chef demonstrations. Guests may also purchase passes to the Red Dragon VIP Tent at the gate for $85 per day. All payments made at the ticket gate must be cash only.
---
TEACHER APPRECIATION MONTH The Salted Lime at Aliante will honor teachers of the Las Vegas valley with a special happy hour on the last Friday of every month including during Teacher Appreciation Month from 4 to 7 p.m. on Friday, May 29. The $10 all-you-can-drink deal will include well cocktails, house margaritas, 16-ounce drafts and unlimited chips and salsa with a valid school ID. The special promotion will begin on Friday, April 24. Clark County School District (CCSD) teachers will also be privy to a Teacher's Getaway package at Aliante, which includes one night in a deluxe room, $25 pool credit, and no resort fee for a total of $55 for Sunday through Thursday nights and $75 on weekend nights. Reservations may be made online at www.aliantegaming.com using the code "TEACH15." The boutique re:lax spa will also offer discounts of 10 percent off nail services, 20 percent off retail, and 30 percent off massage and facial services for CCSD employees when mentioning "teacher's offer."
MILITARY APPRECIATION MONTH
Aliante will honor Military Appreciation Month in May by offering a 20 percent discount for all active and retired military personnel at Bistro 57 with a valid ID. The restaurant and wine bar was named after the 57th Wing at Nellis Air Force Base.
---
Whist Stove and Spirits, located at The District at Green Valley Ranch, has introduced locally grown ingredients with the "Market Made" dinner series, from 5 to 9 p.m. every Thursday through May 28. Whist Stove and Spirits breathes fresh air into the Las Vegas Valley with fragrant gardens, colorful design and a modern American menu. The 3,000-square-foot restaurant, bar, and patio is located at 2235 Village Walk Drive Henderson. The organic farm-to-table menu will feature weekly hand-picked ingredients from the Farmer's Market within The District. Previous selections have included: smoked salmon salad with beet greens and seared grouper with popcorn shoots. Weekly menus for the evening may be found on Facebook at www.facebook.com/whiststove. For reservations, call (702) 307-2694.
---
The Las Vegas Philharmonic will perform its fifth and final Masterworks concert of the 2014-15 season led by Music Director Donato Cabrera and featuring Van Cliburn silver medalist Joyce Yang Saturday, April 25th at 7:30 p.m. in Reynolds Hall at The Smith Center. Pre-concert conversation with Donato Cabrera at 6:45 p.m. in Reynolds Hall.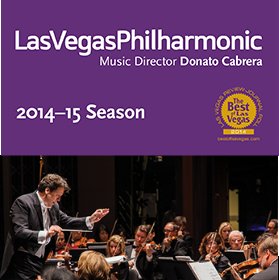 Las Vegas Philharmonic Music Director Donato Cabrera completes his first Masterworks Series with a program featuring composers over a one hundred-year span including the stunning keyboard showcase of Rachmaninoff's Rhapsody on a Theme of Paganini to be performed by exciting young pianist Joyce Yang. Iconic American composer John Adams' The Chairman Dances, a "foxtrot for orchestra,"opens the program and closes with Tchaikovsky's Fifth Symphony.
---
Urban Turban Bombay Kitchen & Tapas Bar, located at 3900 Paradise Road near the Hard Rock Hotel & Casino, has introduced a modern Indian lunch buffet, offered from 11 a.m. to 3 p.m. Monday through Friday.
The "Turbanator" is Urban Turban's modern take on a traditional Indian buffet, with signature selections offered in a quick and tasty format. Priced at $11.95 per person, buffet lunch items include appetizers, vegetarian selections, curries and desserts, with menu items updated daily.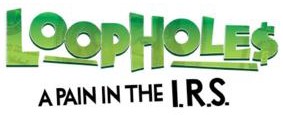 The World Premiere of "LOOPHOLES: A PAIN IN THE I.R.S." on April 15 (tax day) is the first musical comedy parody about the I.R.S. Based on a true story LOOPHOLES: A Pain In The I.R.S is the ultimate David and Goliath story of a man who, despite having his entire net worth threatened, uncovered loopholes and won his 15 year ordeal with the I.R.S. He not only won, but made the IRS reimburse his legal fees. With a flair for lyric writing, an active imagination, a positive attitude, and a desire to create laughter, he turned the experience into the musical comedy LOOPHOLES: A PAIN IN THE I.R.S. You now can enjoy this show until May 17 at the Hudson Theatre in Hollywood, California. For more information: www.loopholesthemusical.com Tickets: 323 960 7735.
TOP OF NEXT COLUMN
Debby Boone, recording artist, songwriter and three-time Grammy Award winner will perform her Billboard chart-toppers at the Suncoast Showroom May 16 and 17. In 1977, Boone's career reached instant stardom when her song, "You Light Up My Life" became one of the most popular songs in history and topped the Billboard chart at #1 for 10 consecutive weeks. Following the success of "You Light Up My Life," Debby Boone displayed her versatility as an artist and crossed over to county music. In June 2013, Boone released her 13th album, "Swing This," which combines songs and experiences from the golden era of Las Vegas during the 60's when her father, Pat Boone, performed at Sands and Sahara hotels. Debby Boone sings of the galvanizing experiences that exhilarated the 60's and inspired her to become a performer.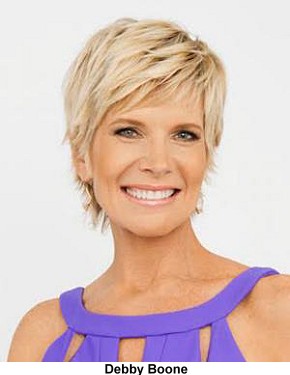 Opportunity Village (OV) Las Vegas' favorite charity, is celebrating its 60th year! The not-for-profit, helping those with intellectual disabilities, will blow out its birthday candles with a Blowout Birthday Bash, a special three-day celebration with numerous activities that are open to the public: Magical Forest, Beer Garden, Hot Air Balloon Rides, Arts & Craft Show and many more. Wizard Of OV at The Magical Forest, Arts & Craft Show and Beer Garden Friday and Saturday, May 15 &16 5:30 - 10:00 p.m. Sunday, May 17 5:30 - 9:00 p.m. Hot Air Balloon Rides Saturday, May 16 7:00 - 9:00 p.m.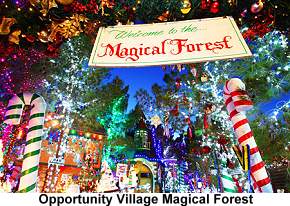 The Magical Forest will transform into a Wizard of Oz-inspired wonderland with several attractions, children's games and live entertainment. Guests can hop aboard the Forest Express Train, enjoy Cheyenne's Enchanted Carousel, play a round of Rod's Mini Golf, and jump inside the Dragon Castle Bounce House. Throughout the weekend guests are welcome to savor in the scrumptious OV birthday cake and ice cream. In addition, a special cake display of Wizard of Oz-themed cakes created by local bakeries will be featured in the OV lobby. The Opportunity Village – Oakey Campus is located at 6300 West Oakey Blvd.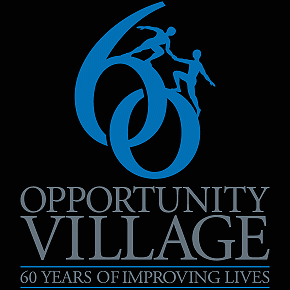 House of Blues inside Mandalay Bay will feature a Kids Eat Free program throughout April until Wednesday, May 27. Each week, Monday - Wednesday, from 7 a.m. until 4 p.m. kids under the age of 12 eat free with the purchase of an adult entrée. Each kid can eat for free with a menu item of their choice from Crossroad's Kids Menu with each adult entrée purchase (up to four free kid's meals with four entrée purchases). Kids Menu items include Pasta with Housemade Marinara, Mac & Cheese, Mini Cheeseburgers, Chicken Tenders and more.
---
All Sammy's Woodfired Pizza & Grill locations throughout the Las Vegas Valley, will celebrate Mother's Day by offering a complimentary dessert for mothers exclusively on Sunday, May 10. Moms of all ages may choose one free dessert to enjoy with purchase. Sammy's signature desserts include: the Messy Sundae®, a sweet combination of vanilla ice cream, chocolate and caramel sauces, walnuts and topped with a cherry; warm crispy mini donuts served with raspberry and chocolate sauces; a salted caramel pudding; and the yummy honey cheese pizza made with mild sheep's milk cheese, organic oregano and orange blossom honey. The special will be available during lunch or dinner hours.
---
I recently had the opportunity to see a one-night only production to benefit local charities called "BRAVE." Of the countless singers, Broadway stars, comedians, musicians and actors that have graced the stage at The Smith Center for the Performing Arts, there has never been a local visionary to grace this stage sharing stories of inspiration and dreams. Charles S. Ressler stepped out of his comfort zone and onto the stage with "BRAVE" a musical journey of one child who, against all odds, has led an extraordinary life. Written by and starring Charles Ressler, "BRAVE" featured a variety of songs to inspire, a 30-piece live orchestra to dazzle, and most importantly the message of how to achieve personal triumph despite the odds, to warm the heart, encourage dreams, motivate the imagination and influence the community for a better Las Vegas. Proceeds benefit Opportunity Village, I Have a Dream Foundation and Las Vegas Philharmonic.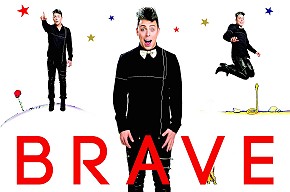 Sapphire Pool & Day Club, voted "Best Day Club in Las Vegas" two years in a row, opens on May 1st. Mingle with Dennis Rodman, Adult Stars Teagen Presley, Tasha Reign and HBO's Katie Morgan as they host opening weekend events. Just slightly more "tame" than Hugh Hefner's Grotto with hundreds of beautiful women partying and sunbathing. Sapphire Pool & Day Club is a multi-level, state-of-the-art pool utopia that can comfortably accommodate over 800 sun-worshiping party goers. The pool will be open from noon to 6 p.m. Fridays, Saturdays and Sundays during pool season and, in addition to being a poolside party oasis, will host entertainment and concerts. Sapphire Pool and Day Club is also frequented by the who's who of reality TV, sports, and the adult film industry. And, because the location is much more intimate than other pools in Vegas, guests actually have the chance to mingle, take photos, and party with their favorite celebrities.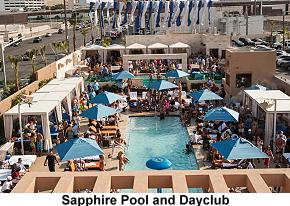 Sin City Opera (SCO) finishes their fifth season with the beloved fairy tale, Hansel & Gretel by Engelbert Humperdinck, at the Winchester Cultural Center May 15th – 24th. The wonderfully poignant Hansel & Gretel allows SCO to partner with Nevada Partnership for Homeless Youth (NPHY) and their newly expanded Drop-In Center for homeless youth. This family friendly, English version will be a great first introduction to opera, while still appealing to a more seasoned opera fan through the deeper characterizations and emotional content than is typically expected in the original setting.
Sin City Opera is dedicated to being proactive in our community and supporting other important community issues and programs. By partnering with NPHY on Hansel & Gretel, SCO is hoping to create a platform to engage the community in further discussions and support for this important community issue. Sin City Opera will be soliciting donations from our sponsors and audience for the new Music & Art Room at the NPHY Drop-In Center as well as supporting a "Plastic Food Drive" for the donation of restaurant, fast food and convenience store gift cards: these gift cards ensure that homeless youth can get a hot meal, regardless of their living situation or access to a kitchen.
---
SAMMY'S RESTAURANT & BAR will toast MOTHER'S DAY with a BUBBLY by offering a complimentary mimosa for mom and live music from local musicians, the Lisa Smith Jazz Duo, during brunch from 11 a.m. to 2 p.m. on Sunday, May 10. Sammy's Restaurant & Bar opened in fall 2013 as the latest concept by renowned restaurateur, Sami Ladeki. Located at 1501 N Green Valley Parkway in Henderson, Nev., Sammy's offers a full selection of entrées, pastas, salads, tapas, soups, sandwiches and desserts along with the signature 'woodfired' pizzas made famous by Sammy's Woodfired Pizza. In addition, Sammy's features a full bar with signature cocktails, beer and wine along with a 24-hour gaming tavern.
---
Mandalay Bay and Ninkasi Brewing Company will host a once-in-a-lifetime event, the Ninkasi Space Oddity Ball: Ground Control Imperial Stout Release Party, Friday, May 1 at 8 p.m. at Eyecandy Sound Lounge. In honor of International Space Day, Director of Food & Beverage and Nevada's First Female Cicerone Sarah Johnson, along with Ninkasi Brewing CEO Nikos Ridge will guide guests through the beer tasting, discussing the specific components of the beer and how it was created from fermented ale yeast sent to space. The event will be highlighted by lively entertainment and giveaways. The Ground Control Imperial Stout will be officially released and tasted by Las Vegas for the first time at the May 1 event. The beer was brewed at Ninkasi's Oregon lab facilities with ale yeast from space; star anise (a small, star-shaped fruit) and cocoa nibs; and finished with Oregon hazelnuts. To honor this gravity-defying brew, every guest will receive a 22 oz. commemorative bottle packaged and designed by acclaimed artist and illustrator Neal Williams. Other beer tastings available throughout the evening.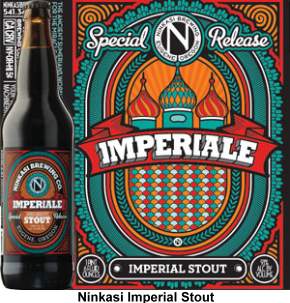 Entertainment at this event will be provided by two California music groups, Vokab Kompany of San Diego and Haunted Summer of Los Angeles. Attendees are encouraged, but not required, to wear space-themed apparel in honor of the holiday. Tickets for this event are priced at $50 per person.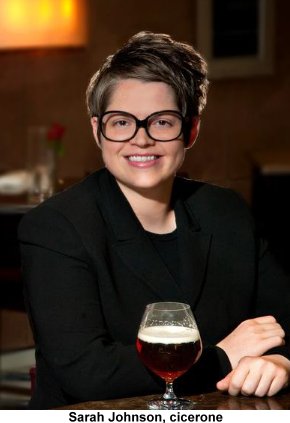 The Laugh Factory just celebrated its third anniversary at The New Tropicana The Laugh Factory opened its doors at Tropicana on April 9, 2012, with co-headliners Ron Pearson from "The Tonight Show" and Ahmed Ahmed of "Sullivan & Sons." Since its opening, Laugh Factory has quickly become one of the hottest comedy clubs on the Las Vegas Strip. Since its opening, Laugh Factory has had some famous names grace its stage. Some of these famous faces include George Wallace, Louie Anderson, Paul Rodriguez, Ron White, Frank Caliendo, Hannibal Buress, Russell Peters, Pauly Shore, Sammy Shore and Rob Schneider, to name a few. Check it out!
CONTINUE ON TO...:

> Entertainment Tidbits Archives
>Las Vegas News "Heard Around Town"
>Las Vegas Leisure Guide<