Michael Grimm "America's Got Talent" season-five winner becomes the first weekly resident headliner at Ovation inside GREEN VALLEY RANCH RESORT beginning Saturday, April 21. Following a successful tour and the release of his Eponymous debut album to critical acclaim, the fedora-wearing star will sing his hits during special performances every Saturday at 8 p.m. (11 p.m. on May 12)

With his soulful voice, Mississippi-bred Michael Grimm charmed millions of viewers as a contestant on season five "America's Got Talent," parlaying his substantial singer-songwriter appeal into a first-place finish and million-dollar prize. Grimm began performing at the age of 12 and moved to Las Vegas at 21 to perform as lead guitarist in the "Legends in Concert" show.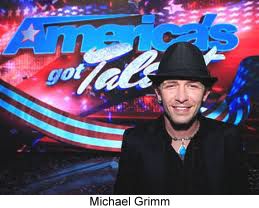 All performances begin at 8 p.m. and there is a $5 cover at the door. Guests must be 21 years or older.
---
I was at a pre-opening of The NATIONAL ATOMIC TESTING MUSEUM - AREA 51: Myth or Reality. This is the first ever exhibit on Area 51 developed with the help of the very people that worked in the most secret place in America. This exhibit explores the real truth, the real programs and addresses the secrecy that surrounds the base at Groom Lake. Spy planes, like the U2 and A-12, were routinely tested at this abandoned bombing range 80 miles north of Las Vegas during the 1950s and 60s. Models of these and other stealth aircraft are now on display at the museum.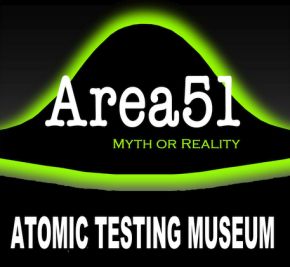 The exhibit also scrutinizes ongoing speculation that the military was testing captured alien spacecraft at Area 51 and examining the remains of extraterrestrials that had reportedly crashed outside of Roswell N.M, in 1947. Other alleged UFO crashes are displayed. The National Atomic Testing Museum is associated with the Smithsonian Institution. Very interesting -- a must see.
---
SILVERTON Casino/Hotel presents the 11th Annual Pure Aloha Festival running all weekend from April 19 to 22 outside at the SILVERTON's parking lot. The two-fold event features a Hawaiian festival and comedy/concert series.
Pure Aloha features more than 100 island craft and merchandise booths, authentic food vendors and amusement rides. While guests shop and dine on ono (delicious) food, they will be entertained by local halau performances and bands. General Admission tickets for the festival are $7 and can be purchased at the event gate. Discounted rates for Seniors (Age 55+); Military with ID and children (ages 5 to 10) get in for $5.
---
"The Best Little Whorehouse in Texas" now playing at the PLAZA is based on the true story of the legendary Texas brothel known as the Chicken Ranch, "The Best Little Whorehouse in Texas" chronicles how the town's sheriff and regular patron of the brothel, fights to keep the historical whorehouse open as a crusading do-gooder television commentator seeks to close its doors. The full production show at the PLAZA takes audience members on a trip through history while watching some of the sexiest girls in Las Vegas sing, dance and act.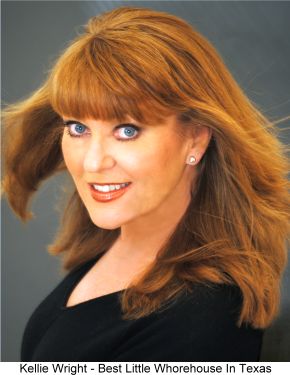 The show features two veteran actresses in the lead roles. Jacquelyn Holland-Wright and Kellie Wright share the acting responsibilities for Miss Mona Stangley, the lead character who runs the brothel in "The Best Little Whorehouse in Texas." Holland-Wright is best known for her leading role as Donna Sheridan (the mom) in the Las Vegas production of the Broadway musical "Mamma Mia" since 2005 along with a long list of other credits. Kellie Wright has also enjoyed a career in entertainment that has spanned the globe from Australia and Japan to the U.S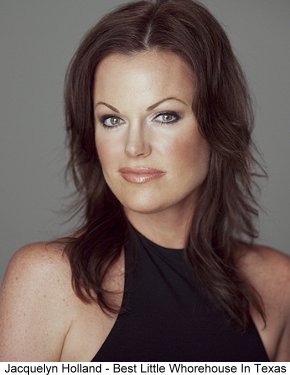 ---
Have you ever been to the Shakespeare Festival in Utah? I had met David Ivers and Brian Vaughn, co-artistic directors and Executive Director Scott Phillips and found out some wonderful things about the Shakespeare Festival.

I was able to see some of their productions and exquisite costuming. The festival has interactive behind-the-scene tours and discussions with the creative and technical staff. In their Randall L. Jones Theater every production includes a monkey of some kind as a prop? There will be eight productions at the Theater this season starting in June, some Shakespearean, some not. "Les Miserables" will extend from the end of June to mid-October, The season continues with "To Kill A Mockingbird" "Titus Andronicus," "Hamlet." "Mary Stuart" "The Merry Wives of Windsor" "Scapin" and "Stones in His Pockets." The Shakespeare Festival has another advantage as Las Vegan's can also enjoy a nice ride up to Utah while escaping the summer heat here in Las Vegas. On April 23 the Utah Shakespeare Festival is celebrating William Shakespeare's birthday with cake and the final performance of the Shakespeare-in-the-Schools touring production, A Midsummer Night's Dream. The festivities begin at 7:30 p.m. in the Randall L. Jones Theatre. Tickets are $5 for general admission and can be purchased online at bard.org or by calling 1-800-PLAYTIX.
---
THE COLOR PURPLE,the first fully staged production at the SMITH CENTER for the PERFORMING ARTS was beautifully presented with the great talents of cast, direction, costume and stage designs. The Color Purple is a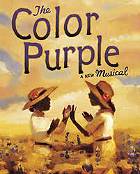 soul-stirring musical based on the classic Pulitzer Prize-winning novel by Alice Walker and the moving film by Steven Spielberg. The storyline is an odyssey of survival and triumph, an inspiring story of a woman named Celie, who finds her unique place in the world. Nominated for eleven Tony Awards, The Color Purple is a landmark theatrical event, a celebration of love and THE SMITH CENTER put together a stirring full staged production.
With a wonderful Grammy®-nominated score featuring jazz, gospel and blues, the full production along with an intermission reminded me more of a Broadway production and is quite different than the Broadway productions that have been on the Las Vegas Strip. Although those have been somewhat successful, they have taken out some of the original score to bring their productions down to 90 minutes with no intermission. Although my critique is extremely positive, at the opening night I attended I found the sound somewhat echoing that made it difficult to clearly interpret the words spoken or sung, especially with the lower range male voices. I spoke to a few people in the audience and they expressed the same difficulty. I had experienced this in the other two productions I had attended and seated in different areas. With the Smith Center being so new, this and other problems that usually come up with new venues will probably be fixed. However, kudos to the new SMITH CENTER with this production, and the superb programs that are being planned.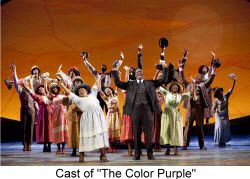 ---
The legendary Carlos Santana will begin a two-year run of unique performances An Intimate Evening with Santana: Greatest Hits Live – Yesterday, Today & Tomorrow in the uniquely reconfigured HOUSE OF BLUES at MANDALAY BAY beginning May 2 with showtimes at 8 p.m. This will be a special series of headlining shows by one of the greatest guitarists in rock history who will perform in an interactive intimate venue, allowing fans to rock with him throughout each performance. Fans within a few feet of the music legend can select from several intimate locations within the venue, from a limited number of exclusive VIP packages including meet and greets, limited edition photos, specialty dining / beverage packages and stage-side specialty dining.
For 40 years and as many albums later, Santana has sold more than 90 million records and reached more than 100 million fans at concerts worldwide. To date, Santana has won 10 GRAMMY Awards, including a record-tying 9 for a single project for 1999's Supernatural (including Album of the Year and Record of the Year for "Smooth"). In 1998, the group was ushered into the Rock and Roll Hall of Fame.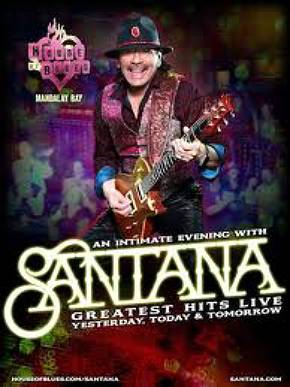 Tickets for An Intimate Evening with Santana: Greatest Hits Live – Yesterday, Today & Tomorrow start at $89, plus applicable fees. A portion of all tickets sold will be donated to The Milagro Foundation. Milagro ("Miracle") is a charitable foundation supporting underrepresented and vulnerable children and youth in the areas of arts, education and health. The Milagro Foundation was created in 1998 by Carlos Santana and his family to benefit children worldwide.
Another contribution will be made to The International House of Blues Foundation (www.ihobf.org) which is dedicated to supporting youth music and arts programs, creating performance and exhibition opportunities for young and emerging artists and providing educational programs and resources that draw upon the arts to teach youth about history, culture and social change.
---
X Burlesque celebrates 10 years as the city's hottest topless revue on Thursday, April 19 at FLAMINGO LAS VEGAS. In celebration of the show's 10th anniversary, several new dance numbers have been added to the show, including a country tribute named "Down Home Cookin'" to music by Justin Moore, Jason Aldean and Travis Tritt, "Champagne Wishes," a classic striptease performed inside a traditional burlesque champagne glass to Michael Buble's "Fever," "Sexy Silk" by Jessica Cornish and "Mirror, Mirror," a tribute to famous burlesque dancer Sally Rand, performed to Aerosmith's "Dream On."
For 75 minutes, the burlesque beauties bare their assets all while teasing, seducing and playfully interacting with the audience. Created and produced by husband and wife team, Matt and Angela Stabile, X Burlesque is performed nightly at 10 p.m. inside the X Showroom at Flamingo Las Vegas. Tickets range in price from $44.95 to $55.95
---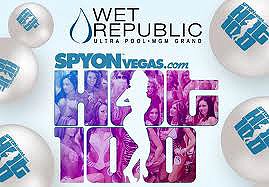 SpyOnVegas.com's hottest annual contest "Hot 100" returns for another round at WET REPUBLIC at MGM. The competition kicks off at the pool party destination Friday, April 27, and will continue to rock the hot spot every Friday from 1 p.m. to 5 p.m. through the finals, scheduled for Friday, Aug. 10. SpyOnVegas.com is catapulting the weekly battle to the next level, offering cash prizes at each event.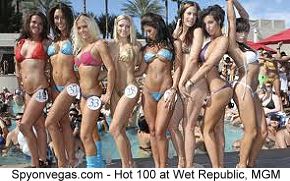 SpyOnVegas.com will search through the swarms of gorgeous women vying for a spot in the fifth annual "Hot 100" contest and crown the leaders of the pack with a sizzling, 14-week competition between the nation's finest females. With cash prizes totaling $100,000, the 2012 "Hot 100" contest promises to be a fierce battle of the beauties. Women interested in participating in the "Hot 100" competition at WET REPUBLIC can register online at http://www.SpyOnVegas.com/hot100 through Friday, June 29. The contestant who receives the most ballots over the 14-week voting period will be crowned the "hottest female in Las Vegas" at the series' finale.
TOP OF NEXT COLUMN
NEVADA BALLET THEATRE (NBT) will celebrate its 40 years in Las Vegas and commemorate its debut on the Reynolds Hall stage. with an impressive lineup of artists who will join the company for this special performance. This will be happening on May 5 at 7 pm at The Smith Center for the Performing Arts. Ticket prices are $43, $68, $98 and $128 (plus fees) as well as $503, which includes a special gala reception with the artists following the performance. Tickets can be ordered by calling The Smith Center Box Office at (702) 749-2000 or by visiting www.nevadaballet.org.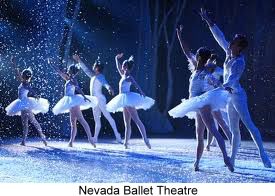 This debut evening of dance will open with George Balanchine's classic Serenade, performed by NBT. Premiering in 1934, it is the first ballet Balanchine created in America. and is set to Tchaikovsky's stunning score of "Serenade for Strings" performed by the Las Vegas Philharmonic.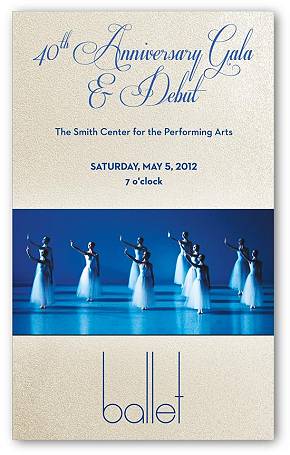 Internationally acclaimed guest artists including Principal Dancers Carla Körbes and Seth Orza will take the stage to perform White Swan Pas de deux from the quintessential classic, Swan Lake. American Ballet Theatre (ABT) Principal Dancer Herman Cornejo will further complement the program and will perform a solo and a pas de deux.
The evening culminates with

Caesars Palace headliner, the incomparable Matt Goss. Goss and his band will perform live on stage while NBT executes original choreography by Artistic Director James Canfield who embraces the blending of ballet and pop culture,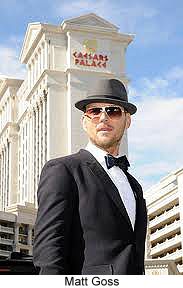 Under the artistic direction of James Canfield, Nevada Ballet Theatre is the largest professional ballet company and dance Academy in the state. Nevada Ballet Theatre is the resident ballet company of The Smith Center for the Performing Arts.
---
Clint Holmes. acclaimed singer-songwriter and a favorite of Las Vegas audiences, will be the guest speaker at the Nevada Arts Advocates (NAA) Awareness Luncheon, on Monday, April 30 at the GOLD COAST HOTEL. His topic will be "Life is a Cabaret." Nevada Arts Advocates is pleased to recognize Holmes, who has generously contributed his time and talent as an active participant in the community life of Las Vegas and a proponent of the local arts.
Clint Holmes will have just returned to Las Vegas, after a 3-week appearance at the famed Carlyle Café in New York City to resume his position as resident artist at The Smith Center's 256-seat Cabaret Jazz venue. The Clark High School String Quartet performing under the direction of Director, Dr. Charles Cushinery, will also be featured at the luncheon.
The Nevada Arts Advocates is celebrating its 35th year, The organization was established to promote cultural arts as a fundamental part of the quality of life in Nevada. The public is invited to attend the NAA luncheon. The cost is $30 per person paid before April 25, and $35.00 after that. Doors open at 11:30 a.m., and the program will begin at 12:00 p.m. For reservations, contact Nevada Arts Advocates at 702-362-8885 or nvartsadvocates@earthlink.net.
---
The new Country Superstars at the Golden Nugget is a fast-paced, concert-style production that boasts a live five-piece band with amazing artists bringing country music history alive. Cody Collins, former lead singer of Lonestar, performing as himself, is now its headliner. Cody Collins captures the hearts of the ladies in the audience with his charm and vocals as he features a combination of original songs along with Lonestar hits including: "Walking in Memphis," "Front Porch Looking In" and "What About Now." Country Superstars pays tribute to some of country music's biggest stars such as: Reba McEntire, Keith Urban, Willie Nelson, George Strait, Brooks & Dunn, Big & Rich, and Wynonna. You won't believe your eyes and ears that these tribute performers are not the real artists.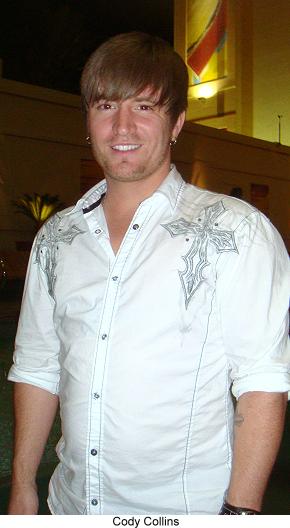 Country Superstars features a rotating cast of up and coming country music artists performing original songs and spectacular tribute artists showcasing all the hits. Showtimes are Tuesday through Thursday at 9:30 p.m. and Friday and Saturday at 5:30 p.m. Tickets begin at $25.00 plus taxes and fees. Dinner & Show packages at $34.99 include admission to the show plus one admission to the Golden Nugget Buffet. For tickets call 1-866-946-5336 or www.countrysuperstars.com.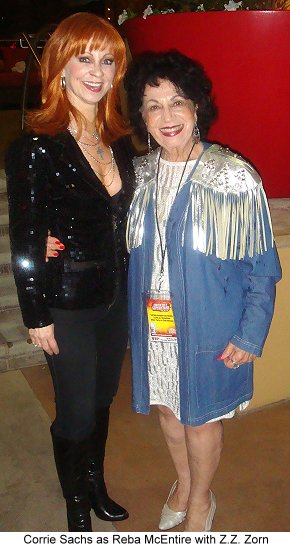 ---
"Celebrities" starring Houston MacPherson, singing comic impersonator is now appearing at The Wolf Theater in the Clarion Hotel at 4 p.m. Tuesday through Saturday. Houston MacPherson is an entertainer who packs over 50 celebrities into his multi-faceted and well executed comedy and family show.
Houston MacPherson's extraordinary talent masters the powerful voices of your favorite ACTORS, COMEDIANS. PRESIDENTS, TV PERSONALITIES, SINGERS and many more. The show is brilliantly paced, hilarious and truly an exciting experience. Call: 702-990-1524
---
Happy 90th Birthday to the incomparable Marty Allen. At a celebration and performance show at the Louie Anderson Theatre at PALACE STATION Marty Allen was presented the Key to the City by former Las Vegas Mayor Oscar Goodman wearing a Marty Allen type wig) and Mayor Carolyn Goodman. Hosting the event and giving praise to Marty was the affable showman Louie Anderson (who also celebrated his birthday on this day) and Penn Gillette (Penn and Teller).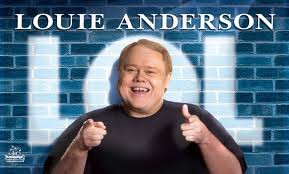 Marty and his wife of 28 years Karon Kate Blackwell gave a rousing performance to the packed house audience. (Especially her rendition of a Beatles melody) Marty Allen not only pranced around the stage telling his great well-honed jokes, so well timed, he also tap danced. Allen and Karon Kate Blackwell, perform together across the country, on cruise ships and often in their hometown of Las Vegas. They will be appearing again at the PALACE STATION on April 21 and 22 at 4 p.m. Tickets begin at $49. Locals and Station Casinos hotel guests receive a $15 discount. Not bad for a 90 year old. Keep it up Marty; you are an inspiration to all.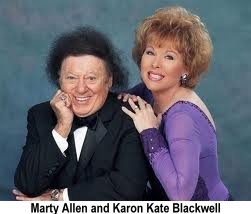 ---
Palms Pool & Bungalows the ultimate outdoor playground with Hot girls, Cold drinks, Three Pools, a climate-controlled gaming area, four bars and two dramatic waterfalls kicks off May 5. Featuring live concerts and world-renowned deejays Palms Pool & Bungalows provides both locals and out-of-towners an unparalleled poolside destination. Recurring parties include Ditch Fridays
---
CommeÇa at THE COSMOPOLITAN will host a Joseph Phelps Wine Dinner on Thursday May 3, with special guest of honor, William Phelps, son of famed vineyard and winery owner, Joseph Phelps. The extravagant, four-course dinner will include a pairing of seven revered wine selections. Three of the wines featured will be vintages of Insignia - the Joseph Phelps Vineyard's award-winning flagship wine, which is recognized as one of the worlds greatest.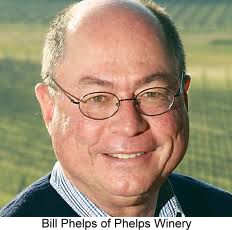 The event begins at 6 p.m. with a meet-and-greet with the man who develops and implements long-term strategic plans for the Joseph Phelps Vineyard's operations, William Phelps, accompanied with a tasting of canapés and paired with a glass of 2010 Joseph Phelps Sauvignon Blanc.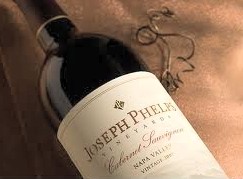 At the conclusion of the feast, guests will have the opportunity to purchase any of the vintages that were showcased at the dinner. Bottles of wine sold will be autographed by William Phelps. The all-inclusive dinner will be priced at $195 per person. Seating will be limited and reservations to attend will be required for the night to remember. Call Comme Ça at 702-698-7910.
---
International music sensation, Ray J, makes a special guest appearance and hosts a mesmerizing evening at Gallery Nightclub inside PLANET HOLLYWOOD on Friday, Apr. 27. The singer, songwriter and record producer Ray J, best known for his hit, "Sexy Can I," and VH1 reality television show For the Love of Ray J, will entertain guests throughout the night at the city's hottest celebrity playground. Gallery Nightclub is a place where all the deepest fantasies can be explored from 10 p.m. until 4 a.m. Wednesday, Thursday, Friday, Saturday and Sunday.
---
Sapphire Foundation for Prostate Cancer will host the 9th Annual Charity Poker and Golf Tournament May 6th and 7th. The Foundation is dedicated to advancing research, supporting patients and creating hope for the prostate cancer community.
If you want to play golf, donate to a very good cause and party with the most beautiful entertainers in the world all at the same time, the Sapphire Foundation for Prostate Cancer Poker and Golf Tournament May 6th and 7th is the way for you to do all three.
Sapphire's Managing Partner, Peter Feinstein says he felt lucky to survive prostate cancer and wanted to give back. Feinstein's prostate cancer was caught early and he spent most part of a year undergoing treatment and recovering. After that he had time to reflect and decided that he'd like to help educate the public about prostate cancer. He began contacting prostate cancer foundations immediately, but he was rejected at every turn because of the link to a Gentlemen's Club. And so, with all the rejections, Sapphire's owners started their own charity,
The Sapphire Foundation for Prostate Cancer. This is the 9th year for this event which has helped raise over a million dollars since the inception of the foundation.
The tournament spots fill up quickly, so to participate or for more detailed information about the tournaments, the charity, the registration process, the sponsors and sponsorship opportunities www.SapphireProstateFoundation.org or call 702 556-2100.
1-800-Registry, a leader in wedding planning, honeymoon travel and non-traditional registry services, announces its arrival in Las Vegas, The Marriage Capital of the World. 1-800-Registry will now recommend and guarantee its Bride-Certified™ Wedding Vendors in Las Vegas. A first in the bridal industry, the Company's money-back Wedding Assurance™ Guarantee* gives couples unparalleled peace of mind that the Las Vegas Bride-Certified Wedding Vendors they hire are reputable professionals who are highly recommended, reliable and guaranteed.
So sad to report that a shining Star has gone out in Las Vegas. Michaelina Bellamy whose voice, beauty and personality stirred and enveloped Las Vegas for many years has passed away. She was one of a kind and will be greatly missed by all.
CONTINUE ON TO...:
> Entertainment Tidbits Archives
>Las Vegas News "Heard Around Town"
>Las Vegas Leisure Guide<