It's "tee time" at KISS® by Monster Mini Golf®, a unique rock 'n roll-themed amusement attraction based around the legendary band KISS. KISS® By Monster Mini Golf® is the first of its kind that includes an indoor glow-in-the-dark custom-designed, rockin' 18-hole miniature golf course, a state-of-the-art arcade, the largest KISS® gift shop in the world, A KISS® Gallery, "Hotter Than Hell" Wedding Chapel, a private VIP Room, FANtastic KISS® themed event rooms and the "Rock 'n Roll All Nite" Café.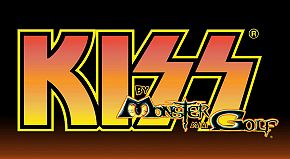 What a great opening they had on Thursday, March 15 with co- founding members Paul Stanley and Gene Simmons, as well as band members Tommy Thayer and Eric Singer in attendance. As part of the celebration, Paul Stanley and Gene Simmons slashed through the ceremonial ribbon with their guitars and walked the "Black Carpet" with other notable guests. Gene Simmons said "This venue is perfect for Las Vegas. Where else can you go play a round of KISS® By Monster Mini Golf® and then renew your wedding vows in an official KISS "Hotter Than Hell" Wedding chapel, only in Vegas."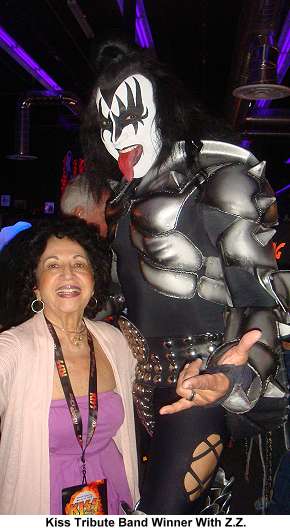 KISS, the legendary American rock band was founded in 1972. Four decades later KISS remains one of the most influential bands in the history of Rock and Roll. In 2009, KISS was nominated for induction into the Rock & Roll Hall of Fame and is currently recording their 2012 Album "Monster".
The new attraction is selling tickets for $11.95. All Las Vegas locals, military, and students will receive golfing rates at $9.95 per person with appropriate identification. Hours of operation are 10 – 2 a.m. daily. KISS® By Monster Mini Golf® is located at 4503 Paradise Rd. Las Vegas, NV 89169 in the Shoppes at Harmon Square across from the HARD ROCK CASINO.
Downtown Las Vegas is really becoming alive with the opening of THE SMITH CENTER FOR THE PERFORMING ARTS, THE MOB MUSEUM and the recently renovated PLAZA HOTEL/CASINO.
The new PLAZA's entertainment has come alive. The Swinger's Club has entertainment including well-known comic Goochy Guy. The revamped PLAZA showroom retained its classic retro Vegas look and has a new show "AVANT GARDE."
"AVANT GARDE" has an array of entertainers in a unique show with a collection of "music, mirth, magic and mayhem. The show's name reflects its modern and innovative collection of creative acts. While the show is extreme, it is also family friendly, and with the dialogue to minimum, it is perfect for international visitors. "Avant Garde" was created specifically for Las Vegas, and is directed by Juliana Chen, who can also be seen performing in the show. Chen is a master magician and is the only woman to win the World Championship of Magic in the last 50 years. Alongside Chen is producer Jon Fondy, who has produced more than 600 television shows and more than 400 live shows.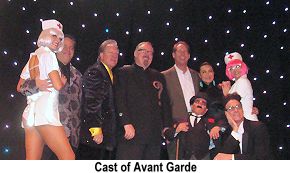 "Avant Garde" brings together award-winning acts in one entertainment experience. From a hip-hop violinist, thrilling special effects, to world champion magicians, "Avant Garde" cast members hail from around the world, including China, Belgium, Spain, France, and the United States. The rotating stars of "Avant Garde" include:
Juliana Chen (China), world champion magician and juggler (very exotic magician)
Ed Alanzo (U.S.), "The Misfit of Magic" and performer in Britney Spears' "Circus" tour
Michael Finney (U.S.), comedian/emcee
Rudy Colby (U.S.), "The Labman," a comedic magician
Aaron Crow (Belgium), suspenseful stunt artistry (amazing performer)
Jerome Murat (France), "The Living Statue," a pantomime artist
Kevin James (U.S.), comedic illusionist (originated snow flakes illusion)
Lindsey Stirling (U.S.), hip-hop violinist
Sonny Fontana (Venezuela), hand shadow creations.
Showtime: 7 p.m. dark Friday. Tickets: $35.70.
Also, opening in the PLAZA's showroom on March 31 at 5 p.m. is one of the sexiest production shows in Las Vegas, "The Best Little Whorehouse in Texas.
This full production show will take audience members on a trip through history while watching some of the sexiest girls in Las Vegas sing, dance and act.
Showtime: 5 p.m. Ticket prices start at $59.95
Las Vegas was ablaze with celebrities and VIP's at the opening Night at the SMITH CENTER for the PERFORMING ARTS. This was an invitational one night only event spanning the entertainment spectrum, produced and directed by George Stevens, Jr., and Michael Stevens, producers of the Kennedy Center Honors. The performance was taped for a national television broadcast at a later date.
The extravaganza included:
Host Neil Patrick Harris and performers including Academy Award winner Jennifer Hudson; country artists Willie Nelson, Merle Haggard, Emmylou Harris and Martina McBride; singer songwriter Carol King; trumpeter Arturo Sandoval; violinist Joshua Bell; gospel great Mavis Staples; Train lead singer Pat Monahan; and American Ballet Theater dancers Marcello Gomes and Luciana Paris; Broadway stars including Tony winner Brian Stokes Mitchell (Kiss Me Kate, Man of La Mancha, Ragtime) Laura Osnes (Grease, South Pacific, Anything Goes), Cheyenne Jackson (television's Glee, 30 Rock and Broadway's Finian's Rainbow, All Shook Up), Sherie Rene Scott (Aida, Dirty Rotten Scoundrels, Little Mermaid, Women on the Verge), Montego Glover (Memphis, Color Purple) and Benjamin Walker (Bloody, Bloody Andrew Jackson, Inherit the Wind).
Now open to the public The Smith Center for the Performing Arts has regularly scheduled full length tours every Wednesday and Saturday at 10:30am beginning on March 28. You may schedule your tour online beginning March 23. For additional information please visit: http://www.thesmithcenter.com/tour or call 702-749-2000.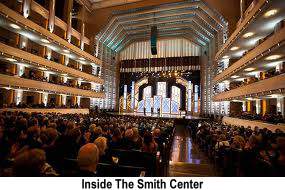 Smith Center performances scheduled are:
March 20 & 21: ALVIN AILEY AMERICAN DANCE THEATER


Reynolds Hall at 7:30p.m. Tickets from $39 to $129.

March 24: LAS VEGAS PHILHARMONIC'S - GUSTAV MAHLER SYMPHONY #2


Gustav Mahler's massive Symphony No. 2, "Resurrection," celebrates the Las Vegas Philharmonic's grand debut and residency in Reynolds Hall at The Smith Center on Saturday, March 24th at 8 p.m. Pre-concert Conversation at 7:15 PM

The symphony is a musical universe unto itself, exploring a spiritual and philosophical realm through five movements conducted by Music Director and Conductor, David Itkin and performed by two soloists, soprano Marie Plette and mezzo-soprano Eugenie Grunewald, three choirs, and an enormous orchestra including eight extra horns and trumpets backstage, raising the stage count to nearly 300 performers. Choirs include Las Vegas Master Singers, led by Director Dr. Jocelyn Jensen, Southern Nevada Musical Arts Society, led by Director Dr. Doug Peterson, and UNLV Concert Singers & Chamber Chorale, led by Director David Weiller.

March 25: STRAIGHT NO CHASER – "Male Acappella Group"
March 27: SAVION CLOVER'S BARE SOUNDS - Celebration of Tap Dance
March 29: THE NEVADA BALLET THEATRE presents "Words on Dance"
"WORDS ON DANCE" engages conversations and screenings with legendary Ballerina Cynthia Gregory and moderated by "Phantom the Las Vegas Spectacular" and former Principal Dancer with Dance Theater of Harlem Donald Williams.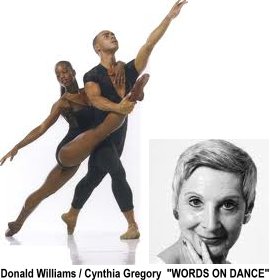 Cynthia Gregory, whom Rudolf Nureyev called "America's Prima Ballerina Assoluta," is celebrated as one of the world's greatest ballerinas with a career that spanned more than a quarter of a century. In 2010, Ms. Gregory joined Nevada Ballet Theatre as its Artistic Coach for both the professional company and the Academy. Now in its 15th year, this dynamic and professionally produced lecture series has allowed some of the dance world's most beloved artists to share their personal history with audiences from around the country. Within an intimate setting, Words on Dance features a live documentary format that provides both an entertaining and educational context and has become cherished among loyal dance fans, dance artists as well as those new to the art form. Tickets: $25 | $75. $75 experience includes Cynthia Gregory Reception after performance at MUNDO.
7 p.m. in the Troesh Theater - Boman Pavilion at The Smith Center
March 30: THE PINK FLOYD EXPERIENCE – PFX: The Pink Floyd Experience
March 31: BRANDORD MARSALIS – Live inside Cabaret Jazz.
April 1: GOLDA'S BALCONY with the remarkable actress Tovah Feldshuh is coming to THE SMITH CENTER for the PERFORMING ARTS for only one performance on April 1. GOLDA's BALCONY with Tovah Feldshuh's mesmerizing performance spent 15 sold out months on Broadway, was the longest running one woman show in Broadway history, and brought Tovah Feldshuh her 4th Tony nomination for Best Actress.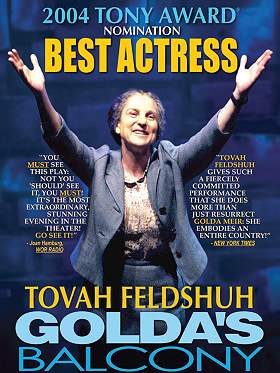 GOLDA's BALCONY is not just a portrait of the indomitable Golda Meir, the Milwaukee schoolteacher who became Prime Minister of Israel in 1969, but this is also a play about the Holy Land, and the threat of nuclear war. It has never been more relevant than today, with Iran threatening the destruction of Israel. With the Holy Land under the microscope of the world because of the nuclear threat from Iran, this is the perfect time for all to see this show. This is a NOT TO BE MISSED production.!!!!!! For ONE PERFORMANCE only.
Call Smith Center: Tickets (702) 749-2000 Information (702) 243-2623
TOP OF NEXT COLUMN
Comedy legend Louie Anderson extends military promotion throughout March. United States military members are once again invited to attend Louie LOL during entire month of March. Due to overwhelming response, Emmy Award-winning comedian Louie Anderson has extended his military promotion inviting all United States military members to attend his show for free during the month of March. All active military members with a valid military ID card will receive up to four free tickets to Louie LOL at Palace Station, as well as a voucher for the "Beach Party" appetizer platter at Cabo Mexican Restaurant also at PALACE STATION Station.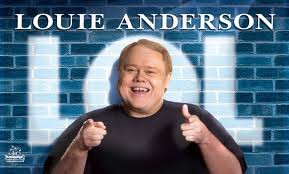 Louie LOL at the Louie Anderson Theater is a family-friendly show where guests can catch the esteemed headliner in his intimate showroom. A two-time Emmy award winner, Anderson is one of the country's most recognized and adored comics. The comic's material relates stories about growing up in the Midwest, being one of 11 children and dealing with an alcoholic father. Anderson constantly introduces new material to keep the comedy timely. Anderson performs Wednesday through Saturday at 7 p.m. Free tickets voucher for the free appetizer platter at Cabo Cantina for the military can be picked up the day of the desired performance at the PALACE STATION REWARDS CENTER by showing a valid military ID as well as a state ID..
La Cage, the original famous female impersonator show, is back home at the RIVIERA at 7:30p.m. in the Crazy Girls Showroom. The cast is really incredible and you won't believe your eyes as to the realism of the talent.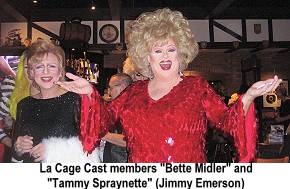 La Cage is one of the longest-running shows on the Strip and La Cage star Jimmy Emerson has performed as the comedy lead and alternate host of the show for more than 27 years. Emerson heads the talented cast as the show's hilarious emcee, impersonating the outrageous trailer-trash bimbo, Tammy Spraynette. Other unbelievable talents in the show impersonate celebrities Britney Spears, Madonna, Lady Gaga, Liza Minnelli, Dolly Parton, Celine Dion, Barbra Streisand, Reba McEntire, and Bette Midler. Adding even more to the show and the great talents that are impersonated, are four sexy backup girl dancers. I've seen La Cage many times over the years and I must say it is better than ever.
Join the Madness of March as FREMONT STREET EXPERIENCE celebrates college basketball. Sports fans are invited to take part in the month-long event, March Hoops, now through Wednesday, March 28. The world's largest NCAA bracket will be displayed on the 1,500-foot long Viva Vision screen, which will be updated daily throughout the NCAA tournament.
March Hoops at Fremont Street Experience features free entertainment every night with two sexy stage shows -- Hardwood Hotties and Dream Team Divas by Face Productions -- and the High Hoops Zone interactive area where guests can test their skills at 20-, 25- and 30-foot basketball hoops.
Also at the FREMONT STREET EXPERIENCE, The Academy of Country Music is hosting two days of all-star concerts during The Week Vegas Goes Country! The weekend-long party leading up to the 47th Annual Academy of Country Music Awards will be hosted by three-time ACM On-Air Personality of the Year Award winner Blair Garner, host of After MidNite with Blair Garner, and will feature performances by ACM New Artist of the Year nominees Brantley Gilbert, Hunter Hayes and Scotty McCreery as well as Love and Theft and headliner Luke Bryan on Friday, March 30th, and Laura Bell Bundy, Craig Campbell, Eli Young Band, Jana Kramer, and headliner Eric Church on Saturday, March 31st.
Revelers will have a knee-slapping good time as the popular LA Comedy Club brings its arsenal of jokes to Cabo Wabo Cantina inside PLANET HOLLYWOOD for the month of March. The club's weekend residency provides a great atmosphere for talented local and national comedians, who have been featured on such networks as Comedy Central, HBO, NBC, Showtime and CBS. Guests will appreciate the second level venue as it provides breathtaking views of the Las Vegas Strip, creating the perfect mood to enjoy a night full of comedy. Show times are at 9 p.m. Thursday through Saturday, and ticket prices start at $29.95 for general admission. Local specials include a $25 open bar during the show.
The biggest secret in Las Vegas has come out and VEGAS UNDER GROUND at the TAP HOUSE every Monday night from 7:30 p.m. to midnight has become so packed, it's unbelievable. VEGAS UNDERGROUND at the TAP HOUSE on Charleston near Jones, has three fabulous performers, L.J. Harness on drums, Ned Mills keyboard and wonderful singer Mark Govi entertaining throughout the evening for enjoyment and dancing in a Cabaret style setting. However, VEGAS UNDER GROUND supports all of our great Las Vegas entertainers with an open mic' so surprises and performances keep the packed audiences thrilled. All this with no cover and no minimum, although drinks and food are available. If you want to get seated, get there early. However, standing room and moving around and mingling is fun, and certainly part of the experience.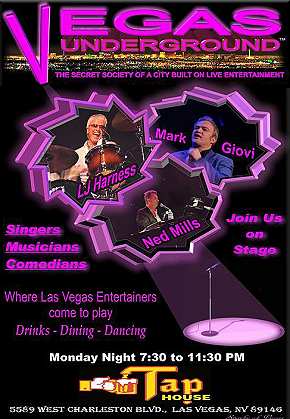 America's sweetheart and finalist on "American Idol," Kellie Pickler, is bringing a taste of country music to the SILVERTON's Veil Pavilion stage Friday, March 30 at 7 p.m. The small town girl turned country music sensation got her big break in the industry when she captivated audiences on Season 5 of "American Idol." After the season ended she signed her first contract with BNA Records.
If you are a follower of America's Got Talent you would have been amazed by the talents of magician MICHAEL TURCO. Now you can see his startling magical moves at Magic & Mayhem in the Miracle Mile SAXE THEATER at PLANET HOLLYWOOD. A New Jersey native, Turco's authentic vibe and trademark storytelling commands the audience's attention.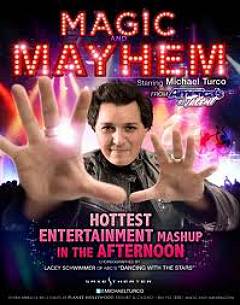 Choreographer Lacey Schwimmer of "Dancing With The Stars" has joined forces with Michael Turco's Magic & Mayhem, creating a fusion of awe-inspiring illusions, high-energy dance numbers and fun audience interaction that's perfect for all ages. Showtime is at 4 p.m.
RICK FAUGNO, Las Vegas Headliner performs his self-titled show, "Rick Faugno" in The Lounge at the PALMS Casino on Tuesday nights. Now, the show has moved to a 10 p.m. start time and, for a limited time at a $10 ticket price. In addition, Nevada residents will have the opportunity to purchase two tickets for the price of one.
FAUGNO has performed for packed houses in Las Vegas for the past four years. His lead role as Frankie Valli in "Jersey Boys" earned him numerous accolades. His former show, "Body & Soul" at Las Vegas Hilton received rave reviews In RICK FAUGNO's one-man show, audiences experience a combination of the upbeat New Classic Vegas styles of Blues, Jazz, Soul, Pop, Rock, and Latin genre. His journey of self-expression includes music by innovative performers such as James Brown, Sammy Davis, Jr., Michael Jackson, and Frank Sinatra, as well as original tracks Faugno wrote himself.
Have you been to the new KING'S ROOM at the RIO yet? I wrote about it in my last article and have since been there at a Media night where we had a sampling of all the great performers appearing there at different times, doing their thing. THE KING'S ROOM is an intimate Cabaret setting with shows at different hours to please all audiences.
BETHANY OWEN, the `Woman of 1,001 Voices and Faces' is a hoot and performs her celebrity impressionist show, ONE VOICE' at 2:30 p.m. Bethany's 90 minute show has her doing 50 characters blending music, comedy and voice impressions along with audience interaction.
Then, "2 Kings"at 5:30 p.m pays tribute to Elvis Presley and Michael Jackson with Charlie Franks playing the "King of Rock" and Chris Gardner who impersonates the "King of Pop." CHRIS GARDNER has mastered the dance moves and voice that solidified Michael Jackson's four decade career. He truly does justice to the late superstar. CHARLIE FRANKS impersonates Elvis aka "The King of Rock 'n' Roll, Elvis Presley. The talented impersonator, with his deep soulful voice and lip-curling swagger makes you think the King may not be dead after all. . YOUNG GUNS of COMEDY takes over at 7 p.m. starring Anthony Padilla and a variety of comedians featuring the brightest up and coming comedians whose roots span a variety of cultures and at 8:30 Michael "Wheels" Parise (opening act for Andrew Dice Clay for 20 years) headlines. (This guy is something else, my stomach hurt from laughing). The Comedy shows are for adults only.

The intimate setting of THE KING'S ROOM at the RIO creates a warm, friendly and enjoyable atmosphere for both performers and the audience.
Mr. B's Ristorante Bar & Grill and Red Piano Lounge on Paradise had a fabulous Grand Opening night and it seemed that all of Las Vegas was there. What a night! Entertainment went on and on with so many great performers attending getting up to do their shtick. Dancing, great food and drink kept the place hopping. Old time Las Vegans will remember this place was the BREWERY NIGHT CLUB/RESTAURANT years ago and that was the place to be. Now Mr. B's mission is to bring old style classical Vegas back with ongoing nightly entertainment until 4 a.m. Check it out.
Congratulations! When have you heard about a restaurant being 30 years old and still going as strong as ever? Yes, PIERO's is that place and owner of PIERO's Freddie Glusman and second generation, son, Evan Glusman just celebrated PIERO's 30th anniversary. The Celebration party was filled with VIP's and entertainment along with the great food that PIERO's is famous for.
PIERO's has a tremendous history. In 1982, Freddie Glusman opened PIERO's on Karen Avenue. It quickly became a hangout for Las Vegas Locals, Celebrities like the Rat Pack, Politicians, and some of those "Businessmen" with Italian surnames, like the "local color" guys. Five years after opening on Karen Ave., PIERO's moved to its current location located at 355 Convention Center Drive. PIERO's Italian Cuisine boasts many stars, athletes, actors, musicians and everyday people among its clientele. Most of PIERO's employees, including the Chef, Office Manager, Events Coordinator, Maitre d', Beverage Manager, Captains and others, have been with Freddie's restaurant for more than a decade, some closer to the three decades which PIERO's now celebrates.
Reflecting BOYD GAMING CORPORATION's commitment to sustainable business practices, exterior lighting at its nine Las Vegas properties will be shut off for one hour on Saturday, March 31 from 8:30 p.m. to 9:30 p.m. in recognition of Earth Hour 2012. Non-essential exterior building and marquee lighting will be shut off at Boyd Gaming's nine Las Vegas Valley casino properties – The Orleans, Sam's Town, Suncoast, Gold Coast, the California, Fremont, Main Street Station, Jokers Wild and Eldorado. The video screen on each marquee will display the Earth Hour logo during that period.
Now in its seventh year, Earth Hour is one of the world's most prominent environmental events. Last year, participants in more than 5,200 cities and towns in 135 countries shut off their lights for one hour to show their commitment to protecting the environment and combating climate change.
CONTINUE ON TO...:
> Entertainment Tidbits Archives
>Las Vegas News "Heard Around Town"
>Las Vegas Leisure Guide<