Rascal Flatts will headline its first-ever nine-show residency Rascal Flatts Vegas Riot! at The Joint inside Hard Rock Hotel & Casino from Wednesday, Feb. 25 to Saturday, March 14. During this time, the Award-winning country group Rascal Flatts will sing the national anthem at the Kobalt 400 NASCAR Sprint Cup Series Race on Sunday, March 8 at Las Vegas Motor Speedway.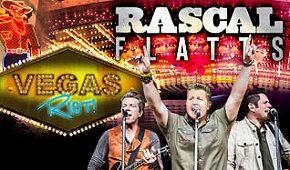 Rascal Flatts will sing "The Star-Spangled Banner" in front of more than 100,000 race fans to kick off Nevada's largest sports event. With eight consecutive studio albums debuting at No. 1, the trio remains the most-awarded country music group of the past decade. Since its musical debut in 2000, the group has sold more than 22.9 million albums, 30 million digital downloads and has earned more than 40 trophies from the American Country Awards, Academy of Country Music Awards, American Music Awards and Country Music Association Awards. In 2012, the band reached a new milestone with more than 7 million concert tickets sold.
The 18th annual Kobalt 400 headlines a race weekend that includes Stratosphere Pole Day on Friday, March 6 and the Boyd Gaming 300 NASCAR Xfinity Series event on Saturday, March 7. For tickets and information on the Kobalt 400 or Las Vegas Motor Speedway www.lvms.com or call 1.800.644.4444.
Bill Engvall brings his comedy routine to Treasure Island during NASCAR weekend - March 6 at 9p.m. Celebrating his fifth year as a comedic headliner at Treasure Island, Bill Engvall brings his trademark comedy back to the Treasure Island Theatre March 6 at 9 p.m. Engvall was one of the finalists on the popular fan-voted ABC show "Dancing With the Stars" with partner Emma Slater in 2013. He formerly hosted "Country Fried Home Videos" on CMT and "Lingo" on the Game Show Network; starred in and served as executive producer for "The Bill Engvall Show" on TBS; and provided the voice to one of the four main characters on CMT's first-ever animated project, "Bounty Hunters."
Engvall and fellow comedian Gary Brightwell are daily hosts of "Off the Cuff with Bill Engvall" on Sirius/XM's Blue Collar Radio. In 2014 he released his eleventh comedy album, "Ultimate Laughs," and completed filming of the television movie "Do It Yourself."
---
A Once-in-a-Lifetime Celebration of Music and Dance Honoring NBT (Nevada Ballet Theatre) Co-Founder and Board Co-Chair Nancy Houssels will feature a dazzling variety of works and special guest artists. This spectacular evening will run the gamut from hip urban street dance to the beauty of one of classical ballet's most enduring works to a World Premiere collaboration between NBT and Vegas icon Frankie Moreno. This very special evening, Saturday, February 21, 7:30pm at The Smith Center for the Performing Arts will speak to the power of dance and its ability to glorify and celebrate the diversity of artists.

The evening's spectacular performances will include:
Vegas icon FRANKIE MORENO in a World Premiere with Nevada Ballet Theatre; Internationally celebrated street dancer LIL BUCK making his Smith Center debut with his mesmerizing and acclaimed performance of "The Swan"(Camille Saint-Saens, Carnival of the Animals); Excerpts from SWAN LAKE ACT II performed by Nevada Ballet Theatre; Performances by guest artists from AMERICAN BALLET THEATRE and PACIFIC NORTHWEST BALLET. This is an evening not to be missed!
---
Matilda and Patrick Murray, stars of Ja-Makin'-Me-Laugh at the downtown D Hotel and Casino, hosted an official grand opening event. A celebrity red carpet included fellow Las Vegas performers Kevin Lepine, Adam London, Kevin Burke and the cast members of Marriage Can Be Murder. The event included a performance of stand-up comedy and ventriloquism to a crowd that absolutely loved the show. Ja-Makin'-Me-Laugh is Vegas' only comedy matinee with adult humor. The duo is comprised of "Jamaica's #1 Comedienne" Matilda accompanied by her sidekick, Second City trained ventriloquist Patrick Murray. A combination of stand up comedy and ventriloquism, this multi-cultural show blends American humor with island flair as Matilda magically comes to life - you'll really believe she's human! The humor included Vegas inside material and the audience loved that. Matilda and Patrick perform at the D Hotel and Casino Saturday through Thursday at 2:30 p.m. Tickets are priced at $21.95 for general admission and $27.01 for VIP which includes one complimentary beverage.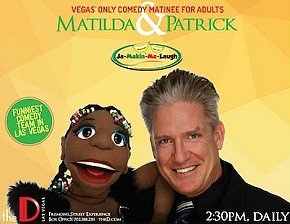 "Menopause The Musical" has moved. There's nothing funny about the topics of hot flashes, mood swings, memory loss and weight gain until they are all put to music and comedy in the hilarious "Menopause The Musical." This enjoyable show can now be seen at HARRAHS. The talented cast of four women who go shopping for lingerie at a department store sing 25 songs about chocolate cravings, hot flashes, loss of memory, nocturnal sweats, and sexual predicaments. The lyrics parody popular music from the 60's, 70's and 80's with clever tongue-in-cheek comedy lyrics and entertaining dance routines. Humorous new lyrics coupled to old favorites provide a good laugh such as: "'My Guy' becomes 'My Thighs,' 'I'm Sorry' transforms into 'I'm Flashing,' 'The Great Pretender' laments brain collapse, and of course, "Change, Change, Change." It's hilarious, good fun and guys love it too.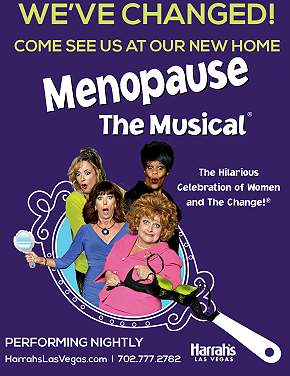 Although it may seem early, tickets are now on sale for a special nine-show engagement for world-renowned legend Diana Ross at The Venetian Theatre. The Essential Diana Ross: Some Memories Never Fade will perform April 1-18. Diana Ross' famed and remarkable career spanning almost five decades has included major awards, accolades, and music history milestones. One of the most prominent women in popular music history, Ross is inarguably a consummate performer and significant contributor to the world of pop culture music in the late 20th century. The legendary singer will perform nine show dates: April 1, 3, 4, 8, 10, 11, 15, 17, and 18. A unique presentation designed especially for The Venetian Theatre, The Essential Diana Ross: Some Memories Never Fade will highlight the original diva's illustrious career that has spanned more than five decades. From Motown classics ("Ain't No Mountain High Enough") to pop favorites ("I'm Coming Out") and heartfelt hits ("Endless Love"), the limited engagement production features Diana Ross' musical milestones. Set inside the intimate Venetian Theatre, audiences will feel as though they can "Reach Out and Touch" the singer, who Billboard named " Female Entertainer of the Century." This limited engagement will allow audience members an unforgettable experience with a living legend." Tickets, starting at $59.50 (plus applicable fees) at any Venetian or Palazzo Box Office, online or by calling (702) 414-9000.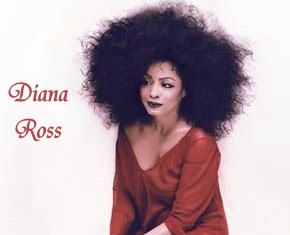 This too may seem early for Jan. 2016, but tickets are really going fast. Feld Entertainment, Inc., the worldwide leader in producing live touring family entertainment has announced that its 34th Disney On Ice spectacular will bring the Academy Award® winning and number one animated feature film of all time, Disney's Frozen, to life. Disney On Ice presents Frozen Presented by Stonyfield YoKids Organic Yogurt visits Las Vegas from Wednesday, Jan. 6 to Monday, Jan. 11, 2016 for a total of 10 performances at Thomas & Mack Center and tickets are now on sale.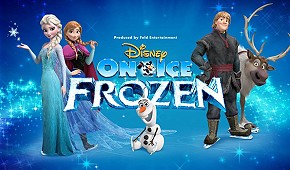 The Academy Award® winning tale is being told live for the first time in this production, capturing the dynamic of two royal sisters, Anna and Elsa. Anna, a girl with an extraordinary heart, embarks on an epic journey to find her sister, the magical Elsa, who is determined to remain secluded as she finally feels free to test the limits of her powers. Rugged mountain man Kristoff, his loyal reindeer Sven, the lovable and hilarious snowman Olaf and the mystical trolls help Anna along the way in this story about love conquering fear. Audiences will get to sing along with such musical masterpieces as " Let it Go," "Do You Want to Build a Snowman?" and "Fixer Upper.
---
Take your friends along and toast to Distill's at the extravaganza of the year. Summerlin's favorite hangout celebrates its First Anniversary. It's a red carpet affair as Distill a local Bar in SUMMERLIN celebrates on Saturday, Feb. 28. Beginning at 7 p.m., all of Distill's friends and family can walk the red carpet, pose for the paparazzi and enjoy a fun-filled evening. There is no cover for the party, however all guests must be over 21 years-old with valid ID. Distill's First Anniversary Celebration is at is the Summerlin location only at 10820 W. Charleston Blvd., Las Vegas.
TOP OF NEXT COLUMN
I wrote enthusiastically about the wonderful show "FRANK - The Man. The Music." at The Palazzo in my last column and audiences including many celebrities are loving it. One particular celebrity who enjoyed the show was actress Pamela Anderson who attended with her mother and went backstage to meet the show's star, Bob Anderson. She tweeted, "Elegant show with mom." Bob Anderson is fabulous as he becomes Frank Sinatra along with a 32 piece orchestra in this exceptional production. Be sure to see "FRANK - The Man. The Music." Performances are: Tuesdays, Wednesdays, Thursdays, and Saturdays at 8 p.m., and Fridays at 9 p.m. Tickets are on sale at any Box Office at The Venetian or The Palazzo, go online at www.venetian.com/frank, or call (702) 414-9000.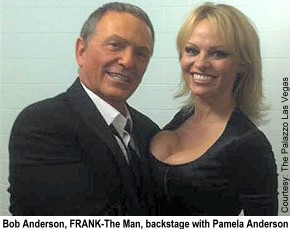 The Parametrics, Las Vegas' "boutique band of misfits," will entertain celebration-goers with a variety of music from the '80s, '90s and 2K. Guests are invited to wear their best "red carpet" attire for the swanky celebration, where they will be treated to a buffet of food, star-studded drink specials and hourly prize giveaways.
Along with unique and fun themed parties throughout the year, Distill boasts a wide selection of house-made cocktails and handcrafted food. Distill in Summerlin also offers VIP Gaming Club, 24 hour service, tasty lunch specials seven days a week and much more.
---
If Wrestling is your thing, there's an out of the ordinary event on St. Patrick's Day at Leprechaun Smackdown by Midgets Unleashed - the ultimate in midget wrestling on Tuesday, March 17 at the Fremont Country Club (FCC) 601 E. Fremont St., Downtown Las Vegas. Hosted by owner of Midgets Unleashed, "Turtle" aka Jacob Colyer, the St. Patrick's Day Leprechaun Smackdown features all the big wrestling action in a smaller package. The FCC will transform into a wrestling ring where the no-holds-barred action takes place over the course of three rounds. In one corner, hailing from Ft. Walton Beach, Fla., J-Amazing is 4'1 and a complete stud. He's the ladies delight and provides the party all night. In the other corner is the only midget Olympian to hold the gold, Ricky Benjamin. Hailing from Houston, Texas, Benjamin is 4'5 and full of jive. Both competitors will strive to stay in the ring during the ultimate beatdown and vie for the top honor of Baddest Leprechaun in Vegas.

Presented by Smash Magazine, tickets for the St. Patrick's Day Leprechaun Smackdown are $21 for guests 21 years or older and $22 for guests 18 - 20 years old. VIP tables are available for an additional $50. Tickets: www.smashmagazine.com or www.ticketfly.com. The St. Patrick's Day Leprechaun Smackdown is an 18+ event. Concessions will be available.
---
Urban Turban transports the flavors of India direct to Las Vegas. I had the opportunity to sample their excellent Indian cuisine and can thoroughly recommend it. Urban Turban owners, Jasmine and Bhushan Arolkar, drew inspiration from their hometown of Bombay (Mumbai), India to create an innovative restaurant that fuses a modern dining experience with a wide variety of cuisine styles from all regions of India and across the globe. At Urban Turban guests can enjoy a traditionally international menu of Bombay bites (tapas style) and an extensive wine and cocktail menu in a modern dining ambiance. The culinary team, led by Head Chef Vijay Deokar, is a team of professional chefs who integrate classic Bombay flavors and spices with contemporary Indian fare favorites. Urban Turban is located at 3900 Paradise Rd, Las Vegas, NV 89169 and is open 7 days a week from 11 a.m. until late.
And, you don't have to leave home to enjoy the finest Indian food as Urban Turban now delivers. #Vegas @UrbanTurbanLV via @BiteSquad Visit www.urbanturbanlv.com
---
MANDALAY BAY and DELANO partner with Lagunitas Brewing Company for 'WALK-UH-ROUND' BEER DINNER. Director of Food & Beverage Nevada's First Female Cicerone Sarah Johnson and Brewery Representative Ron Lindenbusch will host this one-of-a-kind event Thursday, Feb. 26 at 6 p.m. A reception will be held at 5:30 p.m. at Fleur by Hubert Keller at Mandalay Bay to give guests the opportunity to meet Johnson and Lindenbusch and to mingle with other participants. The event will begin promptly at 6 p.m. at Fleur as guests enjoy delicious offerings of Black Risotto with Grilled Octopus, Hangover Sliders and more paired with two refreshing Lagunitas Beers.
The culinary adventure will then continue at eyecandy sound lounge at Mandalay Bay and miX Restaurant & Lounge at Delano. Each location will have beer and food selections to enjoy along with live entertainment. The All Togethers, a Las Vegas jazz band, will provide live entertainment. A DJ will spin the latest tracks as guests are encouraged to dance, relax or mingle in miX Lounge.
At the conclusion of the event, swag bags will be provided to all guests.
This unforgettable experience is priced at $125 per person, all-inclusive. Tickets can be purchased at the door, online or call 702-632-7447.
---
Marriage Can Be Murder, Las Vegas' longest running dinner theatre show, will celebrate 15 bloody years of performances with a year-long promotion offering locals specially priced $30 tickets on the 15th of each month through July 2015. The whacky cast of characters serve up murder, mayhem, mystery and tricks nightly in the showroom at the D Las Vegas. Since its Las Vegas debut, Marriage Can Be Murder has committed 5,000 performances with 20,000 murders, and given 375,000+ people the opportunity to play detective alongside the outlandishly eager Lieutenant, and his ditzy hostess. The experience provides a dash of intrigue, mixed in with shenanigans, and topped with a suspect hiding amongst the guests. It makes you wonder if you are sitting across from an innocent bystander or the suspect.
Marriage Can Be Murder rotates its actors and plot line every few months, so even if you have experienced it before, go again and enjoy, as I did.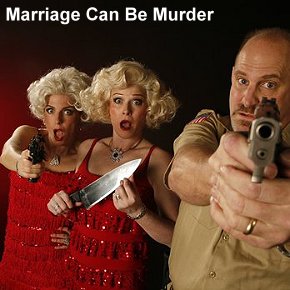 Buffets are not what they used to be. I have been living in Las Vegas since 1982 and I can remember $1.69 Buffets in a bland room. If you have been to the Excalibur's newly re-designed Buffet dining room you will be in a beautiful eye-catching environment. Each delicious dish is illuminated with dewdrop pendant lighting fixtures. There is an interactive dessert station with made-to-order crepes and ice cream bars handrolled and dipped as well as six food stations serving a variety of cultural cuisine. The Excalibur Buffet is a fresh new dining experience.
---
March will soon be here and with March comes March Madness! Fremont Street Experience invites college basketball fans to dribble down to the 6th Annual Downtown Hoopstown taking place March 2 through April 6. The four blocks underneath the Viva Vision canopy will be lined with college banners and flags as Fremont Street Experience transforms into the ultimate college basketball destination with special events that are sure to be a slam dunk including: nightly entertainment from the stage production show Hardwood Hotties featuring American Idol Season 6 Finalist Haley Scarnato, an interactive High Hoops Zone, the world's largest NCAA bracket and a special basketball-themed show displayed on the 1,500 ft. Viva Vision canopy.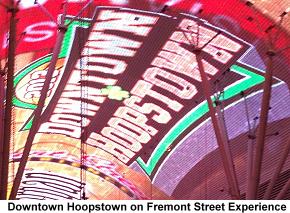 The West Coast Conference Men's and Women's Basketball Championships return to the Orleans Arena, featuring action-packed NCAA Division I college basketball match-ups. Teams include Brigham Young, Gonzaga, Loyola Marymount, University of the Pacific, Pepperdine, Portland, Saint Mary's, San Diego, San Francisco and Santa Clara.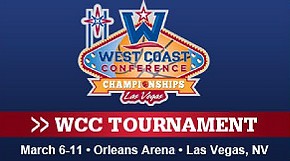 Games begin on Thursday, March 5, and the tournament continues through to the championship games held on Tuesday, March 10. Ticket packages range from $135 to $173. Women's general admission ticket packages are available from $33. All-session packages are currently available; individual game tickets may become available closer to event date. Tickets can be purchased by calling the Orleans Arena Box Office at 702-284-7777, or by visiting www.orleansarena.com.
---
Park on Fremont's Park Jam, an outdoor extreme sports celebration will take over the lot next to the popular bar and eatery on Friday, March 6 and Saturday, March 7. Park on Fremont and Corner Bar Management Group will create a resort-style winter wonderland in the heart of downtown Las Vegas. Park Jam will kick off at 5:30 p.m. on Friday, March 6 with a family-oriented celebration featuring an urban skateboarding inspired ramp, vendor booths from brands such as Zappos, Burton and Vans, live music from DJ Stellar presented by the Red Bull MXT truck, an art contest, taco stand, beverages and more. Local artists will show off their talents by turning the snowboard ramp into a one-of-a-kind work of art using a number of different techniques, with the end product being taken to Eagle Point Resort in Utah. Children can learn to ride like the pros do through simulation rides on Burton's kids' boards.
Park Jam will culminate with the highly-anticipated snowboarding competition starting at 7 p.m. on Saturday, March 7. The contest will feature professional snowboarders including Drayden Gardner, Scotty Vine, Lou Macias, Johnny Lazz, Ricky Crilley and other surprise riders. The competition will be announced by Dave Duncan, a nationally recognized professional athlete and sports announcer who served as the voice of the snowboard half pipe competition at the Park City Olympics in 2002. Spectators will be able to view practice runs and live replays on giant screens surrounding the venue while enjoying samples from brands including Tito's Vodka and RESQWATER, a hangover prevention beverage. Inspire Lounge, located directly across the street from Park on Fremont, will open each of its levels for viewing starting at 6 p.m., with VIP viewing available from the balcony area.
---
So sad to have to write about the passing of Las Vegas' UNLV Coach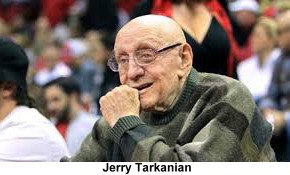 Jerry Tarkanian. Tark known as Tark the Shark took UNLV to four Final Fours and won the 1990 national championship. I lived in Las Vegas at that time and the town went wild. Everyone was thrilled and excited whether they had been sports fans or not. I have never seen this happen before or since. Everyone knew Tark as he nervously bit on a towel during basketball games. It is his legacy that he was the one that transformed UNLV into a Basketball oasis in the desert. There will be a celebration of his life at the Thomas & Mack on March 1.
I feel so privileged to have known him.
CONTINUE ON TO...:

> Entertainment Tidbits Archives
>Las Vegas News "Heard Around Town"
>Las Vegas Leisure Guide<