Ooh la la! Celebrate Valentine's Day, the sexiest day of the year with love, lingerie and the most beautiful ladies in Sin City at Crazy Horse III on Saturday, Feb. 14.
The award-winning Gentlemen's Club will offer $99 champagne bottle specials for couples throughout the night. Sexy singles and couples alike may also enjoy the venue's late night menu items such as sushi and pizza, a variety of hookah flavors, and the company of hundreds of Vegas' most breathtaking entertainers.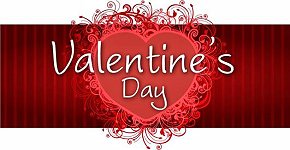 Partygoers struck by Cupid's arrow can take advantage of the club's complimentary limo service, pending availability, by calling 702-673-1700.
And, prior to Valentine's Day at Crazy Horse III, if you are a UFC aficionado, UFC Flyweight Joby Sanchez will host a fight night viewing party for the highly anticipated UFC 183: Anderson "The Spider" Silva vs. Nick Diaz at The Sports Bar on Saturday, Jan. 31, starting at 5 p.m. UFC 183 will be headlined by a five-round middleweight bout between Silva and Diaz. A welterweight bout between Tyron "The Chosen One" Woodley and Kelvin Gastelum precedes the main event.
UFC aficionados will view the mixed martial arts mania on the sports bar's massive 70-inch and 100-inch flat-screen televisions. Guests of this viewing party may watch alongside the venue's gorgeous entertainers and enjoy discounted bottles, beer buckets, food and more. To book exclusive VIP packages for the event, please call 702-673-1700 or visit www.crazyhorse3.com. The 40,000+ square-foot venue is located minutes away from the Las Vegas Strip, just a few blocks west of I-15 on Russell Rd.
Las Vegas' newest Topless Review appropriately titled, "Sexxy." is now inside Shimmer Cabaret at Westgate Casino. Suggesting show-goers leave their inhibitions at the door, the show features the talented Jennifer Romas. Sexxy takes the audience through a journey of sensual, sexual, fun and enticing vignettes that incorporates the top ten most popular erotic fantasies. The show encompasses all eras of music, appealing to both men and women of all ages. Dressed in tantalizing costumes, the cast of seven highly trained female dancers will come into the audience for an interactive guest experience. The show boasts a shock element not seen in other topless review shows, as well as a few other surprises that will keep customers both entertained and captivated. "Sexxy" will arouse a standing ovation in one way... or another. The show can be seen nightly at 11 p.m., dark Monday and Tuesday. Tickets start at $29.95 for general admission and $39.95 for VIP admission. Guests must be 21 years of age or older.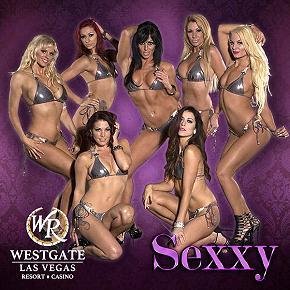 The Las Vegas Strip is about to step up its sex appeal with the Las Vegas debut of 50 SHADES! THE PARODY opening on February 3 at Bally's Windows Showroom. Sold-out audiences across the country were left begging for more of the 50 SHADES! THE PARODY, inspired by the best-selling trilogy Fifty Shades of Grey. Proclaimed "filthy and funny" and "clever and wildly entertaining" the hilariously naughty satire explores the steamy relationship between Christian Grey and Anastasia Steele, as seen through the eyes of a trio of girlfriends reading the novel at a book club meeting. As the women devour the novel, the character's delicious affair comes to life before their eyes. This laugh-out-loud musical features a sassy original score, including such songs "Open Your Book," "I Don't Make Love," and "There Is A Hole Inside Of Me." Tickets are now on sale.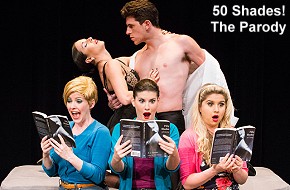 A legend is brought to life and Ol' Blue Eyes will sparkle on the Las Vegas Strip again as "FRANK - The Man. The Music." celebrates Frank Sinatra's timeless sound, beginning Jan. 24 at The Palazzo. Starring Bob Anderson and featuring a 32-piece orchestra under the musical direction of Vincent Falcone, the show was conceptualized and brought to life by an all-star creative team.

Bob Anderson, a Las Vegas legend in his own right, the revered singing impressionist, is transformed into Sinatra with the help of Oscar®-nominated makeup artist Kazu Tsuji, who aged Brad Pitt in the movie "The Curious Case of Benjamin Button." I have known Bob Anderson for many years and at a concert of this production, I was amazed that I only recognized him as Frank Sinatra due to the marvelous makeup artist Kazu Tsuji.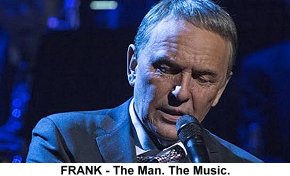 "FRANK - The Man. The Music." highlights three distinct areas of Sinatra's career: the recording studio, television specials, and personal appearances. The authentic concert recreation marks a return to the era of Las Vegas glitz and glamour that the singer made famous and travels back to a time circa 1970.
The 90-minute production opens at The Palazzo Theatre in the year that celebrates the 100th anniversary of Sinatra's birth. Paying homage to Sinatra by terrifically recreating him in sound and likeness, Bob Anderson performs hits from The Great American Songbook, including, "Come Fly with Me," "One for my Baby," and "My Heart Stood Still," among many others. This is a must see show!
---
Stand-up comedian and actor Sinbad returns to The Orleans Showroom with his unique comedic storytelling and wit January 30 and 31. Sinbad is best known for various television and movie appearances throughout the 1980s and 1990s, including several HBO comedy specials. Sinbad's comedy is built more on stories than jokes, based on everyone he meets, everything he's seen and everything he does. As the son of a preacher man, he is committed to making his comedy side-splitting but not profane. He also takes the trials and tribulations of audience members and throws it back in their faces, creating a unique comedy experience. Sinbad began his career as a seven-time contestant on "Star Search." He spent four years on the television show "A Different World" and starred in his own series, "The Sinbad Show." Sinbad made his film debut in "Necessary Roughness" and also had leading roles in "Jingle All the Way," "Houseguest" and "First Kid." His appearance on the series "It's Always Sunny in Philadelphia," received critical acclaim.
"Raiding the Rock Vault" now has rock singer Mark Boals joining the permanent lineup of the show at The New Tropicana Las Vegas. The powerhouse vocalist and bass player is best known for his work with Dokken, Ted Nugent, and Yngwie Malmsteen. Boals joins the production's all-star lineup, which includes Rock and Roll Hall of Fame member Howard Leese [Guitar] (Heart), Hugh McDonald [Bass] (Bon Jovi), Doug Aldrich [Guitar] (Whitesnake, Dio), Robin McAuley [Lead Vocals] (MSG, Survivor), Paul Shortino [Lead Vocals] (Rough Cutt, Quiet Riot), Jay Schellen [Drums] (Badfinger, Asia), Andrew Freeman [Lead Vocals and Guitars] (Lynch Mob, The Offspring), Michael T. Ross [Keyboards] (Lita Ford, Hardline), and outstanding female vocalists Carol-Lyn Liddle (Masters of Rock) and Stephanie Calvert (Starship).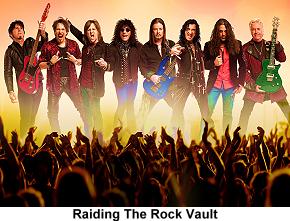 "Raiding the Rock Vault" brings the history of rock 'n' roll to life, featuring classic anthems by the biggest acts in music, including The Rolling Stones, The Who, The Doors, Jimi Hendrix, Led Zeppelin, Deep Purple, Free, Eagles, Fleetwood Mac, Queen, Boston, Kansas, U2, Aerosmith, Van Halen, AC/DC, Pat Benatar, Foreigner, Heart, Journey, Bon Jovi, Whitesnake, Supertramp and many more.
"Raiding the Rock Vault" performs Friday-Wednesday at 9 p.m.
---
Boomer Wednesdays at Santa Fe Station inside Chrome Showroom beginning Wednesday, February 4 will feature weekly, free performances of the hits of yesteryear by some of Las Vegas' top crooners. Every Wednesday, Boomer Wednesdays February schedule includes: Feb. 4 - Jerry Tiffe, Feb. 11 - Vegas Goodfellas, Feb. 18 - Best of the Crooners featuring a rotating schedule of Las Vegas' best crooners, including Peter Pavone as Frank Sinatra, Sebastian Anzaldo and more., Feb. 25 - KJUL Presents Las Vegas Jazz Society.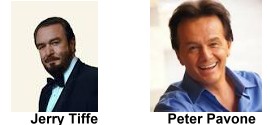 Doors open at 6:30 p.m. and there is no cover charge. Entry is first-come, first-served and based upon venue capacity.
---
Entertainers you THINK you know. How could an evening be more Vegas? Once again Producer Andy Walmsley will present EntSpeaks, the second in a series of one night only intimate evenings with the people that made Las Vegas the entertainment capital of the world.
This time the speakers are: A Musical Theater Singer - A Visionary who brought us the Smith Center - A Vegas show Choreographer / Producer - A Comedy Magician - A Legendary broadcaster / journalist - A Vintage Vegas headliner.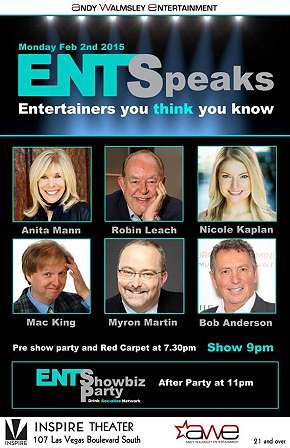 The Speakers are: Robin Leach, Anita Mann, Nicole Kaplan, Mac King, Myron Martin and Bob Anderson. Speakers will take their turn to walk onto an empty stage with nothing but a microphone and a lifetime of awe inspiring stories at a 9 p.m. performance. The six entertainers will each take the stage, one at a time for 15 minutes each and will speak frankly about their lives and experiences.
The evening ends with a Q and A with a twist. Date: Monday, February 2nd
Red Carpet and Pre-Show Party: 7:30pm. - 8.45pm.
Oh! Oh! Admission is invite only by Andy Walmsley.
---
I haven't seen it yet, but the word is out that the vibrant production ShowStoppers at Wynn dazzles audiences with its talented cast of 35 singers and dancers, backed by a live 31-piece orchestra. ShowStoppers has spectacular scenery and costumes, and is composed of many exemplary musical numbers from some of the most celebrated composers and lyricists to ever grace American theater stages. From Rodgers & Hammerstein to Stephen Sondheim and Marvin Hamlisch and more.
Actually, Showstoppers was conceived and written by Steve Wynn and the production includes a hand-picked selection of his favorite numbers. Wynn assembled an all-star and award-winning creative team including director Philip Wm. McKinley, most recently with Spiderman: Turn off the Dark; choreography by three-time Emmy Award®-winner Marguerite Derricks; musical direction by Emmy Award-winner David Loeb; restaging and choreography of "One" by actress, theatrical director and original A Chorus Line performer Baayork Lee. I'm looking forward to seeing it. Ticket prices are $100, $125 and $150 plus Tax and can be purchased through the Wynn Ticket Office, by calling 702-770-9966 or visiting wynnlasvegas.com.
TOP OF NEXT COLUMN
James Beard Award-winning chef Michael Mina welcomes his newest concept, BARDOT Brasserie, to ARIA Resort & Casino Friday, January 16. Offering a modern and sexy take on the traditional French brasserie experience, BARDOT will present an exquisite array of Parisian cuisine. BARDOT will transport guests on a culinary journey through The City of Light from the food and drink to the atmosphere as the experience is a celebration of that lifestyle. With Executive Chef Josh Smith at the helm, BARDOT's menu will feature a variety of items for an unforgettable dining experiences. BARDOT Brasserie will be open from 5 p.m. to 11 p.m. daily and is located on the second floor of ARIA.
---
What a night! The Las Vegas Philharmonic Masterworks 111 presented a magnificent program at the Smith Center with Ravel Mother Goose Suite Bruch Violin Concerto No. 1 and Dvořák Symphony No. 8. Watching Rei Hotoda conduct the wonderful Philharmonic Orchestra was an experience in itself with her passionate, enthusiastic, expressive movements. Violinist Guest Artist, Bulgarian, Bella Hristova playing her year 1655 Nicolo Amati violin to perfection was superb and absolutely thrilling. The audience profoundly cheered Bravo at a standing ovation. Las Vegas can be very proud of their Philharmonic.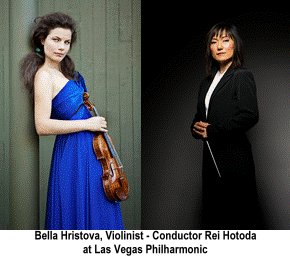 The 16th Annual "Diamonds Are Forever Gala" benefiting the Las Vegas Philharmonic will be held on Friday, February 6 at the Smith Center for the Performing Arts. For information and to purchase tickets for this elegant exceptional event call 702 258 54 38 or visit www.lvphil.org.
---
Tom Cotter, the first comedian to be a finalist on "America's Got Talent," will perform stand-up comedy at the Suncoast Showroom February 6 and 7.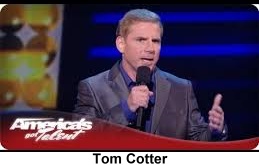 After appearing on the 2012 season of "America's Got Talent," Cotter was invited back to perform as a special guest, and again to host the "2013 AGT Viewing Party." Cotter's other numerous television and radio credits include "The Tonight Show with Jay Leno," his very own special "Comedy Central Presents... Tom Cotter," The Howard Stern Show and, most recently, a third appearance on "The Late Late Show with Craig Ferguson" before Craig's final show.
---
The 15th Annual Canon Customer Appreciation Reception/National Center for Missing & Exploited Children (NCMEC) Benefit Fundraiser and NCMEC Celebrity Golf Tournament was held at the Bellagio Hotel to raise funds and awareness for child safety. Since 1997, Canon U.S.A. and NCMEC have collaborated to educate the public about the growing issue of child abduction. The Canon4Kids program, a partnership between Canon U.S.A. and NCMEC, donates products to help law enforcement quickly disseminate photos and information about missing children, produces PSAs with missing children's photos and educates parents about tips for taking and maintaining updated photos of their children.
This year, actor Richard Burgi was emcee for the Canon U.S.A., Inc. and NCMEC Benefit Fundraiser. Celebrities, elected officials and patrons of NCMEC attended including special guest John Walsh of "The Hunt with John Walsh," a weekly investigative/documentary TV series airing on CNN.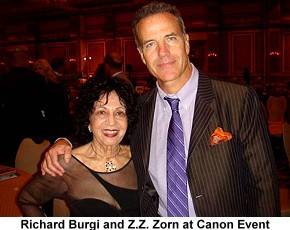 Also attending were more than 50 celebrities, including the music icon Alice Cooper; actor Patrick Warburton (Rules of Engagement); actor Michael Pena (Gangster Squad, American Hustle and Fury); actor John O'Hurley (Seinfeld, Family Feud); baseball star Roger Clemens, known as "The Rocket" (MLB Baseball All-Star and World Series Champion) and many more. Entertainment was by the fabulous Frankie Moreno and his band.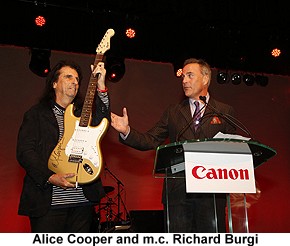 The next day, Thursday, Jan. 8 was the NCMEC Celebrity Golf Tournament at the Celebrity Golf Tournament at Tournament Players Club (TPC) Las Vegas. This as always, in the past 14 years, was a special night appreciated and enjoyed by all attendees.
---
Cabo Wabo Cantina, located inside Miracle Mile Shops at Planet Hollywood Resort & Casino, will throw an all-you-can-drink, all-you-can-eat pigskin party for the Super Bowl Big Game on Sunday, Feb. 1. Fans may enjoy the game of the year in The Loft, a luxurious new events space above Cabo Wabo Cantina, on a number of flat-panel, big-screen TVs including a 184-inch video grid, a 180-inch projection screen and multiple 80-inch HD TVs. The Loft's Big Game party, priced at $200 per person, includes an open bar of unlimited mixed drinks, margaritas, beer, wine, sangria and more, plus an all-you-can eat buffet with game-day favorites such as chicken wings with a variety of sauces, executive chef Tacho Kneeland's signature sliders, authentic mini street tacos, taquitos and more. Football fans may reserve tickets for The Loft's Big Game party now with a $50 deposit.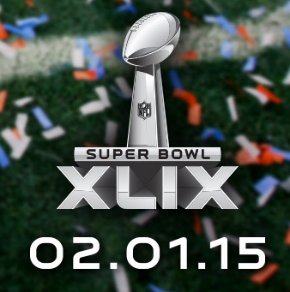 The game will also be shown on more than 20 high-definition TVs located throughout the lower-level Cabo Wabo Cantina area, Sammy Hagar's hard rockin' dining and live music venue that combines the laid-back beach-town vibe of Cabo San Lucas, Mexico, with the excitement of the Las Vegas Strip. The regular menu will be available for purchase at Cabo Wabo.
---
Rascal Flatts announces the addition of Craig Wayne Boyd, winner of NBC's "The Voice" this past December, as the opener for the Rascal Flatts Vegas Riot! Residency at The Joint inside Hard Rock Hotel & Casino. The nine-show run will be Boyd's first performances since his season seven win for "Team Blake" and will take place between Wednesday, February 25 and Saturday, March 14.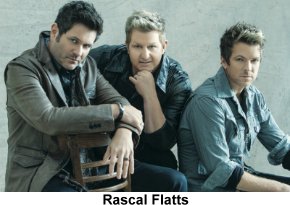 Craig Wayne Boyd is a country singer and multi-instrumentalist who grew up with an affinity for music in the Dallas suburb of Mesquite, Texas. He moved to Nashville in the early 2000s to pursue a music career, but after 10 years of songwriting, local gigs, national support touring and more, things were not looking promising as he began to struggle with financial and other pressures. It wasn't until he auditioned for "The Voice" where he caught the public's attention as he landed a spot on legendary country artist Blake Shelton's team. Boyd's singing, playing and musical versatility made him a fan favorite and eventually the overall winner on the Tuesday, December 16, 2014 finale.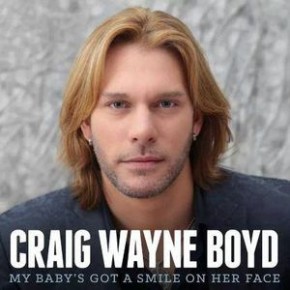 In the month-long whirlwind since taking the victory, Craig Wayne Boyd was signed to Dot Records and released his first single, "My Baby's Got a Smile on Her Face." The song, gifted to him by Blake Shelton, was first introduced to the world when he performed it on "The Voice" finale.
---
All You Can Eat Tacos and the Mercadito Taco Challenge is available starting Feb. 1. Skip breakfast and wear comfortable pants as Mercadito at Red Rock Resort offers All You Can Eat Tacos every Sunday and Monday! Quickly becoming Vegas' hot spot for Mexican dining, Mercadito invites guests to enjoy as many of their favorite tacos all day long for just $19.50 per person. In addition, taco lovers can take the Mercadito Taco Challenge for bragging rights and a full belly beginning Feb. 1.
Not for the faint of heart, the Mercadito Taco Challenge allows guests the opportunity to gain taco fame by downing 32 or more tacos in one hour. Cost to participate is $40 per person. The few and the proud who complete the challenge will receive their meal for free and a $200 gift card for a future Mercadito visit. Winners will also be invited back to a grand competition in fall of 2015 where the winner will win the coveted prize of tacos for life.
Dinner and late-night dining begin at 4 p.m. until midnight Sunday - Thursday, 1 a.m. on Friday and Saturday. Mercadito also offers two daily Happy Hours 3 - 6 p.m. daily, 10 p.m. - midnight Sunday - Thursday and 11 p.m. - 1 a.m. Friday - Saturday.
---
"Those Wildwood Days" will be presented by two veteran entertainers and friends Tony Sacca and Denise Clemente on Saturday, Feb. 21 at 8 p.m. at the Italian American Club at 2333 East Sahara Avenue. The show will be a trip down memory lane and a musical journey from Doo Wop to Pop.

Both Sacca and Clemente made their headlining debuts as teenagers in Wildwood, N.J. In 1972, Clemente was considered one of most electrifying up-and-coming young entertainers from Philadelphia, Pa. She was then the female principal singer in Joe Cavalier's French Extravaganza playing at the legendary Hurricane East Theater. At the same time, Tony Sacca along with his identical twin brother Robert headlined in the world famous Phil & Eddie's Surf Club's oldies rock 'n' roll show "Bandstand 72."
Tony Sacca and Denise Clemente will join each other again in Wildwood, N.J., on Labor Day, 2015 and perform for Wildwood's annual outdoor music festival.
Show tickets are $25 and can be purchased online at www.iac.com or by calling 702-457-3866 or 702-364-8669.
---
Rick Harrison knows trivia. Recognizable as a co-founder of the Gold & Silver Pawn Shop and star of HISTORY's "Pawn Stars" and "Pawnography," Harrison also knows business, leading him to establish a new venture in the development of "Rick Harrison's Trivia Challenge." Harrison and long-time business partner Jim Scott created Old Man Interactive, headquartered in Las Vegas, to develop and publish games for social and mobile platforms. Harrison and Scott began with the name of the company as a tip of the hat to Rick's dad, Richard Sr.
In "Rick Harrison's Trivia Challenge," a speed trivia game, players will encounter thousands of questions in upwards of 15 categories ranging from scholarly to pop culture. Players begin at the front entrance of the Gold & Silver Pawn Shop, greeted by Harrison who will serve as their mentor throughout the game. Players are challenged to answer 10 trivia questions within a set time period. Level to level throughout the game, players will encounter the likes of the Old Man, Corey and Chumlee, offering advice and opportunities for level advancement. Everyone can exercise his or her brain and you need not be technologically brilliant to operate the fun game for novice or expert trivia lovers.
Like many app-based games, "Rick Harrison's Trivia Challenge" is free to download and play. What makes "Rick Harrison's Trivia Challenge" exceptionally different: players can also earn "gold coins" as reward for completing various levels of the game. These virtual coins can be collected then exchanged for swag such as T-shirts, hats and other items and one-of-a-kind experiences from the Gold & Silver Pawn Shop. "Rick Harrison's Trivia Challenge" is available now on Facebook, the Apple App Store and Google Play Store for free. For more information, visit www.rickstrivia.com
---
Sin City Opera (SCO) will present Leonard Bernstein's, Trouble in Tahiti at The Winchester Theatre March 6th - 15th. The writing of this one-act opera was begun on Mr. Bernstein's honeymoon in 1951 and shows a candid portrait of the troubled marriage of a suburban couple. SCO's production echo's the themes of the hit show "Mad Men" bringing the complexity of the times to the operatic stage. Directed by Lysander Abadia, of Poor Richard's Players, this show will be an actor's opera, highlighting the stylistic 1950's English it was written in as it pulls the audience along an emotional and complex path. Dates: March 6th, 7th, 13th, 14th at 7:00 pm and 15th at 2:00 pm
CONTINUE ON TO...:

> Entertainment Tidbits Archives
>Las Vegas News "Heard Around Town"
>Las Vegas Leisure Guide<