URBAN BURGER RATTLECAN OPENS AT VENETIAN!

The creators of FIRST Food & Bar in Las Vegas will open Rattlecan, an urban burger concept, at the Venetian this month with American grub from Chef Sam "Sammy D" DeMarco. The menu will feature grilled burgers topped with a variety of flavorsome options.

Guests will be able to take a ride on the custom-designed mechanical pickle by ordering a shot. Rattlecan's signature shot will be the Jameson and pickle juice shot. House made crunchy pickles as well as pickled carrots, cauliflower, beets, eggs, tomatoes, peppers, jalapenos, green beans and watermelon will add zest to the burger-centric fare. A series of microbrews and American classics will round out a beer focused drink menu.

The interior design will capture a cool New York City East Village vibe with a down and dirty interior look designed by HGTV's Antonio Ballatore and feature street chic graffiti art installations by the country's top street artists. Rattlecan will open daily at 11 a.m. with expanded services to the casino's sports book and poker room.


Column Continues Below Advertisement



NEW RESTAURANT ANDREA'S WILL OPEN AT ENCORE

Andrea's will be a new dining concept opening on Dec. 28 in Encore at Wynn Las Vegas in the space formerly occupied by Switch. The restaurant named after Steve Wynn's British wife Andrea Hissom Wynn will debut "vibe dining," combining a restaurant and nightlife experience into one environment and serve Asian fare. Andrea's will complete the expansive Encore Beach Club and Surrender Nightclub entertainment complex. Wynn Las Vegas resident DJ Steve Angelo, of Swedish House Mafia fame, will direct Andrea's music program as "Musical Chef."

The 6,194-square-foot restaurant will feature a lounge, a step-up dining area, hexagon-shaped tables for larger groups, private dining enclaves and a 2,100-square-foot terrace overlooking Surrender Nightclub's outdoor space.

THE ACT LAS VEGAS HAS OPENED AT THE PALAZZO

The ACT Las Vegas, the newest concept by New York City theater-nightlife impresario Simon Hammerstein, has opened inside The Shoppes at The Palazzo. Up to 1,000 folks can enjoy the 9,600-square-foot, multilevel performance-based nightclub. Hammerstein's other clubs in NYC and London are known as "The Box."

CHEF SOSA WILL OPEN POPPY DEN AT TIVOLI VILLAGE

Petra Greek Taverna at Tivoli Village closed on Halloween. Chef Angelo Sosa will take over that space and introduce Poppy Den, a neighborhood Asian-gastropub, on New Year's Eve. Chef Sosa was cast as a Season 7 "Cheftestant" on Bravo's "Top Chef" and also competed on "Top Chef All Stars." The restaurant's design will embrace natural light with a rustic, country setting and an outdoor Poppy Garden with poppy flowers and fresh herbs.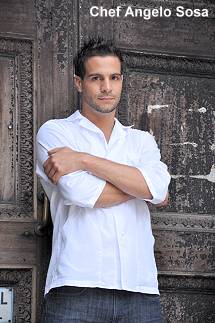 JW MARRIOTT – RAMPART CASINO BOOKS HEADLINERS
Ventriloquist-comedian Kevin Johnson will entertain in the Rampart Casino's Grand Ballroom on Friday, Nov. 16 at 7:30 p.m. Johnson is recognized for his appearances in the 2006 season of "America's Got Talent" where he made it to the semi-final round of competition. Tickets are $15.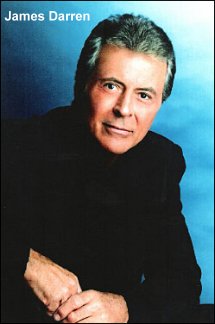 TV actor-crooner James Darren will follow on Nov. 17 at 7:30 p.m. and Nov. 18 at 4 p.m. Tickets are $20.
DOUBLE TREE BY HILTON AND TROPICANA PARTNER
DoubleTree by Hilton and New Tropicana Las Vegas now have a strategic franchise agreement that marks the return of Hilton Worldwide to the Las Vegas Strip after an almost 14-year absence. In January 2013, guests will be able to earn and redeem Hilton HHonors points and airline miles at the Strip resort.
'THE HOLLYWOOD SHOW' VISITS LAS VEGAS
"The Hollywood Show" featuring many pop culture celebrities signing autographs and memorabilia vendors will hold its event for fans on Friday, Nov. 9 from 6-9 p.m. and Saturday, Nov. 10 from 10 a.m. – 5 p.m. at the Las Vegas Hotel-LVH. Some of the iconic celebrities will include: Adrian Paul – "Highlander;" Jimmie Walker - "Good Times;" Linda Blair - "Exorcist;" Paul Michael Glaser and Antonio Fargas - "Starsky & Hutch" and the famous red Gran Torino car from the show. Tickets are $20.
SAPPHIRES HOLDS SIXTH ANNUAL PING PONG PALOOZA
The Sixth Annual Ping Pong Palooza presented by Sapphire Gentlemen's Club will be held on Tuesday, Nov. 20. The tournament pits teams of nightlife professionals against each other for a trophy. Teams must have a minimum of four players with at least one being a female player. This event was originally inspired by the Christopher Walken's flick "Balls of Fury." The first year there were a total of 32 teams and now the event is the largest mixed team ping pong tournament in the world. Event registration on Nov. 20 starts at 6 p.m. with cocktails and complimentary food and the tournament begins at 7 p.m. Proceeds from the Heineken booth will go to the Sapphire Foundation for Prostate Cancer.
FOOD UNIVERSITY AT CAESARS PALACE WILL ENLIGHTEN PALATES
For the holiday season, the inaugural Food University at Caesars Palace will take place Dec. 11-13. The three-day event is designed to transform fun-loving foodies from spectators into competition-ready chefs. Proceeds from the Food University's first 80 "admissions" will go to Keep Memory Alive, dedicated to finding cures for brain disorders. "Tuition" is $1,995; call 866-840-8822.
There will be private, VIP "field seminars" and a ceremony for Food U's first graduating class when the "Enlightened Palate" diploma will be passed out. Food University's culinary faculty will include: James Beard Award-winning Chef Alex Stratta; acclaimed cheese expert Laura Werlin, author of the James Beard Award-winning "All-American Cheese and Wine Book;" chef and TV personality Claudine Pepin; and Anne Dolce, cook editor, "The Daily Meal." Chef Bradford Thompson, winner of "Food and Wine" magazine's Best New Chef Award and the James Beard Award for Best Chef Southwest, will serve as Food University's culinary director.
INAUGURAL 'NEON HOLIDAY BAZAAR' PLANNED DOWNTOWN
The publication "DTLV" and "The Jeweler's Daughter" Polly Weinstein are creating the inaugural Neon Holiday Bazaar, a one-day pop-up market featuring more than 50 retailers, craftsmen, artists and small businesses, that will be held in the Jackie Gaughan Plaza at the El Cortez downtown from noon-8 p.m. on Saturday, Nov. 24. There will be a full-service bar and holiday menu at the "Shop Local Lounge" and food trucks onsite. "DTLV" will host the official after party at the new Commonwealth. For info, visit www.neonholidaybazaar.com.
MELISSA MANCHESTER WILL PERFORM AT THE SUNCOAST
Actress, singer-songwriter and musician Melissa Manchester will headline at the Suncoast Showroom, Nov. 24 and 25. Tickets start at $15.95.
Manchester was a "Harlette" with Bette Midler before her solo career that has included a Grammy for Best Female Pop Vocal Performance for "You Should Hear How She Talks About You" in 1982. In 1979, she became the first artist in Academy Awards® history to have two nominated movie themes in the same year – "Through The Eyes of Love" from "Ice Castles" and the title song from "The Promise."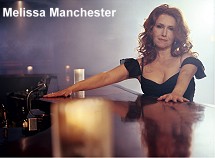 As an actress, Manchester has guest starred in numerous television shows and films and recently starred in the Chicago premiere of the musical "HATS!," which features several songs she co-wrote.
MUSIC AWARDS SHOWS VISIT LAS VEGAS
The "2012 Soul Train Awards," a two-hour celebration of the artists in R&B, hip-hop and classic soul music hosted by Cedric the Entertainer, will take place at Planet Hollywood on Nov. 8. The show will be broadcast on BET Nov. 25.
The "13th Annual Latin GRAMMY Awards" will take place at the Mandalay Bay Events Center on Nov. 15 and recognize today's Latin artists. This marks the fifth time Las Vegas will host the international Latin music showcase.
WENDY'S 3 TOUR CHALLENGE RETURNS TO RIO SECCO GOLF CLUB
Since 1992, the Wendy's 3-Tour Challenge has been the only professional golf tournament that pits three players from the PGA, LPGA and Champions Tours against each other in competitive, head-to-head threesomes for Tour bragging rights. This year, the tour returns to Rio Secco Golf Club Nov. 13 with the teams competing for a total purse of $1 million.
SPEEDY NEWS ITEMS
Bagatelle Beach & Supper Club at the New Tropicana after numerous delays will hold its grand opening on Friday, Nov. 16, but got off to an early start when it held a special Halloween "Night of Masks" event hosted by Dylan McDermott star of "American Horror Story."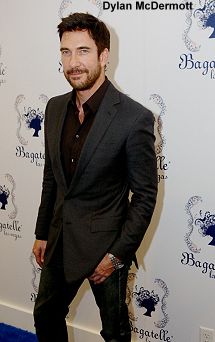 The Ovation Room at Green Valley Ranch is going to close, which affects the Lon Bronson and his band. Now they have just three Friday night 10:30 p.m. performances left – Nov. 9, 16 and 23.
TOP OF NEXT COLUMN
Rock 'N' Roll Fantasy Camp taking place Nov. 7-11 at the MGM Grand has announced the talent lineup. This session will feature 2012 GRAMMY Lifetime Achievement Award recipient Warren Haynes of the Allman Brothers, Gov't Mule, Jack Bruce of British rock trio Cream and John Popper of Blues Traveler.
Aviation Nation, the annual Nellis Open House and largest free public event in Nevada, returns Nov. 10-11 to Nellis Air Force Base.
Visited The Las Vegas Grille at 7865 W. Sahara Ave. where the motto is "A New View On Barbeque." On Nov. 17 at 7:30 p.m. at the restaurant, TickleMe Entertainment will produce a fundraising comedy show "Stand Up Comics for Critical Care Comics" to aid children in hospitals. Cost is $20.
On Thursday, Nov. 22 at TREVI inside the Forum Shops at Caesars, guests will be able to feast on a new combination of dried cranberries, vanilla gelato, a cranberry juice reduction and simple syrup. The festive gelato will be priced at $4.50 per scoop.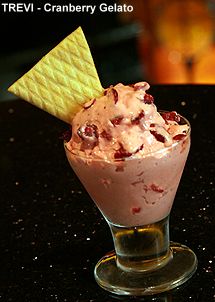 XIV Vegas Sessions will return to Hyde Bellagio with a superhero-themed bash and Gotham City look Sunday, Nov. 11. Signature champagne showers will rain down over guests. The monthly day-to-night party will begin at 5 p.m.
Sailor Jerry Spiced Rum will host a Pin-Up Party at Drink & Drag on the second floor of Neonopolis, Wednesday, Nov. 21 at 10 p.m. The evening will feature Sailor Jerry Pin-Up girls, an open bar from 10 -11 p.m., $5 drinks all night, $1 bowling and giveaways.
The weekly 1 p.m. Saturday Ghostbar Dayclub party is back at the Palms. Guests are encouraged to don playful costumes for the themed parties at the Ghostbar on the 55th floor.
The 12th annual Continental Tire Las Vegas Invitational featuring college teams will return to the Orleans Arena Nov. 23-24.
The Brunswick Corporation and Professional Bowlers Association are kicking off the expanded 2012-13 PBA Tour season in Las Vegas for PBA World Series of Bowling IV Nov. 2-11 at the South Point.
The 2012 Indian National Finals Rodeo (INFR) is returning to the South Point Arena for the fifth year Nov. 6-10.
Cabo Wabo Cantina inside Miracle Mile Shops at Planet Hollywood will host a series of UFC viewing parties through December: Nov. 10, 17, Dec. 8, 14, 15 and 29.
The Cosmopolitan will host Sunset Sessions, an event that will bring together music industry professionals and expose them to new talent as well as legendary favorites, Nov. 8 – 10. This will mark the first time the event will be open to the public. Tickets can be secured by making a monetary donation to one of several nonprofit organizations.
RACE RELATED EVENTS
NASCAR will return to Las Vegas for the post season Sprint Cup Series Champion's Week Nov. 26-30 and will culminate with the NASCAR Sprint Cup Series Awards. Good news, NASCAR's annual Cup Series event and Champion's Week will return to Las Vegas for the next three years.
High-octane racing will returns to the Orleans Arena for the final race of the 2012 GEICO Endurocross series Nov. 17. For 2012, Endurocross has expanded to eight-rounds including ESPN's X Games. Top off-road racers from both the United States and Europe will participate.
SOME UPCOMING SHOWS
Comedian John Pinette will return to The Orleans Showroom Nov. 9 and 10. Pinette in 1991 toured with Frank Sinatra, has starred as Edna Turnblad in "Hairspray," played opposite Gwyneth Paltrow in the movie "Duets," alongside Arnold Schwarzenegger in "Junior," and with John Travolta in "The Punisher." Tickets start at $39.95.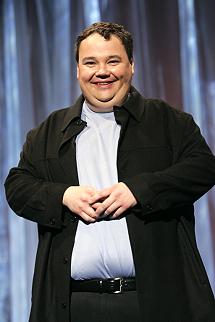 Guns N' Roses has launched its first-ever residency "Appetite for Democracy" at The Joint inside Hard Rock. They have nine performances left through Saturday, Nov. 24. Ticket prices start at $45.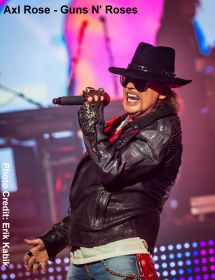 Steve Winwood who co-founded the group Traffic will bring his rock 'n' roll to the Pearl inside the Palms on Nov. 9. Tickets start at $49.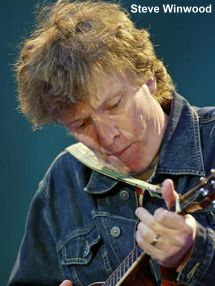 Nevada Ballet Theatre will present "The Nutcracker" at The Smith Center, Dec. 15-23. Tickets start at $45, call 702-749-2000.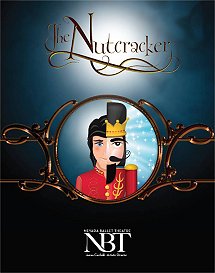 DINING BITES
Fú meaning "luck" in English" has opened at the Hard Rock offering Asian Fare including noodle dishes and dim sum.
Harrah's has partnered with Ruth's Chris Steak House to bring the first of its kind to the Las Vegas Strip. It is scheduled to open in the first quarter of 2013. The new restaurant will inhabit the space formerly occupied by The Range, which will close Nov. 11.
Project Pie is now open at MGM. This casual eatery allows guests the opportunity to custom-build artisan pizzas from more than 24 fresh toppings or the option to choose from nine signature pizzas. Pizzas are $12 each and include unlimited toppings. Salads, desserts and handmade milkshakes also are available. Project Pie is open daily from 10 a.m. to 2 a.m.
Block16 Hospitality will again expand its multi-faceted restaurant portfolio with the addition of a second Pink's Hot Dogs in Las Vegas. The new one at Red Rock Casino Resort & Spa replaces Turf Grill and will open by year's end covering 2,000 square feet.
It's anticipated that more than 50 local restaurants will participate in the "Coach Dave Rice Restaurant Rally" by donating a portion of all proceeds on Monday, Nov. 12 to the Dave Rice Foundation. The day will commemorate the first day of the Runnin' Rebels 2012/2013 basketball season. The cause is autism and other developmental disorders.
EARLY HOLIDAY CELEBRATIONS
The 19h Annual Cactus Lighting event will take place on Tuesday, Nov. 13 from 5-8 p.m. at the three-acre Botanical Cactus Garden adjacent to the Ethel M Chocolate factory in Henderson. The more than half a million colorful lights will be lit for the season from Nov. 14 through Jan. 1 nightly from 5 to 10 p.m. The attraction is free.
Sam's Town will kick off the holiday season with the public lighting of its special winter display at Mystic Falls Park on Wednesday, Nov. 21 at 5 p.m. The pioneer-themed Mystic Falls Park Light and Water Show begins at the porte-cochere with festive lighting and decorative snowflakes. Garland streams, wreath-adorned lampposts, and white light and snow-covered trees fill the atrium, while Cowboy Santa takes up residence in the park's gazebo. For the first time, Sam's Town will host the 15-minute laser light spectacular hourly during the holiday season from 5 p.m. to 10 p.m. through Jan. 1.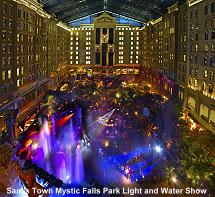 The Smith Center will host a complimentary holiday concert on Sunday, Dec. 9 with singer and famed Broadway actress Linda Eder in Symphony Park. The "Star Search" alum and Drama Desk Award-winner will delight audiences with a special concert amidst seasonal holiday décor including a 23-foot holiday tree strung with 11,500 lights. Known for her starring role in Frank Wildhorn's Broadway production of "Jekyll & Hyde," Eder will perform signature tunes and favorite holiday classics. The concert is complimentary but tickets must be reserved online at www.TheSmithCenter.com.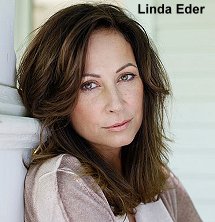 'BODIES…THE EXHIBITION' OFFERS INCENTIVE TO QUIT SMOKING
In support of the American Cancer Society's 37th Great American Smokeout, "BODIES…The Exhibition" at the Luxor is displaying and allowing guests to touch a real smoker's lung riddled with toxins and tar on Nov. 15. If motivated to quit, smokers can receive a complimentary admission with the purchase of one adult ticket from 10 a.m. – 7 p.m. by throwing away their cigarettes in the clear box provided and committing to quit. Note that lung cancer is the second most common cancer in both men and women.
Column Continues Below Advertisement
CONTINUE ON TO...:

THIS WEEK'S >LAUGHLIN NEWS
LAST WEEK'S >LAS VEGAS NEWS
>VEGAS VIEW FULL NEWS ARCHIVES
Return to >"Heard Around Town"
Return to >Las Vegas Leisure Guide