LILY TOMLIN HITS LAS VEGAS FOR THE FIRST TIME AT THE MGM GRAND
Comedienne Lily Tomlin will perform in Las Vegas for the first time in the Hollywood Theatre at MGM Grand, Nov. 10-18 at 8 p.m. nightly. Tickets are $50, $70 and $150, call 800-929-1111 or 702-891-7777.
Tomlin was catapulted to stardom on "Laugh-In" when America fell in love with her characterizations of Ernestine, the irascible telephone operator, and Edith Ann, the hilarious six-year-old in the big rocking chair. Tomlin also played the boss on the CBS series "Murphy Brown;" was the voice of Ms. Frizzle on the children's animated series "The Magic School Bus;" appeared as Will's boss on "Will & Grace;" President Bartlett's assistant on the hit NBC series "The West Wing;" and most recently as a self-styled sleuth on "Desperate Housewives."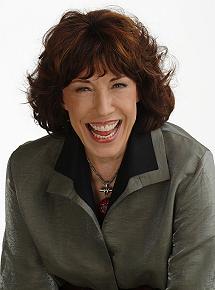 Tomlin's film credits are many starting with her film debut in Robert Altman's American classic "Nashville," for which she received an Oscar nomination. Her most recent flick is "Pink Panther 2" and she starred in the mega-hit "Nine to Five" with Dolly Parton and Jane Fonda.
Throughout her extraordinary career, Tomlin has received numerous awards including six Emmyr Awards, two Tonyr Awards, and a GRAMMYr.

Column Continues Below Advertisement


JERRY SPRINGER WILL HOST `AMERICA'S GOT TALENT LIVE'
Legendary talk-show host Jerry Springer will host "America's Got Talent Live," the live version of NBC's entertainment show, at Planet Hollywood in the 1,300-seat CHI Showroom for a 10-week run starting Oct. 7. He hosted the second and third seasons of "America's Got Talent" before leaving the series to portray lawyer Billy Flynn in the West End and Broadway productions of "Chicago" through Sept. 6. Last October, he hosted a sold out one-off "America's Got Talent Live" spectacular in Las Vegas.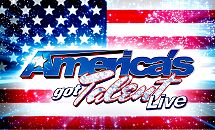 Springer is currently in his 19th season of hosting NBC Universal Domestic Television Distribution's talk show "The Jerry Springer Show." In 2006, he added to his varied career by appearing on "Dancing with the Stars." Springer has done everything from participating in the television talk show circuit to being a guest speaker at college campuses. He's graced the covers of magazines and penned "Ringmaster," a book about his life that was released in 1998. The man has done it all.
COMEDIAN KATHY GRIFFIN RETURNS TO MANDALAY BAY FOR TWO SHOWS
Award-winning comedian Kathy Griffin will do two shows at the Mandalay Bay Theater on Friday, Oct. 30 at 7:30 and 10:30 p.m. Tickets are $65, call 702-632-7580 or 800-745-3000.
Griffin has hosted the Bravo A-List Awards for the past two years and won the Vanguard Award at the 2009 GLAAD Media Awards. She co-hosted "The Billboard Music Awards" for three years and has appeared on many talk shows.
Griffin began her acting career on NBC's sitcom "Suddenly Susan" as Vickie Groener, Brooke Shields' acerbic colleague. After winning the competitive ABC reality show "Celebrity Mole," she landed a starring role in her own show on Bravo, "Kathy Griffin: My Life On The D-List" and took home an Emmy in 2007 and 2008 for "Outstanding Reality Program."
In June 2008, Griffin released her first comedy album "For Your Consideration" and it was nominated for a GRAMMYr Award for "Best Comedy Album." Her distinctive voice can be heard in animated series such as "The Simpsons," "Stripperella" and "Dilbert." Currently, she is lending her voice to the animated adventure film "Around the World in 50 Years 3D."
VOCAL SOUP HAS A RETURN ENGAGEMENT AT THE SUNCOAST
Absolutely back by popular demand and following a sell-out debut appearance in June, Vocal Soup, featuring long-time friends and performers Clint Holmes, Susan Anton, Domenick Allen and Martin Nievera, will return to the Suncoast Showroom, Sept. 25, 26 and 27. This is truly a "must-see" show. Tickets start from $29.95, call 702-636-7075.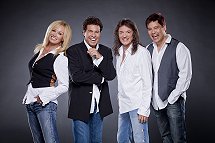 The concert will include signature Vocal Soup material, including the title song "Vocal Soup," rock `n' roll classics, hits from Foreigner, a love medley, popular and Broadway songs, plus the debut of new numbers for the group.
In addition, special guest Vincent Falcone, pianist and conductor for Frank Sinatra, will perform and conduct during a segment of the show dedicated to the music of Sinatra's era.
CHEAP TRICK RELEASES `SGT. PEPPER LIVE' ALBUM AND DVD
American power-pop band Cheap Trick has released "Sgt. Pepper Live" CD and DVD in celebration of their concerts honoring the 40th anniversary of The Beatles' album and leading up to their "Sgt. Pepper Live" shows at the Hilton Sept. 13-15, 17-19 and 21-23. Tickets are $65, $80 and $95, call 702-732-5755 or 800-222-5361.
The live performance will feature the New York Philharmonic orchestra, Indian Sitar Band and an array of special guest artists. At the helm of the production is Geoff Emerick, the renowned engineer of the classic 1967 album.
VARVATOS BRINGS ITS BOWERY ACT TO LAS VEGAS
John Varvatos Enterprises is opening a 3,000-sqaure-foot boutique at the Hard Rock Hotel this month. It's a venue where fashion and music will groove together. John Varvatos' early days in Detroit exposed him to the unique and edgy personal style of rock icons from Alice Cooper to The Who and inspired and influenced the evolution of his eclectic sensibility.
The store features a stage similar to the one in the New York City Bowery location and will be used for planned events, record release parties, impromptu jam sessions and live broadcasts of Varvatos "Born in Detroit" show on Sirius. There will be a 30 ft. video wall that will play rock videos and be a background for live performances.
In addition to all three John Varvatos brands (Collection, Star USA and Converse), the new store is the exclusive Nevada dealer of James Trussart guitars.
The store's space is new and exposes the industrial hardware of blackened steels, glass sliding doors, oxblood painted wood, vintage smoky mirrors and chandeliers, and an overall rough-hewn elegance.
The store's opening party will feature legendary rockers Cheap Trick, fresh off a recent tour promoting their newest record entitled, "The Latest." They have been featured artists in the John Varvatos ad campaign.

TOP OF NEXT COLUMN
GRIND BURGER BAR & LOUNGE WILL DEBUT AT BLUEGREEN
Well-known Las Vegas restaurateur, Mark DiMartino, and his business partner will launch DiMartino's newest concept, Grind Burger Bar & Lounge, on Sept. 25. The premium build-your-own burger or meatless burger restaurant will be located within the Bluegreen timeshare complex on Tropicana. Grind will be open daily for lunch, dinner and late night.
Grind will offer a casual 3,000-square-foot dining experience that seats 90 patrons. The industrial design décor will be reminiscent of the 1940s with exposed brickwork, stainless steel fixtures, industrial-style lighting, grey powder coated metal chairs and bases with dark-stained metal tops. Additional feature will include a modern bar with granite countertops and 15 barstools.
DiMartino got his start in the family restaurant business more than 30 years ago when his family opened DiMartino's Deli on Maryland Parkway in 1974. He relocated to the Tropicana in 1989 and founded the Tilted Kilt concept inside the Rio. DiMartino is also the current owner of Dué Pizzeria located at 384 E Tropicana Avenue.
`ROCKSTAR THE TRIBUTE' OPENS AT THE HARMON THEATER
"RockStar The Tribute" opened at the Harmon Theater at the Miracle Mile Shops at Planet Hollywood Sept. 1, in the 9 p.m. time slot while Amazing Johnathan is on tour in Australia. Beginning Sept. 15, the show will take over the 7 p.m. time slot when "Hitzville - The Show" goes on tour again. The tribute show also has 11 p.m. shows Sunday through Wednesday. Tickets are $49.95, $69.95 and $99.95.
"RockStar The Tribute" highlights a band of players and front men from famous rock bands of the '80s and '90s. The band features on drums Brent Fitz, who played with Vince Neil and Alice Cooper; on bass guitar Sean McNabb, who played with Quiet Riot and Dokken; on guitar Kenny Kanowski from Steelheart; on guitar Mike Szuter, who played with the Paul Gilbert Band and George Lynch; on bass guitar Kyle Keiderling, who performed with Billy Idol and Bang Tango; and Chas West from Lynch Mob and Bonham on lead vocals.
The authentic look-alike/sound-alike "RockStar" tribute artists will feature tributes to Ann Wilson from Heart, Steven Tyler from Aerosmith, Robert Plant from Led Zeppelin, David Coverdale from Whitesnake, Bon Scott from AC/DC, Ozzy Osbourne and many more.
OLYMPIA WEEKEND RETURNS TO THE ORLEANS ARENA
For the fifth consecutive year, Olympia Weekend will return to the Orleans Arena, Sept. 25-26. Mr. Olympia is an annual bodybuilding competition held by the International Federation of BodyBuilders (IFBB). Winning this event is considered the highest accolade in the professional bodybuilding field. The parallel contest, Ms. Olympia is also part of the event. Tickets and VIP packages range from $54.50 to $262.50, call 702-284-7777.
16TH RENAISSANCE FAIR WILL TAKE PLACE AT SUNSET PARK
For the 16th year, a medieval kingdom will take over Sunset Park with lavishly costumed knights, knaves, fine ladies and wenches as Clark County Parks and Recreation presents the annual Age of Chivalry Renaissance Festival, Oct. 9-11. The event opens at 10 a.m. each day. Admission is $10 for adults and $5 for seniors and children 5 to 12. Three-day passes are $25 and $10, check with Ticketmaster outlets.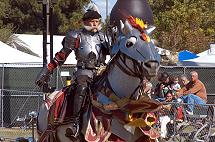 This period-themed event features several stages with entertainment,
historical re-enactments, jousting tournaments, medieval pageantry and more than 100 artisans - including blacksmiths, stained glass designers, jewelers, wood workers, toy makers, perfume blenders, stone carvers and sword, dagger and armor craftsman - to demonstrate and sell their wares. Authentic food, from fish and chips to an English feast, will be available as well as beer and ales.
QUICK CLIPS
B.B. King's Blues Club, a new restaurant, bar and music venue, is getting ready to open at The Mirage.
The fabulous Liza Minnelli will headline at the MGM Grand Hollywood Theatre, Sept. 25-Oct. 1.
The stellar lineup at The Comedy Stop at the Sahara for Sept. 14-20 is Scott Bruce, Karen Rontowski and fast rising young star Dan Grueter. Most recently, Rontowski finished shooting her acting lead role debut in the upcoming movie "Return to Sender." Shows are at 9 p.m.
Andre Agassi's 14th Grand Slam for Children will be held at Wynn on Sept. 26 with an entertainment lineup that will include comedian Dane Cook, country star Tim McGraw, former "American Idol" star Daughtry, and R&B singer Brian McKnight.
Madame Tussauds at the Venetian is celebrating its 10th anniversary. The famed attraction, an offspring of the 200 year-old Madame Tussauds London, was one of the first locations outside of England. More than 100 world-famous figures, each costing an average of $300,000 to create, are featured at the attraction at one time, in various themed areas.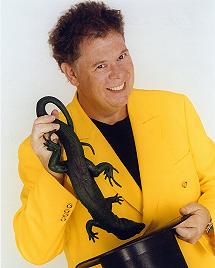 The headlining comedian at the Riviera Comedy Club, Sept. 14-29 is Nick Lewin, who combines stand-up comedy, variety and magic and had a show for five years in Las Vegas. His appearance on "Wise Guys Tonight" earned him a nomination for cable television's ACE Award. He will be joined by Vinnie Coppola and Gary Caouette. Shows are at 8:30 and 10 p.m.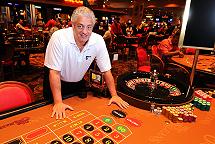 Casino Gaming, LLC debuted its newest game COLORS at The Orleans, which is a new betting option for Roulette, allowing players to bet that either red or black will hit three consecutive times in a row. The player is paid 8 to 1. The Orleans is the first casino in Las Vegas to feature the multi-spin Roulette option.
The 4th Annual Wine Amplified Festival will be held at Mandalay Bay Beach on Sept. 26 at 7 p.m. and feature 150 wines and 50 wineries. Tickets are $50, call 702-632-7580.
The Miracle Mile Shops at Planet Hollywood Resort & Casino will welcome Billabong to the center's growing list of new retailers in early 2010. Billabong is a surfing lifestyle retailer specializing in branded surf and extreme sports apparel and accessories.
"The Dolls of Japan" free exhibit has opened at the Henderson Convention Center and will run through Oct. 10. This display offers the chance to view 70 dolls dressed in traditional clothing, hairstyles and adornments.

Column Continues Below Advertisement



CONTINUE ON TO...:


>THIS WEEK'S LAUGHLIN SEGMENT
>LAST WEEK'S LAS VEGAS SEGMENT
>VEGAS VIEW FULL ARCHIVES
>Return to "Heard Around Town"
>Return to Las Vegas Leisure Guide