R&B SUPERSTAR JAMIE FOXX BRINGS HIS TOUR TO CAESARS PALACE
Jamie Foxx will bring his "Blame It Tour" to The Colosseum at Caesars Palace on Friday, Oct. 9. Tickets range from $59.50 to $195, call 800-745-3000.
"Intuition," Foxx's newest musical release, features an impressive list of guest stars such as Lil' Wayne, Kanye West, T-Pain, and T.I.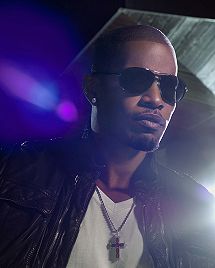 When his last album, "Unpredictable," reached the top spot on the U.S. pop charts in 2006, he became only the fourth person in history to win an Academy Award for acting, he played Ray Charles in 2004's "Ray," and release a No. 1 album. The other three were Frank Sinatra, Bing Crosby and Barbra Streisand.

Column Continues Below Advertisement



D.L. HUGHLEY WILL PERFORM AT MONTE CARLO

Best known as the star and producer of his namesake television show "The Hughleys," and as one of the four stand-out comedians featured in Spike Lee's hit comedy docu-film "The Original Kings of Comedy," stand-up comedian D.L. Hughley will perform inside the Lance Burton Theatre at Monte Carlo Sept. 16 - 19 at 9 p.m. nightly. Tickets are $45 and $69, call 702-730-7160 or 877-386-8224.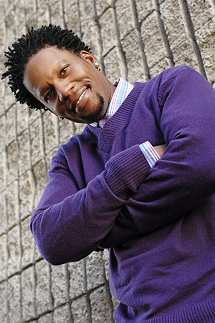 Hughley starred in his own one-hour special for HBO entitled "Unapologetic," which was his fourth for the network. Hughley has hosted his own talk show on Comedy Central "Weekends at the DL." In 2007, Hughley starred on the NBC series "Studio 60 on the Sunset Strip" and hosted HBO's "Def Comedy Jam." In the summer of 2008, he hosted the BET series "S.O.B: Socially Offensive Behavior." He was most recently seen on CNN hosting his own talk show, "D.L. Hughley Breaks the News," and he's now a regular contributor to the network.
KELLY CLARKSON'S TOUR STOPS AT THE HARD ROCK
Pop megastar Kelly Clarkson will be bringing her "All I Ever Wanted Tour" to The Joint at the Hard Rock on Nov. 6. Clarkson will be joined by the Australian sister duo The Veronicas and rising band Parachute. Tickets start at $49.50, call 800-745-3000.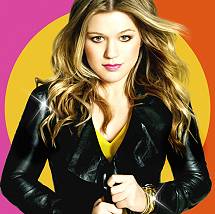 Clarkson has sold more than 20 million albums since her 2002 debut. Her "All I Ever Wanted" release shattered Billboard Records, when "My Life Would Suck Without You" jumped from No. 97 to No. 1 in its first week of release. Clarkson premiered her current single "Already Gone" on "The Late Show with David Letterman."
The Veronicas, who delivered five top 10 singles in Australia on their debut album, have now earned platinum record success with the electro-rock sizzler "Untouched." Parachute's current single "She is Love" continues to climb both Hot AC and Top 40 charts.
WYNONNA WILL SING AT THE ORLEANS
Iconic country singer Wynonna Judd will bring her 2009 tour and a glimpse into her 25-year epic musical journey to the Orleans Showroom, Sept. 25, 26 and 27. Tickets start from $74.95, call 702-365-7075.
Wynonna will sing the chapters of her life when she performs an eclectic assortment of country, rock, blues and soul-bearing standards from her current album, "Sing: Chapter 1," which is her seventh solo effort. Wynonna has sold more than 10 million albums and had 16 Top Ten hits.
Wynonna's rapport with fans dates back to the early-1980s launch of The Judds, featuring Wynonna and her mother Naomi. The Judds won seven CMA Country Duo of the Year honors, five Grammys and sold more than 20 million records.
CROSBY, STILLS & NASH WILL PERFORM POOLSIDE AT THE M RESORT
Grammy award- winning trio Crosby, Stills & Nash (CSN) will perform at the M Resort's Villaggio Del Sole Entertainment Piazza on Saturday, Sept. 26. Noted for their intricate vocal harmonies, the widely-celebrated group comprised of legendary artists David Crosby, Stephen Stills and Graham Nash have been together for more than four decades. Tickets are $88.
Following CSN will be Journey on Oct. 3 and Tim McGraw on Oct. 23.
DIONNE WARWICK `KNOWS HER WAY' TO THE CANNERY
Singer, songwriter, actress and producer Dionne Warwick will take the stage at The Club inside the Cannery in North Las Vegas on Saturday, Oct. 10 at 8 p.m. Tickets start at $19.95, call 702-507-5757 or 866-999-4899.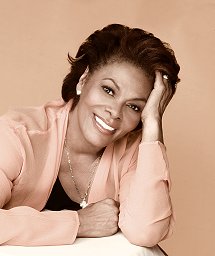 Celebrating more than 40 years in the music business, Warwick between the years 1963 and 1966 became the first African-American female vocal artist to record one-dozen consecutive top 100 hit singles. In 1968, Warwick also became the first African-American female solo artist of her generation to receive a Grammy Award for Best Contemporary Female Vocal Performance.
JON LOVITZ BRINGS HIS COMEDY ROUTINE TO THE EXCALIBUR
Comedian Jon Lovitz will bring his distinctive style to the Excalibur, Sept. 15-Oct. 1. Tickets are $54 and $79, call 702-597-7600.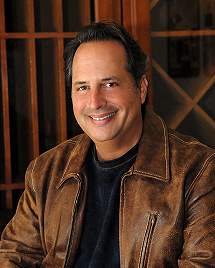 In 1985, Lovitz accepted an offer to perform regularly on "Saturday Night Live" and within his first two years on the show earned an Emmyr Award. He became well-known for many characters including Tommy Flanagan of Pathological Liars Anonymous, Master Thespian and Hanukkah Harry.
Lovitz has been in more than 30 movies including "Big," "A League of Their Own" and "The Wedding Singer." His distinctive voice gave him the lead voice of the character Jay Sherman in the cult cartoon series "The Critic." He has performed voiceovers for numerous animated features including "American Tale: Fievel Goes West," "Cats and Dogs" and "Eight Crazy Nights, "and worked on "The Simpsons" where he created the character "Artie Ziff," Marge Simpson's boyfriend.

TOP OF NEXT COLUMN
`KIKI MELENDEZ' HOT TAMALES LIVE' WILL PERFORM AT THE PALMS
A night of diverse comedy will take place at the Pearl at the Palms when "Kiki Melendez' Hot Tamales Live" perform on Sunday, Sept. 13. Tickets are $25, $30 & $35, call 800-745-3000.
Straight from a successful run on Showtime, "Kiki Melendez's Hot Tamales Live" will celebrate the show's 7th anniversary with a special performance showcasing host Kiki Melendez, comedians Amy Anderson, Carla Collins, Tiffany Haddish, Jill Michele Melean, Nadine Rajabi and, direct from New York City, "The Ambassador of Love" Mucho Macho Valentino.
"Hot Tamales Live" was created by Melendez and actress Eva Longoria with the goal of "uniting humanity though laughter." The comedic variety show will feature comics, special celebrity guests and the Hot Tamales Live Salsa and Samba dancers.
ROCKER BILLY SQUIER WILL PERFORM AT THE HENDERSON PAVILION
Classic rocker Billy Squier's only stop in Southern Nevada on his "All Night Long" tour will be at the Henderson Pavilion on Tuesday, Sept. 22, at 8 p.m. Ticket prices start at $26, call 702-267-4TIX (4849).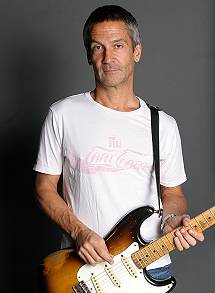 Squier enjoyed a virtual lock on the rock and pop charts throughout the 1980s and early 1990s, releasing eight top-selling albums, landing 12 songs on the Billboard Hot 100, and having his monster hit, "The Stroke," from his sophomore album release. "The Stroke" has been featured in movies, "Blades of Glory" and "Billy Madison."
In the past decade, Squier has worked with music artists Richard Marx, Edgar Winter, Rod Argent, Sheila E and many others, touring with Ringo Starr & His All Starr Band.
PALACE STATION HOSTS FUNDRAISER TO HELP SAVE PRIMATES
On Sept. 25 and 26, Palace Station will host "Monkey Biz, - A Multimedia Event," which will showcase abstract artwork done by monkeys, to raise funds for the non-profit Jungle Friends Primate Sanctuary. Founded by Kari Bagnall, a former 30-year Las Vegas resident, Jungle Friends rescues and offers a permanent safe haven for monkeys. Jungle Friends exists entirely on donations and It costs about $5,000 a month just for food and medication for the animals.
On Friday night, there will be a VIP reception with "Monkey Shine" drinks from 7-8 p.m., a "Vegas Vegan" dinner from 8-10 p.m., and a "Banana Split" After-Party dessert event at 10 p.m., plus entertainment all night long. The public can attend everything for $50 or the reception and/or after-party for $20 for each event; contact Audrey Roberts at 702-242-8811.
On Friday evening and Saturday from 10 a.m. - 6 p.m., the paintings, merchandise and gifts will be available for purchase and multi-media presentations will be shown. ARTV will be filming the event on HDTV.
`SHADES OF SINATRA' RETURNS TO THE SUNCOAST
"Shades of Sinatra" will return to the Suncoast Showroom, Oct. 2, 3 and 4. The vintage show with humor and storytelling doesn't try to impersonate the man, but instead blends signature Frank Sinatra favorites with some of the most beloved sounds from his era. Tickets start from $19.95, call 702-636-7075.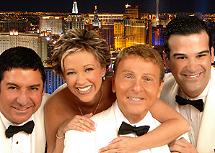 In 2005, "Shades of Sinatra" creator Kelly Clinton assembled the group's three male vocalists, Larry Liso, Ryan Baker and Carmine Mandia, who were all heavily influenced by Sinatra. In 2006, Lisa Smith joined the group and added a female presence. "Shades of Sinatra" has a standing engagement at the Suncoast.
CHAD & JEREMY BRING `A SUMMER SONG' TO EASTSIDE CANNERY
British invaders, Chad & Jeremy will bring their rockin' songs to Marilyn's Lounge at the Eastside Cannery on Sept. 11 and 12. Tickets are $10.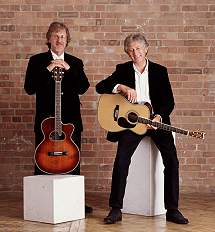 The duo, comprised of Chad Stuart and Jeremy Clyde, met in London while they were both studying at the Central School of Speech and Drama. In 1963, their song "Yesterday's Gone" climbed the charts and was released a year later in America. Their second single "A Summer Song" was their biggest North American hit.
The two friends parted ways as the 1960s came to a close and reunited in 2003 for a new album and tour. Chad & Jeremy released their Greatest Hits album in 2008.
`DIVERSITY FEST 2009' IS BOOKED AT THE CASHMAN THEATER
The DIVERSITY FEST 2009, which will be an evening of celebrating Christ through diverse genres of music, dance, poetry, and the spoken word, will take place on Sunday, Sept. 20, at 5 p.m. at the Cashman Theater downtown. Tickets are $15 in advance at www.diversityfestlv.com or $20 at the door.
The event will feature gospel soul artist Lisa McClendon, Platinum Souls, Transit Earth, and April Lee Hernandez-Castillo, who is best known for her role in Richard LaGravenese's "Freedom Writers" opposite Hillary Swank.
QUICK CLIPS
Bob Dylan and his band will headline at the Hard Rock on Sunday, Oct. 18. Tickets are $59.50.
Chef Enrique Tinoco has opened Tinoco's Kitchen Express next to his Tinoco's Kitchen restaurant that he opened last January in the Las Vegas Club downtown. The new convenience location is opens daily at 10 a.m.
David Hernandez, who was a finalist from "American Idol" season 7, has joined the band ENVY as its co-lead singer. ENVY performs a free show every Friday night at Club Madrid inside Sunset Station.
The 19th Annual Las Vegas International Mariachi Festival will be held at Paris in the Paris Theatre Des Artes on Saturday, Sept. 12 at 8 p.m. The event coincides with Fiestas Patrias, Mexico's independence, and will feature mariachis Lucero, Vargas De Tecalitl n and Sol de M'xico De Jos' Hern ndez. Tickets are $99.50, $127.50, $155.50 and $185.50, call 702-967-4567.
Green Valley Ranch has introduced Endless Summers at The Pond, a new weekly Saturday night poolside party open to the public. The free admission event starts at 6 p.m. Tunes are featured by the reggae band, Bonafide, and DJ Jace 1 on the turntables.
The Village at Lake Las Vegas has free Saturday night jazz concerts from 7-10 p.m. lined up Sept. 5, 12, 19 and 26. On Sept. 12, there will be a Vino de Lago wine walk for $25 with proceeds benefiting MDA.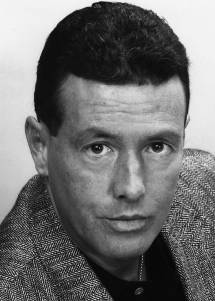 JJ Ramirez, who was the first comedian to incorporate a "dating game" into his comedy routine, will headline the Riviera Comedy Club with Marty Pollio and Rob DaRocha, Sept 7-13.
Aliante Station in North Las Vegas has added Superstars Karaoke every Thursday night from 7 - 11 p.m. and free poolside Jazz Fridays concerts from 7 to 10 p.m. every Friday through Oct. 2. The free "superstar" karaoke opportunity is first-come, first-served with sign ups at the start of the evening. Superstar performances are every 30 minutes with traditional karaoke available in between. The "superstar" treatment includes professional hair, makeup staff and wardrobe.

Column Continues Below Advertisement


CONTINUE ON TO...:

>THIS WEEK'S LAUGHLIN SEGMENT
>LAST WEEK'S LAS VEGAS SEGMENT
>VEGAS VIEW FULL ARCHIVES
>Return to "Heard Around Town"
>Return to Las Vegas Leisure Guide