T&T (Tacos & Tequila) will be a highly stylized, 8,000-square-foot restaurant with a high-energy vibe and flavorful menu that will open in late August at the Luxor. Utilizing their years of hospitality experience, creators and owners Michael Frey and Craig Gilbert announced that T&T will be the first project under the formation of their new company, Drive This Entertainment!. T&T will be located above hotel registration. It will be open daily for lunch and dinner from 11 a.m. to 11 p.m. and offer late-night dining until 3 a.m.
T&T will embody traditional and modern elements of Mexican style intermixed with a rock 'n' roll flair. Frey describes the eatery as - think Pink Taco meets Coyote Ugly interpreted by Quentin Tarantino. T&T will feature five icons of Mexican culture - the sombrero, the shot glass, the bullfight, skeletons and seductive women.

Column Continues Below Advertisement


Embracing Mexican culture through its design and cuisine, T&T will capture attention with a massive brushed aluminum covering inspired by the sombrero. Two 20-foot laser cutouts depicting skeletons dancing and drinking tequila will adorn the "sombrero," which will be lined with lights that shoot down toward the ground, reflecting the images on the floor and peppering the space with jagged illuminations.
Serving as additional eye candy and a second design focal point, the bar area will feature a 25-foot-by-40-foot mural illustrating the excitement and voracity of a bullfight and the sensuality of its main subject: a female matador. Three similar murals with provocative images of the matador and bull will appear in the restaurant's lounge area, El Salon, positioned off the main dining room. In keeping with the Mexican theme, the designers have chosen a bright color palette of yellows, reds, greens, oranges and blues throughout the restaurant in chair coverings, countertops and decorative lighting.
Complementing its bold style, T&T will pump rock 'n' roll music into the space and create a unique bar experience with trained Tequila Temptresses, who will sport T&T branded apparel and provide guests with expert recommendations on tequila pairings or shots.
The concept will also feature a freestanding frozen daiquiri bar, which will offer drinks to guests on-the-go. Guests can also shop for men's and women's apparel and gifts.
The more than 500 Egyptian reproductions that were made in Egypt 15 years ago for the Luxor's King Tut exhibit have been donated to the Las Vegas Natural History Museum located downtown. The move is part of the master plan to revamp and update the Luxor's motif. The 12,800-square-foot space will be replaced with the Titanic exhibit currently housed at the Tropicana.
The Las Vegas Natural History Museum will be storing the items they've received until a 4,000-square-foot addition is added to the museum to showcase its first cultural exhibit. The hopes are to open the new exhibit next year.
Rock & Roll Hall of Famers, Walter Becker and Donald Fagen have announced that STEELY DAN will bring its THINK FAST, STEELY DAN SUMMER TOUR 2008, to The Pearl inside the Palms on Friday, Aug. 8, at 8 p.m. Tickets are $128, $153, $178 and $203, call 702-474-4000.
STEELY DAN have sold more than 30 million albums worldwide and helped define the soundtrack of the '70s with hits culled from their seven platinum albums issued between 1972 and 1980 (including 1977's groundbreaking Aja). They reunited in the early '90s and have toured throughout the decade and beyond, releasing multi-Grammy winner Two Against Nature in 2000 and its acclaimed follow-up Everything Must Go in 2003. They were inducted into the Rock and Roll Hall of Fame in 2001.
For their show, Becker and Fagen will draw from their three-decade-plus catalog of signature hits and album favorites. The dapper duo will be supported, as always, by their tight, sophisticated band of world-class R&B and jazz players. Set lists may also sample from Fagen's just released Nightfly Trilogy, and Becker's new solo album, Circus Money. In addition, concertgoers will be treated to stellar opening acts including rising jazz star Sam Yahel and his Organ Trio, The Bill Charlap Trio, The Chris Cheek Group and other acts to be announced.
The American Superstars show, which opened in Las Vegas with the Stratosphere in April 1996, has signed a contract extension through November 2009. American Superstars is a full-scale production show that combines the talents of tribute artists portraying the likeness and musical abilities of today's and yesterday's hottest stars. The American Superstars cast features Darren Lee as Elvis, John Anthony as Rod Stewart, Chad Givens as Tim McGraw, Damian Brantley as Michael Jackson, and Lorena Peril as Christina Aguilera. The high energy Superstars Dance Band and the talented Superstars Dancers back the multi-talented cast.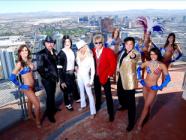 The new Eastside Cannery under construction at 5255 Boulder Highway recently loaded slots onto the casino floor. The new resort will open in late August 2008 and have 65,000 square feet of casino space with 2,190 slot machines, 26 table games, a 400-seat bingo hall, a live keno lounge, a poker room and a Race & Sports Book. The new 16-story hotel tower will have 307 guest rooms and suites that will showcase floor-to-ceiling glass windows to give guests a view of the Las Vegas Strip. Other amenities will include six restaurants, four bars, an upscale live entertainment lounge, a half-acre pool area complete with cabanas and a Jacuzzi and 20,000 square feet of ballroom and meeting space.
Spamalot will close at Wynn Las Vegas on July 13.
Due to his recent death, singer Steve Lawrence will be filling comedy icon George Carlin's dates, Aug. 15-17, at the Orleans. Lawrence will be backed by a 27-piece orchestra.
On June 25 during his 4 p.m. performance at the Flamingo, Nathan Burton received the coveted "Merlin Award" as the best comedy illusionist of 2008 from the International Magicians Society (IMS). The IMS was founded in 1968 by Tony Hassini, and over the past 40 years, the organization has grown to nearly 40,000 members.
The Stage Deli that was an original tenant at the Forum Shops at Caesars has closed after a 15-eyar lease. The deli was operated by Ark Restaurants.
The Epicurean Charitable Foundation Las Vegas will partner with Rio Secco Golf Club to sponsor the first Adiyl Mir Memorial Golf Tournament fundraiser on Aug. 16 at the Rio Secco Golf Club. The cost is $125, call 702-777-2402.
A Las Vegas Elvis fan club has raised the money for an Elvis Presley star to be placed in front on the Riviera on Sept. 26. The Las Vegas Walk of Stars has authorization from the county to place stars along Las Vegas Boulevard from the Sahara resort south so his will be the 27th star along that route. For information, visit www.astarforelvis.com.
The Findlay Toyota Las Vegas Classic will bring together some of the nation's up-and-coming teams to compete in an early season basketball event at the Orleans Arena, Dec. 22 and 23. Tickets for the final two rounds in Las Vegas can be purchased now, call 702-284-7777. There will be a field of eight teams.
Two-time Grammy Award winner Petula Clark will perform at The Club inside the Cannery in North Las Vegas on Saturday, Sept. 6. Tickets start at $19.95, call 702-617-5585 or 866-287-4643.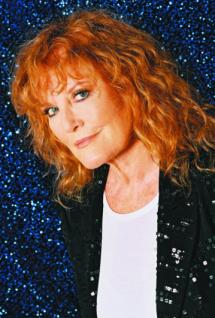 Clark first broke into the limelight during World War II when as a child she entertained the troops. Clark has appeared in more than 30 British and American films, but she is best known for her amazing recording career. During the 50 plus years she has been performing, Clark has sold in excess of 68 million records. Her breakout hit Downtown launched her American career earning her a Grammy Award in 1964. Clark quickly followed with I Know A Place, which went to No. 3 on the charts and earned her a second Grammy Award in 1965. All told, Clark has had 15 top 40 hits and two No. 1 hits in the United States. Internationally, she has charted 159 top 40 hits.
The Ultimate Fighting Championship (UFC®) middleweight champion Anderson Silva, arguably the best mixed martial arts fighter in the world, pound-for-pound, will move up in weight class for the first time when he jumps from middleweight to light heavyweight to fight James "The Sandman" Irvin (14-4-1) on Saturday, July 19 at The Pearl in The Palms. Tickets are $450, $300, and $200, call 702-474-4000.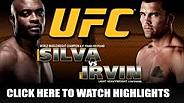 Silva vs. Irvin and a full lineup of match ups will air LIVE - for the first time ever - on the East and West coast on Spike TV on July 19.
Spanish Trail Golf and Country Club has been selected as the host site for the 2008 Maddux-Harmon Celebrity Invitational. The two-day tournament, hosted by Greg Maddux and Butch Harmon, will take place at the newly renovated 27-hole championship course on Oct. 20 and 21. Now in its eighth year, the event has consistently yielded robust celebrity participation with the proceeds benefiting the Maddux Foundation.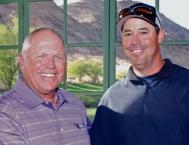 The event features two days of golf, a clinic with Butch Harmon, an ultimate shot derby and a bevy of celebrity participants. For information, contact Tournament Director Gene Stunkel at 702-385-2525 or visit (redacted).
The '80s glam metal parody band Steel Panther, formerly known as Metal Skool, is now performing at the 500-seat Ovation inside the Green Valley Ranch resort every Friday at 11:30 p.m. The band has already held performances with celebrities including Scott Ian from Anthrax, LA Guns and UFC fighter Josh Burkman joining them on stage.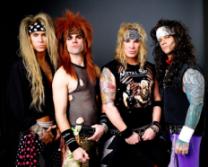 The band formed in Los Angeles in 2002 under the name Danger Kitty and became known around the West Coast for their wild and crazy antics. In 2003, the same band released the album Hole Patrol under the name Metal Skool. Now known as Steel Panther, the band still with its original members has mastered the '80s hair metal look and attitude by paying homage to the fictional band Spinal Tap from the film of the same name. Like most legendary rock stars, the members of Steel Panther do not hold back with the audience, exchanging humorous rock star banter between songs.
Comedian Kyle Dunnigan will headline the Riviera Comedy Club, July 7-13. He'll be joined by Brian McKim and Traci Skene. Tickets are $24.99, call 702-794-9433.
Dunnigan's standup career began at a talent show in high school and almost ended there after he received a two-day suspension instead of applause. He became a series regular on FOX's Cedric The Entertainer and has received critical acclaim for his unique timing and delivery. Dunnigan is edgy, bizarre, unpredictable and explosive! His performances have been featured on many network shows and he appeared in Iraq with the Drew Carey USO Tour. He has a recurring role on Reno 911.
Brian McKim and Traci Skene are married. They are comedy writers, standup comics and editors and publishers of sheckymagazine.com, an Internet magazine about standup comedy. Their witty comments appear in US Weekly's (Wenner Media) Fashion Police, where they are regularly featured at top cops.
The Nevada Watercolor Society 2008 Spring Show showcases the art of more than 50 local watercolorists utilizing the colors of the desert to explore subjects as varied as still life, abstracts, portraits, and landscapes. The exhibit is located in the Big Springs Gallery of the ORIoGEN Experience building at the Springs Preserve and runs through July 31.
CONTINUE ON TO...:
>THIS WEEK'S LAUGHLIN SEGMENT
>LAST WEEK'S LAS VEGAS SEGMENT
>VEGAS VIEW FULL ARCHIVES
>Return to "Heard Around Town"
>Return to Las Vegas Leisure Guide