Two-time Grammy® winning singer-songwriter Kenny Loggins will headline at the Las Vegas Hilton on July 11 and perform songs from his latest solo album, How About Now as well as his classic hits. Loggins has generated hits including the Academy Award-nominated hit Footloose that span three decades. More than 12 albums have exceeded Platinum status. Tickets are $49-$79, call 702-732-5755 or 800-222-5361.
How About Now, recorded in Ojai, Calif., and Nashville, Tenn., finds the Oscar-nominated Loggins in peak form anchoring him in the soulful singer-songwriter tradition that is the pure essence of how he began. When he went on the road with Jimmy Messina again for their 30-year reunion tour, Loggins rediscovered the kind of music he made as a kid; music with acoustic guitar at the center. For his new album, Loggins decided to make his half of a Loggins & Messina record today. One of the highlights is a stripped-down, updated version of the 1973 Loggins & Messina smash hit, A Love Song, reworked with a group of young Southern California-based musicians.

Column Continues Below Advertisement


Nightlife and dining pacesetter Pure Management Group and famed fashion designer Christian Audigier have teamed up to create a new club on The Strip. Christian Audigier The Nightclub will open July 4th weekend at Treasure Island and be open Thursday through Sunday from 10 p.m. until the early morning hours.
Known worldwide as a creative genius in the fashion industry, Audigier has popularized and created such lines as Ed Hardy, Smet, Crystal Rock and his namesake Christian Audigier. His rock 'n' roll, glam-inspired style will be celebrated throughout The Nightclub with works of art designed by Audigier, customized staff uniforms and splashes of his signature design elements including roses, skulls and gleaming crystals.
The place will be anchored by a black pebble stone bar with a red mirror bar top featuring a one-of-a-kind fire effect. Some of the most distinct features will include vibrant red velvet tufted walls, black glass chandeliers, skull-and-rose encrusted mirrors and black faux-crocodile leather banquettes. The crown jewel of the nightclub will be a pair of massive jellyfish tanks, which will illuminate the space creating constant art in motion.
There will also be a chic outside patio element offering patrons a front row view of the Strip. Continuing the fashion experience and located just steps away will be a specialty store carrying Audigier's latest fashion lines.
The AMPLIFY!! Music Festival has announced Hawthorne Heights as the first headlining act to perform at this year's festival downtown. Following the Amplify showcase on Wednesday, Aug. 6, the emo-pop favorites will take the stage in their first performance in Las Vegas since a tragedy forced the cancellation of a 2007 date. They will be debuting new material from their album Fragile Future due out on Aug. 5. Showtime is 6 p.m. and tickets are $15 for the individual show, or fans can purchase a four-day wristband for $35 that includes all showcases. Tickets go on-sale Tuesday, July 1, online at www.ticketmaster.com.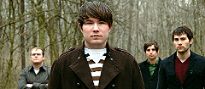 Hawthorne Heights, originally A Day in the Life, held numerous lineups since the band's inception in 2001, slighting changing their sound before becoming part of the emo-pop movement. After signing with Victory Records in 2003, the band released The Silence in Black and White in 2004 and began touring. In 2006, the band released their follow-up album If Only You Were Lonely. Hawthorne Heights recently announced their inclusion in the 2008 Projekt Revolution tour featuring Linkin Park, Chris Cornell, Atreyu and others.
Amplify is a four-day music festival that inundates attendees with all the music industry has to offer - from panels on management, legal counsel, shopping record labels and much more, to individual one-on-one activities including demo review and press kit/public relations counsel. Also included during the four days are priceless networking events and more than 100 bands will perform from across the United States. Several downtown venues, including Beauty Bar, Canyon Club, Celebrity Theatre, Icehouse Lounge and Jillian's, will hold showcases. For information, visit www.amplifymusicconference.com.
Legendary British classic rock singer and guitarist Peter Frampton, who is perhaps best known for his live album Frampton Comes Alive! released in 1976, will play at the Sandbar Backyard at Red Rock on July 11. That album also features the extended song Do You Feel Like We Do, with his famous talk box guitar effect. The album was the largest selling live album of its time and sold more than six million copies in the United States and 16 million worldwide. In late 2006, Frampton released his newest album Fingerprints, an instrumental work featuring guest artists from Pearl Jam to Hank Marvin, among others. This album garnered him the 2007 Grammy award for Best Pop Instrumental Album. Tickets are $38.50 and standing room only.
On July 11, laughs will be provided by comedian Jim Breuer at Boulder Station at 8 p.m. Breuer rose to fame as a cast member on Saturday Night Live (SNL) from 1995 to 1998 with his most popular characters being "Goat Boy," who hosted a fictional MTV program, and an uncanny impersonation of Joe Pesci hosting a talk show. Currently, Breuer hosts his own radio show, Breuer Unleashed, which airs on the Sirius Satellite Radio channel "Raw Dog Comedy." Tickets are $27.95 and $37.95.
Trumpeter and composer Chris Botti will bring jazz to the Ovation at Green Valley Ranch on July 26 at 7 p.m. Botti released his first solo album in 1995. Two of his albums, 2004's When I Fall in Love and 2005's To Love Again: The Duets made No. 1 Top Jazz album. Botti also earned himself a Grammy for the song, What Are You Doing the Rest of Your Life? with vocals performed by Sting. His newest release, Italia, inspired by the sounds and atmosphere of Italy, was nominated for a 2007 Grammy award for Best Pop Instrumental Album. Tickets are $49.50 and $59.95.
There will be a '70s Soul Jam at Texas Station on July 18 in the Dallas Events Center with a lineup featuring the Stylistics, Chi-Lites, Main Ingredient with Cuba Gooding, Sr., Billy Paul, Carl Carlton and guest host Jimmie "JJ" Walker. Tickets are $20.95, $29.95, $39.95 and $49.95.
Country rock singer / musician and runner-up from the fourth season of American Idol, Bo Bice is performing at Santa Fe Station on July 26. He began performing in the late '90s solo as well as in rock groups such as Purge and SugarMoney and made an album with each. After American Idol, Bice released the single Inside Your Heaven, which peaked at No. 2 on the U.S. Billboard Hot 100 and No. 1 on the U.S. Billboard Pop 100. The Alabama native then signed to RCA Records and released his debut solo album The Real Thing in December 2005. Last year, Bice released a second album, this time on his independent label SugarMoney. Tickets are $24.50, $26.50 and $30.50.
Phantom - The Las Vegas Spectacular celebrated two successful years on the Las Vegas Strip at the Venetian on June 24. The$35 million spectacular, housed in an exclusive $40 million, specially designed and built theater, was featured on the 2008 season of American Idol. Directed by 21-time Tony Award winner Harold (Hal) Prince, the show's original director, and guided by the legendary Andrew Lloyd Webber, Phantom - The Las Vegas Spectacular is a 95-minute spectacle featuring a live orchestra, elaborate new effects and a breathtaking chandelier experience.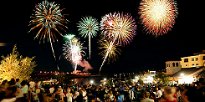 America will salute America on the West's only floating stage during a July 4th 8 p.m. performance at the MonteLago Village, Lake Las Vegas. Best known for their triumphant debut single A Horse with No Name, America galloped into the hearts of fans in the early '70s, exuding a harmonious sound of rock, pop and folk elements that earned a No. 1 record and a Grammy® for Best New Artist almost instantaneously. After the America show, concert goers will have private seating for a fireworks show. Tickets are $100, $75 and $40, call 702-474-4000 or to book a "Stars on the Lake" Concert Package at MonteLago Village, call 866-564-4799.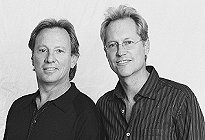 The El Cortez will bring the Fourth of July festivities downtown with Rock the Block, a concert featuring alternative rock sensations Taproot and Everlast. The outdoor concert is free to the public and begins at 6 p.m. in the Fremont East Entertainment District. Turntablist and producer, DJ Lethal, formerly of House of Pain and Limp Bizkit, will also perform. As a special Independence Day tribute, Everlast will also debut a new song for concertgoers that honors soldiers serving abroad.
The American Idols Live Tour featuring this year's top 10 finalists will make a stop at the Thomas & Mack on Saturday, July 5.
Off-Strip Station Casinos is planning a nine-minute, valley-wide Fourth of July fireworks spectacular. At 9:30 p.m., fireworks will erupt simultaneously from the rooftops of Red Rock Resort, Green Valley Ranch Resort, Texas Station, Santa Fe Station and Sunset Station.
The Bullring at Las Vegas Motor Speedway will present its annual Fourth-of-July Weekend holiday spectacular on Thursday, July 3. The annual Night of Fire at LVMS' 3/8-mile asphalt oval will include fireworks, a thrill show and NASCAR-sanctioned Whelen All-American Series stock car racing. Racing starts at 5:30 p.m.
McCarran International Airport will be getting new body scanning machines that reveal image of people underneath their clothes.
Wes Winters will be performing A Musical Tribute to Liberace afternoon show at the Steve Wyrick Theatre at the Miracle Mile Shops starting July 1. Tickets will be $29. In addition, he's giving informal piano cabaret performances every Wednesday and Saturday starting at 7 p.m. in the venue's Triq lounge. Winters has performed more than four years at the Liberace Museum and the adjacent Carluccio's Tivoli Gardens restaurant.
Felice Garcia has joined the cast of the legendary Folies Bergere at the Tropicana as the new principal female singer. She's been performing since age 9 and this is her first big production show. Garcia is currently attending the University of Nevada, Las Vegas as a senior, majoring in Vocal Performance. Her accomplishments already include winning the Reno Idol competition in 2004, a local version of American Idol, and being the first runner up for Miss Reno/Sparks, Nevada in 2005.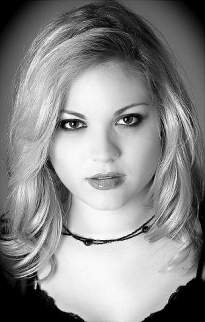 HOB, Showtime and Comedy Central's Carl LaBove will headline the Riviera Comedy Club, June 30-July 6, with fellow funny people Kathleen Dunbar and Ace Kuilen, who will be making his club debut at the hotel. LaBove's 20-plus career covers comical facets of the human condition such as relationships, the evil of zoos, alcoholic friends, death, the family tree and treachery by friends. He is now focused on his next project, a one-man show based on his turbulent 13-year friendship with the late Sam Kinison.
Michael John will bring his tribute to Billy Joel back to The Club inside the Cannery in North Las Vegas on Friday, July 25 at 8 p.m. John, a native of Las Vegas, discovered at an early age that he had the voice of Billy Joel and landed a gig performing in Legends in Concert portraying the Piano Man. John appeared twice on FOX Network's Performing As talent show as Billy Joel. Admission is $5 at the door.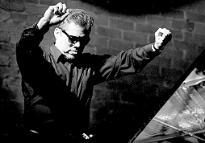 The Tropicana has introduced its new pool party concept, Mint Mondays, with food and entertainment every Monday from noon to 11 p.m. A DJ blasts tunes from noon until 7 p.m. and a band performs on the poolside stage from 7 p.m. to 8:30 p.m. All bands are published artists and the DJ wraps up the evening. A similar version of the pool party can be experienced every Friday and Saturday throughout the summer, call 702-739-2222 for information.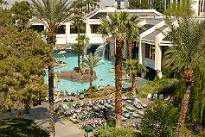 Station Casinos' newest $675 million, 202-room Aliante Station, scheduled to open in late-2008 in North Las Vegas, has begun taking reservations starting with Jan. 1, 2009. Room rates begin at $59.99, call 877-477-SOAR (7627).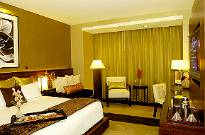 The resort will offer six restaurants, a food court, Regal Cinemas'16-screen movie theater, a 600-seat entertainment concert venue, gaming and a race and sports book. There will be14,000 square feet of meeting, convention and banquet space. Among the first convention groups booked at Aliante Station is the Mustangs Across America, a cross-country convoy that will come through Nevada as part of the 45th anniversary celebration of the Ford Mustang.
CONTINUE ON TO...:
>THIS WEEK'S LAUGHLIN SEGMENT
>LAST WEEK'S LAS VEGAS SEGMENT
>VEGAS VIEW FULL ARCHIVES
>Return to "Heard Around Town"
>Return to Las Vegas Leisure Guide