QUEEN VICTORIA's BRITISH PUB OPENS AT RIVIERA
Queen Victoria's British Pub is a new 7,000-square-foot venue located in the casino at the Riviera offering diners a British experience with a tavern-style dining room, a private dining room and two bars. The 24-hour pub with a hybrid menu offering breakfast, lunch, dinner, coffee and drinks specialties daily is a creation of British owners Chef Mark McGarry, tattoo studio designer Nick Elliot, and master London butcher Nick Jones.
Column Continues Below Advertisement
The pub will host live bands at the London Underground Stage booked by former cult drummer Les Warner, televise all European and British sports schedules including this year's World Cup Soccer, and offer special discounts to Queen Victoria's Pub members. Attire is casual. For additional information, visit www.queenviclv.com.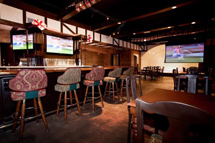 'HEART OF THE KING' FESTIVAL HELD AT HILTON
The "Heart of the King" EP Fans' Festival, Convention, Contest and Concert will take place at the Las Vegas Hilton, July 14-18. This event is in celebration of Elvis' Las Vegas performances and what would have been his 75th birthday. For tickets, call 888-748-9989.
A major highlight will be a concert entitled "That's The Way It Was"' that will include Elvis' Imperials, the Sweet Inspirations, comedian Sammy Shore and special guest Elvis' drummer and Rock 'n' Roll Hall of Famer DJ Fontana. Elvis' closest friend, Joe Esposito, will host the events. The tribute show will feature Shawn Klush, Graceland's Official Ultimate Elvis Tribute Artist and the BBC's "World's Greatest Elvis" in the same room Elvis made history.
Other festival highlights will include: a large scale Elvis Tribute Artist Competition and concert with major cash prizes; an EP Celebrity Fan Forum/Meet & Greet with friends, co-workers and co-stars of Elvis; an EP memorabilia and vendor fair; tours of Elvis' suite, dressing rooms and other Las Vegas attractions; and a premier screening of the documentary "Heart of the King."" or l direct
KATHY GRIFFIN BRINGS HER WIT TO CAESARS PALACE
Double Emmy Award winner, New York Times best selling author and Grammy® nominated Kathy Griffin is bringing her rapid fire wit to The Colosseum at Caesars Palace on Saturday, July 10 at 8 p.m. Tickets range from $49.50 to $85, call 800-745-3000.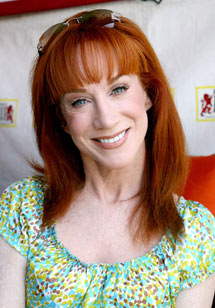 The native Chicagoan was part of the Los Angeles Groundlings comedy improvisational troupe and started getting roles on such series as "ER" and "Seinfeld," where she created the recurring character Sally Weaver. In 1996, Griffin played Vickie Groener, Brook Shields' acerbic colleague, on the NBC show "Suddenly Susan."
Her stand-up comedy landed her an "HBO Half Hour Comedy Special." In August 2005, Griffin's reality show, "Kathy Griffin: My Life On The D-List," debuted on Bravo and she was nominated for an Emmy for Outstanding Reality Program and she won on the second and third seasons. In addition, Griffin has performed many successful stand-up specials for Bravo and her DVD stand-up special "Allegedly" is available in stores.
Other achievements include comedy albums, co-hosting "The Billboard Music Awards" three years in a row, hosting Bravo's A List Awards two years, appearing on network talk shows and sub-hosting for Larry King, being in films and supplying voices for animated series. On Sept. 8, 2009, Griffin added best-selling autobiography author to her achievement list.
STARSHIP WITH MICKEY THOMAS PERFORM AT EASTSIDE CANNERY
Starship starring Mickey Thomas will perform at Eastside Cannery on Saturday, July 10 at 8 p.m. in the Casablanca Event Center. Tickets are $17.95 and $24.95, call 702-856-5470.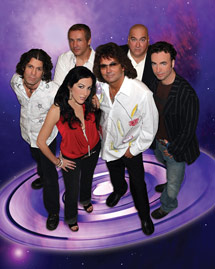 During his 30 years with the band, every Starship album released has been certified Gold, Platinum or Multi-Platinum. With one of rock music's most recognizable voices, Thomas joined Jefferson Starship as lead vocalist in the late 1970s and immediately scored a No. 1 hit with "Jane." The group renamed themselves Starship and more No. 1 hits followed…"We Built This City" and "Sara."
In 1987, the band received an Oscar nomination for the song "Nothing's Gonna Stop Us Now" from the movie "Mannequin," and the same year, Major League Baseball adopted the Starship song "It's Not Over Till It's Over" as its theme. The band stays busy touring and recording and their newest single "Get Out Again" is climbing the charts.
FLO RIDA TO PERFORM AT THE PALMS
Hip-hop artist Flo Rida will perform poolside at the Palms as part of the Cruzan Campfire Concert Series on Thursday, July 15 at 9 p.m. Tickets that include a complimentary Cruzan cocktail are $30 and $50, call 702-942-6832.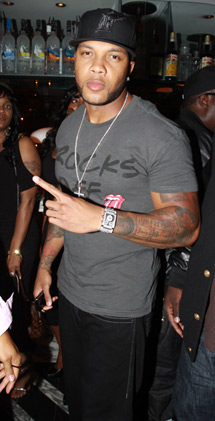 In 2008, Rida released his debut album "Mail on Sunday," which included the hit single "Low" featuring T-Pain. His second studio album, "R.O.O.T.S." (Route of Overcoming the Struggle), was released in 2009 and the album title was an inspiration from Rida's trip to Africa.
JAY WHITE RECREATES NEIL DIAMOND AT THE SUNCOAST
Premier Neil Diamond tribute artist, Las Vegan Jay White will portray Diamond at the Suncoast Showroom, July 31 and Aug. 1, at 7:30 p.m. Tickets start from $29.95, call 702-636-7075.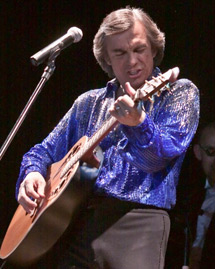 Performing as the "Sweet Caroline" singer since his first professional gig at Mr. F's Supper Club in Michigan in 1982, White's physical and vocal embodiment of Diamond landed him a nearly nine-year stint in "Legends in Concert" at the Imperial Palace. White followed with an eight-year run, 2,000 shows, at the Riviera performing in a solo show as Diamond. He also performed for President and Nancy Regan, sung the National Anthem at dozens of professional sporting events, and appeared on a bill with Bob Hope for the American Legion.
TOP OF NEXT COLUMN
MATT DONNELLY's EXECUTIVE MONKEYS TAKE OVER PALMs' LOUNGE
Matt Donnelly's Executive Monkeys is delivering improv laughs at The Lounge in the Palms every Wednesday at 9 p.m. through July and featuring a weekly celebrity. The show's first set has audience participation via social media social media and the second part offers a comedic tarot reading of a celebrity guest that results in spontaneous sketches. Tickets are $25, call 702-944-3200.
Donnelly began improvising at age 15. Most recently, Donnelly finished a run with Wayne Brady's "Making $#!t Up" at The Venetian. Before moving to Las Vegas, he was performing and teaching in New York City with the Upright Citizens' Brigade before really making a name for himself at the Peoples Improv Theatre in Manhattan.
MAC KING PERFORMS BENEFIT SHOW FOR GIRL SCOUTS
On Saturday, July 24 at 5 p.m., Harrah's afternoon headlining comedy-magician and "Campfire Magic" author Mac King will perform a special show to benefit the Girl Scouts of Southern Nevada for their Camp Foxtail summer program. The show will be held at the Sheldon and Miriam Adelson Educational Campus. Tickets are $20 and can be purchased on-line at www.girlscoutsnv.org.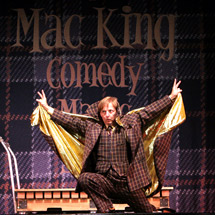 KRISTOFER MCNEELEY PERFORMS SUNDAYS AT LIBERACE MUSEUM
Kristofer McNeeley from the Palazzo's hit show "Jersey Boys" is now performing weekly at the Liberace Museum in a solo show entitled, "Holding the Space." The 45-minute acoustic guitar/piano set includes his interpretations of material by great singer/songwriters of the 60s, 70s, and 80s as well as several original compositions. Shows are on Sundays at 2:30 p.m. Tickets are $15.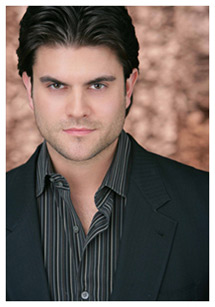 SANTE FE AND THE FAT CITY HORNS RETURN TO THE PALMS
Santa Fe and the Fat City Horns are returning to a regular Monday night gig in The Lounge at the Palms on July 5 at 10:30 p.m. Cover charge is $10 for VIP seating (booths and tables) and $5 for general admission.
Founder and leader Jerry Lopez' Fat City Horns has been a staple in the Las Vegas music scene since the '70s playing their blend of funk, Latin, rock and jazz. With the release of their first studio album, "When the Curtain Goes Up," the group is ready to strut their stuff again.
CLINT HOLMES RETURNS TO THE SUNCOAST
Singing sensation Clint Holmes will bring his powerful voice to the Suncoast Showroom July 10 and 11 at 7:30 p.m. Tickets start from $29.95, call 702-636-7075.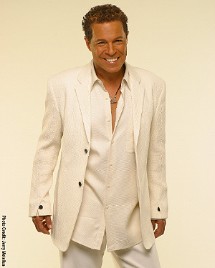 Holmes is famous for making every performance an original with his charisma and signature style, which was fully established with his six-year run as Harrah's headliner. Many times he was voted "Best Singer" and "Entertainer of the Year" in Las Vegas and Atlantic City, where he starred in "Clint Holmes' Sophisticated Rhythms," a showcase for music from the 1940s to the present.
Among his many recordings, he's best known for the Top 10 hit "Playground In My Mind (My Name Is Michael)." His career began with an invitation from Joan Rivers to be her sidekick and announcer on "The Late Show." More recently he has created a musical "Comfortable Shoes" and continues to partner with long-time friends Susan Anton, Domenick Allen and Martin Nievera with a showcase called "Vocal Soup."
QUICK CLIPS
The Beatles "LOVE," the Cirque du Soleil production that celebrates the musical legacy of The Beatles, commemorated four years at The Mirage by having four cast members join Ringo Starr on June 30 at the launch of his upcoming North American concert tour. While visiting Niagara Falls, the four were photographed with Starr by legendary music photographer, Rob Shanahan.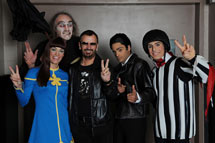 The Stratosphere is hosting "Body and Soul" pool parties at the Level 8 Pool, Thursday – Sunday from 4-8 p.m. all summer long. Rhythmic Soul, a three-piece group featuring a DJ accompanied by live percussion and horn, are providing the music.
The 7th Annual Adam & Eve Charity Love Fling will be held poolside at the Golden Nugget on Friday, July 9. Local celebrities and executives will be auctioning themselves off to benefit New Vista Community. Among the 18 VIPs will be Angelica Bridges from "Fantasy Girls" and "Baywatch," and Taylor Barton, a NASCAR driver for Full Tilt Poker. Tickets are $20, call 702-457-4677 ext. 25.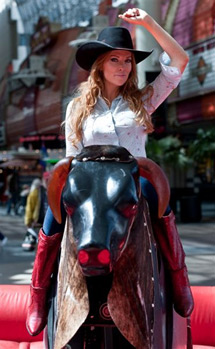 The next Rock 'n Roll Wine event featuring more than 40 wines and live music from California rocker Kelley James will take place on Saturday, July 17 at the Hard Rock Cafe on the Strip at the 3rd floor concert venue. As a headliner, James consistently packs Los Angeles venues and has shared the stage and collaborated with such artists as Sara Bareilles, Kate Voegele, T-Pain & Lil Jon. For tickets, call 702-240-3066.
Keeping up with the times, M Resort is offering a "Summer Tweet Relief" Contest for loyal social media followers, who are asked to send out a specific contest tweet in order to enter to win a Summer Relief package that must be used by Sept. 30, 2010. One lucky follower will be chosen on Aug. 16. The public is invited to enter. Learn rules and details at http://www.themresort.com/tweet.
To experience a taste of the Campania Region of Italy, Panevino Ristorante across from McCarran Airport's runways will host its monthly wine dinner on Thursday, July 29 at 7 p.m. Chef Andreoni's five-course, prix fixe gourmet dinner is $99, call 702-222-2400.
On July 4, Cabo Wabo Cantina at the Miracle Mile Shops at Planet Hollywood is kicking off "Sammy Sundays," which will run through the summer, with buckets of Sam Adams Boston Lager for $20 and as the sun disappears live rock band karaoke. Singers receive a shot of Cabo Wabo Tequila.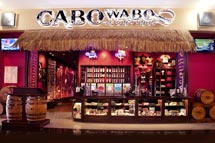 Column Continues Below Advertisement




CONTINUE ON TO...:
>THIS WEEK'S LAUGHLIN NEWS
>LAST WEEK'S LAS VEGAS NEWS
>VEGAS VIEWS FULL NEWS ARCHIVES
>Return to "Heard Around Town"
>Return to Las Vegas Leisure Guide