BRADLEY OGDEN RESTAURANT AT CAESARS PALACE WILL CLOSE!

Bradley Ogden restaurant at Caesars Palace will end its 10-year run after dinner service on Sunday, Aug. 5. It opened on March 17, 2003, and in 2004 was recognized as the Best New Restaurant in the nation by the James Beard Foundation. Bradley Ogden won critics' nods for its seasonal, farm-fresh cuisine and Michelin Star recognition. Plans for development of the restaurant space will be announced by Caesars Palace at a future date.
Column Continues Below Advertisement



'DANCING WITH THE STARs' AT TROPICANA GETS EXTENSION

Midway through its hit run at the New Tropicana, the producers of "Dancing with the Stars: Live in Las Vegas" have announced that the show has been extended four extra weeks through Aug. 5 due to popular demand.

In addition to the extended performances, the show will alter its schedule and switching its dark day from Tuesday to Friday, beginning July 9. Tickets range from $49 - $99.

TONY BENNETT BOOKED AT CAESARS PALACE ONE NIGHT

Beloved crooner Tony Bennett will perform an intimate show at The Colosseum at Caesars Palace on Saturday, Sept. 1, at 7:30 p.m. Joining him will be his special guest Antonia Bennett. Tickets start at $59.50.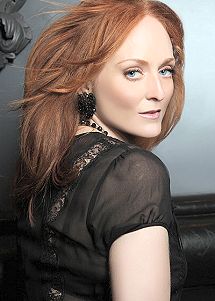 Now in his 80s, Bennett continues to tour the world for concerts and fulfill other engagements. Few pop singers can claim such enduring popularity. He was discovered in 1949 by Bob Hope. In 1962, Bennett recorded his best known song "I Left My Heart in San Francisco," and won the first of 17 Grammys including a Lifetime Achievement Award.
MIGUEL INDURAIN WILL RIDE IN RTC's 2012 VIVA BIKE VEGAS
The Regional Transportation Commission of Southern Nevada (RTC) has announced that the RTC 2012 Viva Bike Vegas Gran Fondo Pinarello Presented by Vector Media will be held on Saturday, Sept. 22, and will now include a 102-mile century ride in addition to a 17-mile ride, 75-mile ride and the 122-mile Gran Fondo. Registration is $105 online at vivabikevegas.com with proceeds benefiting local charities.
Five-time Tour de France champion and two-time Giro d'Italia winner Miguel Indurain has committed to ride in this year's event.
Viva Bike Vegas will occur at the conclusion of Interbike, which gathers more than 1,100 cycling-related brands and close to 24,000 total attendees annually.
OUTMUSIC AWARDS MAKES DEAL WITH PLANET HOLLYWOOD
The LGBT Academy of Recording Arts (LARA) and Planet Hollywood will bring the biggest night in LGBT music and entertainment to Las Vegas for the eighth-annual OUTMUSIC Awards being presented in the Planet Hollywood Theatre for the Performing Arts, Dec. 14-16, 2012. This will be the first of a three-year commitment, which is a natural with Las Vegas being one of the top two LGBT travel destinations in the United States.
Each year, LARA and the OUTMUSIC Foundation present the annual OUTMUSIC Awards. This nationally recognized event celebrates the best recordings, performers and industry contributions in music each year with a message of inclusion, equality and creative achievements. For more information, visit www.theLARA.org.
'MIKE & MOLLY' STAR BILLY GARDELL PERFORMS AT ORLEANS
CBS "Mike & Molly" sitcom star and comedian Billy Gardell will perform at The Orleans Showroom July 27 and 28. Stories about his rough childhood, wild adolescence and new family life are part of his stand-up routine. Tickets start at $39.95.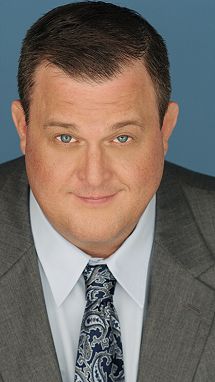 From 2007 to 2009, Gardell had a reoccurring role on the NBC's, "My Name is Earl" and has also guest starred on other shows. On the big screen, he made his debut alongside Anthony Quinn and Sylvester Stallone in "Avenging Angelo" in 2002 and has since starred in "Bad Santa," "You, Me and Dupree" and "The Deported."
RICK SPRINGFIELD AUCTIONS VIP EXPERIENCE
GRAMMY® Award-winning pop-rock sensation Rick Springfield will headline at the Eastside Cannery on Aug. 17. Meanwhile, in conjunction with Hangwiththeband.com, a Las Vegas-based company that creates what they call "Dream Meetings," fans can bid online from July 6 – 15, to have a sit down gourmet group lunch prepared by a master chef, center seat at the evening concert, a private acoustic performance, and help someone in need to also enjoy the experience.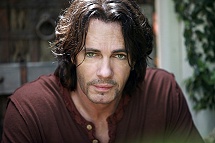 Bidding begins at $1,500 and the top 12 bids will receive the "Ultimate VIP Experience." For information, visit www.hangwiththeband.com.
DON MCLEAN WILL HEADLINE AT THE LVH
Don McLean will headline at the LVH (formerly Las Vegas Hilton) on July 3. Between 1971 and 2000, McLean released more than 20 albums and in 2004 was inducted into the Songwriters Hall of Fame. McLean's star status is always attributed to his remarkable song, "American Pie." His biography by Alan Howard came out in 2007, "The Don McLean Story: Killing Us Softly With His Words." Tickets are $39 -$70.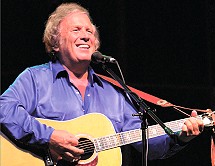 YUNG SKEETER WILL SPIN AND DEBUT AT BAZAAR
Yung Skeeter, also known as DJ Skeet Skeet, will take over the DJ booth at BAZAAR: Under the Eiffel Tower at Chateau Nightclub & Gardens on Saturday, June 30, and make his debut at the outdoor venue. Skeeter toured with pop star Katy Perry as an opening act in her 2011 "California Dreams" tour. Just recently, Skeeter signed with Steve Aoki's label, Dim Mak Records.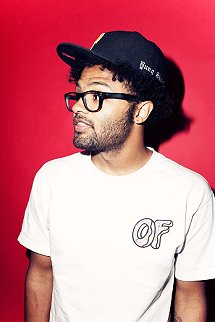 ENTERTAINMENT HIGHLIGHTS
Hypnotist Anthony Cools is temporarily doing his show until later this summer in the Pacific Ballroom at Bally's while his current showroom at Paris Las Vegas is being remodeled.
IL DIVO 2012 world tour, the group's fourth, follows the release of the quartet's latest album, "Wicked Game." The operatic group will appear at The Colosseum at Caesars Palace on July 13 and 14. Tickets range in price from $55 to $125.
The dance crew Jabbawockeez is performing its show "MÜS.I.C." in an 800-seat tent adjacent to the Monte Carlo's porte cochère through September. In spring 2013, the group will make a permanent move to the Luxor and into a brand new theater with a completely new show.
Rockers Emery with special guests My Children My Bride and To Speak of Wolves will perform at the Hard Rock Café on the Strip on Saturday, July 21. In 2010, the band making music since 2000 and hailing from South Carolina released "Are You Listening" followed by their most recent release, "We Do What We Want." Tickets are $12 in advance and $15 the day of the show.
Lucille's Dueling Pianos will debut at BB King's Blues Club in The Mirage on July 5, and perform Thursday-Saturday from 10 p.m. to 2 a.m. Cover charge is $5 on Thursdays and $10 the other two nights.
Comedian Seth Meyers will return to The Mirage Friday, July 6, at 10 p.m. Meyers is currently working on his 11th season of the award-winning variety show "Saturday Night Live (SNL)" as head writer.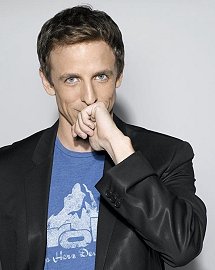 "VEGAS! The Show" at the Saxe Theater inside the Miracle Mile Shops at Planet Hollywood is celebrating its second anniversary on June 26.
TOP OF NEXT COLUMN
In July, the adult revue "FANTASY" at the Luxor is offering 50 percent off the purchase of a 2012 "Ultimate FANTASY" calendar with the purchase of two show tickets.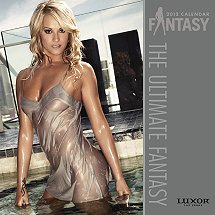 FAST TRACK NEWS
The 2012 NBA Summer League in Las Vegas will feature a record 24 teams competing in a 60-game schedule July 13-22 at the Thomas & Mack Center and the COX Pavilion on the campus of the University of Nevada Las Vegas. NBA TV will televise all 60 games.
Las Vegas has a new professional sports team with the Las Vegas Legends joining the Professional Arena Soccer League (PASL) as the league's 15th team. The team's home games will be played at the Orleans Arena.
Pop Up Pizza is a Las Vegas-style casual gourmet pizza restaurant with a funky Downtown vibe opening at the Plaza this week. Pizzas are handmade with fresh ingredients daily. Hours are 11 a.m. till 2 a.m.
Town Square's free "Movies in the Square" series is taking place every Thursday at sundown through Aug. 23. Family friendly movies are shown on a giant 25 by 35 foot screen.
TREVI Italian restaurant in The Forum Shops at Caesars will celebrate National Ice Cream Month by giving away scoops of homemade gelato or sorbetto every day. For chances to win, guests may "like" the Facebook page, post a comment on TREVI's wall at www.facebook.com/TREVILV, or post a Tweet with TREVI's Twitter handle, @TREVILV. Two winners will be selected each day and will receive a certificate in the mail to redeem the treat.
While recently hosting "The Price is Right Live" at Bally's singer Drew Lachey attended "Jersey Boys" at Paris. Lachey is best known for being in the hit-band 98 Degrees and winning the second season of Dancing with the Stars on ABC in 2006.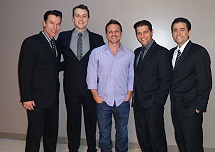 PBR Rock Bar & Grill inside Miracle Mile Shops at Planet Hollywood will celebrate National Mac N' Cheese Day on Saturday, July 7, by offering patrons $3 sides of its famous Dorito Crusted Mac N' Cheese all day.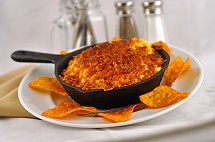 The City of Henderson Parks and Recreation Department is holding its annual City of Henderson Trails Day Photo Contest through Saturday, Aug. 25 at 5 p.m. The contest includes 10 categories and themes. For information, visit www.cityofhenderson.com or call 702-267-4050.
Philip Denker will have his handmade assemblages on display in the Winchester Cultural Center Gallery June 22 – Aug. 17 with an artist reception on Friday, June 29, from 5:30-7:30 p.m. In his exhibit, Denker responds directly to the sensory stimuli of Las Vegas.
CHAMPIONSHIP BOXING 'WHEN WORLDS COLLIDE' AT THE PALMS
Millennium Events, Inc., in association with Wealth TV televising it, will present "When Worlds Collide" - World Class Championship boxing on Saturday, July 14, at 6 p.m. at the Pearl inside the Palms. Tickets start at $29.
The main event will feature the former two-time World Champion Anthony "The Man" Mundine (43-4-0) taking on the former WBO and IBA Light Middleweight Champion, Bronco "Superman" McKart (54-9-1) in a 10-round bout. This will be Mundine's first USA appearance.
KISS® BY MONSTER MINI GOLF® DISPLAYS BILL AUCOIN's JACKET
KISS® By Monster Mini Golf® has acquired a piece of "KISStory" from original KISS manager Bill Aucoin (1973-1982). This is the first time since Aucoin's passing in 2010 that an item has been released from Aucoin's collection. A well-worn yellow "Dolce and Gabbana" leather jacket is now on display at KISS By Monster Mini Golf in the KISS Gallery along with a photo of Aucoin wearing it. The venue acquired the item after winning the "Aucion Auction" to benefit Relay for Life for The American Cancer Society.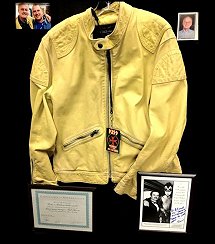 FIRST FOOD & BAR EXTENDS 'FARM TO STRIP' DINNERS

>

FIRST Food & Bar inside The Shoppes at The Palazzo is extending its successful Farm to Strip dinners. They will take place on the first Friday and Saturday of each month beginning July 6. The cost is $48 per person with a new beverage pairing option for an additional $21. The menu features the freshest local ingredients found at the Downtown3rd Farmers Market and from local purveyors under Chef Sammy D's direction. For reservations, which are a must, call 702-792-8932.

NEW RANCH HOUSE KITCHEN INTRODUCES SPECIAL OFFERS

The new Ranch House Kitchen at Town Square offers a double happy hour each day from 3 until 6 p.m. and 10 p.m. until closing with $3 cocktails, $3 domestic draft beers and $6 menu items.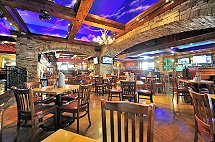 In addition, RHK has introduced a Saturday and Sunday, 8 a.m. – 2 p.m., All-You-Can-Eat buffet with bottomless Bloody Marys for $20 for adults and $9 for children.
RAO's AT CAESARS PALACE LAUNCHES YOUTUBE VIDEO SERIES
For the first time in more than 115 years, Rao's restaurant is allowing an up-close and personal take on Rao's family traditions by producing an exclusive monthly series of YouTube videos featuring tips on bocce ball, cooking, family and a tour of the Rao's Italian restaurant at Caesars Palace. The "Rao's Family Traditions: On the Grill" special video series includes a conversation with Frank Pellegrino, Jr., a fourth-generation co-owner of Rao's Restaurant Group.
To go along with the recent release of the book "Rao's on the Grill," Rao's is hosting a photo social media contest through June 30 where followers can enter by taking a photo of their version of Rao's specialty dish, Grilled Sausages with Peppers & Onion, and posting it to the restaurant's Facebook Page: RaosRestaurant.
INTERESTING INDEPENDENCE DAY CELEBRATIONS
The Springs Preserve will offer family-friendly fun and patriotic music by the UNLV Community Band when it hosts Red, White & Tunes on Saturday, June 30, from 8 to 10 p.m. Admission is $5 for adults and $3 for children ages 5 to 12.
In celebration of Independence Day, Caesars Palace will light up the sky with an impressive fireworks display from the rooftop of the Roman Tower on Saturday, July 7, at 9:15 p.m., weather permitting.
In honor of Independence Day, Flamingo headliners Donny and Marie Osmond will perform a 4 p.m. show on Tuesday, July 3, in addition to their 7:30 p.m. show.

Tacos & Tequila (T&T) at the Luxor will celebrate the Fourth of July with the 100-ounce frozen Flagpole Daiquiri being available throughout the month of July. The drink has layers of frozen flavors including red strawberry daiquiri, white piña colada and blue coconut banana served in a three-foot souvenir cup. Drink is $35 with refills for $25.
American Burger Works (ABX) at the Excalibur will celebrate America's birthday with its first combination meal, the "All-American," available through the month of July. Priced at $13.99, it includes a half-pound cheeseburger, a strawberry, vanilla or chocolate milkshake, and ABX's signature twice-fried Belgian fries, and a choice of 15 dipping sauces.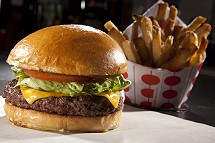 A July 4th event will be held at Knickerbocker Park in the Providence master planned community off the I-215 North beltway and Hualapai from 6 to 9:30 p.m. with a band, contests, activities and fireworks at 9:15 p.m. For more details, call 702-216-2020 or visit www.providencelv.com.
The Silverton will hold a July 4 day party at the Sway Pool Lounge with $4 specials and Reggae band Natural Heights playing two sets at 2 and 4 p.m. and DJ R.O.B. spinning music. Admission is $4.
FUN FUNDRAISERS HELP THE COMMUNITY
The 9th Annual Adam and Eve's Charity Love Fling benefitting New Vista will be held on Friday, July 13, at TAO Beach at The Venetian. Local Las Vegas professionals and entertainers will participate as bachelors and bachelorettes. Tickets are $20, VIP $50, and premium VIP Booth for six $450.
Joe's Seafood, Prime Steak & Snow Crab at the Forum Shops is hosting a dinner on Friday, July 27, at 6 p.m. to benefit the Pediatric Brain Tumor Foundation. The cost is $150 per person and seating is limited to 80 guests. For information, call Miriam at 702-795-2000.
The Justin Timberlake Shriners Hospitals for Children Open golf tournament announces Wells Fargo as the presenting sponsor of the fourth annual Women's Day Kick Off Your Heels Luncheon on Tuesday, Oct. 2 at TPC Summerlin. The luncheon will be catered by Roy's Hawaiian Fusion and a cooking demonstration from founder and executive chef, Roy Yamaguchi will follow. Tickets are $125; contact Emily Eskin at 702-589-4947.
Column Continues Below Advertisement
CONTINUE ON TO...:

THIS WEEK'S >LAUGHLIN NEWS
LAST WEEK'S >LAS VEGAS NEWS
>VEGAS VIEW FULL NEWS ARCHIVES
Return to >"Heard Around Town"
Return to >Las Vegas Leisure Guide