Defending the Caveman and the Golden Nugget have announced a one-year contract extension of Las Vegas' premier show about relationships. The one-man play has been seen by more than seven million people worldwide. It was performed downtown nearly 450 times in the past year. The show is celebrating its one-year anniversary this month. Tickets start at $39.95 for the 3 p.m. weekend matinee performances and $46.35 for 8 p.m. evening performances, call 866-946-5336.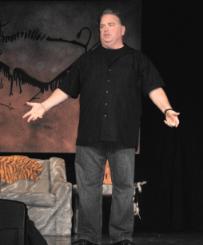 The Masquerade Show in the Sky at the Rio is now known as Show in the Sky. The free show is staged in the Masquerade Village, Thursday through Sunday, from 7 p.m. to midnight on the hour and it's open to the public.

Column Continues Below Advertisement


The show originally premiered as the first all encompassing free entertainment experience of its kind, featuring Brazilian themed stage action with performers dancing on sky fantasy floats that glide along the ceiling. Now the new show has been changed to a hot and sexy theme. Dancers are wearing eye-popping costume fashions from sexy designer dresses to bustier tops. Latin costume styles created by Designs To Shin, are bringing a high fashion style to the show featuring top name designers such as DKNY, bebe and Victoria Secret.
There are three different shows. The bedroom-style performance features a 17 foot-long bed with high-energy performers of seduction. The bath / spa-style show encompasses a glamorous stage with sexy girls in towels. The modern-day club performance brings the feeling of old Hollywood glamour meets classic burlesque with accents of rhinestones and feathers throughout.
The lead female singer is Jennifer Joseph, who has been a principal vocalist in such Las Vegas shows as Folies Bergere at the Tropicana and Legends in Concert at the Imperial Palace. She has recorded and performed with Julio Iglesias and Debbie Reynolds and won first place on the reality TV show The Entertainer, starring Wayne Newton. After The Entertainer, she sang with Newton in his stage show and for the past two years has opened for Don Rickles.
The lead male singer is Jaymes Vaughan. His good looks have earned him interesting titles: "Sexiest Butt in Las Vegas" and one of "Las Vegas' 20 Most Beautiful People." His performance in the adult review Bareback and time with the Chippendales, Feel The Heat World Tour as singer and lead Chippendale have earned him the reputation as one of the sexiest new performers.
The Tropicana has announced a one-night-only performance by the legendary jazz-rock band Blood, Sweat & Tears on Saturday, June 28 at 8 p.m. Some of their greatest hits include Spinning Wheel, And When I Die, and You've Made Me So Very Happy. Tickets are $42.50 and $53.50, call 702-739-2411.
There have been many changes in the bands line-up over the years, but Blood, Sweat & Tears always showcases the brightest talent. The band's appearance at the Tropicana will include an alumni roster and the band's founder, Steve Katz.
The group has made several accomplishments and received various awards over the years. They were the first band to have three hit singles from the same record and the first band to combine rock with jazz. The band also earned multiple gold albums and Grammy Awards, including Album of The Year.
The Tropicana is also offering a special $114.59 per person room and show package based on double occupancy for Blood, Sweat & Tears. The package includes two-night accommodations on June 27 and 28, plus two show tickets, call 1-800-462-8767 and mention promotion code IEMBST8.
The longest-running Broadway production totals roughly 8,650 performances; Jubilee! at Bally's has almost doubled this number. With thousands of rhinestones and hundreds of beautiful girls, Donn Arden's Jubilee! celebrated 16,000 performances last month. Since 1981, this show with rhinestone-clad showgirls has graced the stage at Bally's and become one of the longest running shows on the Las Vegas Strip.
Here's a couple fun facts. There have been 8.3 million costume changes, 352,000 set changes with 22 made per show, and 40.8 million finale steps taken by 85 dancers walking down 30 steps per show.
The Light Group has unveiled its latest restaurant concept - one part steakhouse and one part lounge - with the opening of BRAND Steakhouse at Monte Carlo. Designed by Graft Lab, the firm behind FIX at Bellagio and STACK at The Mirage, BRAND's open design features a 5,500-square-foot dining room that seats 200 and an adjacent lounge. The dining room's interior features a dramatically lit ceiling canopy that creates a pixilated abstract cow-print pattern. A rich palette of earthy colors and unique textures combined with soft lighting and subtle sound system add to the cool ambience. BRAND's fluid design, features low-level walls and retractable glass partitions from both the casino and inside the restaurant.
A menu highlight is the Ultimate Steak: a mammoth 120-ounce beef porterhouse for six served with choice of two house-made sauces and two sides.
Singer Michael Bolton has sold more than 53 million albums and singles worldwide, and won two Grammys for Best Male Vocalist and six American Music Awards. He will headline at The Orleans Showroom on June 20 and 21 at 8 p.m. Tickets are priced from $69.95, call 702-365-7075.
The diverse Bolton has sung and recorded with Luciano Pavarotti, Placido Domingo and Ray Charles and played guitar with B.B. King. A prolific songwriter, he has penned hit songs for superstars including Barbra Streisand, KISS, Kenny G., Cher, Peabo Bryson, Joe Cocker, and Marc Anthony. How Am I Supposed to Live Without You, which Bolton co-wrote, became a Top 40 hit for Laura Branigan and won him a Grammy Award for Best Male Pop Vocal Performance. Soul Provider, released in 1989, turned Bolton into a superstar, and sold four million copies and spawning five Top 40 singles. Time, Love and Tenderness, was even more successful for Michael, hitting No. 1, and selling six million copies.
In 2006, he released Bolton Swings Sinatra, a 12-song tribute to Ol' Blue Eyes that included a duet with fiancèe, actress Nicolette Sheridan.
Magician Lance Burton has returned to the stage at the Monte Carlo after a week off. His family show runs strong all summer. After a recent appearance on David Letterman's show, the talk show host remarked about Burton's talent by saying, "He's just tremendous... very impressive... a beautiful job."
Celebrity blogger and self-proclaimed "Queen of all Media," Perez Hilton, will take over Blush Boutique Nightclub inside Wynn for Freaky Friday on June 13. Perez, whose namesake Web site www.PerezHilton.com is known as "Hollywood's Most Hated Web Site," is the Internet's most notorious gossip columnist with readers world-wide and more than 9.6 million unique Web site hits each month. Miami native Hilton was named the No.1 Web Celeb for 2007 by Forbes Magazine and has recently been tapped as one of the 15 most influential Hispanics in the United States by People in Espanol.
The Las Vegas Hilton has opened this year's daily "Cool By The Pool" to the public featuring two-for-one drinks from 4-8 p.m. live entertainment from 5:30-8 p.m., and daily drawings at 7 p.m. for show tickets, t-shirts, and big drinks.
The Brazilian style, adult-only Sapphire Pool has debuted at the Rio. It's created by Sapphire, known as the World's Largest Gentlemen's Club featuring more than 6,000 entertainers.
The pool area has seven fully-outfitted cabanas with personal host, TV, refrigerator and plenty of eye candy. More than 12 circular navy blue and white day beds populate the area with and umbrella option. For reservations, call 702-777-7709.
Navy blue-padded chase lounges linger adjacent to the 128,000 gallon sparkling lagoon surrounded by 15-foot high rock features and lush foliage. You can relax in one of the two Jacuzzis or enjoy the three cascading waterfall features.
The female DJ Madame Malixa spins the latest Top 40, and hip-hop tunes throughout the day creating a stylish hip club environment. The Sapphire Pool is open daily from 10 a.m. to 6 p.m. Admission for the ladies is $10 and for the men it's $20 on weekdays, $30 on weekends and $40 on holidays.
Tickets are on sale now for the 2008 NBA Summer League presented by EA SPORTS, the league's summer showcase in Las Vegas for top free agents and members of the 2008 Draft class. Tickets for all seats are $20 and children three and under get in free, call 702-739-FANS or visit UNLVtickets.com. A complete schedule of games will be released at a later date.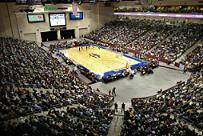 A total of 21 teams will compete and feature 12 teams that appeared in this year's NBA Playoffs, including the 2008 Western Conference Champion Los Angeles Lakers. From July 11 - 20, a 55-game schedule will be played at the Thomas & Mack Center and the COX Pavilion on the campus of the University of Nevada Las Vegas.
Harrah's comedy headliner Rita Rudner and husband Martin Bergman will debut their new play Room 776 at The Little Theatre in Las Vegas located at 3920 Schiff Drive, June 13-29. The show's world premiere will run Thursday through Saturday at 8 p.m. and Sunday at 2 p.m. Tickets are $22 and $19, call 702- 362-7996.
Room 776 is a comedy based on two strangers who are double-booked in a Las Vegas hotel room over a sold-out weekend. Neither will relinquish the room so they are forced to share it.
As a Vegas resident, Rudner is excited about working off the Strip and with the local arts community. According to Rudner, she and her husband, Bergman have written screenplays, novels, TV shows, letters and grocery lists, but never a play. Bergman has directed the play with local talent that he cast.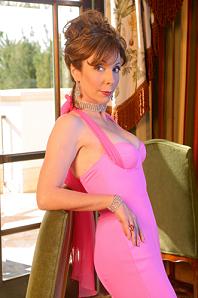 Bergman began his career in theatre in England before directing films in America and producing live shows around the world ranging from an ice show starring Olympic champions Jayne Torvill & Christopher Dean to a stadium tour by the Godfather of Soul, James Brown. He produces Rudner's show in Las Vegas.
As part of its 10th anniversary celebration, the CineVegas Film Festival will honor six actors who have made significant artistic contributions to film and the film industry. The Marquee Award will be given to Anjelica Huston. Don Cheadle, Rosario Dawson, Viggo Mortsensen and Sam Rockwell will each be honored with a Half-Life Award. The honorees will participate in moderated conversations, which are open to the public, on Friday, June 20 and 21. Additionally, James Caan will be honored with the Festival's special Vegas Icon Award, sponsored by the Las Vegas Convention and Visitors Authority, for delivering memorable performances in films and shows set in Sin City. The awards will be given out on June 20 at the CineVegas Honorees Reception, to be held at the Planet Hollywood pool.
It's official now, the remaining dates for the Toni Braxton: Revealed at the Flamingo have been canceled to allow for Braxton to focus on her health. The production show that began at the Flamingo in August 2006 was scheduled to run through mid-August 2008.
The 3,000-square-foot country dance hall Dixie's Dam Country Bar is open at Hooters at 7 p.m., Wednesday-Saturday.
On June 19, Gerry McCambridge "The Mentalist" performing at Hooters will commemorate his one-year anniversary.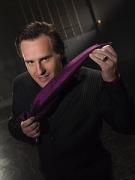 Boxing will return to the Las Vegas Hilton beginning July 8. Tuesday Night Boxing Live from the Las Vegas Hilton will feature world-ranked contenders, former world champions, and rising stars. Muaythai, literally Thai Boxing and also known as "The Art of the Eight Limbs," will also return to the Hilton Theater on July 26.
Southern Nevada's hometown chocolate company, Ethel's® has teamed up with CineVegas to sponsor the 10th Anniversary of the local film festival. To commemorate the occasion, Ethel's® has created a limited-edition chocolate to be distributed exclusively during the 10-day CineVegas event from June 12-21.
During the month of June, chocolate lovers can visit any local Ethel's location for 15 percent off a purchase of $30 or more and the chance to receive discounted Ultra Exclusive CineVegas Party Access with a purchase. The limit is one coupon per person, who is 21 years or older. Participants must go to the Box Office at the Palms to purchase CineVegas Party Tickets. An Ethel's receipt will need to be attached to the Party Access coupon. The CineVegas Party Ticket will allow access to a selected party through June 21 and the bearer to purchase up to two Access Passes per coupon. Quantities will be limited and distributed on a first-come, first-served basis.
CONTINUE ON TO...:
>THIS WEEK'S LAUGHLIN SEGMENT
>LAST WEEK'S LAS VEGAS SEGMENT
>VEGAS VIEW FULL ARCHIVES
>Return to "Heard Around Town"
>Return to Las Vegas Leisure Guide