LARRY KING DEBUTS AT THE MIRAGE
Award-winning broadcast icon Larry King will debut his new stage show "Larry King: Standing Up" at The Mirage on Saturday, June 11 at 10 p.m. in the Terry Fator Theatre. The show will end with Q&A. Tickets range from $69.99 to $89.99, call 800-627-6667.
Column Continues Below Advertisement
This series of performances will mark King's first stage appearance since completing his triumphant 25-year run hosting CNN's "Larry King Live."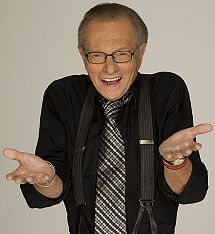 His was the first worldwide phone-in television talk show and the network's highest-rated program. King has been inducted into five of the nation's leading broadcasting halls of fame. He has also made cameo appearances in 23 movies.
'ABSINTHE' SET TO OPEN IN TENT AT CAESARS PALACE
A 600-capacity circus big top is being erected in front of Caesars Palace for a surreal, hallucinogenic, adult-only variety show titled "Absinthe" opening March 2. The audience will be drawn into the risqué-content show featuring two characters Penny and Gazillionaire. Tickets start at $69.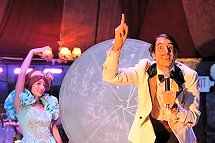 It turns out the show was originally going to open at the ill-fated Fontainebleu. The tent will be surrounded by a beer garden and midway games and there will be a bar inside the show space.
TERRY FATOR REVEALS NEW PUPPET
To celebrate the second anniversary of "Terry Fator: Ventriloquism in Concert" at The Mirage, ventriloquist Fator introduced his new, fabulously happy cast member on the TBS late-night talk show, "Lopez Tonight." Puppet Berry Fabulous, a former lawyer turned entertainer, will make his stage show debut at the Terry Fator Theatre Friday, March 18.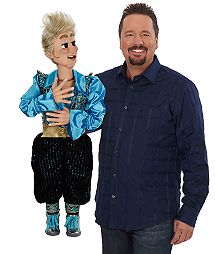 CHEF RICHARD'S CENTRAL 24/7 WILL OPEN AT CAESARS PALACE
The James Beard award-winning Chef Michel Richard will open a version of his popular Washington D.C. restaurant in late summer in the space currently occupied by Augustus Café, adjacent to the Caesars Palace hotel lobby. Central 24/7 will offer daily 24-hour dining. The 9,600-square-foot restaurant including an outdoor patio terrace will seat approximately 300 guests. The restaurant will also feature a large lounge complete with a full bar and specialty cocktail menu.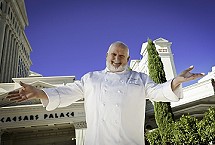 Central – pronounced sen-TRAL – opened in Washington D.C. in January 2007, and takes its name for its central location between the White House and the Capitol building.
RÍRÁ LAS VEGAS OPENS AT MANDALAY PLACE
Rí Rá Las Vegas, an authentic Irish pub with an impressive lineup of live music, will open inside The Shoppes at Mandalay Place on St. Patrick's Day, March 17. The nineteenth century-style Irish pub will feature carefully restored authentic artifacts including an 8-foot-tall, 500-pound carved plaster statue of St. Patrick dating back to 1850.
MARKET CAFÉ VDARA IS NEW CASUAL EATERY
Market Café Vdara is the new "grab-and-go" food and beverage outlet at Vdara. It is a mix of a casual eatery where guests can sit and enjoy freshly made breakfast and lunch selections and grocery store, which is the only one in CityCenter. This new food concept replaces the Silk Road restaurant.
The made-to-order selections are creations from Executive Chef Martin Heierling, the mastermind behind Bellagio's renowned Sensi.
Open daily from 6 a.m. to 8 p.m., the eatery features an extensive selection of all-natural and organic products.
SBE WILL OPEN HYDE LOUNGE AT BELLAGIO
An industry-leading hospitality, real estate development and lifestyle company SBE and Bellagio have announced the expansion of the Hyde Lounge nightlife brand into the Las Vegas market. Hyde Lounge Bellagio will be a 12,000-square-foot, indoor/outdoor venue that will occupy the Fontana Bar location that overlooks the Fountains of Bellagio. The new venue is set for a New Year's Eve 2011 grand opening.
Hyde Lounge has experienced prominence in Southern California. At Bellagio, it will operate as an exclusive lounge until 10 p.m. and then dramatically transform into a nightclub. The renovations will expand the size of the terrace and construction will begin at the end of May 2011.
CHATEAU NIGHTCLUB & GARDENS OPENS AT PARIS
Chateau Nightclub & Gardens opened at Paris March 5. Spanning more than 45,000 square feet and two-stories, the new nightclub and Parisian gardens offer three separate experiences including a nightclub; Strip-side Chateau Terrace with a 10,000-square-foot balcony; and Chateau Gardens. The gardens offer a full-nightclub experience under the stars with a rooftop dance floor, four bars, high-energy lighting, a DJ booth, VIP seating and an eight-foot-tall glass wall encircling the rooftop displaying panoramic views.
NEW WHOPPER® BAR RESTAURANT WILL OPEN AT THE RIO
Burger King® franchisee HKMII LLC will open the newest Whopper® Bar and first West Coast location next month at the Rio and offer the experience Have It Your Way®. After customers select their sandwich, expert "Whopper®-istas" build burgers to order from a visible toppings theater with a variety of more than 30 favorite items.
The Whopper® Bar will be open 24/7 daily with burgers served around the clock and breakfast from 2-11 a.m. Founded in 1954, Burger King is the second largest fast food hamburger chain in the world.
PIANO MAN RYAN AHERN HAS AFTERNOON SHOW AT V THEATER
Recently, international recording artist and world-champion pianist Ryan Ahern celebrated his new resident 2:30 p.m. Saturday-Thursday show at the V Theater inside the Miracle Mile Shops at Planet Hollywood with a special show and reception. Ahern has traveled the world and worked the cruise ships, but he's glad to be back in his hometown of Las Vegas. Tickets are $29.99, $39.99, and $12.99 for children 12 and under, call 866-932-1818.
Ahern has an appealing personality and dresses in a somewhat flashy black jacket with piano key snickers and socks. His repertoire is totally versatile with music genres from Broadway and Rock n' Roll to Boogie Woogie and original material. He's backed by a six-piece band, sings a little shows some of his own aptitude on drums, guitar and harmonica, and does his own amazing arrangements.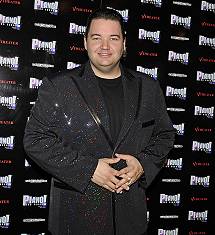 Ahern began playing the piano professionally at age 14. He is a graduate of the Las Vegas Academy of Performing Arts and the Musician's Institute in Los Angeles. For more than three and a half years, he was a featured entertainer at Fremont Street Experience with his innovative piano set-up called the Piano Rig©.
Ahern has also had a stand-up career at the legendary Improv Comedy Club in Los Angeles and honed his act at age 17. As an actor, he has appeared in television shows, commercials, music videos, and independent films. He is contracted as the exclusive voice of Tino the Turtle. Additionally, Ahern is a talented ice carver, fluent in Spanish and currently studying Japanese. He is a licensed massage therapist and obtained his Nevada real estate license at age 18. To say Ahern is special is an understatement.
O'SHEAS HOLDS THREE-DAY ST. PAT'S PARTY
O'Sheas on the Strip will celebrate St. Patrick's Day with a three-day long block party March 17-19. The party will begin at noon with Holly Madison, star of "Peepshow" and "Holly's World," defending her crown in a beer pong rematch against Lucky the Leprechaun. Festivities are free of charge.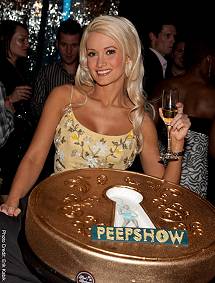 TOP OF NEXT COLUMN
INAUGURAL CULTURE TRADE SHOW UNVEILS EVENTS
CULTURE will launch an innovative series of trade shows, events and educational programming at the Palms Place Resort March 7-9 addressing issues facing key on-premise operators and vendors with the four tenants of DRINK, STYLE, MUSIC and NETWORK at its heart.
The week will include: First Pour at The Cosmopolitan- March 7; an official launch party at XS in Encore at Wynn- March 7; an invite-only bash in a Palms suite; and a final party at Surrender Nightclub in Wynn. For a list of events, visit www.culturetradeshow.com.
RED BULL SOUNDCLASH INVOLVES CONCERT AND PARTIES
MGM Resorts International has partnered with Red Bull for an outdoor clash of sounds concert on Saturday, March 12. Red Bull Soundclash Las Vegas will feature a collaborative musical performance by GRAMMY® Award-winning rapper, songwriter and record producer Cee Lo Green and GRAMMY® Award-nominated pop band The Ting Tings at a specially constructed venue in the Luxor's auxiliary parking lot. Tickets are $10 in advance and $15 at the door, visit www.redbullusa.com/soundclash or call 866-740-7711.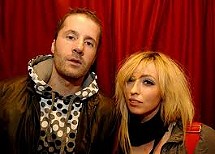 Several parties and activities have been scheduled throughout MGM Resorts International properties March 10 – 13.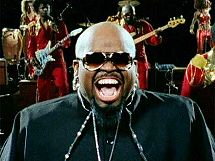 JAZZ NIGHT AT THE FREAKIN FROG
It will be jazz night at the Freakin Frog on Maryland Parkway on Wednesday, March 9 at 9:30 p.m. with Jaman Laws and the Vernell Brown Jr. Trio doing a special free performance sponsored by the Michelob Brewing Co.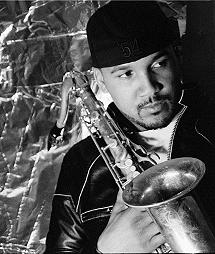 Los Angeles-based Laws, son of legendary saxophonist Ronnie Laws, got his first alto saxophone at age 10 and did his first record deal with Jaggo Records in 2008.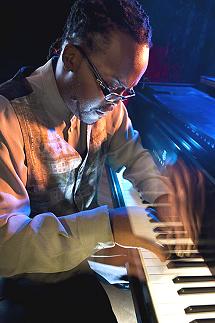 Brown Jr., who was a child prodigy playing music at age 4, is a virtuoso pianist, composer and producer with six CDs released since 1990.
HASH HOUSE HOLDS CORNED BEEF EATING CONTEST
Hash House A Go Go, station KWNR and Certified Angus Beef are hosting the third annual corned beef eating contest in honor of St. Patrick's Day on Thursday, March 17.
Up to eight participants will compete to finish 1.5 pounds of cooked corned beef and a quarter head of cabbage in 15 minutes. The grand prize will be $100 cash and breakfast every week at Hash House A Go Go for a year. Enter at www.kwnr.com.
Happy hour from 2 – 6 p.m. at the Sahara location will feature $2 green beer and complimentary mini Hash House corned beef sandwiches and homemade potato chips. The first 50 people will receive their first beer free.
QUICK CLIPS
This year, the 742-seat Venetian Showroom will headline some of comedy's biggest names including regular mainstay Rita Rudner along with multiple dates for David Spade, Tim Allen and Joan Rivers.
The "Triumph" magic show at the Las Vegas Hilton almost like an illusion, opened quietly a couple months ago and closed silently a week ago.
Whoopi Goldberg has cancelled her May dates at Treasure Island Theatre, but will still perform in March.
Due to scheduling conflicts, Kenny G performances scheduled March 10 – 12 are cancelled.
Golden Rainbow, a local HIV/AIDS nonprofit, will announce the venue for the 25th annual "Ribbon of Life Spectacular" during a kickoff fundraising mixer at Revolution Lounge inside The Mirage on Tuesday, March 8 at 8 p.m. Admission is $20.
The Four Seasons in Las Vegas has been selected as the recipient of TripAdvisor's® 2011 Travelers' Choice® Award for the second consecutive year. The hotel ranked No. 5 among TripAdvisor's listing of the Top 10 Luxury Hotels in the U.S. and No.16 among the Top 25 Hotels in the United States is the only Las Vegas hotel included in either list. The winners are based on millions of real unbiased reviews and opinions.
The Las Vegas Mob Experience at the Tropicana has opened its doors to the public for previews with its formal grand opening scheduled for March 29.
The M Resort has introduced a "Happy Hour Guarantee" offering $5 premium drinks, $3 domestic and imported bottled beer and 1/3 off all bottles of wine every day, all day.
The Universal Whisky Experience will be a two-day whisky tasting experience on March 18 and 19 debuting at Encore. The show will have more than 400 connoisseurs and whisky from more than 25 distilleries. Attendees will mingle with whisky aficionados and collectors, engage in Master Classes, and sample whiskies.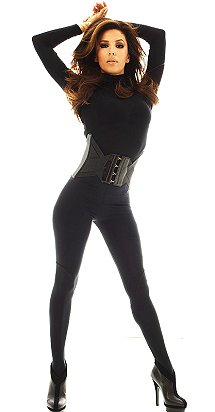 Actress and "Desperate Housewives" star Eva Longoria will celebrate her birthday on Friday, March 18, with a soiree at her two venues inside Crystals at CityCenter: Beso Steakhouse and Eve Nightclub. Longoria will also celebrate her role as the new spokesperson for the sparking liqueur Nuvo.
March Madness viewing parties are planned at the Stratosphere in the showroom March 17 – 20 with free admission and $3 and $6 food and Budweiser specials. The Rockhouse on the Strip will host March Mayhem from March 16 through April 5 and offer two-for-one domestic bottled beers during tournaments and on-going beer pong competitions from 10 a.m. to 6 p.m. Bars at Palazzo and Venetian will hold parties for all the NCAA men's basketball tournament games.
The design team for The Smith Center will be presented at a free public event with a wine reception hosted by Faciliteq and ADAS from 5-6 p.m. and lecture at 6 p.m. – all at the historic Fifth Street School on Wednesday, March 9.
This year, Morton's The Steakhouse is offering a slice of Key Lime Pie for $3.14 on National Pi Day, March 14 or 3/14, in honor of the mathematical concept that never ends – 3.14, and the great mathematician Albert Einstein's birthday.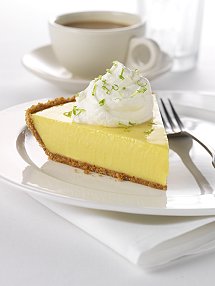 Hash House A Go Go is celebrating National Pancake Week by offering a special house-made Irish oatmeal, butterscotch chip and almond pancake March 7-13 with a portion of the proceeds benefiting the St. Baldrick's Foundation.
The Sin City Strongman Challenge will be on March 19 and 20 at 10 a.m. Preliminaries will start on Saturday at the Gold Spike downtown and the finals will be on Sunday at Hogs & Heifers.
For March, the Miracle Mile Shops' fountain will showcase a bright orange glow between regularly scheduled shows in support of National Multiple Sclerosis Society.
Column Continues Below Advertisement
CONTINUE ON TO...:
>THIS WEEK'S LAUGHLIN NEWS
>LAST WEEK'S LAS VEGAS NEWS
>VEGAS VIEWS FULL NEWS ARCHIVES
>Return to "Heard Around Town"
>Return to Las Vegas Leisure Guide