STRATOSPHERE PLANS NEW 'SKYJUMP' THRILL RIDE
The Stratosphere has announced plans to add a new big thrill ride called SkyJump Las Vegas, which is described as a "controlled freefall." Adrenaline junkies will have the opportunity to plummet 855 feet at a speed of up to 40 mph. The attraction is expected to open April of 2010, and will join three thrill rides already atop the tower: Big Shot, X-Scream and Insanity. This will be North America's only SkyJump and the highest SkyJump in the world.
Column Continues Below Advertisement
SkyJump riders will be given a short safety lesson and then be suited up in custom "jump suits." The rider is then connected to a patented high-speed "descender" machine and led to the edge of a small platform where they leap out and descend the 100-plus-story height of the Stratosphere. Guide wires keep riders from straying off course. Just prior to reaching the rapidly approaching ground, the machine slows the rider down, bringing them to a controlled and safe landing. The experience will take 30 minutes.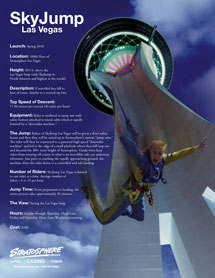 EASTSIDE CANNERY LAUNCHES NEW CONCERT VENUE
The Eastside Cannery has completed its new 1,000-seat, state-of-the-art concert venue that will feature nationally renowned artists starting with LeAnn Rimes on Jan. 29. The Casablanca Event Center will host a different show every month. Upcoming headliners include: The Commodores - Feb. 27; Eddie Money with John Waite - March 20; Jenni Riviera - April 10; and Ronnie Milsap - May 15.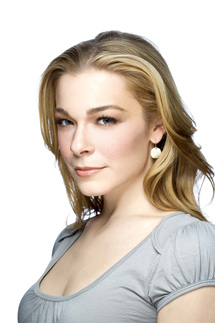 Tickets are on sale for all shows and available in three levels: Gold, Prime and Reserved, call 702-856-5470 or visit www.eastsidecannery.com.
BELLAGIO's CONSERVATORY HAS CHINESE NEW YEAR DISPLAY
On Jan. 10, the Bellagio's Conservatory & Botanical Gardens unveiled there new display celebrating the 2010 Chinese New Year, the Year of the Tiger. The design is guided by the ancient practice of Feng Shui and runs through Feb. 28.
The dramatic centerpiece is a majestic tiger with a "fur" coat comprised of dried botanicals standing among a garden of Taihu rocks and overlooking a Koi pond. Nearby is an 18-foot-tall Chinese God of Prosperity found amidst gold leafed I-Ching coins, a traditional Chinese money symbol, and flanked by two Ming Dynasty-styled dings. Also part of the exhibit is a trio of six-foot-tall giant pandas, made of more than 9,000 living plants, a zigzag bridge, and a wing-tipped Ming Dynasty-styled gazebo painted a deep red lacquer.
JASON ALEXANDER INTRODUCES DONNY CLAY AT PLANET HOLLYWOOD
Actor, director and producer Jason Alexander, star of the Broadway stage, motion pictures and most notably the award-winning actor who played George Costanza on "Seinfeld," now portrays the character "Donny Clay," the world's fourth-best motivational speaker. Donny Clay's world famous seminars entail comedy, music, self-help and partial nudity all combined to leave you laughing as you discover the YOU inside of you.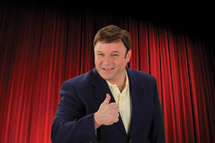 "The Donny Clay Experience" is an interactive, partially improvised comedy romp. Alexander will perform his limited engagement for a series of dates through March: Feb. 11-14, and 25-28; and March 4-7 plus 11-14. Tickets are $55, $75 and $90, call 800-745-3000 or 877-333-9474.
SAMMY SHORE PRESENTS 'FUNNY BONEs' DOG RESCUE FUNDRAISER
The Palms and famed comedian Sammy Shore will present an all-star charity fundraiser entitled "Funny Bones" benefiting three local dog rescue organizations on Sunday, Jan. 31, at 3 p.m. Tickets are $35, call 702-944-3200.
The Funny Bones comedy jam will headline an all-star cast emceed by Sammy Shore, founder of LA's famed Comedy Store and opening act for Elvis Presley; Bobby Slayton, The Pitbull of Comedy; and George Wallace, the new Mr. Vegas. Supporting Shore's event is comedy star Pauly Shore and an array of talented friends, including Lance Burton, Vinnie Favorito, Frankie Scinta, Jeff Hobson, Dean Napolitano, Manny Olivera, Pam Matteson, Kathleen Dunbar and Pete Barbutti.
TREASURE ISLAND LINES UP THREE COMEDIANS IN FEBRUARY
In February, Treasure Island will go for laughs by headlining stand-up stars Carlos Menica - Feb. 11-12, Sinbad - Feb. 19, and Bill Engvall - Feb. 25-26. For tickets, call 866-712-9308.
Mencia began his stand-up career performing at The Laugh Factory during amateur night and quickly rose to superstar status. In early 2005, "Mind of Mencia" debuted on Comedy Central, which has since become one of the network's strongest shows, drawing an average 1.5 million viewers. "Mind of Mencia" wrapped its fourth season in late 2008.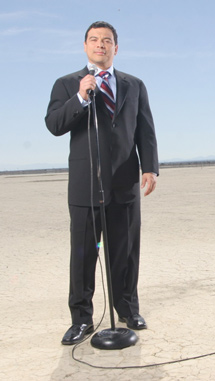 Sinbad is best known for his various television and movie appearances in the 1980s and 1990s, including several HBO comedy specials. He is coming back to the small screen, reality style, as a cast member of this season's "The Celebrity Apprentice."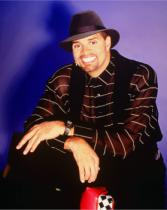 Fans know Engvall from his half-hour sitcom, "The Bill Engvall Show, " the "Blue Collar Comedy Tour" featuring fellow funny men Jeff Foxworthy and Larry the Cable Guy, and his 1996 "Here's Your Sign" comedy act.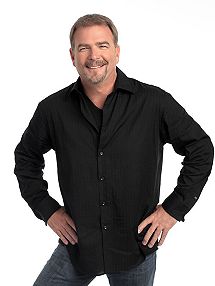 ORLEANS WILL HOST KLUC's 4TH ANNUAL VALENTINE's LOVE AFFAIR
Celebrated rhythm and blues, soul and funk acts from the '70s and '80s, including headliners Heatwave, Peaches and Herb and Blue Magic, will perform their hits as part of KLUC's 4th Annual Valentine's Love Affair at the Orleans Arena on Saturday, Feb. 13 at 7:30 p.m. Tickets are priced at $25, $45 and $75, call 702-284-7777.
Six other noted acts will join the spotlight, including Evelyn Champagne King; Malo; Thee Midniters; The Originals; Dorothy Moore and The Floaters.
TOP OF NEXT COLUMN
CAESARS PALACE UNVEILS NEW "GARDEN OF THE GODS" POOL AREA
Caesars Palace will debut the "Garden of the Gods" in March. The five new multi-layer pools (Apollo, Fortuna, Jupiter and two side-by-sides known as Bacchus) join the three gorgeous pools (Neptune, Venus and Temple) that already make the Caesars Palace pool area one of Las Vegas' most recognized icons. This new collection of pools increases the "Garden of the Gods" area to five acres.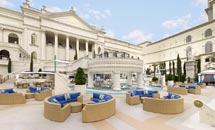 The new pool area will include swim-up gaming and an 18-foot waterfall, an exclusive line of furniture with azure-colored deck chairs and daybeds, 45 cabanas, and a new collection of cocktails.
RICHARD MARX PERFORMS AT THE ORLEANS SHOWROOM
Multi-platinum album selling and award-winning singer, songwriter and producer Richard Marx will headline the Orleans Showroom for two nights, Valentine's weekend, Feb. 13 and 14. Tickets are priced from $24.95, call 702-365-7075.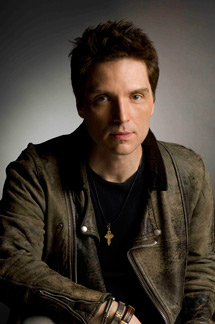 With more than 20 years in the music industry, Marx has established himself as a hit-making singer/songwriter with career highlights that include selling more than 30 million albums and writing, as of 2009, 13 No. 1 songs.
Marx has written and produced songs with some of the biggest names in music including Barbra Streisand, Daughtry, LeAnn Rimes, Travis Tritt, Natalie Cole and Josh Groban, among many others. In 2004, Marx won the Song of the Year Grammy Award for "Dance With My Father," which he co-wrote with the late Luther Vandross. In 2005, he collaborated with Keith Urban for the country singer's hit song "Better Life" and in 2007 the duo teamed up again to co-write another chart-topper for Urban titled "Everybody."
Marx and Vertical Horizon lead singer Matt Scannell partnered in 2008 as an acoustic duo and will soon release a CD of one of their recent live performances and plan to follow it up with an electric rock record. Marx also co-wrote a song for Ringo Starr's upcoming CD to be released in 2010.
RAIN NIGHTCLUB HOLDS DOWN AND DERBY ROLLER SKATING DISCO
Rain Nightclub and the Palms will host the retro-inspired roller skating disco party Down and Derby on Jan 21. The national roller skating phenomenon rolls into Rain Nightclub with a roller dance party featuring resident skate guard DJs SHR3D and SUPRA controlling the roller disco rink's turntables.
Down and Derby is a retro-inspired roller skating party created and designed to give attendees a unique nightlife experience. The interactive throwback events combine décor reminiscent of a 70s roller disco with attendees participating by wearing fashion attire evocative of the era.
Entry is $5 in advance and $10 at the door. Quad skates of every size will be available to rent for $5. Guests are welcome to bring their own roller skates to the event. For dress code information and to RSVP, visit www.downandderby.org. Upcoming 2010 event dates are: Feb 25, March 18, April 22 and May 27.
DOS CAMINOS OFFERS INTERACTIVE COCKTAIL AND COOKING CLASS
For Dos Caminos' two-year anniversary at The Palazzo, master mixologist Eben Klemm, corporate executive chef Scott Linquist and Roberto Hernandez, executive chef of Dos Caminos Las Vegas will hold a creative cocktail and cooking demonstration on March 13 and 14 from 11:30 a.m. to 2:30 p.m. The class is $65 plus tax and gratuity and includes: coffee or Mexican hot chocolate on arrival; a signed copy of "The Cocktail Primer: All You Need To Know To Make The Perfect Drink" by Klemm, cocktail and cooking demo with Q & A, a lunch tasting and two cocktails, call 702-577-9550.
THE SCINTAS RETURN TO THE SUNCOAST VALENTINE's WEEKEND
Following a series of well-received weekend dates in 2009, The Scintas will bring their one-of-a-kind act back to the Suncoast Showroom on Feb. 13 and 14. Showtime is 7:30 p.m. on Saturday and 4 p.m. on Sunday. Tickets start from $29.95, call 702-636-7075.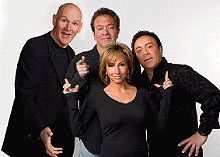 The Scintas, Buffalo, New York-raised brothers Joey and Frankie, sister Chrissi and "Irish Scinta" Peter O'Donnell, have a show filled with music, comedy and impersonations. Their Las Vegas act got its start in a bar owned by former Buffalo Bill and present-day ESPN commentator Paul McGuire.
QUICK CLIPS
The Stratosphere is rebranding its "Romance Lounge" to "Level 107 Lounge." The new name celebrates the lounge's unique location with an unparalleled view. In addition, a new group Afterglow, led by Mark Speights (formerly of the Billy Moran Trio), will be featured performing a variety of jazz, pop and contemporary songs four nights a week: Wednesday through Saturday from 9 p.m. to 1:30 a.m.
Cannon U.S.A. has sponsored another star-studded celebrity event during the CES Convention to benefit the National Center for Missing and Exploited Children. It's a fabulous celebration at the Bellagio to the company's sincere commitment to protecting children. John Walsh of "America's Most Wanted" and nearly 40 celebrities attended to support the noteworthy cause.
The date for the Nove Italiano cooking class at the Palms with executive chef Geno Bernardo featuring helpful tips and fine Italian cuisine at noon has been changed from Saturday, Jan. 23 to Jan. 30. Chef Geno will guide guests through a five-course meal. The cost is $75 per person, call 702-942-6856.
Primm Valley Casino Resort has open The Spa at Primm, a 13,000-square-foot, full-service Aveda retreat that offers a variety of services by skilled technicians including skin care, massages, nail care, spa body treatments, waxing services and a fitness center. Hours are 7 a.m. to 7 p.m. daily, call 702-679-5506. Primm is 25 minutes south of Las Vegas on Interstate 15 at the Southern Nevada/California state line.
United Way's Women's Leadership Council will host its second Women's Leadership Luncheon at Paris on Thursday, Feb. 25, at 11:30 a.m. The celebrity keynote speaker and renowned philanthropist will be Marie Osmond. Flamingo headliner Osmond is the co-founder of the Children's Miracle Network, which has helped more than 17 million kids obtain quality healthcare. She also serves as the spokeswoman for the American Heart Association's "Go Red for Women" campaign. Tickets are $80; contact Beth Miller at 702-892-2317. The first 2010 Rock 'n Roll Wine event will be held at the Hard Rock Café on the Strip on Friday, Jan. 22, at 7 p.m. It will feature more than 20 wineries representing more than 40 different wines. Tickets, which include a $40 Wine Bucks voucher, are $40 in advance and $45 at the door, call 702-240-3066.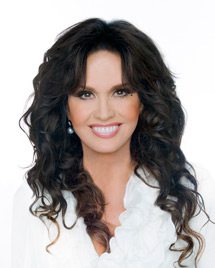 The first Grand A Gift Foundation's Fashion For Autism dinner benefit will be held on Jan. 22 at the Four Seasons Ballroom. Tickets are $150, call 702-214194.
Column Continues Below Advertisement
CONTINUE ON TO...:
>THIS WEEK'S LAUGHLIN NEWS
>LAST WEEK'S LAS VEGAS NEWS
>VEGAS VIEWS FULL NEWS ARCHIVES
>Return to "Heard Around Town"
>Return to Las Vegas Leisure Guide