Southwest Las Vegas
Adult & Retirement Communities
Southwest Las Vegas adult and retirement living communities offer great views of the Spring Mountains and the neon city. Seniors who prefer living an active lifestyle benefit from active adult neighborhoods similar to Sun City communities which usually only allow residents older than a specific age. Seniors who are able to prepare their own meals and maintain an active lifestyle will enjoy independent living. Assisted living arrangements in group residences and are best suited for non-active adults. These are seniors who require minor support in preparing meals and housekeeping. You'll find that many of these properties offer nice amenities such as a pool, spa, and fitness center. Many provide transportation to local areas for shopping or appointments. Some suburban Las Vegas casinos also offer complimentary transportation to their properties for gaming, dining or entertainment.
Review each property to find the best match to your tastes, budget and lifestyle.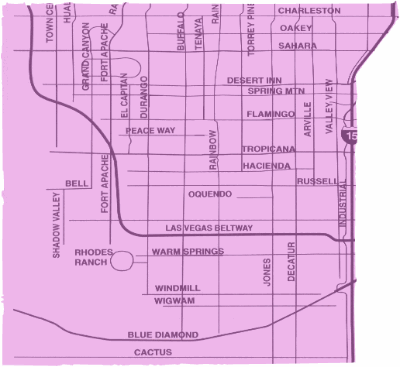 Southwest
Atria Sunlake - Independent & Assisted Living
3250 S Fort Apache - 702-256-6500
Epoch - Assisted Living
8720 W Flamingo - 702-360-6023
Flamingo West - Adult Gated Community Homes
8122 W Flamingo Rd - 702-364-5338
The Grand Court - Independent & Assisted Living
6650 W Flamingo - 702-732-2800