RIVERSIDE CELEBRATES ELVIs' BIRTHDAY

"Happy Birthday to the King" with tribute artist Don Rose will play at the Riverside in Don's Celebrity Theater, Jan. 3-8 at 7 p.m. You'll be able to hear hit songs such as "Hawaiian Wedding Song," "Rock-A-Hula Baby" and "Can't Help Falling In Love" from famous Elvis movies like "Blue Hawaii" and "Aloha From Hawaii." Tickets are $28.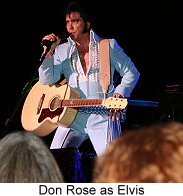 Rose was raised in a musical oriented family with his brother singing and playing guitar, his father fooling with steel guitar, and his mom joining in on the tambourine. His mom also took him to see all of Elvis' movies. Rose started performing his Elvis shows a few years after Elvis passed. He has since made his career as an entertainer not only performing his Elvis tribute, but also with his own show group, The Don Rose Revue.
'COMEDY ON THE EDGE' IS AT THE EDGEWATER
Beny Mena and Mel Kohl will be the two comedians appearing at the Edgewater's "Comedy on the Edge" on Jan. 6. Mena made his stand-up comedy debut in 1999 at the famous Laugh Factory. He was an instant hit, and since that night, he has been working nonstop. Mena's comedy is based on his life experiences growing up on the streets of Los Angeles--his interaction with neighborhood drunks, cops with grudges, and judges with loud gavels.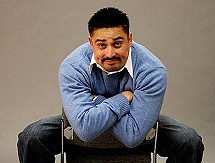 Mel Kohl has been a comedian, comedy writer and actor for more than 20 years. He is a member of the Writer's Guild of America and the State Bar of California. Kohl has written for sitcoms, produced a successful play, and a series of comedy shorts. He is one of the few comics able to perform and write comedy dealing with stocks, real estate and the economy, as well as the problems we all face with technology and male and female issues. He can work completely clean or slip into R-rated material when appropriate.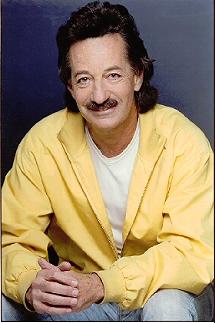 "Comedy on the Edge" is held in the showroom every Friday through Sunday at 7 p.m. except it will be dark on Dec. 30 and 31. Each show highlights two stand-up comedians. Upcoming acts are: Jan. 7-8 Vince Valenzuela and Phil Mazo; Jan. 13 Jerry Torres and Brandon Vestal; Jan. 14-15 Leif Skyving and Sherry Japhet; Jan 20 Dax Jordan and Danny Morri; Jan 21-22 Andrew Norelli and Alli Breen. Tickets are $10 at the Edgewater Casino Cage or the door.
GOLDEN NUGGET HOLDS CHILI COOK-OFFS
The Golden Nugget's Chili Cook-Offs will hold back-to-back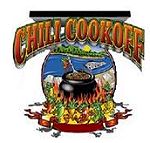 chili cook-offs. The Laughlin Regional will be on Saturday, Jan. 7, and the Nevada State on Sunday, Jan. 8 in the front parking lot. Both cook-offs will have the same format: three categories in each cook-off of red chili, green chili, and best salsa.
Cooking for green will start at 10 a.m. with turn-in at 1 p.m. Cooking for red chili begins at noon with turn-in at 3 p.m. Salsa gets turned-in at 11 a.m.
The first place prize is $1,000 for red and green while all salsa $10 entry fees are returned as prize money. The entry fee for red chili cookers is $35 and $20 for greens. Each entrant must supply a two-gallon minimum for the "People's Choice" category. Taster kits will be available for the public while music and other events round out the experience.
AQUARIUS GOES PARTY TIME WITH THE GOODFELLAS
The Las Vegas-based band, The Goodfellas, will lead the party at the Aquarius Pavilion on New Year's Eve starting at 9 p.m. This party; however, is available only with room packages.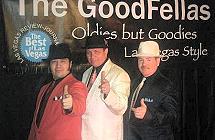 Since their formation in 2007, The Goodfellas band has entertained audiences at many major showrooms and venues. They have been the recipient of the "Best of Las Vegas Award" for a rock band awarded by the "Las Vegas Review Journal" fan poll.
The band features the solid harmonies of three singers: Danny Rome, Phil Ricco and Jerry Clark. Their repertoire features the legendary decades of rock music: the 50s, 60s and 70s.
On Dec. 30 and Jan. 1, The Goodfellas will perform at the Aquarius in the Splash Cabaret from 9 p.m. to 2 a.m. without a cover charge.
AVI WILL ROCK ON NEW YEAR's EVE
The party at the Avi on New Year's Eve called "Rockin' the River New Year's Eve Party!" will feature music by DJ Grace Black beginning at 9:30 p.m. The event will include hot and cold hors d'oeuvres, desserts, a champagne toast, and a cash bar for $15 or $25 a couple.

Grace Black has been singing since she was 9 years old. She's developed a wide range of styles and a talent for entertaining audiences. Black was selected as the "Fast Track To Fame" - "Most Marketable Singer" at the televised finals in 2001, and her solo debut "Boy's Say" was featured on the 2004 Official NASCAR CD Release, "Drivers Of The Track." She started Class Act Entertainment, the mobile entertainment company in Northern California in 1997.
TOP OF NEXT COLUMN
FAUX RAT PACK ENTERTAINS NEW YEAR's WEEKEND
Frank, Dean, Sammy and Joey will gather for surf and turf dinner shows at the Edgewater's E Center on Dec. 30 and 31 at 6 p.m. This Rat Pack tribute show recreates a night at the old Sands Casino in Las Vegas in the 60s. The entertainers capture the voice and mannerisms, bawdy banter, joking around and easy camaraderie of the original entertainers.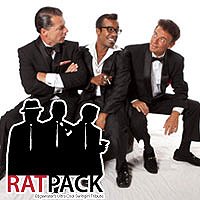 The foursome is backed by a seven-piece onstage orchestra. They perform some of the tunes that made Sinatra, Martin and Davis famous such as "Luck Be a Lady," "That's Amore," "You're Nobody 'Til Somebody Loves You," "Mack the Knife," "Strangers in the Night," "New York New York" and many more. Tickets start at $65 for the surf and turf meal and New Year's Eve is sold out.
LAUGHLIN PUTS ON FIREWORKS
Welcome in the New Year by enjoying free New Year's Eve Fireworks over the Colorado River on Dec. 31 at 8 p.m. Viewing is along the Riverwalk between the Colorado Belle and Edgewater.
THE RIVERSIDE HAS MEL TILLIS ENRICHING THE HOLIDAYS
The holidays will be richer will Mel Tillis headlining at Don Laughlin's Riverside Resort, Dec. 27-Jan. 1. Tickets are $37.50 except on New Year's Eve when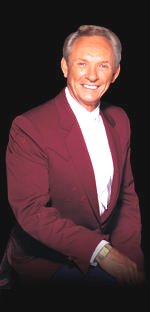 Tillis will do two shows at 7 and 10:30 p.m. Tickets are then $42 and $44.
Tillis, who has been in the music business for 50-plus years, has recorded more than 60 albums. His biggest success occurred in the 1970s. Tillis' career includes 36 Top Ten singles, with nine of them going to No. 1 including "Good Woman Blues," "Coca Cola Cowboy" and "Southern Rain." He and his band, the Statesiders, have worked concerts all over the 50 states, Canada, England, and other countries.
LAUGHLIN PREPARES FOR ANNUAL SCORE RACE
The "Laughlin Desert Challenge" is an annual SCORE (Southern California Off Road Enthusiasts) race in the desert held at the Laughlin Event Center and on a course throughout the desert, Jan. 12-15, 2012.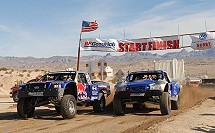 For the 17th straight year, motorsports fans and racers from across the United States, Mexico, Canada, Denmark and Germany will convene for the popular SCORE Laughlin Desert Challenge, which is the first major motorsports event of the year in the United States. It will be held Friday through Sunday and launch the five-race 2011 SCORE Desert Series, the World's Foremost Desert Racing Series.
Two-time champion B.J. Baldwin along with former champions Robby Gordon, Rob MacCachren and brothers Mark Weyhrich and Gary Weyhrich will return to lead a stellar field of 29 SCORE Trophy-Trucks.
With 19 classes of cars and trucks divided into five groups, the single race is divided into multi-lap segments split over two days. Starting at 7 a.m. on both Saturday and Sunday, each group will race a pre-determined amount of laps each day over the fan-friendly 6.25-mile loop. The featured SCORE Trophy-Truck division will run eight laps over the 6.25-mile course at 1 p.m. each day followed by the unlimited Class 1 open-wheel desert race cars that will run their eight laps at 3 p.m. each day.
'CRUIZIN' ON THE RIVER' CAR SHOW STARTS OFF 2012
The charitable car show, The "Cruizin' on the River," will be held Jan. 5-8, by the River Cruizers car club. This event includes a "Show 'n' Shine;" contests and races; live auctions; door prizes; "Ladies Tea Party and Poker Walk;" music; auto parts swap meet; sell your vehicle car corral; and more.
Event hours will be Thursday late afternoon and evening, and Friday and Saturday throughout each day with awards on Sunday morning. The spectator fee is $2 and a car entry is $40, contact Ellen Bridges at 928-505-8457 for entry or vendor information.
FORCASTING FUTURE EVENTS
A touring magic show featuring a half-dozen performers will be headlining in Harrah's Fiesta Showroom Dec. 26-29 at 8 p.m. "Masters of Illusion—Live!" is based on the award winning TV series with the acts varying at each venue. Among Harrah's lineup will be Ayala & Tanya, Farrell Dillon, Kevin James (not the comedian), and Kalin & Jinger, Tickets are $25 and $35.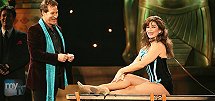 The River Palms is offering a shopping experience Dec. 30-Jan. 1, 2012. Vendors will be offering items such as exotic and handmade women's clothing, belly dancing items, jewelry and gifts from India, decorative water fountains, bamboo, chimes, candles, wooden baskets, perfumed oils, pearls, wedding gowns and prom dresses, sunglasses, sports jerseys and much more. Hours are 10 a.m. to 10 p.m. on Friday and Saturday, and 9 a.m. to 5 p.m. on Sunday. The event is free.

On Dec. 31, there will be a New Year's Eve dance at the Don Laughlin's Riverside Resort in the Starlight Room at 8 p.m. by the Starlight Serenade Band. Cost is $22.

The "Temptations Revue featuring Dennis Edwards," will happen at the Edgewater's E Center on Saturday, Jan. 14 at 8 p.m. Tickets start at $15.

Future dates have been set for Tom & Sharon's Dance Party that goes from swing and country to ballroom and Latin at the Riverside. Upcoming Saturday dates are: Jan 14, 28; Feb 11*, 25; and March 17*, 31 from 1:30 - 5 p.m. Dates with an asterisk mean Zumba parties are being held after the ballroom dance parties. Admission is free.


CONTINUE ON TO...:

>THIS WEEK'S LAS VEGAS NEWS
>LAST WEEK'S LAUGHLIN NEWS
>VEGAS VIEW FULL ARCHIVES
>Return to "Heard Around Town"
>Return to Las Vegas Leisure Guide