NEW LAUGHLIN EVENT CENTER ON THE HORIZON!

Marnell Gaming has announced the development of an outdoor venue, the Laughlin Event Center that is expected to open in February 2014. The project is being undertaken by Anthony Marnell III of Marnell Gaming, who is also the owner and operator of the Colorado Belle and Edgewater Casino Resorts in Laughlin.

The Laughlin Event Center will be centrally located on property west of the Laughlin Outlet Mall and offer versatile seating options and configurations. The event center will seat 9,300 to 21,000 and offer state-of-the-art audio/visual equipment, high-quality seating, VIP Skyboxes, numerous food and beverage outlets and permanent restroom facilities.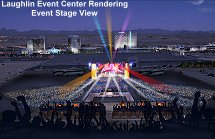 The flexibility in design and seating will allow for the event center to host a variety of events, including headline concerts, bull riding and rodeos, festivals, boxing and mixed martial arts.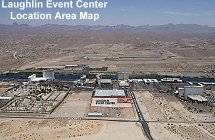 Acts confirmed for 2014 include the scheduled March 15 return of Reba McEntire, who has successfully hosted two concerts in Laughlin, as well Los Tigres Del Norte/Paquita on May 3 and Larry the Cable Guy headlining the Laughlin Comedy Festival on Oct. 4.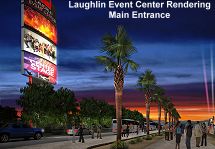 In addition to events promoted by Marnell Gaming, the group has entered into a partnership with the Laughlin Tourism Commission to host future citywide events at the Laughlin Event Center. For more information, visit: www.lasvegasevents.com/laughlin.
STEPHEN SORRENTINO OPENS FOR DEBBIE REYNOLDS AT RIVERSIDE
American actress, singer, and dancer Debbie Reynolds will be appearing at the Riverside in Don's Celebrity Theater Dec. 4-7 with multi-talented comedian Stephen Sorrentino as her opening act. Tickets for their 7 p.m. shows are $35.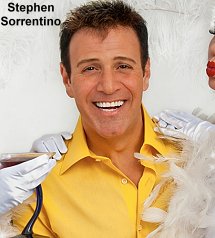 Reynolds became famous when Metro-Goldwyn-Mayer (MGM) gave her a small but significant part in the film "Three Little Words" and then signed her to a seven-year contract. In her next film, "Two Weeks with Love," she had a hit with the song "Aba Daba Honeymoon." However, it was her first leading role, in "Singin' in the Rain" that set her on the path to fame. By the mid-1950s, she was a major star.
Comedian, signer and impressionist Stephen Sorrentino entertains audiences with his quick-witted humor and spot-on mimicry. He is a true showman who has shared the stage with superstars such as Patti LaBelle, Dennis Miller, Dana Carvey and the legendary Debbie Reynolds.
Long Island native Sorrentino is the son of a professional singer and saxophone player. He learned to play piano, sax, flute and guitar at a young age, and started doing impressions at age 5. Eventually he had a record release, formed a tribute act, and toured 25 countries and 43 states, performing for Disney, Dick Clark and "Legends in Concert," and made a name for himself as the No. 1 Elton John impersonator in the world.
While performing in Atlantic City, Sorrentino was cast in his first of 13 film roles. He also starred in a number of award-winning independent films for Showtime, has been in sitcoms for FOX and NBC, and made appearances on "America's Most Wanted," "7 Days" and "The Jimmy Kimmel Show." After several appearances on "Hollywood Squares," dozens of radio and TV talk shows and more than 50 TV commercials, Sorrentino created his own show, "Voices in My Head" featuring 14-cast members. He has toured the United States, enjoyed successful show runs at the Riviera and Paris hotels in Las Vegas, as well as Atlantic City's Tropicana. Sorrentino has also appeared in the History Channel's "Only In America," with Larry The Cable Guy, and toured Europe to sold-out houses for six straight months.
EDGEWATER FEATURES FIRST-RATE COMEDIANS EVERY WEEK
Comedians are on the lineup every weekend Friday-Sunday at the Edgewater at 7 p.m. Cost is $10 and veterans with a military ID and ACCESS Club card receive a $2 discount. Future comedians at Comedy on the Edge include: Dec 6-8 - Willie Barcena and Nathan Brannon; Dec 13-15 - Richard Willa and Danny Serrano; Dec 20-22 - Marc Patrick and PJ McGuire; and Dec 27-29 - Jeff Capri and Any Snowden.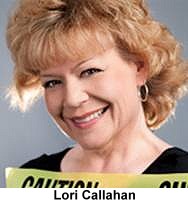 Lori Callahan and Sean McBride will headline Nov. 15-17. Callahan's relaxed style makes her audiences feel comfortable. This comedienne from Denver covers such topics as all the jobs she has tackled like construction, welding, banking, surveying for the Denver State Highway Department, marriage, mom and weight loss.Callahan has performed with comedy superstars Jeff Foxworthy, Paula Poundstone, Richard Belzer, Mark Curry, Bobby Collins, Carrot Top, Brett Butler and the late Sam Kinison. Her television appearances include "Showtime's Comedy Club Network," "Almost Live Comedy Show," Comedy Central, and ESPN's "The Lighter Side of Sports."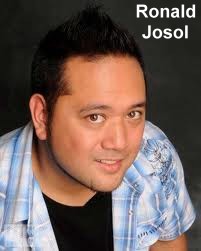 Filipino Canadian, actor and stand-up comedian Ronald Josol will headline with Jeremy Greenberg Nov. 22-24. Josol represents the new generation of comedy with a modish comedy style and commanding stage presence. He won the Craven A's Funniest Home Grown Competition for the Montreal Just for Laughs Comedy Festival in 2000. Since then, he has been performing in festivals such as the Winnipeg Comedy Festival, Montreal Just for Laughs Comedy Festival, International Comedy Fest 2k8, the Orange County Comedy Festival, and the LOL Comedy Festival in Hollywood, California. The most recognizable Asian comedian in Canada, Josol was profiled on the Comedy Network, ABS-CBN in Asia, Showtime Dubai, CBC, Discovery Channel, Echo TV, OMNI 1&2, MTV Canada, and the Biography Channel Canada. He hosted his own television series on Omni 2's network called, "FLIP."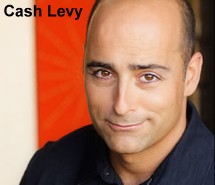 Nov. 29-Dec. 1, the featured comedians will be Cash Levy and Steve Mazan. Levy's performances are punctuated with perfect comic delivery and lightning quick wit. He is known as one of the finest improvisers and released the comedy CD "Extemporaneous." Levy has performed on Fox Sports, and been a regular on the CBS "Late Late Show with Craig Ferguson," ABC's "Comics Unleashed" with Byron Allen and Comedy Central's "Premium Blend." He can be heard daily on XM Radio, Sirius Radio and has entertained on "The Bob and Tom Show." Internationally, Levy has performed for U.S. troops all over the world from Afghanistan to Singapore.
TOP OF NEXT COLUMN
SMOKEY ROBINSON SHINES AT THE EDGEWATER NOV. 30
Motown legend Smokey Robinson will take center stage at the E Center at the Edgewater on Saturday, Nov. 30 at 8 p.m. Tickets range from $40 to $90.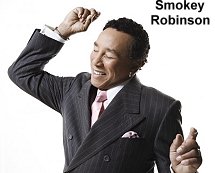 Multiple Grammy Award winner, Rock & Roll Hall of Famer and soul and R&B music legend, Robinson celebrated his 50th anniversary in the music business and the 50th anniversary of Motown Records last year. The Detroit native is a prolific songwriter, who is credited with 4,000 songs and 37 Top 40 hits, including "Tears of a Clown," "Tracks of My Tears" and "Love Machine." Robinson also served as vice president of Motown records and wrote and produced hits for groups such as The Temptations ("My Girl") and Mary Wells ("My Guy").
In his early career in the 1950s, Robinson formed the Matadors, which later became the world-famous group The Miracles. A chance meeting with record producer Berry Gordy Jr. led to a contract with Motown Records as well as an important working relationship. The Miracles scored their first big hit with "Shop Around" in 1960. Robinson went solo in 1972 and in 2006 he was selected as a Kennedy Center Honoree for his contributions to the arts and American culture. That year, he also put out a new album, "Timeless Love," which offered Robinson's own take on several classic songs, such as Cole Porter's "Night and Day" and the Gershwin brothers' "Our Love Is Here to Stay."
RIVERSIDE HOSTS 'WINTER DANCE PARTY'
John Mueller's "Winter Dance Party" is the official live and authentic re-creation of Buddy Holly, Ritchie Valens and the Big Bopper's final tour and the only show endorsed by the Holly, Valens and Richardson estates. The show will be at Don's Celebrity Theater Nov. 19-24 and tickets are $32. Each live concert performance includes over two hours of unbridled, high voltage entertainment featuring all the hit songs of the 50s era: "That'll be the Day," "Peggy Sue." "Oh Boy," "Rave On," "La Bamba" and "Chantilly Lace" plus many more.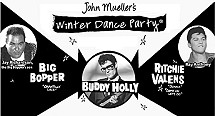 DIRK ARTHUR BRINGS MAGIC BACK TO HARRAH'S
Dirk Arthur will be bringing his brand of "Wild Magic" show back to the Fiesta Showroom at Harrah's Nov. 23-Dec. 8 and again Dec. 27-30. Tickets are $27.50 and $38.50. For children 12 and under from Nov. 23-Dec. 8, tickets are $10.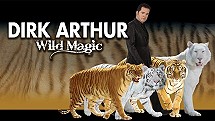 Arthur presents stunning illusions with some of the rarest exotic animals. He has been featured on NBC's "World's Greatest Magic," "Late Show With David Lettermen," and his own documentary "Big Cat Magic" on Animal Planet. In his show, breathtaking big cat magic is interwoven with comedy, beautiful dancers, and large scale illusions including one where a helicopter appears.
COUNTRY GROUP GLORIANA WILL APPEAR AT THE EDGEWATER
Gloriana, the up-and-coming country band formed in 2008, will headline the E Center at the Edgewater on Dec. 6 at 8 p.m. Tickets range from $15 to $55.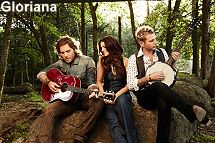 With soaring harmonies Gloriana began blasting through the award barriers in 2009. Their breakthrough self-titled album, which featured the hit single "Wild At Heart," earned them the AMA Award for Breakthrough Artist in 2009 and ACM Award for Top New Vocal Group in 2010. Their new album, "A Thousand Miles Left Behind," debuted at No. 2 on the Billboard Country Album Chart. "(Kissed You) Good Night," the album's first single, was the most played song by a group at Country Radio in 2012. Gloriana's latest single, "Can't Shake You," is climbing the radio charts.
LARRY GATLIN AND THE GATLIN BROTHERS RETURN TO RIVERSIDE
Larry, Steve and Rudy Gatlin will be returning to Don's Celebrity Theater Nov. 26-Dec. 1 and again next year March 4-9. Tickets are $37 for their 7 p.m. performances.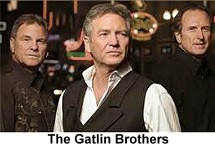 Larry Wayne Gatlin is an American country music singer/songwriter, who is best known for teaming up with his two brothers in the late 1970s and becoming one of country music's most successful acts of the 1970s and 1980s.
The boys started singing in their hometown of Abilene, Texas, and from there went on to make music history. Their five-decade career has taken the Gatlins from dusty Texas stages to White House performances and from Broadway and Grammy Awards to the top of the country charts.
RODEO FINALS WILL TAKE PLACE AT MOJAVE CROSSING
The 2013 Grand Canyon Finals Rodeo will take place Nov. 22 and 23 at the climate-controlled Mojave Crossing Equestrian & Events Arena located across the Colorado River from the Avi. There will be competitions in Bareback Riding, Tie Down Roping, Saddle Bronc Riding, Bull Riding, Steer Wrestling, Team Roping, Barrel Racing and more. Top money makers from the 2013 tour will compete for thousands of dollars in prize money and the 2013 title in each category and Overall Champion. On Friday the rodeo is at 7 p.m. Arizona time and on Saturday at 1 p.m. Tickets are $15 Gold Buckle; $10 general admission; and free ages 5 and under.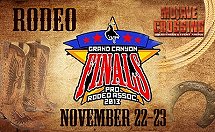 QUICKIE TIPS

"Rage at the River," the annual off-road racing event of SNORE (Southern Nevada Offroad Enthusiasts) with multiple classes of off-road racers and arena stadium seating at the start/finish line, is set for Dec. 13-15. There will be racing throughout each day, Friday through Sunday. The race area is in the desert to the west of Laughlin and the outdoor Laughlin Event Arena.

The Aquarius is offering drink specials throughout the entire month of November and food specials on Thanksgiving Day. With an ace | PLAY card you can also receive discounts in all outlets. Two November drink specials at all bars are Samuel Adams Dark for $4 and an Apple Pie Martini for $6.

On Nov. 16, the WFC World Fighting Championship Boxing sponsored by Top Rank, Unimas and Tecate Beer will take place at the Avi Grand Ballroom. The featured boxers include Jose Felix, Jose Benavidez and Chris Avalos. Tickets are $60 ringside/$30 general admission.

The Circle of Art & Craft Show featuring fine arts and crafts will be held in the Avi Grand Ballroom, Nov. 29-Dec. 1 from 9 a.m. - 5 p.m. Admission is free.

There will be an annual Christmas Tree Lighting with Mohave High School singers at the Avi on Nov. 29. Students will be performing on Friday at 3:30 p.m. in the front lobby and continue singing in the ballroom from 4 - 4:30 p.m. This is a free event and cookies, hot chocolate, fruit punch, coffee and hot apple cider will be available from 4-5 p.m.



CONTINUE ON TO...:

THIS WEEK'S >LAS VEGAS NEWS
LAST WEEK'S >LAUGHLIN NEWS
>VEGAS VIEW FULL ARCHIVES
Return to >"Heard Around Town"
Return to >Las Vegas Leisure Guide