RITA RUDNER HEADLINES AT THE AQUARIUS!

Rita Rudner will bring lots of laughter to the Aquarius Pavilion when she headlines on Saturday, Nov. 10 at 7 p.m. Her infectious humor allowed her one-woman show to become in the longest-running solo show in Las Vegas history. Now Laughlin can enjoy her show. Tickets are $25 and $35.

The multi-talented Rudner at age 15 became a dancer on Broadway appearing in many shows, including the original productions of "Follies" and "Mack and Mabel." While working on "Annie," Rudner began to explore the comedy clubs of Manhattan and never looked back. She made frequent appearances on the "Late Night With David Letterman" and "The Tonight Show."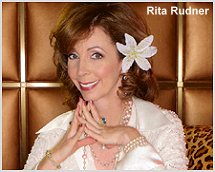 Television appearances followed on numerous HBO specials, "Born to Be Mild" and "Married Without Children," were ratings winners. The newest special, "Rita Rudner and Three Potential Ex-Husbands" debuted on Showtime in 2012.
LEE GREENWOOD SINGS AT HARRAH'S
American country music artist Lee Greenwood will headline the Fiesta Showroom at Harrah's on Nov. 10 and 11. Tickets range from $33 to $49.50.
Active since the early 1980s, he has released more than 20 major-label albums and has charted more than 35 singles on the Billboard country music charts. Greenwood is best known for his 1984 single "God Bless the USA," which has been voted the most recognizable patriotic song in America.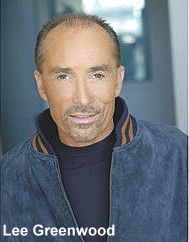 Music has always been a part of Greenwood's life, playing the piano when he was seven and the saxophone at 12. In junior high, he started his first group, called the Moonbeams. The California native was discovered in 1979 by Larry McFaden, who saw him performing in a show at the Nugget Casino in Sparks, Nev. McFaden was the bass player and bandleader for Mel Tillis. He brought the singer to Nashville and got him signed to MCA Records.
Greenwood is releasing his new book, "Does God Still Bless the USA." It will feature a calendar called "Prayers of a Patriot" and will include two songs, written by Greenwood, for download in the back of the book.
COLORADO BELLE WILL FEATURE BLUES AND ROCK MUSIC
The "All American Blues & Rock Weekend" at the Colorado Belle's Center Circle, Nov. 9-11, will feature blues and rock bands Johnny Mastro & Mama's Boys, Shawn Jones, The Lionel Young Band, and Shuffle Aires. It will be free to listen to the music from 4 p.m.-midnight on Friday and Saturday, and from 3-10 p.m. on Sunday. Food and beverages will be sold separately.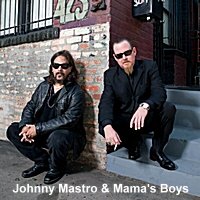 For years Los Angeles Blues matriarch Mama Laura Gross (1920-2009) mentored Johnny Mastro as he led her namesake band, Mama's Boys. On their new CD "Beautiful Chaos" the past winners of LA Music Awards "Best Blues Band" blend their blues roots with large doses of heavy riffs and an indie sound. The group was selected to close out Europe's prestigious Moulin Blues 25th Anniversary Festival in 2010 and have toured all through Germany, France, Holland, Denmark and Belgium many times.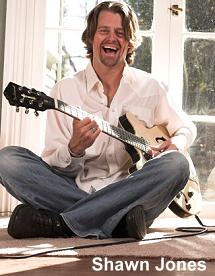 Shawn Jones is the epitome of American Roots/Rock music and work more than 200 dates a year. He has four studio albums and one live album under his belt. His skills as a seasoned songwriter, guitarist, and vocalist have put him on the same bill with the likes of BB King, Buddy Guy, Bonnie Raitt, Robert Cray, Jimmie Vaughan, Willie Nelson, Leon Russell, Eric Johnson, Robben Ford, Derek Trucks, Little Feat, Joe Bonamassa, David Lindley, and others.
Lionel Young, an established blues force on the Colorado Front Range, made a cameo appearance with James Taylor at Red Rocks in 2009, performed with him at this year's Democratic National Convention, and continues working with Taylor around the country.
The Shuffle-Aires began in the early '80s, playing their distinctive blend of Chicago style blues, surf, and rockabilly throughout the Midwest. The band was featured on the E! Entertainment Channel and the Travel Channel's episode on "Vegas Highrollers" with Jim Belushi on harmonica.
KELLY RAE BAND WILL PERFORM AT SPLASH
Country rockers the Kelly Rae Band will perform live at Splash inside the Aquarius on Friday and Saturday, Nov. 23 and 24, from 7 p.m. to midnight. Admission is free and there is no drink minimum.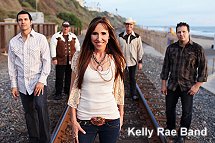 Led by vocalist Kelly Rae, the band delivers high-energy shows featuring hits from artists like Patsy Cline, Shania Twain and Gretchen Owens, as well as Top 40 Classics and original songs. Rae was a winner on the hit television show "Star Search," has been a featured vocalist for Walt Disney Imagineering, and has worked as "Miss Annie" for Wild Bills Extravaganza at Buena Park, Calif.
AVI HOLDS BRUCE SPRINGSTEEN DINNER TRIBUTE SHOW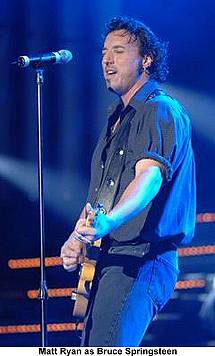 The Avi will hold a "Bruce in the U.S.A." Dinner Show tribute to Bruce Springsteen starring Matt Ryan on Friday, Nov. 16 from 6-9 p.m. Ryan does an uncanny impersonation of Springsteen, a role he played in the "Legends in Concert" show in Las Vegas for 12 years. Cost is $18 for the dinner and show. Beverages are sold separately.
TOP OF NEXT COLUMN
EDGEWATER LINES UP DIFFERENT COMEDIANS WEEKLY
Every Friday through Sunday two stand-up comedians perform at 7 p.m. in the Inferno Nightclub/Edgewater Showroom. Tickets are $10 at the door or Edgewater Casino Cage or.
Future comedians include: Nov 9-11-Darryl Rhoades and John Crist; Nov. 16 Del Van Dyke and Marvin Deloatch; Nov 17-18-Nathan Timmel and Qincy Weekly; Nov 23-Sam Fedele and Jeremy Wieand; and Nov 24-25-Marc Patrick and Patrick Keane.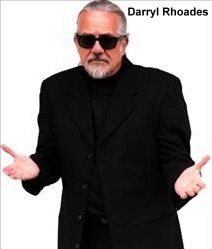 Darryl Rhoades combines music and comedy. In 1975, he formed The Hahavishnu Orchestra that performed all over the United States and Canada. He has released 10 comedy and music albums and had his songs featured on national and regionally syndicated radio shows. Rhoades has worked a remarkable 51 weeks a year since 1988. His live show can be best described as very original and highly energetic using multiple personalities, rapid fire delivery and satirical music.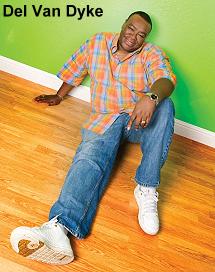 The winner of several major comedy competitions, Del Van Dyke has headlined across the United States, appeared on network and cable television, performed with The Pointer Sisters and The Neville Brothers, and entertained our armed forces serving overseas. He emerged from the San Francisco comedy scene in the 80s.
A natural comedian, Nathan Timmel has performed at comedy clubs across the country, entertained American soldiers stationed far from home, and recorded several comedy CDs. He currently writes for Rooftop Comedy, posting a mix of original work and interviews with comedic celebrities such as Rob Corddry and Margaret Cho. He currently lives near Iowa City, Iowa, with his wife, two kitties, and a puppy named "Kitty."
BELLE HOSTS 'COIN-CURRENCY-JEWELRY-STAMP EXPO'
The "Laughlin Coin, Currency, Jewelry & Stamp Expo"

will be held in the Mardi Gras Room at the Colorado Belle, Nov. 9-11. For the ninth year, this expo is returning to Laughlin and featuring coins, stamps, jewelry suppliers and collectibles by various vendors. Free appraisals will be offered during the show, along with free advice on how one starts and builds coin and stamp collections. Hours are 11 a.m.-6 p.m. on Friday, 10 a.m. – 6 p.m. on Saturday, and 10 a.m. – 5 p.m. on Sunday. Admission, which is good for all three days, is $3 for adults, $2 for seniors and free for ages 13 and under.
THE BOARDING HOUSE AT THE PIONEER HAS A NEW MENU
Food is a drawing card for the Pioneer. The Boarding House restaurant's menu has been tweaked a few times but now has a new menu with more offerings and even some lower prices. There's a wealth of options in each category now.
The Boarding House still has two great specials - Steak and Lobster dinner-$15.95 on Thursdays from 4-9 p.m. and All-You-Can-Eat Baby Back Ribs-$12.95 on Saturdays from 4-9 p.m. while the ribs last. A breakfast buffet is available, Monday-Saturday, from 7 to 11 a.m. The Sunday Brunch is from 8 a.m. – 1 p.m.
LIVE PRO BOXING TELEVISED LIVE ON ESPN AT EDGEWATER
Sterling Promotions, led by former standout pro boxer and longtime promoter Sterling McPherson, will present "Sterling Night of Fights" on Saturday, Nov. 17 and have it broadcast live on ESPN International from the Edgewater's E Center. Tickets start at $15 and the fights start at 7:15 pm.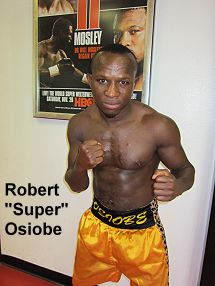 Headlining the debut of "Sterling Night of Fights" will be a 10-round lightweight clash between Nigerian master Robert "Super" Osiobe, 13-5-0 (6 KO's) and "Son Of A Champion" Pipino Cuevas Jr., 16-8-0 (14 KO's) of Mexico City, Mexico. The co-main event features Ohio lightweight prospect Chris Hazimihalis (9-0-0) in an eight-round bout against an opponent TBA.
AQUARIUS CONTRIBUTES WITH 'FEED A FAMILY' PROMOTION
The Aquarius new "Feed a Family" program is offering players an opportunity to help feed local families this holiday season. Instead of giving cash, ace | PLAY members can give club points usually redeemed for comps, cash or free play. Contributed points will be used to put a holiday meal on the table of a local family in need. Players can contribute points through Sunday, Dec. 23. For every 12,000 ace | PLAY points collected, Aquarius will purchase a box of holiday food items to feed a family of four.
QUICKIE TIDBITS
The Cover Girls will perform at the Riverside, Nov. 13-18, at 7 p.m. They perform everything from Frank Sinatra to Beyonce. Tickets are $30.
The Aquarius is offering all ace | PLAY members an opportunity to rake in $15 of free slot play as part of "Free Slot Play Bounty," Nov. 12-18. Players will receive $15 in free slot play for every 3,000 base slot points earned during the promotional period. There is no cap on the amount of free slot play a player can earn.
Asphalt Cowboys will return to the Avi working in the ArrowWeed Lounge Nov. 6-10. The Kid and Nic Show featuring Nicole (Nic) and Kirk (Kid) Tracy will follow Nov. 13-17. Before meeting, Nicole was an actress and Kirk was a working saxophonist with top names like The Shirelles and The Ink Spots. Since 1997, they have lead a five-piece band together, toured more than 15 states, and been featured on television shows.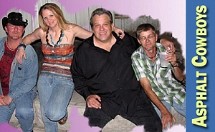 ADOPT AND DECORATE A CREOSOTE BUSH CHRISTMAS

The annual "Oatman Christmas Bush Decorating Contest" is going on now. People are invited to adopt a creosote bush along Route 66 from the Y (Route 66 and Boundary Cone Road) into the town of Oatman, Ariz., and decorate it. You can get an official number from the Oatman General Store and pay a $20 entry fee to make it legal. $10 will be refunded after Feb. 1 after you remove the decorations.

The decorating has begun; however, no glass or food decorations can be used because the Oatman burros may try to eat them. Prizes will awarded for the best decorated creosote bush at an award ceremony on Saturday, Dec. 1 at 3 p.m. Arizona time. For more information and applications, visit the Oatman General Store or call 928-768-9448.


CONTINUE ON TO...:
THIS WEEK'S >LAS VEGAS NEWS
LAST WEEK'S >LAUGHLIN NEWS
>VEGAS VIEW FULL ARCHIVES
Return to >"Heard Around Town"
Return to >Las Vegas Leisure Guide