NEW WEDDING CHAPEL OPENS AT RIVER PALMS

The River Palms unveiled the new "Vows In Harmony Wedding Chapel" during the Girls Day Out event on Saturday, Oct. 22. The 650-square-foot chapel accommodates a wedding party and up to 24 guests. Packages start at $355 and include a 45-minute service, officiate, and a bottle of sparkling wine. For information, call 800-782-9946.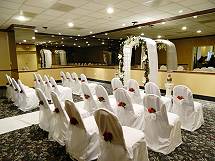 EDGEWATER HOLDS INAUGURAL SOUTHWEST BEER FESTIVAL
The inaugural Southwest Beer Festival will be held indoors at the E Center at the Edgewater on Friday, Nov. 18, from 6-10 p.m. and Saturday, Nov. 19, from 2-10 p.m. The event will feature a microbrew sampling and free live blues entertainment by John Earl & The BoogieMan Band. Tickets are $25 per day, which includes a souvenir beer mug.
MARK CHESNUTT HEADLINES AT THE RIVERSIDE
Mark Chesnutt will headline at Don's Celebrity Theater at the Riverside, Nov. 8-13. This country music star got his start in the honky-tonks of Beaumont, Texas, and learned from his father, Bob Chesnutt a singer, record collector and major fan of classic country music. Chesnutt was one of Billboard's Ten Most-Played Radio Artists of the '90s. Tickets are $37.50.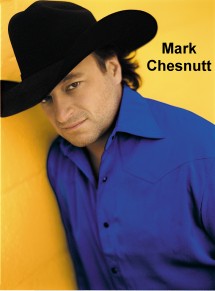 FORMER PLATTER SONNY TURNER SINGS AT TROPICANA
Sonny Turner, former lead singer of The Platters, will headline in the Pavilion Theater at the Tropicana on Saturday, Nov. 5. He brought The Platters back to the pop charts in the 1960s with such hits as "With This Ring" and "Washed Ashore;" as well as re-recording major Platter hits like "Only You" and "The Great Pretender." You can hear Turner's voice in various movies such as "The Nutty Professor II" starring Eddie Murphy, "Hearts in Atlantis" featuring Anthony Hopkins, and "Prince of the City" with Robert DiNiro. Turner has received many awards including The Lifetime Excellence in Entertainment from the Doo Wop Hall of Fame and the Rock and Roll Hall of Fame in his home town Cleveland, Ohio. Tickets are $15.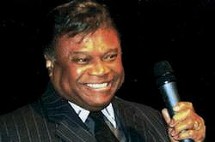 THE LETTERMEN VISIT THE RIVERSIDE
The Lettermen will perform at Don's Celebrity Theatre at the Riverside, Nov. 1-6. Through the 60s and 70s, The Lettermen scored 20 chart-topping hits with songs like "Goin' Out of My Head," "Can't Take My Eyes Off of You" and "Hurt So Bad." The romantic sound of The Lettermen proved to be a strong success, and among their 32 consecutive albums, which charted in the Top 100, four were certified gold. Through more than 40 years of performing, The Lettermen faces have changed, with the exception of Tony Butala. Tickets are $30 for their 9 p.m. shows.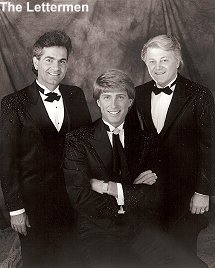 DICK MARCINKO WITH SEAL TEAM SIX SPEAKS AT EDGEWATER
Founding father and first commanding officer of the original SEAL Team SIX, the U.S. Navy's first and only counter-terrorist command, Cdr. USN Ret. Dick Marcinko is a multi-decorated 30-year Navy veteran. He will speak about Team SIX vs. terrorism at the E Center at the Edgewater on Saturday, Nov. 12, at 7 p.m. Tickets are $10.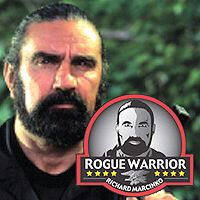 Following two tours in Viet Nam, he served as special operations planner assigned to the Joint Chiefs of Staff at the Pentagon and ultimately developed and commanded SEAL Team SIX, engaging in highly classified missions, and RED Cell, a counter-terrorist unit designed to test "secure" areas. Marcinko will field questions following his presentation.
DEBBIE REYNOLDS VISITS THE RIVERSIDE
The legendary Debbie Reynolds will take audiences down memory lane at the Riverside, Nov. 15-20. Reynolds career started when she won a beauty contest at age 16. From there, she began starring in MGM films and was nominated for an Academy Award. Reynolds nightclub show includes celebrity impersonations and timeless songs from her Hollywood career. Tickets are $34.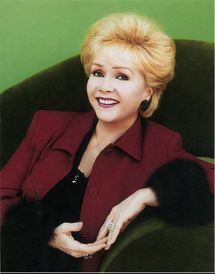 AQUARIUS HONORS VETERANS
The Aquarius will honor military Veterans Day, Nov. 11, with a special free presentation called "Marching Through History," which takes a look into America's patriotic heritage, at 5:30 p.m. at the Aquarius in Pavilion B on the second floor of the Arizona Tower.
The historical journey begins with the Revolution and ends in the present. It includes costumes, music and dance representing each era as well as some of the serious and humorous events in American history.
Producer Frank Pangborn served in Vietnam in 1969 and 1970 as a Platoon Leader with the 1st of the 12th, 1st Air Calvary Division. Much of his time was spent conducting combat assaults, living in the jungle and searching for the North Vietnamese Army along the Cambodian border through a network of trails known as the Ho Chi Minh trail.
Pangborn is a former President of Chapter 785 of the Vietnam Veterans of America and a college professor at Irvine Valley College in California. He is also a member of the Screen Actors Guild and the American Federation of Television and Radio Actors. His credits include roles on "Young and the Restless," "General Hospital," "Days of Our Lives." "Moonlighting," "Murder She Wrote" and "Melrose Place."
TOP OF NEXT COLUMN
EDGEWATER KEEPS 'EM LAUGHING
The Edgewater sticks with "Comedy on the Edge" in the showroom every Friday, Saturday and Sunday at 7 p.m. Each show features two stand-up comedians. Upcoming acts are: Nov 4 Ed Regine and Pat Mellon; Nov. 5-6 Chris Clobber and Ryan Wingfield; Nov. 11 Doug Starks and Paul Morrissey; Nov. 12-13 B.T. and Richard Stockton; Nov. 18-20 Manny Maldanado and Jason Harris; Nov. 25 Nicholas Anthony and Grand Lyon; and Nov. 26-27 Bob Jay and Jennifer Murphy. Tickets are $10 at the Edgewater Casino Cage or the door.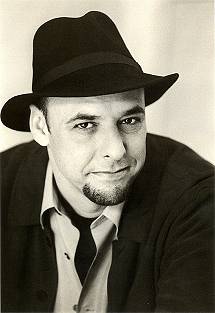 Versatile Chris Clobber appearing on Nov. 5 and 6 writes for the top name performers in Las Vegas and Hollywood and has appeared in numerous commercials and "Malcolm in the Middle" on FOX television. He has been seen on A&E, ABC, CBS, NBC, Showtime and Comedy Central.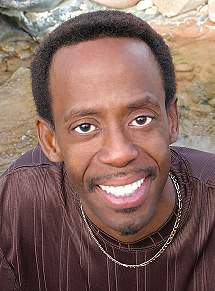 Doug Starks, who headlines on Nov. 11, combines comedy, singing, dancing and dead-on impersonations in his act. Starks has toured with Julio Iglesias and shared the stage with Whitney Houston, Natalie Cole, Smokey Robinson, The Temptations and Stevie Wonder. He has performed on stages from Radio City Music Hall in New York City to Las Vegas.
QUICK CLIPS
The Aquarius casino floor is the first in Laughlin to offer the WMS's THE WIZARD OF OZ™ Journey to Oz™, a four-seat communal slot with dual 52" overhead screens, BOSE® 3STEP® surround sound gaming chairs and a variety of bonus triggers and spins for players featuring characters from one of the most beloved stories of all times.
The Silver Rider Wine Tasting Charity Silent Auction will be held at the River Palms in the Ballroom on Saturday, Nov. 5, from 2 – 4 p.m. This event will feature wine tasting, hors d'oeuvres, a silent auction with of all manner of merchandise, services and casino room stays, and three cash drawings ($500, $300 and $500). Proceeds will benefit senior transit programs, Meals on Wheels and other transportation services of Silver Rider. Admission is $15 in advance - call Silver Rider Transit at 702-298-4435, and $20 at the door.
On Thursday, Nov. 10, the "Laughlin's Got Talent" show will be held in the Tropicana Pavilion at 7 p.m. This program highlights winners of individual casino employee talent shows competing for the overall winner. Admission is cash or canned food donation.
The 24th Annual Fast Past Car Show will take place in the front parking lot at the Golden Nugget, Nov. 10-13. This event is a classic car show with Show n' Shine, music, ladies poker walk, and all kinds of awards. On Thursday, there's a welcome reception from 2-5 p.m., and from morning until night on Friday and Saturday the car show. For car entry, call Bill and Linda Lewis at 619-390-0801 or 619-851-3232.
The "Legendary Ladies of Soul" show featuring Karen Durant in the roles of Tina Turner, Diana Ross, Donna Summer, Gladys Knight and more will take place in the Avi Grand Ballroom on Friday, Nov. 18, at 6 p.m. Tickets are $12.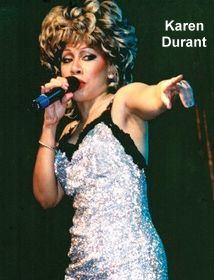 On Nov. 11, Veteran's Day, the Tropicana is hosting an outdoor pig roast in Victory Plaza from 4 to 8 p.m. for $6.99 per person with a Trop Advantage® card, or $9.99 without a card. Veterans are invited to attend the Pig Roast with a guest for free by swiping their veterans edition Trop Advantage® card, which is free to get, at any promotional kiosk for their coupon.
Also on Veteran's Day, Nov. 11, the Tropicana Laughlin and the River Palms are honoring veterans with a free meal. The River Palms is offering veterans a free dinner buffet at the Island Buffet from 4 to 10 p.m. Both properties also offer veterans a free buffet the third Wednesday of every month with a special veteran's edition Trop Advantage® Card.
The Dueling Pianos of

Susan Erwin and

Lucky Lee Hendler will offer free performances from 7-11 p.m. on Nov. 18-19 and 24-26 at the Splash Cabaret at the Aquarius.

The Tropicana is hosting a $10,000 Don't Be a Turkey Blackjack Tournament, Nov. 18-20, that will pay up to 37 places. Registration fee is $50, or players may receive a free entry by accumulating 10 hours of tracked table games play from Nov. 1 to 17

The "River of Lights" holiday boat parade on the Colorado River will be held on Nov. 26 at 5 p.m. Nevada time and 6 p.m. Arizona time with viewing all along the Riverwalk. For information on entering a boat, which is free with non-perishable food items appreciated for the Colorado River Food Bank, call Julie at 928-234-3075 or visit laughlinexperience.com. Cash prizes for best decorated boats are: 1st-$1,000; 2nd-$500; 3rd-$250; 4th-$100, plus a traveling trophy for Best Commercial entry.

The "Rage on the River" annual SNORE (Southern Nevada Off Road Enthusiasts) races in the desert will be held at the Laughlin Event Center, Dec. 9-11.

Exercise guru Richard Simmons will hold a workout session/show "Sweatin' to the Oldies" at the Edgewater's E Center on Saturday, Dec, 10, at 2 p.m. Tickets are $10.

The Rio Vista Outdoor Amphitheater at Harrah's will feature "Masters of Illusion—Live!", a touring show based on the award winning TV series, with more than a half-dozen performers, Dec. 26-29 at 7 p.m. Tickets are $25 and $35.

The Golden Nugget's Chili Cook-Off s will hold the Laughlin Regional on Saturday, Jan. 7, and the Nevada State on Sunday, Jan. 8 in the front parking lot. Both cook-offs will have the same format: three categories in each cook-off of red chili, green chili, and best salsa. For information, call Dessert Dawn at 775-727-9790 or e-mail chilidessertdawn @ hotmail.com.


CONTINUE ON TO...:


>THIS WEEK'S LAS VEGAS NEWS
>LAST WEEK'S LAUGHLIN NEWS
>VEGAS VIEW FULL ARCHIVES
>Return to "Heard Around Town"
>Return to Las Vegas Leisure Guide