THE OAK RIDGE BOYS BRING COUNTRY TO RIVERSIDE

The Oak Ridge Boys will be performing three decades of their classic hits including their platinum song "Elvira" at the Riverside in Don's Celebrity Theatre, Oct. 25-30. The Oak Ridge Boys are known for singing about love – not cheating or drinking – because their songs are meant to last. Tickets are $37.50.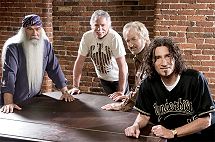 FORMER PLATTER SONNY TURNER SINGS AT TROPICANA
Sonny Turner, former lead singer of The Platters, will headline the Pavilion Theater at the Tropicana on Saturday, Nov. 5. He brought The Platters back to the pop charts in the 1960s with such hits as "With This Ring" and "Washed Ashore;" as well as re-recording major Platter hits like "Only You" and "The Great Pretender." You can hear Turner's voice in various movies such as "The Nutty Professor II" starring Eddie Murphy, "Hearts in Atlantis" featuring Anthony Hopkins, and "Prince of the City" with Robert DiNiro. Turner has received many awards including The Lifetime Excellence in Entertainment from the Doo Wop Hall of Fame and the Rock and Roll Hall of Fame in his home town Cleveland, Ohio. Tickets are $15.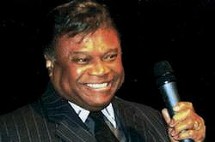 VINCE GILL VISITS RIVERSIDE AMPHITHEATER
Superstar Vince Gill will headline the Riverside Amphitheater on Saturday, Oct. 22. Tickets range from $35 to $80.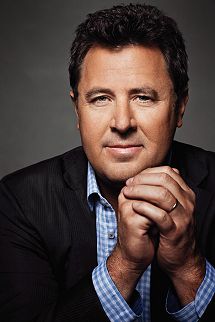 By his high school years, Gill was proficient in banjo and guitar and playing in his first bluegrass band. After graduation, he turned professional performing in bands such as Pure Prairie League. In 1989, he recorded his breakthrough hit "When I Call Your Name." Gill has produced more than 26 albums, collections and compilations including "These Days" a four-CD set featuring 43 recordings covering musical styles from traditional country to contemporary country to bluegrass. Today, Gill continues to be one of country music's most prolific songwriters, musicians and singers.
NOTE: Vince Gill concert tickets will be good for chances at winning Bud Light guitars autographed by Vince Gill at a drawing after the concert; see the players club for details.
THE LETTERMEN VISIT THE RIVERSIDE
The Lettermen will perform at Don's Celebrity Theatre at the Riverside, Nov. 1-6. Through the 60s and 70s, The Lettermen scored 20 chart-topping hits with songs like "Goin' Out of My Head," "Can't Take My Eyes Off of You" and "Hurt So Bad." The romantic sound of The Lettermen proved to be a strong success, and among their 32 consecutive albums, which charted in the Top 100, four were certified gold. Through more than 40 years of performing, The Lettermen faces have changed, with the exception of Tony Butala. Tickets are $30 for their 9 p.m. shows.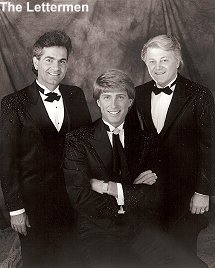 AQUARIUS HONORS VETERANS
The Aquarius will honor military Veterans Day, Nov. 11, with a special free presentation taking a look into America's patriotic heritage at 5:30 p.m. in Pavilion B called "Marching Through History."
The historical journey begins with the Revolution and ends in the present. It includes costumes, music and dance representing each era as well as some of the serious and humorous events in American history.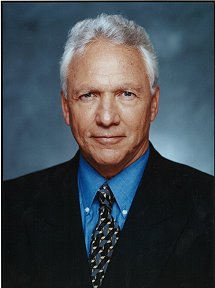 Produce Frank Pangborn served in Vietnam in 1969 and 1970 as a Platoon Leader with the 1st of the 12th, 1st Air Calvary Division. Much of his time was spent conducting combat assaults, living in the jungle and searching for the North Vietnamese Army along the Cambodian border through a network of trails known as the Ho Chi Minh trail.
Pangborn is a former President of Chapter 785 of the Vietnam Veterans of America and a college professor at Irvine Valley College in California. He also is a member of the Screen Actors Guild (SAG) and the American Federation of Television and Radio Actors (AFTRA). His credits include roles on "Young and the Restless," "General Hospital," "Days of Our Lives." "Moonlighting," "Murder She Wrote" and "Melrose Place."
DARIUS RUCKER PERFORMS AT HARRAH's AMPHITEATER
Country star Darius Rucker will headline the Rio Vista Outdoor Amphitheater at Harrah's on Friday, Oct. 28. Rucker is riding high with the release of his sophomore country album, "Charleston, SC 1966," which pays tribute to one of his biggest influences, Radney Foster. His debut chart-topping 2008 release, "Learn To Live," produced three consecutive No. 1 singles and Top 5 smash, "History In The Making." Rucker was recognized at the "43rd Annual CMA Awards" when he received the Top New Artist title and again with ACM, Teen Choice, and AMA Award nominations. Tickets start at $40.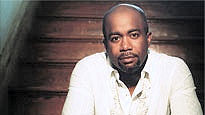 NATHAN OWENS 'MOTOWN AFTER DARK'
Nathan Owens "Motown After Dark" is rocking the Fiesta Showroom at Harrah's nightly at 8 p.m. through Oct. 23. Tickets are $18.95 and $24.95.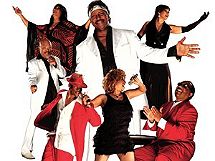 With a horn section that emulates the Motown sound, this show has singing, dancing and costumes. Nathan Owens is backed by a dynamic seven-piece band, performing the biggest hits from the Motown era. The show includes special tributes to Michael Jackson and the Jackson Five, Stevie Wonder, Gladys Knight, Tina Turner and Aretha Franklin.
TOP OF NEXT COLUMN
EDGEWATER STICKS WITH LAUGH MAKERS
The Edgewater sticks with "Comedy on the Edge" in the showroom every Friday, Saturday and Sunday at 7 p.m. Each show features two stand-up comedians. Upcoming acts are: Oct 21 Rick Pulido and Kul Black; Oct. 22 -23 Rick Corso and Wes Martens; Oct 28-30 Stephen B and Adam Gropman (Fri-Sun); Nov 4 Ed Regine and Pat Mellon, and Nov. 5-6 Chris Clobber and Ryan Wingfield. Tickets are $10 at the Edgewater Casino Cage or the door.
Rick Pulido was the winner of the 2000-2001 Northern Nevada Comedy Competition. A graduate of the University of Washington, he recently won the Seattle Comedy Competition and spent 10 days performing for the troops in Iraq.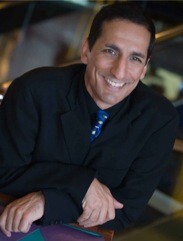 Rick Corso was selected as one of Showtime's Comedy Club All-stars and picked to be a member of Comedy Central's "The A-List." He talks about daily frustrations, politics, relationships, his Italian family and growing up in New Jersey. He moves smoothly in and out of characters - including an Italian trying to tip his way to the front of a funeral line - and some lively impressions. Corso's act has a universal appeal which makes him a hit with comedy club audiences.
BELLE AND EDGEWATER HALLOWEEN SAFE STREET
The Colorado Belle and Edgewater Resorts we will be hosting their 5th Annual Halloween Safe Street Experience On Halloween – Monday, Oct. 31, in the early evening. Once again, the Riverwalk spanning between the resorts will be transformed into a "Spooktacular" safe trick or treating experience with free trick or treat candy given out at booths, games, and more. It's free to attend with food and beverages sold separately.
QUICK CLIPS
Irish entertainer Pat O'Brien performs at The Caboose Lounge at the Tropicana where there is no cover or minimum. O'Brien is a one-man band. He sings and plays a guitar while being firmly wired into the electronic world recording his own music, one track at a time. It's an intricate computer system that he plugs his guitar into. O'Brien does impressions, plays country music, blues, rock 'n' roll, Sinatra songs, a few Irish tunes and even a little opera to keep the Italians happy. He plays off the people in the audience and takes requests.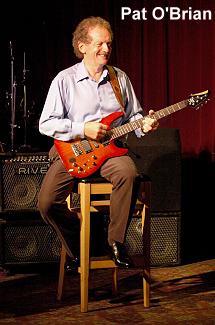 Pure Aloha Laughlin - a salute to everything Hawaiian with traditional Polynesian entertainment, vendors selling Polynesian merchandise, and a wide assortment of traditional Islands cuisine will take place at The E Center at the Edgewater, Oct. 22 and 23. Entertainment will include one of the premier Hawaiian bands, Kapena on Saturday at 8 p.m. as well as numerous other Polynesian bands and dance troupes throughout the event. Hours are 10 a.m. – 10 p.m. on Saturday and 10 a.m. - 5 p.m. on Sunday. A weekend pass is $12; $10 on Saturday and $5 on Sunday. Children 12 and under are admitted free.

Girls Day Out will be held at the River Palms in the 2700 Club on Saturday, Oct. 22, from 10 a.m. – 3 p.m. and be hosted by Cameron Broadcasting. This event will feature a wide variety of vendors, services, displays, and advice geared toward ladies. Contact 928-763-5586 for more information.

The Riverside Resort Employees Talent Show will take place on Monday, Oct. 24, in Don's Celebrity Theatre at 7 p.m. Admission is free; however, donations of can of non-perishable food for holiday food drive appreciated.

The "Haunt & Glow Car Show" put on by the Island Cruisers Car Club will be held in the North Parking Lot at the Tropicana, Oct. 28-30. The event welcomes all cars, trucks, bikes, and features vendors, food and beverage booths, and music. Other activities include: a light show on Friday at 6 p.m.; a Halloween costume contest on Saturday at 6 p.m.; cars on view starting at 1 p.m. on Friday and Saturday from 9 a.m.-7 p.m.; and awards at 10 a.m. on Sunday. There's no charge to view the cars. For information, call 800-343-4533.

The Avi will hold the "Monster Mash Dance" in the Avi "Haunted" Grand Ballroom on Saturday, Oct. 29, from 7-10 p.m. This Halloween event will feature the music of "Ronnie & The Classics" and a costume contest with $250 Xtra Bucks Bonus (free cash play) prizes in each category: "Funniest Costume," "Scariest Costume" and "Most Original Costume." Admission will be $5 at the door at 6 p.m. All proceeds will be donated to the Boys & Girls Club of Aha Macav.

The Dance Club at the Riverside will feature Tom & Sharon's Ballroom, Dance Party on Oct. 29, Nov. 19, Dec. 3 and 17 from 1:30 to 4 p.m. Admission is free.

The Aquarius will host the 4th Annual Psychic Fair on Oct. 29 and 30 in the Aquarius Pavilion. Guests will have access to tea leaf readers, spiritual healers, astrologists, numerologists, aura photographers and tarot card readers and other specialty talents. There will be more than 30 psychic specialists. Admission is free and readings cost $20. Event hours are noon to 8 p.m. each day.

The Silver Rider Wine Tasting Charity Silent Auction will be held at the River Palms in the Ballroom on Saturday, Nov. 5, from 2 – 4 p.m. This event will feature wine tasting, hors d'oeuvres, a silent auction with of all manner of merchandise, services and casino room stays, and three cash drawings ($300 and $500). Proceeds will benefit senior transit programs, Meals on Wheels and other transportation services of Silver Rider. Admission is $15 in advance - call Silver Rider Transit at 702-298-4435, and $20 at the door.

On Thursday, Nov. 10, the "Laughlin's Got Talent" show will be held in the Tropicana Pavilion at 7 p.m. This program highlights winners of individual casino employee talent shows competing for the overall winner. Admission is cash or canned food donation.

The 24th Annual Fast Past Car Show will take place in the front parking lot at the Golden Nugget, Nov. 10-13. This event is a classic car show with Show n' Shine, music, ladies poker walk, and all kinds of awards. On Thursday, there's a welcome reception from 2-5 p.m., and from morning until night on Friday and Saturday the car show. For car entry, call Bill and Linda Lewis at 619-390-0801 or 619-851-3232.

The "River of Lights" holiday boat parade on the Colorado River will be held on Nov. 25 with viewing all along the Riverwalk. For information on entering a boat, call the Laughlin Chamber of Commerce at 702-298-2214.


CONTINUE ON TO...:

>THIS WEEK'S LAS VEGAS NEWS
>LAST WEEK'S LAUGHLIN NEWS
>VEGAS VIEW FULL ARCHIVES
>Return to "Heard Around Town"
>Return to Las Vegas Leisure Guide