VENTRILOQUIST KEVIN JOHNSON HEADLINES AT THE RIVERSIDE


Comedy ventriloquist Kevin Johnson will headline with his sidekicks at the Riverside in Don's Celebrity Theatre, Oct. 20-25. Tickets for his 8 p.m. shows are $28, call 800-227-3849, ext 616.

Johnson started as a ventriloquist when he was 9 years old and taught himself. He developed his technique from parrots noticing they could speak clearly without the use of lips. Thus his two closest friends are birds, Clyde and Matilda.

Johnson was introduced to the stage as a five-minute act opening for his grandfather Harley Noles, who performed magic shows throughout Colorado. A new character, "ladies man" Harley, has recently been added to the show as a tribute to his grandfather.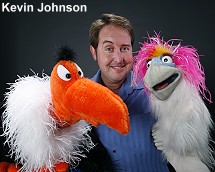 Throughout his show, you'll experience different variations of ventriloquism from an audience participant becoming one of Kevin's puppets to a magical drawing board coming to life.
Johnson is mostly recognized from his 2006 appearance on NBC's "America's Got Talent" and in February 2007, he was on "The Late Show with David Letterman." Johnson recently finished a nine-year run at San Diego's Legoland California Theme Park where he performed 8,824 shows.
COMEDY CONTINUES AT EDGEWATER AND RIVER PALMS
Two Laughlin casinos, the Edgewater and River Palms, are continuing the trend of booking comedians.
The Edgewater presents their "Comedy on the Edge" series of weekend stand-up shows in their Kokopelli's Showroom on Friday, Saturday and Sunday at 7 p.m. with tickets at $10. Taking their turn on the stage for Oct. 23-25 will be Brian Sheil and Rick D'Elia. They will be followed Oct. 30-Nov. 1 by-Jimmy Della Valle and Chad "EO" Shapiro.
The River Palms features "Sammy's Comedy by the Shore" within its 2700 Club on Wednesdays through Sundays at 7 p.m. with tickets being $10. The lineup Oct 21-25 will be Shaun Jones and Todd Link.
Between his many TV appearances ( NBC, Comedy Central, A&E, M-TV), hosting star-studded red carpet events, performing at comedy clubs and corporate shows or on radio, talk and TV shows, Brian Sheil keeps the laughs coming. His stand-up includes song parodies of today's most "vocally challenged" superstars. He'll put Hootie, Macy Gray, Bob Dylan, and Shaggy in a speech therapy class, but with Sylvester Stallone as the teacher. His parodies may have Garth Brooks singing with his long lost cousin, Forest Gump or Robert Downey Jr. checking into rehab, only to find Elvis is his sponsor.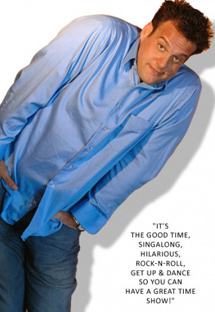 Born in Newark, N.J., and having lived in Los Angeles for a short time, Shaun Jones now calls Atlanta, Ga., home. He has traveled abroad entertaining crowds using many of his personal life experiences to get a laugh. Jones has made several television appearances like B.E.T's "Comic View," Black Starz's "1st Amendment Standup," and Robert Townsend's "Partners In Crime-the next generation." He also was in the 2003 motion picture called "Shade" as the crooked poker player, Mr. Ose, starring with Jamie Foxx and Sylvester Stallone.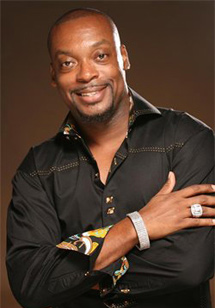 TOP OF NEXT COLUMN
RAT PACK TRIBUTE SHOW RETURNS TO HARRAH's
Returning to the Fiesta Showroom at Harrah's from Oct. 24-Nov. 5 will be "Drinkin', Singin', Swingin' Salute to Sinatra, Davis and Martin." The salute features the extraordinary talents of Ryan Baker as Frank Sinatra, Doug Starks as Sammy Davis, Jr. and Rick Michel as Dean Martin. Tickets for the 8 p.m. show start at $16 plus tax and fees.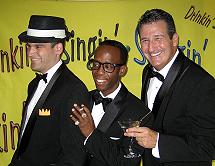 These accomplished entertainers skillfully blend musical performances with witty repartee and soft-shoe dance routines. Accompanied by a seven-piece band, the performers transport the audience to a time when three talented men, handheld microphones and martini glasses brought the best of music, comedy and chemistry to the stage.
Using a different music set list every other night allows these artists to showcase more music and laughs for their audiences. The trio will perform their renditions of legendary hits such as "New York, New York," "Come Fly with Me," "Candy Man," "Everybody Loves Somebody Sometime," and "Mr. Bojangles." A song medley highlights more legendary hits such as "Volare," "Fly Me to The Moon," and "What Kind of Fool Am I."
GORDON LIGHTFOOT HEADLINES AQUARIUS OUTDOOR AMPHITHEATER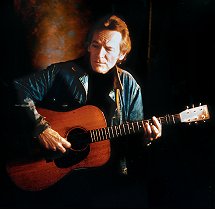 Gordon Lightfoot will be center stage at the Aquarius Outdoor Amphitheater on Saturday, Oct. 24. Tickets start at $20, call 800-435-8469.
In a career spanning more than 35 years, he has recorded more than 200 songs, and written many more. He has influenced the sound of other highly successful artists who have credited him as a major influence. His achievements have been recognized in the music industry and in his native Canada. He has five Grammy nominations and 17 Juno Awards (the Canadian equivalent) and was inducted into the Canadian Music Hall of Fame in 1986 and the Canadian Country Music Hall of Fame in 2001.
Seven of Lightfoot's albums have gone "gold" or higher in the United States. The most recent albums were "Complete Greatest Hits" certified gold in April 2008, and "Gord's Gold Volume 2" certified gold in September 2001.
QUICK CLIPS
The River Palms is holding a blood drive on Saturday, Oct. 24 from 8 a.m. to 6 p.m. in the River Garden Pavilion. Donors will receive a choice of one free movie pass to Brenden movie theatres or one free breakfast at the Native Harvest Buffet. To make an appointment, call Mandi at 702-535-5438.
On Oct. 22, the Chef's Food Fest will be held at the Aquarius Pavilion at 5:30 p.m. Chefs from casinos and local restaurants will display their talents in this grand showcase dinner. The event is also a fundraiser for local charities, so the cost is $60 and you must be at least 21 years of age to attend. Grand prizes of three dinner parties for eight created by casino chefs will be awarded with drawing tickets at $20 and proceeds will go to help local 8-year-old cancer victim Lauren Terry. Call the Laughlin Chamber of Commerce at 702-298-2214 or 800-227-5245 to buy a food fest ticket, prize dinner drawing tickets, or reserve a table.
With "Dancing with the Stars" being such a big hit, Tom & Sharon's Ballroom Dance Party on Saturdays (Oct 31, Nov 21, Dec 5 and 19) from 1:30 p.m.-4:30 p.m. may be a perfect activity. For details on parties or dance classes, call Tom and Sharon Craddock at 928-754-2097.





CONTINUE ON TO...:
>THIS WEEK'S LAS VEGAS NEWS
>LAST WEEK'S LAUGHLIN NEWS
>VEGAS VIEW FULL ARCHIVES
>Return to "Heard Around Town"
>Return to Las Vegas Leisure Guide