<!A-- Left Column -->

Last year's "America's Got Talent" winner Terry Fator will be the main attraction at the Tropicana Express in the Pavilion Showroom on Friday, Oct. 17. Tickets for his 8 p.m. show are 39, $49 and $55, call 800-243-6846.
Fator, aka "The Human Jukebox," is a ventriloquist, impressionist, comedian, and singer from Mesquite, Texas. Fator is capable of doing more than 100 ventriloquist impersonations and uses 16 different puppets in his act. After winning "America's Got Talent," he was signed on as the headliner at the Las Vegas Hilton in Las Vegas.
Fator's ventriloquism career dates back to when he was in fifth grade and came across a book about ventriloquism titled, "Ventriloquism for Fun and Profit," by Paul Winchell. Fator started learning about ventriloquism and purchased a Willie Talk dummy from Sears and soon won a $25 prize for a performance at a church picnic.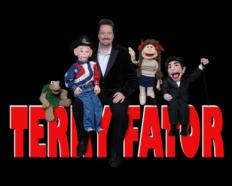 Fator actually got his start touring in 1987-88 as the lead singer of a band called Freedom Jam that was produced by Young American Showcase. They performed at more than 200 high schools and middle schools across the United States. In mid-1988, he was the lead singer of a show band called Texas the Band. When he was 20, he incorporated his puppet Walter T. Airedale, a country singer, into his shows.
Fator left the band and did a solo act combining comedy and ventriloquism but for many years had little success. He says the low point of his career was when he appeared at a 1,000 seat theater and had only one customer. Prior to winning "America's Got Talent," Fator was an opening act for Reba McEntire, Garth Brooks, Neal McCoy, and Styx.
The 14th Annual Hobo Stew and Dance fundraiser for the American Heart Association will take place on Nov. 12 in the South Parking Lot at the Riverside from 4:30 - 7:30 p.m. At this event, area chefs will serve up their version of hobo stew; clowns with the Western Region Clown Association will perform magic, balloon tricks and do face paintings; music will be provided by Oatman Tom, Bobby and Karen; and the Old West gunfights will take place by the Bitter Creek Outlaws. Tickets that include all the stew you can eat are $6 for adults, $4 for children 5-16 and free for children 5 and under.
Laughlin's next town-wide event will be the 21st Annual Chef's Food Fest on Oct 16 at the Aquarius Casino Resort Pavilion. The fundraising event showcases casino and local restaurants chefs, lavish food displays and samplings. The event begins at 5:30 p.m. and costs $60, call the Laughlin Chamber of Commerce at 702-298-2214.
Laughter is provided by comedians weekly when they take center stage at the River Palms Comedy Room. Comedians John Mulrooney, Eric Hunter and Jim Summers will be the laugh makers Oct. 28-Nov. 1. Shows are presented Tuesdays through Saturdays at 9 p.m. Tickets are $17.95 for general seating and $22.95 for preferred seating, call 1-866-448-7849 or 702-474-4000.
The Riverwalk between Colorado Belle and the Edgewater on Oct 31 will be "Halloween Safe Street." The Riverwalk will be turned into a "trick-or-treaters" paradise with decorated booths giving away treats, eerie decorations and appropriate sound effects. This event will take place on Friday from 5 to 8 p.m. and it's free.

TOP OF NEXT COLUMN
Mulrooney is an American comedian, humorist, TV show host and actor, who began his career on the "Comedy Tonight" variety show in the 1970s. He wrote comedy for the "Tonight Show," and also performed stand up for the show's studio audience warm-up for more than 165 episodes. He also competed on "Star Search" and lost, but it helped his early career, as he was hired to work for the program, writing comedy and doing audience warm up.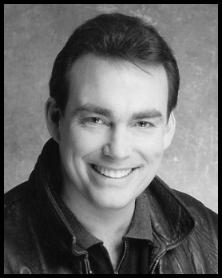 After relocating to Los Angeles, Calif., Mulrooney auditioned at the world famous Improv Comedy Club in Los Angeles, where he met and befriended Budd Friedman, who hired him to perform at all of his clubs.
After Joan Rivers left as host of "The Late Show" on the FOX network in 1987, Mulrooney was asked to replace her. Later FOX TV programming executives gave Mulrooney a Saturday night show called "Comic Strip Live," which he hosted for a year. Mulrooney also wrote and starred for two seasons in a sitcom called "Midtown North," which aired on Comedy Central.
Hunter has been performing comedy since he was 6 years old and now performs non-stop around the country. He jokes sarcastically about various topics, including his friends and Irish Catholic family, education, sports and relationships. In October 2006, "LA Weekly" listed Hunter in its "Some Of The Funniest Comedians In America" section and you can see Hunter perform on the Comedy Time Network. He has made multiple appearances on the nationally syndicated "Bob and Tom" radio show, and you can also hear him on XM satellite radio channel 150 and Sirius Satellite radio.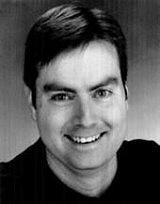 Debbie Reynolds will headline at Don's Celebrity Theatre at the Riverside, Oct. 14-19. Tickets for her 8 p.m. shows are $34.
Tom & Sharon's Ballroom, Latin and Swing Dance Party will take place at the Riverside on Saturdays, Oct. 25, Nov. 8 and 22, and Dec. 20 from 1:30 -4:30 p.m. For details on party or dance classes, call Tom and Sharon Craddock, 928-754-2097 or 702-298-2535, ext 5708.
The "Laughlin Run to Fun" annual fall motorcycle run will take place at various sites at the Riverside Resort, Oct. 16-19. This event will include: a bike show; Black Vest Dinner; Style Show and Mixer; bike safety seminar; poker runs; and vendors. For registration information and room/run packages, call 1-877-200-6378.
The Tennessee Walking Horse Association of California will host their Western States Celebration at the Mojave Crossing Event Center across the Colorado River in Fort Mohave, Ariz., Oct. 17-19.
On Oct. 18, there will be a full card of MMA bouts at the Aquarius Pavilion. Tickets for the 8 p.m. event start at $25.
CONTINUE ON TO...:
>THIS WEEK'S LAS VEGAS NEWS
>LAST WEEK'S LAUGHLIN NEWS
>VEGAS VIEW FULL ARCHIVES
>Return to "Heard Around Town"
>Return to Las Vegas Leisure Guide