<!A-- Left Column -->

Country singer Lynn Anderson will headline at Don's Celebrity Theatre at the Riverside, Oct. 22-26, with 8 p.m. shows and a 3 p.m. matinee on Thursday. Tickets are $30, call 1-800-227-3849, ext 616.
Anderson, the daughter of country songwriters Casey and Liz Anderson, started performing at the age 6, but her first successes were in horse shows. Her quarter horses amassed 700 trophies, and she won major awards as a rider at shows all over California where she was raised.
Recording for the small Chart label, Anderson cracked the Top 40 with a song written by her mother, "Ride, Ride, Ride," and secured a residency on The Lawrence Welk Show. With a few more Top 10 hits on Chart, she married songwriter Glenn Sutton in 1968. The combination of her stunning looks, a powerful major label (Columbia) and the catchy Joe South song "Rose Garden" catapulted her to stardom in 1971. That year, she won the CMA female vocalist trophy (on her fifth nomination) and the song won her a Grammy.
For the next four years, she charted numerous Top 10 hits including four that hit No. 1. After leaving Columbia Records, Anderson returned briefly to the Top 10 with a Gary Morris duet in 1983, "You're Welcome to Tonight." In 1992, she released the album "Cowboy's Sweetheart."
Chicago will take center stage at the Rio Vista Outdoor Amphitheater on Saturday, Oct. 25, at 8 p.m. Tickets are $35, $46 and $56.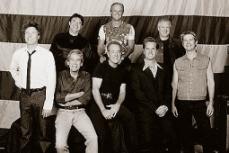 Chicago is one of the most successful bands in rock history. Their hits from the '60s through the '90s have given the band a combined 19 gold albums, 13 platinum, 12 Top 10s, and 5 No. 1s. Of their singles, Chicago enjoys 20 Top 10 hits, five No. 1 records, and five gold singles. In all, Chicago has sold more than 120,000,000 records. Not bad for a band that began around a North Side kitchen table in the Windy City with one goal in mind: to make music rooted in rock, pop, R&B, jazz and swing.
Laughter is provided by comedians weekly at the River Palms when they take center stage at the River Palms Comedy Room. Comedians Tony D'Andrea, Bruno Lucia and D'Lai will be the laugh makers Oct. 21-25. Shows are presented Tuesdays through Saturdays at 9 p.m. Tickets are $17.95 for general seating and $22.95 for preferred seating, call 1-866-448-7849 or 702-474-4000.
Bronx native Tony D'Andrea has honed his whirlwind act after spending years in comedy clubs. In his act, he blends countless impressions from chestnuts like John Wayne and Peter Falk to newer celebrities like Brad Pitt and, of course Nicholson with quick-witted one-liners.
Since 1979, D'Andrea has been in 50 productions and opened for the biggest stars including Tom Jones for four years and Ray Charles for two years.

TOP OF NEXT COLUMN
Bruno Lucia is one of Australia's most popular corporate comedians and television personalities, who has earned his comedy stripes playing the live stand up comedy circuit around Australia, the UK and the USA. Lucia writes his own comedy, and in addition, he is an accomplished musician and songwriter, having played on the professional rock circuit for 10 years.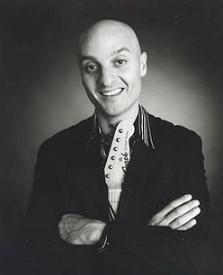 Lucia's acting career includes his work on Nine Network hit sitcom "All Together Now," where he turned the lovable sleaze and agent to the stars, Wayne Lovett, into one of the shows most popular characters and made his phrase "Chicky Babe" a national catch cry. He has been featured in many dramatic acting roles guest starring in series such as "Stingers," "A Country Practice" and "A Ring of Scorpio." On the big screen, he has appeared in movies such as "Sweet Talker," "Time Guardians" and "Loves Brother."
The soft rock duo Air Supply will headline at the Tropicana Express on Oct. 11. British guitarist and vocalist Graham Russell and Australian lead vocalist Russell Hitchcock make up the powerful duo that have had a succession of hits worldwide in the late '70s and early '80s. Tickets for the 8 p.m. Concert are $35 / $39 / $49.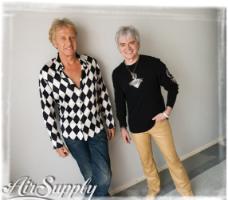 The Riverwalk between Colorado Belle and the Edgewater on Oct 31 will be "Halloween Safe Street." The Riverwalk will be turned into a "trick-or-treaters" paradise with decorated booths giving away treats, eerie decorations and appropriate sound effects. This event will take place on Friday from 5 to 8 p.m. and it's free.
Laughlin's next town-wide event will be the 21st Annual Chef's Food Fest on Oct 16 at the Aquarius Casino Resort Pavilion. The fundraising event showcases casino and local restaurants chefs, lavish food displays and samplings. The event begins at 5:30 p.m. and costs $60, call the Laughlin Chamber of Commerce at 702-298-2214.
The Tennessee Walking Horse Association of California will host their Western States Celebration at the Mojave Crossing Event Center across the Colorado River in Fort Mohave, Ariz., Oct. 17-19.
The dB Drag Racing Association will hold the 11th annual dB Drag Racing and Bass Race World Finals, which is the culmination of more than 700 events this season, at the Mojave Crossing Events Center on Oct. 11-12. Show Hours are 9 a.m.-7 p.m. on Oct. 11 and 9 a.m.-2 p.m. on Oct. 12. Admission is free.
On Oct. 18, there will be a full card of MMA bouts at the Aquarius Pavilion. Tickets for the 8 p.m. event start at $25.
CONTINUE ON TO...:
>THIS WEEK'S LAS VEGAS NEWS
>LAST WEEK'S LAUGHLIN NEWS
>VEGAS VIEW FULL ARCHIVES
>Return to "Heard Around Town"
>Return to Las Vegas Leisure Guide