VINCE GILL HEADLINES HARRAH's OUTDOOR AMPHITHEATER


Country superstar Vince Gill will perform at Harrah's Outdoor Amphitheater on Saturday, Oct. 3. Tickets for his 8 p.m. concert are $50 reserved, $60 preferred, $70 premium, and $80 VIP, call 800-447-8700 or 702-298-8510.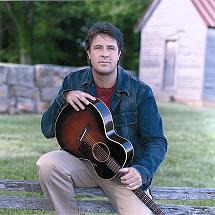 Gill has sold more than 26 million albums. He has earned 18 CMA Awards, including Entertainer of the Year in 1993 and 1994. He is tied with George Strait for having won the most CMA Male Vocalist Awards (five), and is currently second only to Brooks and Dunn for accumulating the most CMA Awards in history. Gill is a member of the Grand Ole Opry, and has received 19 Grammy Awards to date, the most of any male country artist. Vince Gill co-hosted the CMA Awards for the first time in 1992. He continued to host "Country Music's Biggest Night™" for 12 consecutive years, ending his run in 2003. In August of 2007, the Country Music Association inducted Gill as the newest member of the coveted Country Music Hall of Fame.
MANGIA! IS NEW ITALIAN RESTAURANT AT THE COLORADO BELLE
Mangia! meaning "eat" is a new Italian restaurant inside the Colorado Belle. A lot of the staff came from the Rio in Las Vegas when the property first opened and was known for its fine restaurants and some of the recipes come from those restaurants.
The prices are reasonable and on Wednesday, Sept. 30, Mangia! is offering a special "bottomless pasta of your choice" for $9.95. There is also a Sunday special where children 8 years old and younger get free pasta.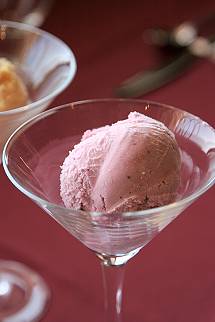 In the drink department Mangia! offers an extensive wine list with a high concentration on fine Italian varietals; many by the glass. There's also an interesting array of specialty drinks such as Frozen Tiramisus, coffee cocktails, Italian Wedding Cake martinis and Lemoncello Sangria made with Danny DeVito's lemoncello.
Mangia! has only been open a few weeks but there are plans to hold wine tastings in the lounge area, which is the former Mississippi Lounge. There's also talk of offering an appetizer menu in the lounge on days when the main restaurant is closed. Music may be a definite possibility.
Mangia! is open Wednesdays, Thursdays and Sundays from 4 p.m.-9 p.m. and 10 p.m. on Fridays and Saturdays. Reservations accepted; call 702-298-2453, ext 3663.
QUICK CLIPS
The Riverside will hold the 7th Annual Run to Fun-motorcycle ride with poker runs, Black Vest Dinner, pancake breakfast, bike games, "Ride for the Cure" special run, and more, Oct. 15-18. For details and registration for "Ride for the Cure," call 928-681-2466 or 928-303-0824.
In conjunction with the Laughlin Run to Fun will be the American Diabetes Association Ride For The Cure 2009 on Oct. 17. Entry fee is $25 and will include a free tee shirt and goodie bag. There will be refreshments and giveaways. For information, call Brake Masters at 928-692-3150, Station 66 at 928-681-2466, or James Estep at 928-303-0824.
TOP OF NEXT COLUMN
COMEDY ABOUNDS IN LAUGHLIN
Two properties, the Edgewater and River Palms, feature two different comedians every week.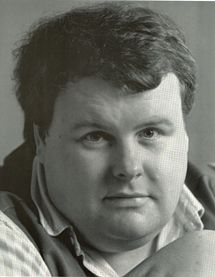 In Kokopelli's Showroom at the Edgewater, "Comedy on the Edge" will have funny men Tim O'Rourke and John McDonnell appearing Oct. 2-4 at 7 p.m. Tickets are $10.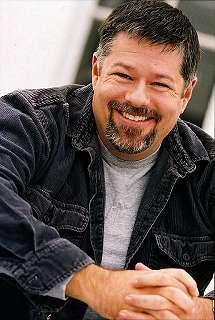 The River Palms has "Sammy's Comedy by the Shore" and the stand up comedians appearing at 7 and 8:30 p.m., Sept 30-Oct. 4, will be David Graham and Tom Tran. Tickets are $10.
MORE QUICK CLIPS
The "Laughlin Das Beer Fest" will be held on Oct. 2 and 3 between the Colorado Belle and Edgewater resorts on the Riverwalk. Music will be provided by the oompah band The Dummkopf's. Admission is free and German food and beverages will be sold separately. Hours on Friday are 4-10 p.m. and on Saturday 2-10 p.m.
With "Dancing with the Stars" being such a big hit, Tom & Sharon's Ballroom Dance Party on Saturdays (Oct 10 and 31, Nov 21, Dec 5 and 19) from 1:30 p.m.-4:30 p.m. may be a perfect activity. For details on parties or dance classes, call Tom and Sharon Craddock at 928-754-2097.
The "Viva Tropicana Laughlin Weekend – Sweet Rides" – classic car show and shine will be held in the North Parking Lot at the Tropicana Express from noon to sunset, Oct. 2 and 3. There will be music by Freddie Fender, Jr. in the Victory Palace at 10 p.m. Most of the events are free.
At the Tropicana Express on Friday and Saturday in the Pavilion Showroom at 7 p.m., Tierra featuring the Salas Brothers plus Malo will perform in a nightclub style format with dancing. Tickets are $25.
Harrah's will hold an Employee Talent Show on Thursday, Oct. 15 in the Fiesta Showroom. Doors will open at 6 p.m. and the show begins at 7 p.m. Admission is free and the general public is invited. Also one canned food item for the local food bank is appreciated but not necessary.
On Oct. 22, the Chef's Food Fest will be held at the Aquarius Pavilion at 5:30 p.m. Chefs from casinos and local restaurants will display their talents in this grand showcase dinner. The event is also a fundraiser for local charities, so the cost is $60 and you must be at least 21 years of age to attend. Grand prizes of three dinner parties for eight created by casino chefs will be awarded with drawing tickets at $20 and proceeds will go to help local 8-year-old cancer victim Lauren Terry. Call the Laughlin Chamber of Commerce at 702-298-2214 or 800-227-5245 to buy a food fest ticket, prize dinner drawing tickets, or reserve a table.
CONTINUE ON TO...:


>THIS WEEK'S LAS VEGAS NEWS
>LAST WEEK'S LAUGHLIN NEWS
>VEGAS VIEW FULL ARCHIVES
>Return to "Heard Around Town"
>Return to Las Vegas Leisure Guide