LAUGHLIN PREPARES FOR SOFTBALL TOURNAMENT IN NOVEMBER


The Laughlin Bash for Cash softball tournament will welcome more than 250 teams to hit the fields to compete for $25,000 cash, Nov. 13-15. Teams will compete in four divisions: Men's D, Men's E, Coed and 16-inch, which is called "cabbage ball," "mush ball" and "super slow-pitch" softball in some cities.

Softball was founded in 1887 by George Hancock as a way for baseball players to keep in practice during the off season and originally 16-inch balls were used. Today, most divisions use 10- to 12-inch balls.

The games will be played in fields in Kingman, Ariz, Bullhead City, Ariz., and Laughlin and each team is guaranteed to play three games.

For softball tournament information, contact Marty Lalley at mlalley3@cox.net.

LAUGHLIN HOLDS SEARCH FOR LADY TO REPRESENT OFF-ROAD RACE

A model search is being held at 8 p.m. on Oct. 10 at the Golden Nugget to find a lady to be the official ambassador of the Laughlin Desert Challenge SCORE race.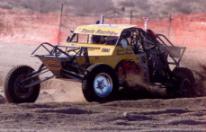 Women must be over 21, physically fit, and have a great attitude that will reflect the fun that the off-road race provides to the community. The contest will include swimsuit, photogenic, "off-road ready" wearing denim skirts, torn jeans, etc., and personality challenges. Spectators will have a hand in the judging.
The winner must be available for media events leading up to the race in January and for the Baja 1000, Nov. 19-22. The lady will win a professional photo shoot, a trip to the Baja 1000, appearances in off-road publications and full accommodations during the Laughlin Desert Challenge, Jan. 14-17.
To register, contact the Laughlin Tourism Commission at 702-298-2214.
THE TENNESSEE THREE WITH BOB WOOTTON PLAY THE RIVERSIDE
The Tennessee Three featuring Bob Wootton will perform in Don's Celebrity Theatre at the Riverside, Sept. 22-27. Tickets for their 8 p.m. shows are $34, call 800-227-3849, ext 616.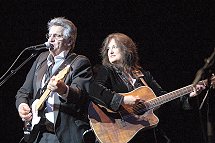 From the days of early stardom until his last years as a performer, Johnny Cash chose only to work with one band and depended upon them to provide him with the unique sound that would come to be recognized by millions of fans over the world. Bob Wootton provided the interesting "boom-chicka-boom" guitar that classifies most of Cash's songs. The music of The Tennessee Three is as important to the sound and successes of Cash as his own voice. In 2006, the group released a new album titled "The Sound Must Go On" and began touring the world once again.
HARRAH's HOLDS 'GIRLS DAY OUT'
On Sept. 26, it will be "Girls Day Out" at Harrah's. The event will be held in the Hacienda Grande Ballroom from 10 a.m. to 3 p.m. Events will be geared for women and include vendors with products and services, car dealerships with cars, drawings and a remote broadcast by KFLG Country. Men are welcome and admission is free. Call 928-763-5586 for details.
AVI HOLDS MMA BOUTS
On Saturday, Oct. 3 in the Avi Convention Center, "Jolted" - King of the Cage with 15 MMA bouts will take place at 7 p.m. The main event will be Chris Cortez verses Wes Combs. Tickets are $100 ringside, $65 reserved, and $50 general admission.
TOP OF NEXT COLUMN
TROPICANA EXPRESS HOLDS TWO-DAY CAR EVENT
The "Viva Tropicana Laughlin Weekend – Sweet Rides" – classic car show and shine will be held in the North Parking Lot at the Tropicana Express from noon to sunset, Oct. 2 and 3.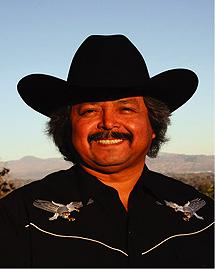 There will be music by Freddie Fender, Jr. in the Victory Palace at 10 p.m. Most of the events are free.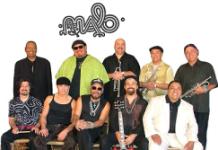 On Friday and Saturday in the Pavilion Showroom at 7 p.m., Tierra featuring the Salas Brothers plus Malo will perform in a nightclub style format with dancing. Tickets are $25.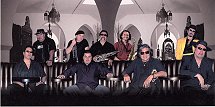 RIVERSIDE HOLDS FOOTBALL PARTIES
The doors to the Riverside's Monday and Sunday night football parties open at 5 p.m. in the Losers' Lounge and admission is free. Gift cards, cash and prize giveaways are awarded every quarter during the football game. Food and drink specials are available including $1.75 Miller draft beer.
For Sunday daytime football games, the doors open at 9 a.m. and admission is free. In the poker room at 5 p.m. each Monday night during the NFL football season, $800 in weekly cash prizes is being offered with a $2,000 season ending "Super Pool Jackpot" prize. Free pizza is available for poker players.
REGENCY HOLDS DRAWING FOR FOOTBALL GAME TICKETS
The Regency will be holding a drawing during half-time of the Sunday Night Football game on Oct. 4 to award two tickets to the Arizona Cardinals - Houston Texans game on Oct. 11, in Glendale, Ariz. The prize includes a stadium parking pass. Drawing tickets can be obtained with the purchase of any bottled beer during any NFL game shown in the Regency. You can earn double tickets during every Sunday night and Monday night football game.
EDGEWATER OFFERS POKER ROOM PROMOTION
There is a poker room promotion tied to the Sunday and Monday night football games being shown at the Edgewater. Players can earn football squares and win cash at the end of each quarter of the games based on the score and numbers on their squares. Football games are being shown in the poker room.
AVI TIES POKER TO MONDAY NIGHT FOOTBALL
Monday Night Football games at the Avi are being shown on a 120-square-foot big screen in the ArrowWeed Lounge and stadium food, free popcorn and Budweiser beer specials are being offered. You can win Avi and Budweiser merchandise playing football trivia and through drawings held after every touchdown during the Monday night football game.
The Avi has tied a "Monday Night Splash of Cash" promotion in with the Monday Night Football game. The pot in every live poker game is splashed with $25 for every touchdown and $10 for every field goal scored during the game.
CONTINUE ON TO...:

>THIS WEEK'S LAS VEGAS NEWS
>LAST WEEK'S LAUGHLIN NEWS
>VEGAS VIEW FULL ARCHIVES
>Return to "Heard Around Town"
>Return to Las Vegas Leisure Guide