WILLIE NELSON MAKES HIS E CENTER DEBUT!

Country music icon and legend Willie Nelson makes his E Center debut Saturday, Aug. 17 at 8 p.m. Tickets start at $45, visit www.edgewater-casino.com.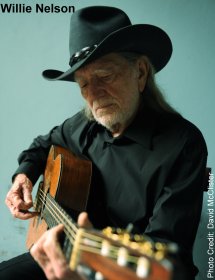 Nelson is the creative genius behind historic recordings like "Crazy," "Hello Walls," "Red Headed Stranger" and "Stardust." His career has spanned six decades with a catalog of more than 200 albums. He's earned every conceivable award and honor bestowed upon a person in his profession. In the last five years alone he delivered 10 new releases, two of which received Grammy nominations, and a career-spanning box set. He released his first novel and again headlined Farm Aid, an event he co-founded in 1985, all the while continuing to lobby against horse slaughter and producing his own blend of biodiesel fuel. Nelson still tours tirelessly climbing aboard Honeysuckle Rose III after riding his first two buses into the ground.
AQUARIUS TO OPEN DUET BISTRO ON AUGUST 16
The newest guest experience Duet celebrating great pairings by combining coffee and wine will open at the Aquarius on Friday, Aug. 16. Located just off the casino floor by the gift shop, Duet is an original concept coffee and wine bistro featuring a broad selection of hot and cold coffee drinks, wine by the glass or the bottle, as well as fruit and cheese platters, breakfast treats and hearty sandwiches for lunch or dinner. Wine tastings will also be available.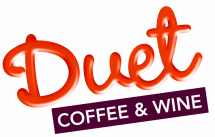 Duet will offer free Wi-Fi to guests and menus for every mood. A signature item will be Duet's Cinnamon Roll, a generous 22-ounce warm, sweet and tender pastry dough stuffed with cinnamon and brown sugar and topped with a sweet, icing with a hint of citrus. Other breakfast selections will include a sausage, egg and cheese croissant breakfast sandwich, a variety of bagels, Danish, croissants, muffins and donuts.
Freshly prepared sandwich wraps, like the Avocado and Smoked Gouda Wrap or the Turkey and Cheese Wrap are available for a quick lunch or dinner. The eclectic menu also serves Eggplant Mozzarella, Chicken Breast and Prosciutto and Roast Beef with Candied Shallot Panini's.
Duet will offer desserts to pair with either coffee or wine, such as Ganache Brownies, Jumbo Gourmet Cookies, Napoleons, Éclairs, Cream Puffs and Fresh Fruit Tarts. Elegant cheese fruit and bread platters will also be available.
Duet will be open Sunday through Thursday 6 a.m. to 11 p.m. and Friday and Saturday 6 a.m. to midnight.
TROPICANA HOLDS GRAND OPENING FOR NEW POOLSIDE CAFÉ
The Tropicana Laughlin will celebrate the grand opening of the new Poolside Café during Regatta Weekend, beginning Friday, Aug. 8 at 6 a.m. The first 100 guests on both Friday and Saturday mornings will receive a free bagel. The Café located by the Caboose Lounge and right across from the Casino tower elevators is open until 9 p.m. Sunday-Thursday and 11 p.m. Friday, Saturday and holidays.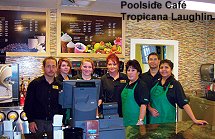 The 1,624 sq. ft. Café features freshly baked bagels and breads, a barista, specialty sandwiches, Paninis, fruit smoothies, and other frozen treats including the Tropicana's signature jumbo frozen yogurt. The Café also has a country store feel offering bags of chips, jars of peanut butter and Nutella, sodas and other snack items. To see a menu, visit www.TropicanaX.com.
GIN BLOSSOMS WILL VISIT TROPICANA
On Saturday, Aug. 31, the Gin Blossoms will be playing the Pavilion Theater at the Tropicana after coming off of their 2013 Under The Sun Tour. Tickets are $10.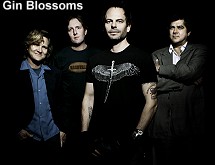 The group's rise to fame began in 1992 with "New Miserable Experience," which kept the band on the charts for nearly three years with singles "Hey Jealousy," "Allison Road," "Until I Fall Away," "Mrs. Rita," and "Found Out About You." The album took the airwaves by siege and held MTV hostage with multi cross-over hits in four different radio formats. It was this record that rocketed the band into the mainstream going on to sell more than four million copies making the band a 90s radio mainstay.
LAUGH MAKERS HEADLINE WEEKLY AT THE EDGEWATER
Two comedians, different ones each week, headline weekends at the Edgewater Showroom Friday-Sunday at 7 p.m. Admission is $10. Veterans with a military ID and ACCESS Club card receive a $2 discount.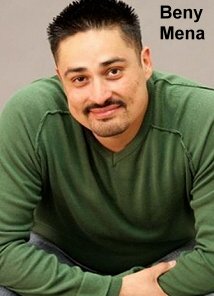 Future bookings include: Aug. 9-11 Beny Mena and Cooley B; Aug. 16-18 Joey Medina and Mel Kohl; Aug. 23-25 Pete George and Jason Zelt; Aug. 30-Sept. 1 Kenny Bob Davis and Tim Haldeman; Sept. 6-8 Dennis Blair and Cliff Yates; Sept. 13-15 Dave Burleigh and Bobby Wayne Stauts; Sept. 20-22 Michael Goudeau and Tom Myers; and Sept. 27-29 Andy Beningo and Nate Armbruster.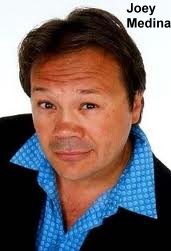 Comedians Beny Mena and Cooley B will headline Aug. 9-11. Mena born and raised in the heart of Los Angeles made his stand-up comedy debut in 1999 at the Laugh Factory after he was nominated as class clown in high school. He was an instant hit, and since that night, he has been working nonstop and has worked with many comics such as Paul Rodriguez, Ralphie May, Dane Cook, Gabriel Iglesias, Dom Irrerra and more. Mena's comedy is based on his life experiences growing up -- his interaction with neighborhood drunks, cops with grudges, and judges with loud gavels. His comedy credits include the Latino Laugh Festival, Latino Laugh Festival on SiTV, Loco Comedy Jam, Latino Comedy Fiesta DVD, Cholo Comedy Slam DVD, TV Show Mun Dos, and he came in 3rd place at the Shades of Laughs Comedy Competition. Mena has also starred in several commercials, and had a speaking role in "El Matador" and a lead role in the Independent film "Barrio Wars."
Joey Medina will headline with Mel Kohl Aug. 16-18. Medina, a Puerto Rican who was born and raised in the Bronx, N.Y., headlines comedy clubs, casinos and theaters throughout the United States and has performed for the U.S. Armed Forces during wartime in Bosnia, Kosovo, Kuwait and Iraq as well as the USS Roosevelt aircraft carrier. A writer, actor and director as well as stand-up comedian, Medina starred in Paramount Picture's "The Original Latin Kings of Comedy" with Cheech Marin, Paul Rodriguez, George Lopez and Alex Reymundo. Medina wrote, produced and hosted Sí TV's first scripted television show, "Circumsized Cinema." The show re-edited campy Mexican movies into 30-minute "mini-movies" with totally new scripted English audio tracks for a hilarious and utterly original half-hour television show. In addition, Medina is also recognized as one of the hosts and producers of "Loco Comedy Jam" and had a co-starring role in the action-comedy "Zombie Strippers" with Jenna Jameson and Robert Englund (Freddy Kruger).
TOP OF NEXT COLUMN
ELVIS AARON PRESLEY, JR. HEADLINES AT THE RIVERSIDE
Elvis Aaron Presley, Jr., Elvis' only son, will headline at the Riverside in Don's Celebrity Theatre, Aug. 13-18. Presley's singing voice is naturally reminiscent of "The King," and he has a fine sense of humor. A gifted linguist, Presley has surprised many crowds by serenading them in their native tongue.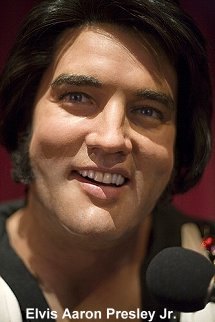 Tickets are $30.
NEWSY TIDBITS
American Idol® Season 5 winner Taylor Hicks will headline the Fiesta Showroom at Harrah's Aug. 29 –Sept. 2 at 8 p.m. Tickets are $30, $45 and $55.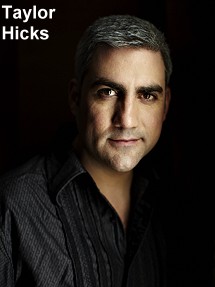 Dirk Arthur with his "Wild Magic" show at Harrah's Fiesta Showroom is running nightly at 8 p.m. thorough Aug. 11. Tickets are $25 and $35.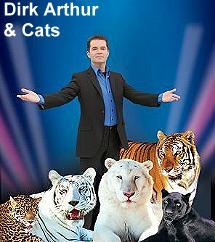 "Oh What A Night" tribute show to Frankie Valli and the Four Seasons is running through Aug. 11 at 8 p.m. in Don's Celebrity Theatre at the Riverside. Tickets are $30.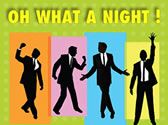 The group Mischief will be appearing at the ArrowWeed Lounge at the Avi Aug. 13- 18. They play a wide variety of music from rock and pop to hip-hop and keep the party going all night.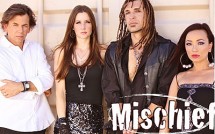 At the Golden Nugget in the Gold Diggers Nightclub, top flight DJs are featured Thursday-Saturday. Thursday night from 8 p.m. to closing is Ladies Night with DJ Neko featuring free specialty drinks for the ladies from 9 -11 p.m. and giveaways. From 10 p.m. to closing DJ Goodvybe works on Friday and DJ Abe on Saturday.
On Wednesday nights from 8 p.m. to midnight, the Golden Nugget has "Partyoke" in the Gold Diggers Nightclub, which is karaoke with KJ Loke and drink specials.
Splash and Cove Bar and Lounge inside the Aquarius is hosting DJ Sally as she spins the hottest tunes Friday and Saturday, Aug. 9 and 10 from 9 p.m. to 2 a.m. Admission is free with a no drink minimum.
The "Fury of Heat" - WFC Combat Club MMA live bouts will be held in the Avi Grand Ballroom on Saturday, Aug. 17 at 8 p.m. Tickets are $30 and $50.
While wandering around Laughlin, you can stop by the Golden Nugget's hotel registration lobby and view "The Hand of Faith," which is the world's largest gold nugget weighing 61 pounds 11 ounces and valued at more than $3 million.
TROPICANA HOLDS $10,000 BLACKJACK TOURNAMENT
The $10,000 Blazing Bucks Blackjack Tournament will be held at the Tropicana Aug. 23-25 with the first place winner taking away $2,500 cash. Buy-in is $50, or a free entry into the tournament can be earned with 10 hours of rated play from Aug. 1-22. Your buy-in includes entry into the tournament, a mulligan coupon, bonus payout card and a wild card drawing ticket. Registration will be from 6 to 9 p.m. on Friday, Aug. 23 with play beginning on Saturday. For more information, visit www.TropicanaX.com, or call 800-343-4533 and request promo #2294.
TROPICANA PLANS $5,000 SEPTEMBER CRAPS TOURNAMENT
The Tropicana Laughlin will host the $5,000 "Ready to Roll" Craps Tournament, Sept. 6-8, for $99. First place will walk away with $2,500 in cash. The tournament will pay to nine places depending on entries. Tournament play will begin Saturday, Sept. 7. Guests will start with $5,000 in chips. There will be a minimum bet of $25 and a maximum bet of $1,000. Winning players will advance to the final table from each round. Tournament registration will take place in the Special Event Registration Area beginning Friday, Sept. 6 from 7-8 p.m. For information, see visitwww.TropicanaX.com, or call 800-343-4533 and request promo #2296.
NEIL DIAMOND'S MUSIC CELEBRATED AT THE RIVERSIDE
"Hot August Nights" running Aug. 20-25 at the Riverside in Don's Celebrity Theatre is a high-energy musical experience with Dean Colley featuring some of Diamond's greatest hits from the 60s to the present. You'll hear songs such as, "Cherry Cherry," "Sweet Caroline," "Red Red Wine," "Song Sung Blue," and the patriotic "Coming to America." As of 2001, Diamond had sold more than 115 million records worldwide. He was inducted into the Songwriters Hall of Fame in 1984 and into the Rock and Roll Hall of Fame in 2011. Tickets are $30.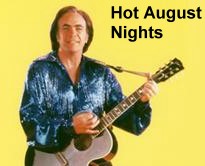 TROPICANA PLANS PROMOTIONS FOR LABOR DAY AND SEPTEMBER

At the Tropicana on Friday, Aug. 30, patrons can play their favorite casino games and receive a six-pack of Bud or Bud Light by earning 250 base points on On Sunday, Sept. 1, the Tropicana is hosting their $25,000 Labor Day Slot Tournament. Entry can be earned by playing in the weekly Wednesday Slot Tournaments held during the month of August.

On Monday, Sept. 2, TropAdvantage® members can receive up to 20X points by swiping their TropAdvantage® Card at a promotional kiosk.

LAUGHLIN HAS SOME PET FRIENDLY RESORTS

Furry companions are welcome with some stipulations at a few resorts in Laughlin.

Harrah's Laughlin offers both Pet Stay Classic and Premium rooms located in the Central Tower. Pets receive a welcome treat and a dog food and water bowl and there are common spots for dogs to walk on a leash with a designated pet "relief" area. Guests need to fill out a waiver form accepting responsibility for any damage and/or cleaning charges that may be incurred. Up to two dogs per room are permitted and each dog must weigh less than 50 pounds.

The Pioneer offers pet rooms with a $100 cash deposit upon check-in, which is refundable upon inspection. There is a size restriction. The layout of the Pioneer is ideal for pet owners because the hotel accommodations are separated from the casino and people can park close to their room. Summer rates for Pet Friendly rooms start at $29 per night, plus tax.

Pets are allowed at the River Palms with a deposit. For complete information, call 800-835-7903 or visit river-palms.com.

The Riverside has a limited number of Pet Friendly rooms located in the historic East Wing available to guests traveling with a small pet. There is a size restriction and a refundable "pet fee" and deposit.


CONTINUE ON TO...:
THIS WEEK'S >LAS VEGAS NEWS
LAST WEEK'S >LAUGHLIN NEWS
>VEGAS VIEW FULL ARCHIVES
Return to >"Heard Around Town"
Return to >Las Vegas Leisure Guide