WHIST STOVE AND SPIRITS - DUE & PROPER WILL OPEN IN THE DISTRICT!

Ryan Doherty and Justin Weniger, the team behind the Commonwealth and Park on Fremont in Downtown Las Vegas and the new BLVD. Cocktail Company at The LINQ on the Strip, will open two new ventures: Due & Proper and Whist Stove and Spirits, at The District in Green Valley Ranch early this fall.

Due & Proper will blend elements of a classic pub from London, Ireland and the East Coast; while Whist Stove and Spirits will be Henderson's answer to a contemporary, neighborhood restaurant. Each space, which will occupy the former neighboring bar Al's Garage and restaurant Presidio, will be completely transformed.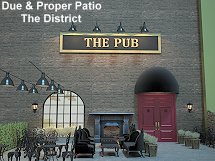 Grit, glamour and sex appeal will fuse together at Whist, a 3,000-square-foot restaurant and bar offering exceptional cocktails and fare in a laid-back setting. Designed by Doherty, the prominent features include mismatched wooden furniture, crystal chandeliers, tarnished arches and oversized imagery on the walls. Low Brow art will accent the walls, and layers of overlapping copper will canopy the room. An oversized lounge with moveable furniture will be the foreground of the dining room, and the rectangular space will break off into an indoor-outdoor opening to the patio, which will have the feel of a rose garden. While each area is distinctive, glass and wood come together to create unity between the lounge, dining room and patio.
The menu will be designed for sharing and sampling, with selections that reflect classic American. Whist will be open 24-hours a day, offering breakfast, lunch, dinner and late-night dining, along with a playful weekend brunch.
Due & Proper will blend elements of the classic pub in a 2,500-square-foot restaurant, bar and patio. Starting with bright red double doors at the entryway of a patio filled with wrought-iron furniture, Due & Proper will transform guests to another era, where the only hint of modern design is in the high-definition televisions lining the wall for sports viewing, any time, day or night. The menu will offer an array of pub fare, including British bangers and mash, Irish fish and chips, and American hot pretzels, burgers and more. A beer-centric beverage menu will offer a curated selection of craft, domestic and imported beers.
Column Continues Below Advertisement
SECOND KING OF POP BIRTHDAY PARTY IN LAS VEGAS AUG. 29
For the second consecutive year, Cirque du Soleil and the Estate of Michael Jackson are inviting fans to the King of Pop's official birthday party Friday, Aug. 29 at an exclusive all-day celebration at the Michael Jackson ONE Theatre at Mandalay Bay.
This year, the daylong birthday celebration will culminate with the added birthday performances of "Michael Jackson ONE" at 7 p.m. and 9:30 p.m. Guests who book their tickets to one of the birthday performances with the special offer code at www.cirquedusoleil.com/mjbday will be invited to attend a private "meet & greet" with representatives of the Estate, members of the show's creative team and other special guests from the day's activities as well as receive access to an exclusive room offer from Mandalay Bay which includes a commemorative birthday ticket and gift bag.
Guests also will be able to enjoy other special events throughout the day including: a book-signing with Forbes senior editor and "Michael Jackson, Inc." author Zack O'Malley Greenburg, a screening of the behind-the-scenes documentary from Michael's latest album "XSCAPE," and a Q&A with record producer Rodney Jerkins and "Man In The Music" author Joe Vogel who also contributed the liner notes to the album package.
The album, which contains all new material, took over the top spots on the global charts in May, hitting No. 1 in 52 countries and Top 5 in 87 others. It debuted at No. 1 on the Hits Magazine chart and No. 2 on the Billboard chart. The first single from the album, "Love Never Felt So Good," lit up the charts around the world, giving Jackson his highest Billboard chart bow since 1995 and fourth-highest debut ever at No. 20. It is now the last song played as the audience leaves the Michael Jackson ONE Theatre.
'VOICES OF RUDY: THE JOURNEY TO THE MOVIE' MAKES WORLD PREMIERE
One of the most inspiring movies of our time, "Rudy," is now a one-man show starring Rudy Ruettiger and will make its world premiere at the Troesh Studio Theater in The Smith Center Saturday, Aug. 9 at 7 p.m. Tickets are $34 - $39.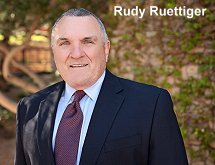 Ruettiger will entertain and inspire as he shares his life story of how he accomplished his dream of going to Notre Dame and how he convinced Hollywood to make a movie of his life, which earned him an invitation to the White House. The play will include a multi-media presentation with scenes from the blockbuster movie as well as personnel photos of his family of 14 brothers and sisters. As Ruettiger tells his story, he will share many voices presented by comic impressionist Rich Natole of people who influenced his life as well as naysayers that he confronted on his journey.
SMITH CENTER PLANS NEVADA SESQUICENTENNIAL ALL-STAR CONCERT
An officially sanctioned Nevada event to celebrate the state's 150th birthday is being planned for Monday, Sept. 22 at 7 p.m. in Reynolds Hall at The Smith Center. The program will be the ultimate variety show featuring some of Las Vegas' best Strip headliners. Proceeds will benefit The Smith Center's education outreach programs.
What is sure to be the ultimate variety show, this concert celebrating Nevada's 150th anniversary is a not-to-be missed event that will feature some of the best entertainers of the Las Vegas Strip as they come together for one night only to celebrate Nevada's cultural heritage. Proceeds will benefit The Smith Center's education outreach programs.Tickets are $25 to $100.
Some of the names already scheduled to appear include: Bob Anderson, Susan Anton, Cirque du Soleil, Véronic DiCaire, Clint Holmes, Human Nature, Jersey Boys, Robin Leach, Jerry Lewis, Frankie Moreno, Penn& Teller and many more backed by The Lon Bronson All-Star Band and boosted by the Las Vegas Mass Choir.
ALLSAINTS LAUNCHES MULTIMEDIA FLAGSHIP IN THE FORUM SHOPS
AllSaints continues its North American expansion with the launch of its new Las Vegas flagship store at The Forum Shops at Caesars. Covering more than 12,000-square-feet, it is the second largest store in the brand's global portfolio and is the latest in an increasing U.S. footprint which currently stands at 130,000 square feet across 36 points of sale. The store is the brand's second in Las Vegas following the first at The Shops At Cosmopolitan.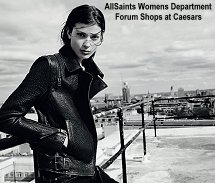 Founded in London in 1994, AllSaints creates design-led clothing for men and women. The brand expresses attitude and individuality through a strong digital presence, deep-rooted links to music, and its film division, AllSaints Studios. AllSaints has 114 stores in nine countries.
Each AllSaints store is unique and AllSaints Caesars is no exception. The store trades until midnight and boasts more than 1,400 square feet of digital display screens to stream the creative content produced by AllSaints Studios. In addition, the store features an 8-foot by 4-foot sewing machine table originally constructed in 1906 to makes sails for ships and a traditional English red telephone box modified to house an interactive display allowing customers to shop online. The exterior facade reinforces digital innovation by featuring 346 sewing machines against a backdrop of more than 1,000 square feet of LED displays.
MOB HISTORY EXPERT SCOTT DEITCHE VISITS THE MOB MUSEUM
On Saturday, Aug. 9 at 1 p.m., author and noted Mob expert Scott Deitche will present "The Havana Underworld: Mafia Influence from Tampa to Cuba" at The Mob Museum downtown. He will sign his books, "Cigar City Mafia: A Complete History of the Tampa Underworld," "Balls: The True Life of Eddie Trascher, Gentleman Gangster" and "The Silent Don: The World of Santo Trafficante, Jr.," after the presentation. This event is free with purchase of museum admission. For more information, call 702-229-2734.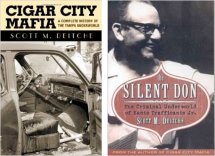 Deitche's presentation at the museum follows "Hot Havana Nights," a vibrant celebration of Cuban music, entertainment, cuisine and culture, taking place Thursday, Aug. 7 from 6 to 10 p.m. Hot Havana Nights is presented in collaboration with the Cuban Heritage Foundation and the Las Vegas Latin Chamber of Commerce and recreates a world when the Mob ruled Havana. Tickets are $40 for non-members.
In addition to authoring books, Deitche has written dozens of articles on organized crime for local and national magazines and newspapers. He has been featured on The Discovery Channel, The History Channel, A&E, C-SPAN and both national and local news and radio shows.
SOUTH POINT HOSTS ART N' INK FESTIVAL
South Point will welcome the best of the tattoo industry with local and international ink slingers during the second Art N' Ink Festival Aug. 8-10. The three-day festival will feature a multitude of tattoo artists, burlesque shows, tattoo contests, pin-up fashion, classic car shows as well as nonstop freestyle motocross performed by Metal Mulisha and Fitz Army.
In addition, South Point will host a craft beer festival on Friday, Aug. 8 from 5 to 9 p.m. During the craft beer event, Art N' Ink Festival ticketholders will enjoy complimentary samples from more than 15 brewers.
This year's festival will feature a charitable element as tattoo artist Abrego has donated a 1969 Dodge Charger to benefit the Fxck Cancer Foundation, a nonprofit dedicated to raising awareness and educating others about the importance of early cancer detection. The 1969 Dodge Charger, valued at $80,000, will be given away during a raffle drawing on Sunday, Aug. 10.
The Art N' Ink Festival will take place Friday from 3 to 11 p.m., Saturday from 1 to 11 p.m. and Sunday from noon to 7 p.m. Individual tickets start at $17.
TOP OF NEXT COLUMN
NEON TREES RECEIVE MEMORABILIA CASE AT HARD ROCK
American rock band Neon Trees, best known for mega-hits "Animal" and "Everybody Talks," were honored with their first memorabilia case at the Hard Rock. The band's first single "Animal" reached No. 1 on Billboard's Alternative Rock chart and was also featured in an official LVCVA advertising campaign.
The display will feature items from the "Sleeping with a Friend" music video, the band's current single, including Tyler Glenn's cupcake suit, Branden Campbell's bass guitar, Chris Allen's suit and ukulele, a house costume as well as clothing from the album cover.
YELLOWMAN WILL APPEAR AT BACKSTAGE BAR & BILLIARDS
"Smash Magazine" will present reggae artist Yellowman with Ras Kronik and Najja Dread on Monday, Aug. 11 at Backstage Bar & Billiards downtown at 8:30 p.m. Yellowman's upbringing at the Maxfield Home orphanage in Kingston and being albino in Jamaica were two obstacles he overcame to become, at one time, the biggest reggae artist since Bob Marley. Tickets are $16 in advance, $21 day of show.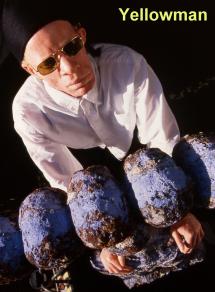 After winning a talent contest at Tastee Patties in Kingston, Yellowman went on to excite reggae crowds all over Jamaica and the rest of the world with his boastful and sometimes bodacious lyrics. He also began to work with the Ace Sound System in St. Thomas, drawing big crowds at his dancehall performances. Yellowman recorded one album with CBS Records before he was diagnosed with jaw cancer and was given six months to live in 1986. After surgery and an extended leave of absence from the record industry, Yellowman began his comeback with the song "Blueberry Hill," and his career was re-launched. "Yellow Like Cheese," his first album for RAS, was the beginning of what would be a long and fruitful relationship with RAS and Yellowman.
FAST TRACK NEWS
"Mamma Mia!" unfortunately was short lived at the Tropicana and will close on Aug. 3.
Las Vegas' longest-running headliner and "Queen of the Strip" Frank Marino, along with his cast of female impersonators in "Divas Las Vegas" at The Quad, are being featured on the season six premiere of TLC's "Long Island Medium" starring Theresa Caputo on Sunday, Aug. 3.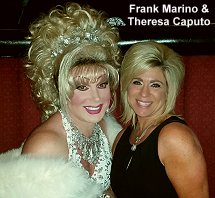 Bellagio will partner with Huneeus Vintners for a six-course wine pairing dinner featuring award-winning Chef Michael Mina at his restaurant at Bellagio on Wednesday, Aug. 20 at 7 p.m. Tickets are $195.
After a huge start to 2014, Las Vegas-based foursome Rusty Maples continues to cultivate the musical landscape with the digital release on Aug. 19 of "The Western World." The band invites fans to celebrate the release on Friday, Aug. 15 at 9 p.m. at Velveteen Rabbit on Main Street.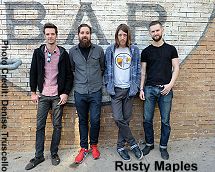 The Steak and Shrimp special at Jerry's Nugget in North Las Vegas will continue during August on Fridays and Saturdays from 11 a.m. to midnight for an unbeatable $9.89 in Jerry's Famous Coffee Shop.
Wednesdays in August at the DayDream Pool Club at the M Resort will feature female DJ Shy for Wicked Wednesdays starting Aug. 6.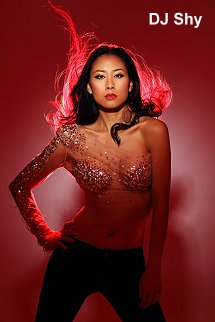 THE PALAZZO® HOSTS SECOND MISS ASIAN LAS VEGAS PAGEANT
On Sept. 28, The Palazzo Las Vegas will host the Second Miss Asian Las Vegas pageant. Miss Asian Las Vegas aims to bring all of the Asian communities together, both locally and regionally, through the use of education, entertainment, and cultural awareness. Three new divisions were opened up for this year's competition - Teen, Ms., and Mrs.
In conjunction with the pageant, some of the contestants will also participate in a swimwear competition, open to the public, at Azure Luxury Pool at The Palazzo on Friday, Sept. 26. The title winner will win more than $10,000 in cash and other prizes.
Miss Asian Las Vegas is taking place at The Venetian and The Palazzo during the opening weekend of the world's largest baccarat tournament, the Las Vegas Sands Dragon Master Baccarat Championship, where participants have the opportunity to win their share of a global prize pool in excess of $10 million.
LABOR DAY DANCE FEATURES JERRY TIFFE BAND
The Jerry Tiffe Band will perform for the Labor Day Dance Thursday, Aug. 28 from 7-10 p.m. at the Charleston Heights Arts Center, 800 S. Brush Street. Tickets for event with a no-host bar are $10 in advance and $15 on event day, call 702-229-6383.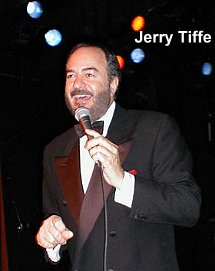 GEAR UP FOR FOOTBALL FUN AT PBR ROCK BAR & GRILL
PBR Rock Bar & Grill inside Miracle Mile Shops at Planet Hollywood will start 2014-2015 football season with viewing parties every Monday, Thursday, Saturday and Sunday beginning Sept. 4. PBR has 105 HD TVs and four projector screens and will also offer an all-day open bar on Saturdays and Sundays priced at $100.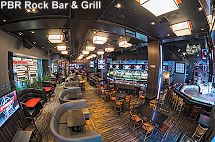 RICHARD SANDOVAL'S COMMISSARY LATIN KITCHEN EXPANDS MENU
Thanks to the popularity of The Commissary Latin Kitchen by Richard Sandoval's 99-cent Taco Tuesday promotion, the downtown eatery inside the Grand Tower of the Downtown Grand is expanding the menu's selections. Now available every day throughout the summer, guests can experience 99-cent brisket, chicken or bean and cheese tacos. The Commissary is also offering a special combination meal that includes their signature burger, fries and a fountain soda for $9.99.
2ND BIKINI BEER FESTIVAL SET AT PICNIC AT DOWNTOWN GRAND
The 2nd Bikini Beer Festival at the 35,000-square-foot PICNIC at Downtown Grand will be an evening pool party on Saturday, Aug. 30 from 8 to 11 p.m. Guests will experience unlimited samples from regional and local breweries while listening to live music provided by local bands and DJ ParaDise and gambling under the stars. Tickets are $40 for VIPs and $30 for general admission.
SILVERTON HOLDS PETS FOR VETS ONE DRUNK PUPPY WINE TASTING
The annual One Drunk Puppy Wine Tasting Event will be held in the Veil Pavilion at the Silverton Saturday, Aug. 16 from 6-9 p.m. A portion of the event proceeds will benefit Pets For Vets, which is dedicated to providing trained service canines to veterans suffering from post-traumatic stress and/or physical injuries. Event attendees will enjoy appetizers, entertainment, wine and beer beverages, and a silent auction. Tickets are $40, call 702-263-7777.
BLVD. COCKTAIL COMPANY HOSTS COCKTAILS FOR A CAUSE
BLVD. Cocktail Company at The LINQ will host Cocktails for a Cause benefiting the March of Dimes on Thursday, Aug. 21 from 5 to 7:30 p.m. One dollar of every $14 First Lady specialty cocktail sold will benefit nonprofit March of Dimes Nevada Chapter with live music by Michael Spadoni.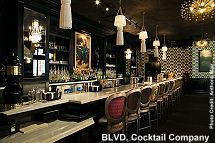 GAMING HALL OF FAME INDUCTS FOUR MORE DURING G2E
The casino industry's first female gaming regulator, Patricia Becker who served on the Gaming Control Board in the 1980s, a former Las Vegas mayor and now Caesars Entertainment Corp. Executive Vice President Jan Jones Blackhurst, an American Indian gaming pioneer National Indian Gaming Association Chairman Ernie Stevens, and a late gaming law expert Bob Faiss will be inducted into the Gaming Hall of Fame as part of the G2E tradeshow Sept. 30-Oct. 2. More than 80 people have been inducted into the Gaming Hall of Fame since its inception in 1989. All proceeds from the event will benefit the National Center for Responsible Gaming.
Column Continues Below Advertisement
CONTINUE ON TO...:
THIS WEEK'S >LAUGHLIN NEWS
LAST WEEK'S >LAS VEGAS NEWS
>VEGAS VIEW FULL NEWS ARCHIVES
Return to >"Heard Around Town"
Return to >Las Vegas Leisure Guide