TROPICANA FEATURES LOS LONELY BOYS
Los Lonely Boys, a rock band from Snyder, Texas, will headline the Pavilion Theater at the Tropicana on Thursday, Aug. 12, at 8 p.m. Tickets are $45 and $55, call 800-243-6846.
Los Lonely Boys play a style of music they call "Texican Rock n' Roll" combining elements of rock and roll, blues, soul, country, and Tejano. The band consists of three singing brothers: Henry (guitar), Jojo (bass guitar), and Ringo (drums) Garza. They follow the tradition of their father, Ringo Garza Sr., who formed a band with his brothers called the Falcones that played conjunto music in southern Texas during the 70s and 80s. To date, Los Lonely Boys have released three studio albums and a live album on the Epic Records label.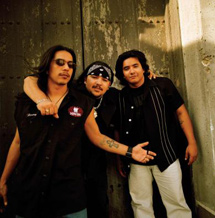 RIVER REGATTA WILL BE A PARTY ON THE COLORADO RIVER
The Bullhead City River Regatta, an annual float down the Colorado River with more than 5,000 participants and themed floats, will take place Aug. 13 and 14. This year the theme is "Rockin' the River" and there will be before and after parties at the Bullhead City site; kayak races on Friday; and a main tube float on Saturday with check-in at 7 a.m. and a launch from Davis Camp at 9 a.m. followed by a launch from Community Park in Bullhead City at 10 a.m. The entry fee is $15 before Aug. 10; $20 after that - visit bullheadregatta.com or call 928-763-0158.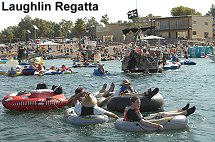 THE BLUZMEN PERFORM AT AVI
"The Bluzmen: Tribute to the Bluesmen - Jake & Elwood" starring Eric Martin and Carmen Romano will play at the Avi Convention Center on Aug. 6 and 7 at 7 p.m. Tickets are $14 and two-for-one for Advantage Club members with a player's card, call 800-585-3737.
The show is an energy packed experience featuring many of the songs from the Blues Brothers movies. Martin, who pays tribute to Elwood, and Romano, who personifies Jake, sing, dance, play the harmonica, and mimic the antics of the legendary Blues Brothers. They are supported by the talents of "The Band" and "The Bluzmen Dancers." The duo performed on the Las Vegas Strip for an unprecedented 10 consecutive years, and since then, have showcased for audiences worldwide. They have appeared on many television shows and stations including "The Tonight Show," "The Today Show," MTV, VH-1, ESPN, "CBS This Morning," "Leeza," and "Entertainment Tonight."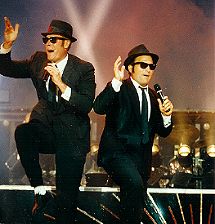 COLLIN RAYE BRINGS COUNTRY MUSIC TO HARRAH's
Country singer Collin Raye, a true hitmaker of the 1990s will headline Harrah's Fiesta Showroom, July 31-Aug. 1 at 8 p.m. Tickets start at $40, call 800-447-8700, and there is a 20 percent discount for the Baja Blue Restaurant with a show ticket purchase.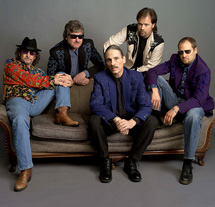 Raye made his debut on the American country music scene in 1991 with the release of his debut album "All I Can Be," the first of four consecutive albums to achieve platinum certification. Between 1991 and 2007, Raye charted 30 singles on the U.S. country charts and also charted twice on the Adult Contemporary format as a duet partner on two Jim Brickman songs. He's recorded a total of 11 studio albums and his most recent album, "Never Going Back," was released on April 28, 2009.
Raye was born in Arkansas and his mother, Lois Wray, was a local musician in the 1950s and served as an opening act for several Sun Records artists, including Jerry Lee Lewis, Elvis Presley, Johnny Cash and Carl Perkins. Later, she became a solo musician and would occasionally bring both Raye and his brother Scott onstage to sing harmony vocals. By the 1980s, the two brothers began a country-rock band called the Wray Brothers Band.
TOP OF NEXT COLUMN
TAYLOR HICKS WILL PERFORM AT AQUARIUS PAVILION
"American Idol" Taylor Hicks, who won in 2006 during the show's fifth season, will headline at the Aquarius Pavilion on Saturday, Aug. 21 at 8 p.m. Tickets start at $24.95, call 800-435-8469.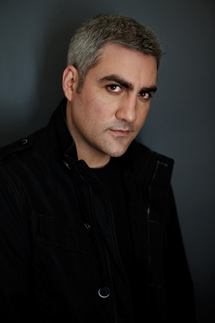 Alabama native Hicks, who left college before graduating in order to pursue music, missed an "American Idol" audition in Memphis due to Katrina and went to the one held in Las Vegas. Now 34, Hicks plays guitar and a "blues" harmonica or "harp" and has been dubbed by his fans as the "Soul Patrol." In 2009, Hicks released his second album "The Distance," on his own label, Modern Whomp Records. He also toured in the musical "Grease" playing the Teen Angel role. In May 2009, Hicks made Forbes "Top Ten earning American Idol stars" list, coming in at number 10, with more than $300,000 earned.
'COMEDY ON THE EDGE' PROVIDES LAUGHTER AT THE EDGEWATER
The Edgewater is continuing with ongoing "Comedy on the Edge" in Kokopelli's Showroom every Friday, Saturday and Sunday at 7 p.m. Each show features two stand-up comedians. Upcoming acts are: July 30-Aug. 1—John DiResta and Lang Parker; Aug. 6-8—Barry Neal and Debbie Praver; Aug. 13-15—Manny Maldonado and Laura Hayden; Aug. 20-22—Luke Torres and Justin Berkman; and Aug. 27-29—Bruce Baum and Jerry Rocha. Tickets are $15 at the Edgewater Casino Cage or the door.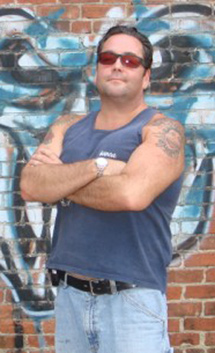 After dropping out of two colleges, John DiResta spent 12 years with the New York City Transit Police that had the motto "you ride, we hide." DiResta made nine arrests in 12 years, but became buddies with hundreds of bums in the New York City Subway.
In 1992, DiResta started his comedy career and five years later opened his one-man show, "BEAT: A Subway Cop's Comedy," quickly signed a development deal with ABC/Disney, and moved his family to the west coast.
In the fall of 1998, his sitcom "DiResta" launched on the UPN Network. DiResta then went on to big roles in movies "Miss Congeniality" and "15 Minutes" with Robert De Niro. In 2004 DiResta's show, "Trash to Cash," premiered on the FX Network. He then went on to star in "How To Loose a Guy in Ten Days" and "Miss Congeniality Two." In 2007, DiResta began work on his next two TV adventures: "American Body Shop" on Comedy Central for one year and "Hammered" for two seasons on HGTV/DIY Networks. DiResta also has a North Hollywood Hills shop fabricating his own rustic furniture and artwork.
RIVERSIDE HOSTS AN EAGLES TRIBUTE SHOW
"Desperado"—a tribute to The Eagles show highlighting five talented musicians and accomplished vocalists will be performed in Don's Celebrity Theatre at the Riverside, July 28-Aug. 1 at 8 p.m. The members of Desperado have taken great measure to present the authentic, original sounds of the Eagles. The show is free of backing tracks, overdubs or any other tricks to enhance the vocal sound. Tickets are $25, call 800-227-3849, ext 616.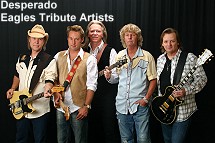 "Good Vibrations" - tribute to the Beach Boys will follow Aug. 3-8. Tickets are $27.50. The group actually entertained for The Beach Boys at the California State Historical landmark dedication to the childhood home of founding members Brian, Dennis and Carl Wilson. Good Vibrations also performed with founding Beach Boy Al Jardine for a number of high profile shows which included an appearance at the Indianapolis 500.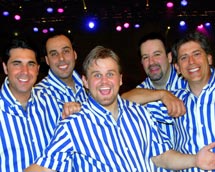 CONTINUE ON TO...:

>THIS WEEK'S LAS VEGAS NEWS
>LAST WEEK'S LAUGHLIN NEWS
>VEGAS VIEW FULL ARCHIVES
>Return to "Heard Around Town"
>Return to Las Vegas Leisure Guide