TAYLOR HICKS WILL PERFORM AT AQUARIUS PAVILION
"American Idol" Taylor Hicks, who won in 2006 during the show's fifth season, will headline at the Aquarius Pavilion on Saturday, Aug. 21 at 8 p.m. Tickets start at $24.95, call 800-435-8469.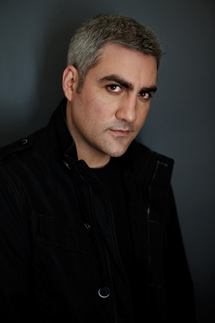 Alabama native Hicks, who left college before graduating in order to pursue music, missed an "American Idol" audition in Memphis due to Katrina and went to the one held in Las Vegas. Now 34, Hicks plays guitar and a "blues" harmonica or "harp" and has been dubbed by his fans as the "Soul Patrol." In 2009, Hicks released his second album "The Distance," on his own label, Modern Whomp Records. He also toured in the musical "Grease" playing the Teen Angel role. In May 2009, Hicks made Forbes "Top Ten earning American Idol stars" list, coming in at number 10, with more than $300,000 earned.
DAVID CASSIDY WILL HEADLINE AT THE TROPICANA
David Cassidy, best known for his role as the character of Shirley Partridge's (played by real stepmother Shirley Jones) eldest son, Keith Partridge, in the 1970s musical/sitcom "The Partridge Family" from 1970 to 1974, will perform in The Pavilion Theater at the Tropicana on Saturday, July 31. Tickets are $24 and $34, call 800-431-1935.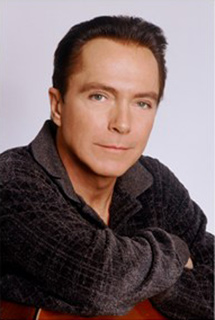 Actor, singer, songwriter and guitarist, Cassidy was one of pop culture's most celebrated teen idols, enjoying a successful pop career in the 1970s, and still performs today. After signing with Universal Studios in 1969, Cassidy was featured in episodes of the TV series "Ironside," "Marcus Welby, M.D.," "Adam-12" and "Bonanza." In 1970, he starred in "The Partridge Family" and then went on to have a recording career. Ten albums by "The Partridge Family" and five solo albums were produced during the show.
Cassidy also became a superstar with sellout concerts in major arenas around the world that produced mass hysteria. A turning point in his live rock concerts was a gate stampede which killed a teenage girl. Cassidy's 1994 autobiography "C'mon Get Happy: Fear And Loathing On The Partridge Family Bus" provides an account of most aspects of his fame, including contracts, money and his fanatical worldwide fan following.
'COMEDY ON THE EDGE' PROVIDES LAUGHTER AT THE EDGEWATER
The Edgewater is continuing with ongoing "Comedy on the Edge" in Kokopelli's Showroom every Friday, Saturday and Sunday at 7 p.m. Each show features two stand-up comedians. Upcoming acts are: July 16-18—Ron Feingold and Lola D. Gillebaard; July 23-25—Tim O'Rourke and Jorjeana Marie; and July 30-Aug. 1—John DiResta and Lang Parker. Tickets are $15 at the Edgewater Casino Cage or the door.
Orlando, Fla., based comedian Ron Feingold, who has opened for REO Speedwagon, Loverboy, Grand Funk Railroad and the Blenders, has performed stand-up comedy and his creation a cappella music across the United States. Comedy A Cappella is a blend of traditional stand-up comedy and a cappella music where Feingold sings all of his own back-ups, lead vocals and even vocal percussion on his second CD "Solo Effort." He is a one-man vocal band, relying only on his voice as his sole instrument to create a musical comedy experience.
Starting in musical theatre, Feingold has been on stage since age 10. He graduated from college with a degree in psychology, received his Masters Degree in Guidance and Counseling, and spent a year as a guidance counselor.
TOP OF NEXT COLUMN
COLLIN RAYE BRINGS COUNTRY MUSIC TO HARRAH's
Country singer Collin Raye will headline Harrah's Fiesta Showroom, July 31-Aug. 1 at 8 p.m. Tickets start at $40, call 800-447-8700, and there is a 20 percent discount for the Baja Blue Restaurant with a show ticket purchase.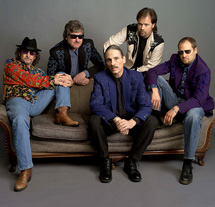 Raye made his debut on the American country music scene in 1991 with the release of his debut album "All I Can Be," the first of four consecutive albums to achieve platinum certification. Between 1991 and 2007, Raye charted 30 singles on the U.S. country charts and also charted twice on the Adult Contemporary format as a duet partner on two Jim Brickman songs. He's recorded a total of 11 studio albums and his most recent album, "Never Going Back," was released on April 28, 2009.
Raye was born in Arkansas and his mother, Lois Wray, was a local musician in the 1950s and served as an opening act for several Sun Records artists, including Jerry Lee Lewis, Elvis Presley, Johnny Cash and Carl Perkins. Later, she became a solo musician and would occasionally bring both Raye and his brother Scott onstage to sing harmony vocals. By the 1980s, the two brothers began a country-rock band called the Wray Brothers Band.
RIVERSIDE FEATURES TOP NOTCH TRIBUTE ACTS
From July 20-25, "Purple Reign-Tribute to Prince" will be the headlining show in Don's Celebrity Theatre at the Riverside. Tickets are $27.50. Desperado "A Tribute to the Eagles" will follow July 28-Aug. 1 and tickets are $25.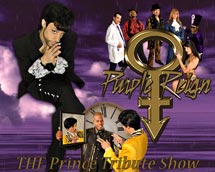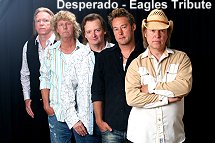 From humble beginnings in small UNLV college clubs to late night TV, Purple Reign has risen to international acclaim and recognition as the world's No.1 Prince Tribute. On Nov. 17, 2008, the group became the first ever tribute/impersonator act to appear as the musical guest on "Late Show with David Letterman." That show was chosen by CBS and Late Show to ring in the New Year and re-aired Jan. 1, 2009, at 12:15 a.m. making it the first musical performance of 2009 on Letterman.
Desperado is five extremely talented musicians and accomplished vocalists who duplicate the unique sound of The Eagles. This band takes great pride in bringing the audience a "totally live" show, free of any tricks to enhance the vocal sound.
QUICK CLIPS
Michael Bolton will perform at the Riverside's Amphitheater on Oct. 16.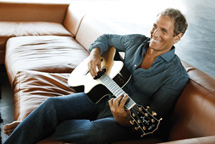 The Avi will have a Pool Party with music by Abraxas - tribute to Santana, on July 16 and 17 with gates opening at 6 p.m. and music from 7-8:15 and 9:15-10:30 p.m. Admission is free and food and drinks will be sold separately.
On July 24 at the Avi Beach, there will be a Jamaican feast beach party with live Caribbean music. "Jamaican Me Crazy" will start at 7 p.m. Tickets are $15.99, call 800-585-3737.
Future Dance Club dates at the Riverside with Tom & Sharon's Ballroom Dance Party from 1:30 – 4 p.m. are July 24, Aug. 7, 28, and Sept 11, 25. Admission is free.


CONTINUE ON TO...:

>THIS WEEK'S LAS VEGAS NEWS
>LAST WEEK'S LAUGHLIN NEWS
>VEGAS VIEW FULL ARCHIVES
>Return to "Heard Around Town"
>Return to Las Vegas Leisure Guide