ZOWIE BOWIE RETURNS TO THE RED ROCK RESORT
Zowie Bowie will be returning to the Red Rock Resort every Friday at 11 p.m. beginning on Sept. 3. The duo, Chris Phillips and Marley Taylor, will perform their free show in the intimate 150-seat Rocks Lounge. This is where the attractive twosome started their Las Vegas residency four years ago after they moved from Scottsdale, Ariz. From there, they went to the Palms in March 2009 and then did a brief stint at the Monte Carlo. The couple broke up and then recently reunited to do their show at The Pub at Monte Carlo.
Column Continues Below Advertisement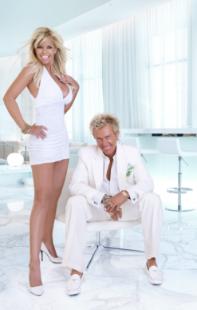 ENGELBERT HUMPERDINCK BRINGS ROMANCE TO THE ORLEANS
Grammy-nominated artist and international recording icon Engelbert Humperdinck will bring his legacy of love to The Orleans Showroom Aug. 20 – 22 at 8 p.m. Tickets start from $54.95, call 702-365-7075.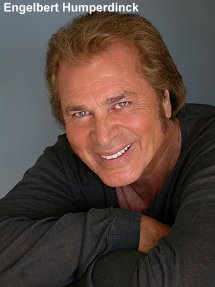 Born Arnold George Dorsey in Madras, India, Humperdinck had a passion for the saxophone and scrimped and saved for weekly lessons. By the time he was 17, he found himself on stage singing and became quite popular in the United Kingdom. After a military hiatus, he again emerged on the music scene with a new image and the name of a noted 19th century German composer.
Humperdinck has recorded more than 80 albums in his 40-year career including many multi-language versions, selling more than 150 million records worldwide—64 gold and 24 platinum albums.
HEADLINER FRANK MARINO HAS A NEW COOKBOOK
"Divas Las Vegas" headlining impersonator Frank Marino at the Imperial Palace has been holding signings for his new cookbook, "Dining with the Diva." The book offers a collection of more than 120 photos and recipes. A portion of the proceeds from this whimsical book will go to the Make A Wish Foundation. Cookbooks are available for purchase at the Imperial Palace box office for $20.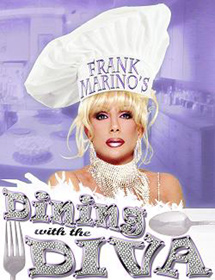 ONYX STARS ALISON ARNGRIM IN 'CONFESSIONS OF A PRAIRIE BITCH'
Comic, former child star and outspoken activist Alison Arngrim will make her Las Vegas debut with "Confessions of a Prairie Bitch" at the Onyx Theatre located at 953 E. Sahara Ave. #16 inside The Rack in Commercial Center Aug. 5-7 and 12-14. Tickets are $25, call 702-732-7225.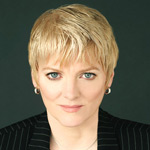 Arngrim is best known as the acid-tongued, pre-Midol meanie Nellie Oleson from "Little House on the Prairie." "Confessions of a Prairie Bitch" presents an evening of storytelling, stand-up, and multi media about life as everyone's favorite toxic pre-teen brat, complete with petticoats and ringlets. The live appearance also marks the release of Arngrim's book of the same title.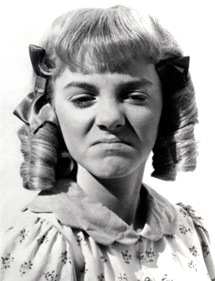 "Confessions of a Prairie Bitch" premiered in 2002 and has been performed in New York, Los Angeles, Seattle, Maui and had an extended run in France, where Arngrim performed entirely in French.
PALMS HOSTS 'THE LONGEST RADIO SHOW EVER'
Local and national sports and entertainment celebrities along with ESPN Radio 1100 will help host "The Longest Radio Show Ever" on July 30 to benefit The Caring Place, a local nonprofit organization that helps cancer victims. "The Longest Radio Show Ever" and "Sportsman of the Year" event began five years ago. The radio show will be broadcast from the Palms for 24 hours beginning at 10 a.m. and feature a myriad of celebrity hosts including Hall of Fame Showtime Boxing Announcer Al Bernstein, Hall of Fame Trainer and HBO Boxing Analyst Emanuel Steward, and National CBS Sportscaster Gus Johnson. Master Magician Lance Burton as well as entertainers George Wallace and Clint Holmes will also host portions of the broadcast.
A cocktail reception at the Palms for the Sportsman of the Year award recipient, Las Vegas 51's General Manager Don Logan, will begin at 7 p.m. and include a performance by local comedic and magical genius Mac King. Tickets are $50, call 702-871-7333.
A BENEFIT CONCERT OF MUSIC BY WALDROP AND WILLIAMSON
Las Vegas residents William Waldrop and Robert Williamson will present an afternoon concert at the Clark County Flamingo Library Theater on Aug. 8, at 1:30, with a silent auction and reception at noon. The concert will utilize actors and musicians from "Phantom: The Las Vegas Spectacular." All proceeds will benefit Golden Rainbow, the local non-profit organization that assists Nevadans living with HIV/AIDS.
The concert, with music by composer Waldrop, who is assistant conductor for "Phantom," and lyricist Williamson, is a revue of original material the songwriting team have collaborated on since meeting on the national tour of "Cats" three years ago and it includes music from projects currently in development – "Red Rover, Oktasha: A Legen," and "Pandemic! A Mini Flusical." The cabaret-style concert will feature a cast of 10 singers and dancers and an eight-piece onstage band.
EASTSIDE CANNERY CELEBATES SECOND 'CANNIVERSARY' IN AUGUST
The Eastside Cannery will celebrate its two-year anniversary during the month of August. The "Canniversary" celebration will feature free cupcakes/cake and champagne on kickoff day Sunday, Aug. 1 from noon to 5 p.m. and again on the official anniversary date Saturday, Aug. 28.
There will be a performance by Grammy Award-winning Brian McKnight on Saturday, Aug. 27 in the Casablanca Event Center. Tickets are $39.95, $49.95 and $59.95, call 702-856-5470. Other festivities include food and drink specials, a $2 "Canniversary Cooler" cocktail served in a souvenir Hurricane Glass, the Lon Bronson Band entertaining Aug. 27-29, and a VIP invited guests-only dinner show starring Rich Little On Aug. 28.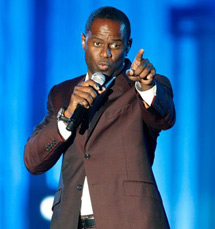 TOP OF NEXT COLUMN
LIBERACE MUSEUM HAS DISCOUNTED ADMISSION THROUGH LABOR DAY
The Liberace Foundation &amp Museum at 1775 E. Tropicana Avenue is offering discounted admission prices $10 for adults and $8 for seniors 65 and older and students through Labor Day. Children age 12 and under are free. Admission includes an optional complimentary one-hour guided tour at 11 a.m. or 2 p.m. Monday - Saturday and 1 p.m. Sunday.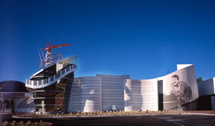 There are many ongoing shows (visit www.liberace.org) in the Cabaret such as "Liberace and Me" starring Philip Fortenberry, Tuesdays-Saturdays at 1 p.m. for $17.50. Fortenberry is a renowned pianist, improvisational composer and cast member of "Jersey Boys."
On July 28 at 7 p.m., the national touring production of "Nostalgia" will take the audience down memory lane from the fateful day at Pearl Harbor and travel through the 40s, 50s and 60s with stand-up comedian Randy Riggle entertaining audiences with stories, dancing, impersonations, veterans' tribute and pantomime for 90 minutes. Tickets are $20 in advance; $25 at the door.
LAS VEGAS SENIOR IDOL TALENT SHOW SET FOR SEPT. 30
The seventh annual city of Las Vegas Senior Idol Talent Show will be held Thursday, Sept. 30, from 4 to 6 p.m. at the Charleston Heights Arts Center, located at 800 S. Brush St. Tickets are $5 at all Las Vegas Senior Centers starting Sept. 1. For information, call 702-229-6454.
Senior singers, dancers, musicians, comedians or other performers who wish to audition may call 702-229-6454 to request an audition registration packet due by Aug. 6.
SHARK REEF HAS NEW RESIDENT AND CELEBRATES 10 YEARS
Shark Reef Aquarium at Mandalay Bay has a new family 5-foot, 90-pound member, a 3-year-old Bowmouth Guitarfish, better known as a Shark Ray. The official reveal of this rare addition comes during a summer-long celebration of Shark Reef's 10-year birthday. The female Shark Ray, one of less than 12 such animals in aquariums throughout the U.S., was acquired from the California Academy of Sciences Steinhart Aquarium after she outgrew their facility.
The aquarium is hosting a birthday party Aug. 21 where guests can enjoy an array of special prices $10 adult / $5 children admission; 10 percent off Shark Reef Store merchandise; $10 meal deal at Burgers &amp Dogs; and complimentary birthday cookies, face painting, balloon animals, birthday "fin" crowns and special appearances by "Sharky" the Shark.
STRATOSPHERE PURCHASES FIRST LIMITED EDITION EARNHARDT CAMARO
The Stratosphere is celebrating NASCAR® Dale Earnhardt's legacy with the purchase of the No. 1 of 10 limited edition 2010 Dale Earnhardt Hall of Fame Camaros. The tri-coat candy apple red and black Camaro was unveiled on Dale Earnhardt Day - April 29, 2010, and No. 1 is the only car in the series that is autographed by Teresa, Taylor and Kerry Earnhardt, as well as Richard Childress and Chocolate Myers.
For information about a chance to take home this special edition Camaro follow the official Stratosphere Las Vegas Company Facebook site at .
LVCVA AND R&ampR PARTNERS RECEIVE GLOBAL ADVERTISING HONORS
The 57th Annual Cannes Lion International Advertising Festival, the world's largest, most prestigious celebration of creativity in communications, announced that the Las Vegas Convention and Visitors Authority (LVCVA) and R&ampR Partners had won a Bronze Cannes Lion for the "What's Your Excuse?" campaign spot "ChinChilli Day." The spot was entered in the Travel, Transport &amp Tourism category, with Las Vegas the only destination in this year's event to win a Cannes Lion trophy. Held annually in the city of Cannes, France, Cannes Lion welcomes 8,000 delegates from 90 countries and showcases nearly 25,000 creative entries.
Earlier in June, the American Advertising Federation announced at its 2010 ADDY Awards Reception that the LVCVA and R&ampR Partners had won top awards in four of its national categories for the popular "What happens here, stays here" campaign as well as its partner campaign, "What's Your Excuse?" Google has chosen the Nevada Commission on Tourism's (NCOT) online winter ski commercial as a success-story case study after it attracted 8 million viewers in seven targeted markets. NCOT was among the first tourism entry to use Google's new technology, in-stream video, which places video ads into online video programs, including television segments, in a commercial break format as on regular television. The process is called geo-targeting.
'3 FOR 54' IS A SPECIAL ATTRACTIONS PROMOTION
The "3 for 54" promotion lets guests choose three Strip attractions to experience for $54. Attractions include: Titanic: The Artifact Exhibition; BODIES… The Exhibition; Shark Reef Aquarium; Siegfried &amp Roy's Secret Garden and Dolphin Habitat; The Roller Coaster at New York-New York; CSI: The Experience; and SpongeBob Squarepants 4D FX Ride. Call 866-606-7111 for information or tickets.
QUICK CLIPS
A new show at Planet Hollywood is "Just Imagine" - A Musical Tribute to John Lennon, which has Tim Piper and his band Working Class Hero recreating a mythical concert event around the iconic figure. Tickets start at $53, call 800-745-3000
Shoppers have a new "jackpot," a second Ross Dress for Less store has opened on the Strip in the Showcase Mall by the MGM Grand.
The chefs of Wolfgang Puck master cooking classes will hold their next free class at Whole Foods Market in Summerlin from 6-8 p.m. on Aug. 19. The showcase will feature Italian classics featuring: Eduardo Perez - Executive Chef, Trattoria del Lupo; Dustin Lewandowski - Executive Chef, Wolfgang Puck Pizzeria &amp Cucina; Kenny Magana - Director of Pastry, Wolfgang Puck Fine Dining Group; and Gene Hetzel – Assistant Beverage Director, Wolfgang Puck Fine Dining Group
The performance of Tommy James &amp The Shondells with Felix Cavaliere's Rascals on Aug. 28 at the Cannery in North Las Vegas has been cancelled.
Pop singer Ke$ha paid a visit to Moorea Beach Club at Mandalay Bay on July 17 promoting her debut January album "Animal."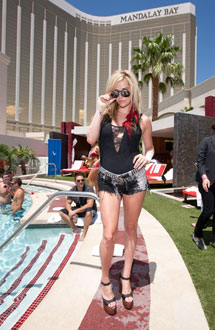 The musical "Jekyll &amp Hyde" will be presented at the Onyx Theatre July 23 - July 31 at 8 p.m. and Sunday, Aug. 1 at 5 p.m. Tickets are $25 or $10 online at www.onyxtheatre.com or call 702-732-7225.
Wolfgang Puck Pizzeria &amp Cucina inside Crystals at CityCenter has launched its "Meatless Monday" initiative by showcasing its vegetarian appetizers and entrees. The restaurant joins an international campaign designed to promote healthy eating and the health of the planet.
Adding to its in-room amenities, Bellagio has launched FlyteChannel offering the convenience of viewing live airport arrival and departure screens. Flights are sorted by city names.
Panevino Ristorante on Sunset Road near the Strip recently launched a special Ladies Night exclusive running through Aug. 31 in its newly remodeled bar and lounge every Friday night. Ladies receive free hand-crafted drinks from Bacardi or Ketel One (depending on the week) from 7 to 9 p.m. Panevino also offers happy hour Monday-Friday from 4 to 7 p.m.
The Shag Me Salon at 4110 S. Maryland Pkwy., Suite 21 is holding its third annual Shag-a-Thon Sunday, Aug. 20 from 10 a.m. to 5 p.m. For a $20 donation, customers receive a quality wash and cut as well as a chance to hang out with the retro trendsetters. All proceeds, including stylist's tips, will be donated to American Cancer Society's signature event, Relay for Life. In addition, this year will also feature a bake sale and local artists offering their services, such as pin striping, earrings and character artists, with all proceeds benefiting Relay for Life. For information, call 702-823-5446.
Column Continues Below Advertisement




CONTINUE ON TO...:
>THIS WEEK'S LAUGHLIN NEWS
>LAST WEEK'S LAS VEGAS NEWS
>VEGAS VIEWS FULL NEWS ARCHIVES
>Return to "Heard Around Town"
>Return to Las Vegas Leisure Guide