TERRY FATOR MESMERIZES AT THE E CENTER!

Terry Fator, a singer, comedian, celebrity impressionist and ventriloquist, is a Las Vegas Strip headliner at The Mirage and winner with his sidekick Winston the turtle of "America's Got Talent" in 2007. He wins audiences' hearts and funny bones over with amazing impressions of musical superstars such as Garth Brooks, Dean Martin, Aretha Franklin, Lady Gaga and more. Fator is a native of Texas who spent more than 20 years on the road performing at everything from schools to county fairs before becoming a Vegas headliner. Tickets range from $30-$85.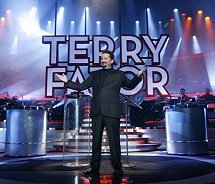 WILD STYLE BURGERS & PIZZAS IS NEWEST EDGEWATER RESTAURANT
The Edgewater's newest restaurant, Wild Style Burgers & Pizza, offers quick dining service on the main casino level just north of the Edgewater Showroom. This outlet serves four breakfast sandwiches as well as burgers, pizzas and sandwiches with two handcrafted beers from Colorado Belle's Pints Brewery & Sports Bar on tap. The restaurant opens at 7 a.m. daily, serving breakfast until 11 a.m.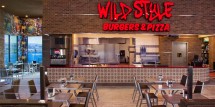 Wild Style's menu was the result of months of research and planning. Burger ingredients include freshly ground choice filet, plus three unique secret sauces and a top-it-yourself condiment bar that offers lettuce, tomatoes, onions, pickles, pico de gallo and jalapeno slices. The menu features an option of one, two or three-patty burgers with a variety of toppings. Sides include regular fries, onion rings and Wild Fries, which are seasoned with truffle oil, fresh rosemary and parmesan cheese.
The restaurant's pizzas are 18" in diameter and feature an imported cheese blend plus a variety of additional toppings. The pizzas are cut into six wedges, yielding enormous individual pizza sections when purchased by the slice.
Breakfast options include the bagel, croissant, Kaiser Roll or English muffin sandwiches. Each sandwich includes egg, American cheese, and a choice of bacon, sausage or ham.
RIVERSIDE HOSTS GEORGE STRAIT TRIBUTE EXPERIENCE
"The Troubadour Experience - A Tribute to George Strait" is booked in Don's Celebrity Theatre July 9-13 at 8 p.m. each night. Tickets are $25.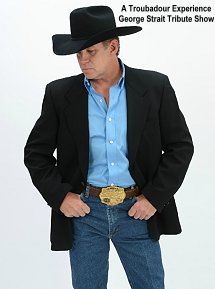 Carrying on in true George Strait tradition, The Troubadour Experience honors a live authentic country music legendary performer whose career spans 32 years with more No. 1 hits than any other artist in any genre at 60 and counting.
The Troubadour Experience incorporating all of the real concert production will look, sound and feel as if you are truly at a George Strait concert. Each member of the band was hand chosen for their expertise and attention to detail. Every time they hit the stage, they bring a true passion and love for traditional country music.
The members of The Troubadour Experience are no stranger to the big stage. They have opened for national acts such as Tracy Lawrence Pat Green, Mark Wills, Gary Allan, The Bellamy Brothers, Tracy Byrd, Ty Herndon, Deana Carter and Blackhawk to name a few.
COUNTRY SHOWDOWN CONTEST FINALISTS APPEAR AT THE RIVERSIDE
Country music artists are preparing for the 33rd Annual Country Showdown to be held in the Starview Room at Don Laughlin's Riverside Resort on July 17 at 6 p.m. The public is invited and the show is free. Four hundred radio stations participate in the Country Showdown across the nation.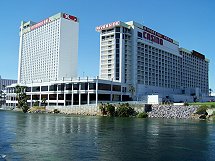 This year's contestants will be: Jackie Arredondo from Miami, Fla.; Jordan Ash from Las Vegas, Nev.; Don Copen from Golden Valley, Ariz.; Michael San Joaquin from Prescott, Ariz.; Starr Elliott from Henderson, Nev.; Ryan Heywood from Barstow, Calif.; Krystal Hill-Peterson from San Jacinto, Calif.; Connie Kelly from Mesa, Ariz.; Angel Perez from Tucson, Ariz.; Courtney Schwab from Kingman, Ariz.; and Lizi Michal Shines from Redlands, Calif.
Highway Country (KIXW/KIXF) and KJJJ 102.3 Today's Best Country are partnering to host the local contest as part of the largest country music talent search and radio promotion in the nation. Individual acts will compete for prizes, including a weekend trip back to Laughlin and an opportunity to perform at the state contest. State winners will vie for a $1,000 cash prize and will advance to a regional competition in the fall. The five regional winners will be awarded an all-expense paid trip to the National Final where they will compete for the $100,000 Grand Prize and the National Title.
'THE AUSTRALIAN BEE GEES SHOW' WILL HEADLINE AT THE RIVERSIDE
After 16 years and more than 2,000 performances in 40 countries, "The Australian Bee Gees Show" is now the toast of Las Vegas and will appear in Don's Celebrity Theatre at the Riverside Resort July 16-20 with performances at 8 p.m. The show will feature the greatest hits from the wonderful music of the Brothers Gibb. This Bee Gees tribute trio has captured the look, the sound and the personality of the adored original brothers. Tickets are $25.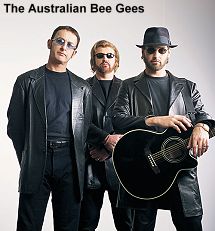 PINTS' BEERS WIN TWO GOLD MEDALS
Colorado Belle's Pints Brewery & Sports Bar has been awarded two Gold Medals. Chili IPA and "El Jefe" Mexican Lager won the medals in the prestigious Los Angeles International Commercial Beer Competition held June 7-8. Chili IPA won in the Field Beer category, and Mexican Lager took home top honors in the American Style Amber Lager category. Eighty-four categories with 30 to 225 entries per category were judged at the event.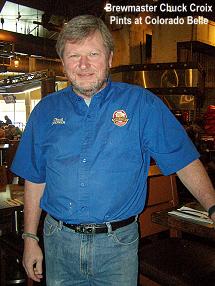 Brewmaster Chuck Croix entered five beers in the competition, including Chili IPA, Mexican Lager, Watermelon Wheat, Bodacious Blueberry and German Bock. In 2013, Pints' Bodacious Blueberry Beer was awarded the Bronze medal in the fruit beer category at the same competition. In addition to keeping tanks and kegs filled with the regular beers, Croix introduces new seasonal beers. Watch for Mango IPA coming soon.
Pints microbrews are served at bars throughout Colorado Belle and sister-property Edgewater including The Loading Dock Bar & Grille, which features El Jefe Mexican Lager, "Nonetheweizer" American Hefeweizen, Golden Ale and What the Puck IPA. The brewery's Golden Ale is also served at most major concerts in the Edgewater's E Center.
TOP OF NEXT COLUMN
DAX JORDAN AND BARRY NEAL BRING LAUGHS TO THE EDGEWATER
Two comedians visit the Edgewater every Friday through Sunday at 7 p.m. to make audiences laugh. Every week features different comedians. Tickets are $10 and on Sunday there is a $2 discount for veterans.
The future roster for "Comedy on the Edge" includes: July 25-27-Darryl Rhoades and Nathan Brannon; Aug. 1-3-Tom Howard and Gary Jones; Aug. 8-10- BJ Johnson and Kate Brindle; Aug. 15-17- Pete George and Allison Breen; Aug. 22-24-Roy Haber and Ryan DeNisco; and Aug. 29-31- Spencer James and Tim Smallwood.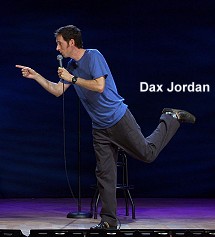 Dax Jordan and Rio Hillman will perform July 11-13. Jordan, the only child of an original Valley Girl and a Midwestern jazz drummer, has cornered that unique Beatnik-Trekkie demographic. Raised on the fruits of the 80s standup explosion, his early exposure to everything from Stan Freberg to George Carlin ingrained him in a wide variety of styles and perspectives. Often the devil's advocate, but obviously opinionated, he makes his statement by asking questions people are afraid to answer. His innate ability to tailor his act to crowds from Catholic High School grad parties to lumberjack bars in rural Idaho has allowed him to take advantage of every opportunity to come his way, including writing jokes for Senator Ron Wyden. Jordan has also appeared in several films and television programs seen internationally.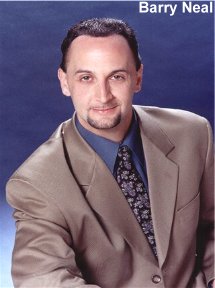 Next to pass along humor will be Barry Neal and Debbie Praver July 18-20. Neal grew up in a Chicago suburb as the youngest of four siblings who resented him for being so perfect. He excelled at many sports but hockey became his first love. In his teens, Neal was the goaltender for the Midwest Champion Evanston Wildkits Hockey Team and traveled to Europe representing the United States. Later he attended Northwestern University where he became part of the famous Mee-Ow show Improv troupe. Their director, Dan Patterson, executive producer of "Who's Line Is It Anyway?" took the troupe to Scotland to perform in the Edinburgh Festival where they had a successful month-long run and critical acclaim.
After college, Neal moved to Los Angeles where he began his standup career. After two years of performing in comedy hot spots like Moscow, Idaho, and Lake Ontonangon, Mich., Neal became a regular at The Improv. He soon began being seen on numerous TV shows including "The Tonight Show," "Evening At The Improv," MTV's "Half-Hour Comedy Hour," and Comedy Central.
Neal married a college girlfriend and tied the knot in 1993. He's no longer nondescript Barry. His easy going, clean act is loved by audiences ranging from 18-80, couples as well as singles looking to find that "perfect" person.
AVI FEATURES DINNER SHOW TRIBUTE TO ELTON JOHN AND BILLY JOEL
"Face2Face - A Tribute to Elton John and Billy Joel" is a dinner show taking place in the Avi Ballroom on Saturday, July 12 with the meal at 6 p.m. and performance following at 7 p.m. The show features Joey Riedel as Elton John and Michael John as Billy Joel who have been performing their tribute show together for 12 years. Tickets are $25, which includes a sit-down dinner.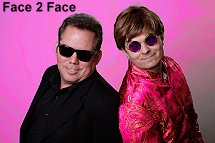 Riedel started performing when he was 14 years old. His main influence has been the British rocker Elton John and now Riedel is known for his spot-on-look, vocal presentation and highly-skilled piano playing. During the show, Riedel takes audiences on a musical journey that spans three decades of Elton John's hits. Also, when it comes to costumes Riedel spares no expense.
John, a native of Las Vegas, Nev., found out early that he had the voice of Billy Joel. John has headlined in the world-famous "Legends In Concert" portraying the famous piano man and appeared on national television twice on FOX network's "Performing As:" talent show.
John has teamed with Riedel to recreate the "Face to Face" show and like the original tour, each artist performs a solo set with their band, and then culminate the show with a Face to Face set.
DIRT ROAD TOURS ARE A GOOD WAY TO ENJOY THE AREA
One way to experience the nearby Arizona mountains is by taking drive/ride land tours in two-passenger Polaris RZR 900 UTVs. There are three tour destinations: near Mount Nutt Wilderness Area into Secret Pass Wash; Thumb Butte area; and Black Mountain area near Union Pass. All tours are three to four hours long and led by an experienced guide. Tours include transportation from four Laughlin casinos: Aquarius, Pioneer, Colorado Belle and Edgewater. Guests must be at least 21 years old to drive and at least 12 years old to ride. For information on current rates visit the Jet Boat Tour Shack on the Riverwalk at the Edgewater or call 702-420-3808.
AQUARIUS WINS 'BEST FOOD' AT CHEFS FOOD FEST
Some of the best chefs in the tri-state area came together to exhibit their creativity and expertise for charity in this year's Chefs Food Fest on Thursday, June 5, hosted by Aquarius Casino Resort. The 27th Annual Chefs Food Fest was designated as an "Official NV150 Event" in recognition of Nevada's Sesquicentennial celebration and raised more than $21,000 through ticket sales and a silent auction.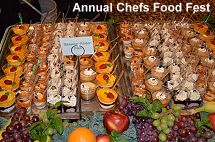 The Aquarius food & beverage department earned the prestigious "People's Choice Best Food Creation" trophy for the second year in a row. The Aquarius produced a Rio-themed display booth complete with food samplings and a beautiful ice sculpture that paid homage to the famous Christ the Redeemer statue.
Proceeds from Chefs Food Fest went directly to the River Fund, Inc., a local nonprofit agency that provides direct emergency and crisis services for individuals and families in the Bullhead City, Ft. Mohave, the Mohave Valley and Laughlin areas.
GAMING TOURNAMENTS PROVIDE OPPORTUNITIES AT LAUGHLIN CASINOS
Gaming tournaments are a fun way to enjoy casinos. The following are some upcoming tournaments to consider./P>
At the Golden Nugget, the "$40,000 Cowabunga Cash Slot Tournament" will be held Thursday-Saturday, July 17-19. The top finisher will win the biggest pot $12,500 with prize money being paid to all contestants; 181st place and below win $25 each. Prize structure is based on 250 participants. Entry Fee is $100.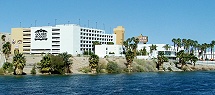 At the Pioneer, the "$49 Video Poker Tournament" will be held Friday-Saturday, July 18-19. There is a $4,000 top prize.

At the Aquarius, the "$30,000 3 Card Poker Tournament" will occur Saturday-Sunday, Aug. 2-3. This is tournament has a total prize pool of $30,000.

At Harrah's, the "$20K Slot Tournament" is set Friday-Sunday, July 11-13. First place wins $5,000 with pay out to 100 spots. Entry fee is $150 for Total Rewards members.

At the Tropicana, the "$10,000 Dog Days of Summer Blackjack Tournament" will take place Friday-Sunday, July 11-13. First place will receive $2,500 and winnings will pay down to 36th place. The "$5,000 Ready to Roll Craps Tournament" will follow Friday-Sunday, July 18-20 with a total prize pool of $5,000. The "7th Anniversary $10,000 Slot Tournament" will close out the month Friday-Saturday, July 25-26 with a total prize pool of $10,000.

AVI HOLDS FUNDRAISER FOR BOYS & GIRLS CLUBS

The annual fundraiser sponsored by Western Arizona Regional Medical Center on Friday, July 11 from 6-9 p.m. in the Avi Ballroom will have casino and area bartending teams competing to see who can make the best margaritas. Proceeds will benefit the Boys & Girls Clubs of the Colorado River. Tickets are $40, which includes sampling of margaritas and entry into a $1,000 cash drawing.

CONTINUE ON TO...:

THIS WEEK'S >LAS VEGAS NEWS
LAST WEEK'S >LAUGHLIN NEWS
>VEGAS VIEW FULL ARCHIVES
Return to >"Heard Around Town"
Return to >Las Vegas Leisure Guide