BRET MICHAELS MAKES FIRST APPEARANCE AT HARRAH's
The stage is set for Bret Michaels' first appearance at the Harrah's Laughlin Rio Vista Outdoor Amphitheater on Saturday, May 14. As the lead singer and songwriter for popular glam rock band, Poison, he has sold more than 25 million albums. The band's chart topping hits include "Nothing But A Good Time," "Something to Believe In," and "Every Rose Has Its Thorn." Tickets start from $20, call 800-745-3000.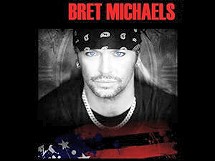 Michaels has started this century front and center on reality television serving as talent judge on "Nashville Star," and series star on "Rock of Love" and "Bret Michaels: Life As I Know It." In 2010, Michaels was named Donald Trump's top apprentice in "Celebrity Apprentice 3." Michaels, a diabetic, is a staunch supporter of the American Diabetes Association.
TRACE ADKINS STARS AT RIVERSIDE AMPHITHEATER
Country music star Trace Adkins will headline at the Riverside Amphitheater on May 7 at 8:30 p.m. Tickets range from $40 to $75.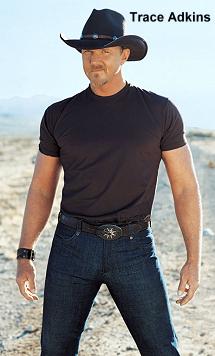 Adkins made his debut in country music more than a decade ago with a platinum-selling album, "Dreamin' Out Loud." Since then, he has released seven more studio albums and two Greatest Hits compilations. In addition, he has charted more than 20 singles on the Billboard country music charts.
On television, he's been a panelist on "Hollywood Squares" and "Pyramid," a finalist on "The Celebrity Apprentice," the voice for recurring character Elvin on "King of the Hill," and in commercial voice-overs for the KFC restaurant chain.
HIGHWAY COUNTRY TALENT CONTEST SET AT RIVERSIDE
The 30th Annual Texaco Country Showdown hosted by Highway Country (KIXW/KIXF) radio will be held at Don Laughlin's Riverside on Thursday, June 23, at 6 p.m.
Thousands of aspiring artists and groups up to seven members compete annually. Local winners advance to more than 40 state contests where the prizes include $1,000 in cash and the opportunity to compete at one of five regional contests in the fall. The final five regional winners receive an all-expense-paid trip to the National Finals to compete for $100,000 and the coveted National Title. For information, call 702-737-9899 or email sales @ highwayradio.com.
STAIND FRONTMAN AARON LEWIS VISITS NEW E CENTER
Staind frontman Aaron Lewis, who is equally at home with country and alternative rock, will headline a solo acoustic performance at The E Center at the Edgewater on Sunday, May 29 at 8 p.m. Tickets start at $25.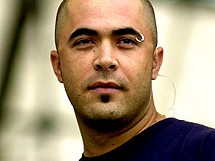 Lewis has a new five-song "Town Line" debut solo release for Nashville-based Stroudavarious Records out with the first single, "Country Boy." Lewis' voice carries a catchy chorus over a slide guitar, and he opens up about his past, present and future. The song's music video is also an event.
With Staind, Lewis crafted the most-played rock song of the decade with "It's Been Awhile" selling 13 million albums worldwide. In terms of songwriting, "Town Line" was an organic progression for Lewis. The country accompaniment naturally complements his acoustic guitar playing and the songs are country in the sense of classic Americana. One song, "Massachusetts," builds from a poetic visual of Lewis sitting on his front porch into a love letter for his home state. The song paints a vivid picture of the tranquility the singer still finds in the Northeast.
CRAIG SHOEMAKER BRINGS LAUGHS TO THE RIVERSIDE
Craig Shoemaker, named "Comedian of the Year" by the "American Comedy Awards" on ABC, will headline Don's Celebrity Theater at the Riverside, May 11-15 at 8 p.m. Shoemaker's half-hour Comedy Central special has been voted by viewers as one of the network's "Top 20" stand-up specials of all time. Shoemaker, aka The Lovemaster, delivers dead-on impersonations. Tickets are $32.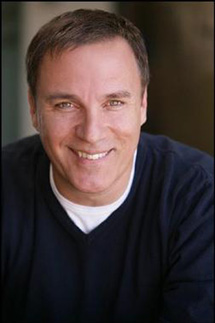 ALL-GIRL KISS TRIBUTE BAND HEADLINES RIVER PALMS
Priss, the sexy alter ego of the band KISS, will pay tribute to the iconic group at the River Palms on Saturday, May 14 at 9 p.m. in the 2700 Club at the River Palms. Priss is L.A.'s all-girl tribute band. Tickets are $10.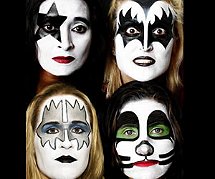 In a world where imitation is the most sincere form of flattery, few bands have as devoted a following as KISS. With years of experience touring globally under each of their belts, the members of Priss continue to forge ahead writing their own chapter in KISS story.
More tribute bands will follow at the River Palms in May. Unskinny Bop tribute to Poison will be on May 21 and Dead or Alive tribute to Bon Jovi, May 27-29. Tickets again are $10.
TOP OF NEXT COLUMN
BRENTON WOOD STOPS AT TROPICANA
American singer Brenton Wood, best known for his two 1967 hit singles "The Oogum Boogum Song" and "Gimme Little Sign," will perform at The Pavilion Theater at the Tropicana on Saturday, May 7. Tickets are $20.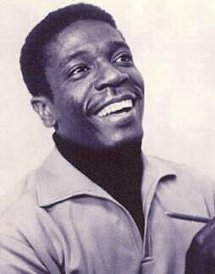 Born Alfred Jesse Smith in Shreveport, La., but when he enrolled in Compton College in California, he changed his name to Brenton Wood naming himself after his home county.
Duly inspired by Jesse Belvin and Sam Cooke, Wood began to cultivate his songwriting skills and also became an accomplished pianist. His 1967 hits followed but despite a continuous presence on the recording scene, Wood was never able to duplicate the success he enjoyed with Double Shot Records.
EDGEWATER STICKS WITH LAUGH MAKERS
The Edgewater sticks with "Comedy on the Edge" in the showroom every Friday, Saturday and Sunday at 7 p.m. Each show features two stand-up comedians. Upcoming acts are: May 6-8—Frank Lucero and Aurelio Bocanegra; May 13-15—David Testroet and Jayson Cross; May 20-22—Beny Mena and Todd Link; May 27-29—Ron Shock and Eric Hunter; June 3-5—Peter Berman and Andy Beningo; June 10-12—Vince Valenzuela and Andy Wood; June 17-19—Adam Hunter and Drale Witham; June 24-26—Michael Pace and Lee Levine. Tickets are $10 at the Edgewater Casino Cage or the door.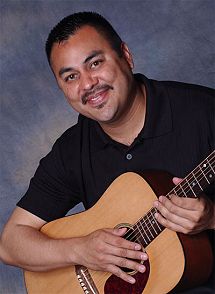 Frank Lucero attended San Jose State University and majored in Theatre Arts. Upon graduating, Lucero moved to Los Angeles to pursue acting and a comedy career and now he's on a roll. Lucero taped Bill Bellemy's "Who's Got Jokes" in Las Vegas at the Luxor that aired on TV One in the fall of 2009. He's also been on tour with the "Crown Royal Latin Kings of Comedy" hosted by Paul Rodriguez and visited the Middle East on the month-long "Combat Comedy Tour."
SOUL SACRIFICE DELIVERS SANTANA TRIBUTE
Soul Sacrifice with great passion and precision will pay tribute to Santana on May 7 at the 2700 Club at the River Palms at 9 p.m. Tickets are $10.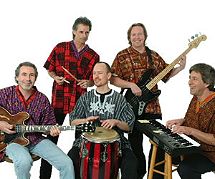 Soul Sacrifice faithfully recreates the music of the legendary band Santana by capturing and delivering the signature multi-cultural sound and spirit that is Santana. Unlike any other artist, Carlos Santana has created a successful fusion of Latin, rock, jazz, blues, soul and more. From the electrifying breakthrough performance at Woodstock in 1969 to the recent smash hits of the albums "Supernatural" and "Shaman," Santana's music has appealed to multiple generations of fans, transcending age, ethnicity and genre –creating the music that has become the soundtrack for the world.
HARRAH's BRIEFLY GOES MOTOWN
"Nathan Owens - Motown After Dark" will take center stage at Harrah's Fiesta Showroom, May 17-22. This high-energy performance will make you want to dance in the aisles. With a horn section that emulates the Motown sound, this show has it all with singing, dancing and costumes.
Owens is backed by a dynamic seven-piece band, performing the biggest hits from the Motown era. The show includes special tributes to Michael Jackson and the Jackson Five, Stevie Wonder, Gladys Knight, Tina Turner and Aretha Franklin. Tickets are $18.95, call 800-745-3000.
QUICK CLIPS
Cinco de Mayo will be celebrated on the Riverwalk between the Colorado Bell and Edgewater on May 5 from 4 to 8 p.m. There will be a strolling mariachi band and Mexican food items for sale at food booths.
Tom & Sharon's Ballroom, Dance Party at the Riverside is scheduled on May 7, 21 and June 4, 25 from 1:30 – 4 p.m. Admission is free. For more information about parties or dance classes, call 928-754-2097.
The Riverside BrewBQ - a Kansas City BBQ Society (KCBS) sanctioned cook-off will be held in the Riverside's South Parking Lot, May 13 and 14. This event will feature all kinds of BBQ, micro breweries from around country with their brews, food/craft vendors, and live music. Hours on Friday are 1 – 8 p.m. and Saturday noon to 6 p.m. Cost is $8 for "People's Choice plate; $20 to sample all the beers; $30 for the VIP tent; and $50 for both days.
The Riverside Resort will showcase "Sin City Burlesque" May 4-8 in Don's Celebrity Theater. The show is bawdy, frisky, playful, and of course sinful. Tickets are $32.
It will be "Rock 'N' Ribs" time on the Riverwalk between the Colorado Belle and Edgewater May 27-29. This event will feature a variety of ribs, from Jamaican jerked to Memphis dry rub, and music by classic rock 'n' roll bands. Hours will be Friday 4 – 10 p.m. and Saturday and Sunday from 2 – 10 p.m. The event is free to attend with food and beverages sold separately.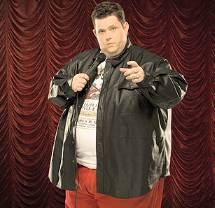 Ralphie May will bring his adult humor to the Riverside, May 26-29. He can currently be seen in 87 million living rooms nationwide on a regular basis with his one-hour special, "Ralphie May: Prime Cut" on Comedy Central, which premiered Nov. 3, 2007. He has a no nonsense point of view and points out society's hypocrisies. Tickets are $32.


CONTINUE ON TO...:


>THIS WEEK'S LAS VEGAS NEWS
>LAST WEEK'S LAUGHLIN NEWS
>VEGAS VIEW FULL ARCHIVES
>Return to "Heard Around Town"
>Return to Las Vegas Leisure Guide