LAUGHLIN RIVER RUN UNITES MOTORCYCLISTS!

Laughlin will celebrate the 32nd year of the Laughlin River Run April 23-27 with more than 40,000 motorcycle enthusiasts roaring into town for all the festivities. This town-wide event is the largest motorcycle-oriented happening on the West Coast. Activities will include: stunt shows; motorcycle exhibits; custom bike shows; all types of clothing, leather and motorcycle vendors; the annual Miss Laughlin River Run contest and the always-popular "River Run" to Oatman, Ariz., on historic Route 66. Several Laughlin hotels and the Laughlin Events Center will feature top-name entertainment. For more information on registering for the ride or other schedules, visit www.laughlinriverrun.com.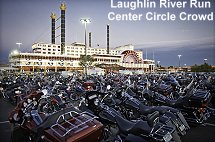 GREAT WHITE PART OF RIVER RUN FUN AT THE RIVERSIDE
Great White whose love and passion for their music has never faltered will invade Don's Celebrity Theater at the Riverside April 25-27 with shows at 9 p.m. Tickets are $20.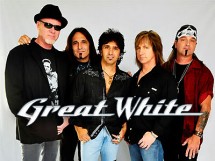 Great White is re-charged and re-focused featuring founder Mark Kendall on guitar and 28-year-veterans Michael Lardie on guitar and keyboards and drummer Audie Desbrow. They are joined by lead singer Terry Ilous and bassist Scott Snyder. Great White emerged unscathed from late 2011 band member changes. Best known for the 1989 smash "Once Bitten, Twice Shy," Great White's worldwide sales are approaching 10 million. Their song arsenal also includes "Rock Me," "Save Your Love," "The Angel Song," "Mistabone" and more.
"Elation" is the band's 12th studio album and thrives on Great White's signature grit and blues-hued sound, only marked with a new synergy. "Elation" is just the recording of what live audiences will see and hear from a band with a new mission. "This is a new birth of the band," Desbrow said. "I wanted to call the album 'Tabula Rasa,' which means rebirth, but we went for 'Elation' because of the euphoria in the atmosphere. It's a fresh and healthier start than ever before. I'm like a kid in a candy store."
JASON ALDEAN'S CONCERT KICKS OFF BIKE WEEKEND
Jason Aldean will jump start the annual "Laughlin River Run" with an 8 p.m. concert at the new Laughlin Event Center on Thursday, April 24. Tickets are $77, $92, $132 and $152.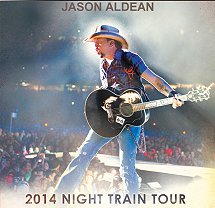 Aldean has sold more than 8.5 million records and had 12 No. 1 hits. He released one of 2012's most buzzed about albums "Night Train." Aldean often sells out shows in minutes and has broken more than 40 venue attendance records. He also recently sold out four stadium shows during his 2013 Night Train Tour.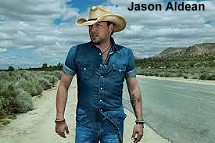 Country singer Aldean comes by his diverse musical background and forged his own sound on the Georgia club circuit in his late teens. Aldean moved to Nashville in 1998 and even signed for a time with a major label but languished on the roster. He was just days from moving his family back to Georgia when he was asked to do one more showcase for a Nashville label, which was independent Broken Bow. Aldean signed and each of his first 15 singles hit the Top 20 on Billboard's Country Songs chart, with all but one of them cracking the Top 10 and seven making No.1.
ROCK BAND LYNYRD SKYNYRD WILL PROVIDE MUSIC ON APRIL 26
Legendary rock band Lynyrd Skynyrd will appear at the Laughlin Events Center on Saturday, April 26 at 8 p.m. with tickets starting at $51.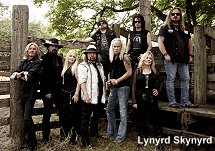 Lynyrd Skynyrd provides a fiery slice of Southern style guitar rock heaven in "Last of a Dyin' Breed," their newest release on Roadrunner/Loud & Proud Records. This is the kind of record guaranteed to feed the needs of the multi-generational Skynyrd Nation, and continues the renewed vigor the band exhibited with their 2009 album "God & Guns."
Having survived enough tragedy and just plain hard miles for 10 bands, Skynyrd is, remarkably at this stage of their career, on a roll. "God & Guns" debuted at No.18 on the Billboard Top 200, giving the band their highest debut since 1977. "Last Of A Dyin' Breed," their newest release on Roadrunner/Loud & Proud Records, re-ignites the in-studio alchemy the band found with Guns producer Bob Marlette, and the sound is traditional Skynyrd blended to perfection with the edge of immediacy.
For the passionate, longtime fans of the band, this is Skynyrd at the top of their game, complete with instantly memorable songs, more hooks than a tackle box, and a blistering three-guitar attack at full power.
LOS LOBOS AND LOS LONELY BOYS VISIT HARRAH'S
Los Lobos and Los Lonely Boys perform in concert together at Harrah's in the Rio Vista Outdoor Amphitheater on Saturday, April 26 at 8 p.m. Tickets start at $22.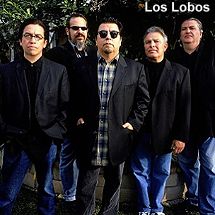 Since 1974, East L.A.'s Los Lobos have been exploring the artistic and commercial possibilities of American biculturalism, musically moving between their Chicano roots and their love of American rock and roll. Cesar Rosas, Conrad Lozano, David Hidalgo, and Louie Perez, were four friends from East L.A.'s Garfield High School, who formed Los Lobos, which means "the Wolves" in Spanish to play neighborhood weddings and bars. They had previously played in straightforward American rock bands and decided to experiment with acoustic folk instruments and explore their Mexican heritage, playing norteño and conjunto music on instruments including the guitarron and bajo sexto. In 1978, they got their first full-time gig at a Mexican restaurant in Orange County and also released their debut album, "Just Another Band From East L.A." More than three decades later, Los Lobos still tours regularly and remain active politically. Their music has been featured in films such as "La Bamba" and "Desperado."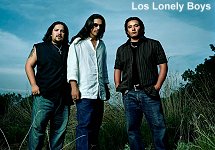 Los Lonely Boys are a sibling trio comprised of guitarist Henry Garza, bassist JoJo Garza, and drummer Ringo Garza, Jr. hailing from San Angelo, Texas. Their music draws equally from rock, blues, Tex-Mex, Conjunto, and Tejano. Though touring nearly constantly, the trio has stayed deeply rooted to community causes. They recorded the single "Solid Ground," about the Family Justice Center servicing victims of domestic violence in Erie County, which won the Austin-based CTK Foundation's Heart and Soul grant for 2009. Written with poet Nancy Ghoston, "Solid Ground" was released in January of 2010.
The sibling's father, Ringo Garza, Sr., was a member of another sibling band, The Falcones, who played conjunto music around Texas during the '70s and '80s. After that group broke up, Garza went solo, backed by his three sons before they reached their teens. The family relocated to Nashville in the '90s and gradually the sons emerges as a group separate from their father. During spring 2010, JoJo Garza developed vocal problems, which were lesions on his vocal cords, and the band canceled appearances in the United States, Canada and Europe.
TATTOO CONVENTION VISITS LAUGHLIN
The Laughlin Tattoo Convention "Ink Mayhem" will take place at the River Palms 2700 Club April 23-26 during the yearly bike run. Festivities will include live tattooing, tattoo contests, raffle, full bar, vendors, tattoo artists, and more.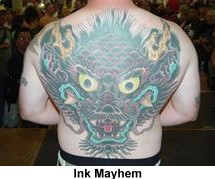 TOP OF NEXT COLUMN
COLORADO BELLE CELEBRATES WITH 'CENTER CIRCLE BLUES'
The party at Colorado Belle, April 24-26, is "Center Circle Blues" being held in the front parking lot featuring blues music by Memphis bluesman Preston Shannon and his band; John Earl & The BoogieMan Band; Chris Hiatt; and Deb Ryder & The Bluesryders. This event includes a beer garden and food booths. Music is free and food/beverages are sold separately.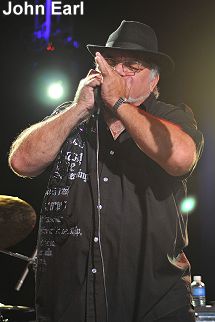 PLAYGROUND CLASSIC ROCK BAND BOOKED DURING RIVER RUN
Playground is a classic rock tribute band from Henderson, Nev., performing a live concert style show at the Edgewater in place of the regular "Comedy on the Edge" show April 24-26. Playground will crank out hit songs from artists like such as Led Zeppelin, KISS, Van Halen, Ted Nugent, Judas Priest, Queen, T Rex, Cheap Trick, Steppenwolf, Eddie Money, Pink Floyd, Black Sabbath, The Rolling Stones.
ACTION AT THE AVI
Over bike weekend on Saturday, April 26, the "Hotel California" dinner show featuring Hotel California - A Salute to the Eagles will take place in the Avi Grand Ballroom at 6:30 p.m. Tickets are $25 with a $5 discount for locals.
In the resort's South Parking Lot, April 24-26, will be "Thunder on the River" with a biker's market, poker run, live music, vendors, and beer/food booths. "Race Your Ride" amateur motorcycle drag races will take place at the site on the parkway west of casino.
On April 12, the 14th Annual Morning Kiwanis Demolition Derby will take place at the Avi Special Event Area. This event features crashing cars for a cause. Gates will open at 3:30 p.m. with the first heat at 5 p.m. The cost is $10, $5 for ages 7-15, and free for ages 6 and under. Pit passes are $5 for ages 16 and over with paid adult admission.
April 17-20 is the River Cruizers 15th Annual Hot Rods & Harleys at the Avi's Beach Overlook. The event will be daily from 9 a.m. to dusk and it's free to view the cars. There will be a poker walk and daily 50/50 drawing. To enter hot rods it's $40 and $25 for motorcycles. For more information, visit rivercruizers.com.
VINCE GILL BRINGS COUNTRY TO THE RIVERSIDE AMPHITHEATER
Vince Gill will headline the Riverside Resort Amphitheater on Saturday, April 19 at 8:30 p.m. Tickets start at $35.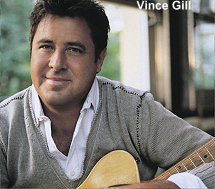 Gill was born in Norman, Okla., the son of a federal judge and a homemaker. By high school, he was proficient in banjo and guitar and playing in his first bluegrass band. After graduation he turned professional performing in bands such as Pure Prairie League. In 1989, he recorded his breakthrough hit "When I Call Your Name." Over the past 20 years, Gill has had a multitude of hits including "Liza Jane," "I Still Believe in You," "Pretty Little Adriana" and "The Reason Why." His pure tenor voice and unerring sense of harmony have made him a favorite duet-recording partner. Gill has performed songs with legendary artists such as Dolly Parton "I Will Always Love You," Reba McEntire "The Heart Won't Lie," Barbra Streisand "If You Ever Leave Me," wife Amy Grant "House of Love," and daughter Jenny Gill "A River Like You."
Gill has produced more than 26 albums, collections and compilations including "These Days" a four-CD set featuring 43 recordings covering musical styles from traditional country to contemporary country to bluegrass. Today, Gill continues to be one of country music's most prolific songwriters, musicians and singers.
BILL CAMPBELL - DEL VAN DYKE HEADLINE AT EDGEWATER
The Edgewater is home to "Comedy on the Edge" every Friday through Sunday at 7 p.m. Two different comedians are on the bill each week. Tickets are $10 and there is a $2 discount on Sunday for veterans.
The upcoming lineup includes: Rick Pulido and Kul Black May 2-4; Jack Willhite and John Hilder May 9-11; David Testroet and Eric Henderson May 16-18; Rickey Shackleford and Justin Berkman May 23-25; and Manny Maldonado and Steve Natarelli May 30-June 1.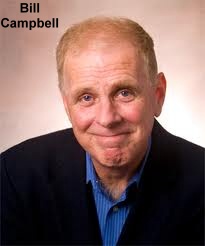 Bill Campbell will be dishing out the laughs with Johnny Pizzi April 11-13. Veteran stand-up comedian Campbell has been pleasing audiences for 25 years. His universal family-oriented humor has made him a sought after headline performer who has done it all, from small intimate comedy clubs to lavish cruise ships and corporate functions. He hosts his own cable show "Campbell's Comedy Corner" and has developed an acclaimed 90-minute one-man show "A Parenting Story" that articulates the joys and heartaches experienced in raising his three children.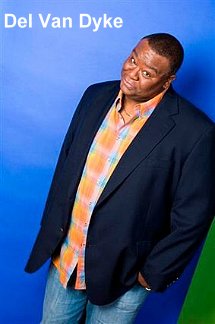 Del Van Dyke will share the stage with Marvin Deloach April 18-20. Lifelong California resident Van Dyke began performing comedy in 1984 after finishing college. He sharpened his skills in the booming 80s San Francisco comedy scene working every club that had a microphone. In addition, Van Dyke took first place in the Northern California, Inland Empire, and Alameda County Comedy Competitions. He was also a semi-finalist in the prestigious San Francisco Comedy Competition. Van Dyke has headlined across the United States, appeared on network and cable television, performed with musical acts such as The Pointer Sisters and The Neville Brothers, and entertained our armed forces serving overseas. Now he even teaches comedy classes in Sacramento, Calif.
RIVERSIDE FEATURES JOURNEY TRIBUTE SHOW
"Lights, The Music of Journey" will be featured at the Riverside in Don's Celebrity Theater April 17-19 at 8 p.m. Tickets are $26.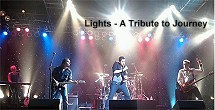 Lights delivers a high energy enthusiastic show and note-for-note accurate genuine renditions of Journey classics with no prerecorded backing tracks. With the fantastic vocal range of American Idol finalist, front man Rudy Cardenas, Lights recreates the feel of being at an actual Journey concert. Fans that have seen Journey, compliment Lights for their amazing high energy, genuine performances of Journeys legendary catalog. The main goal of Lights is to connect with the audience.
EDGEWATER HOSTS INTERNATIONAL GIFT AND CRAFT SHOW
The International Gift and Craft Show will set up in the Edgewater's Rio Vista Room Easter weekend April 18-20 opening at 10 a.m. each day. Admission is free. Vendors will be showcasing unique and handmade items such as belly dancing and Zumba apparel, jewelry and exotic beaded items, hand-crafted women's fashions, home decorations, sculptures, candles and much more.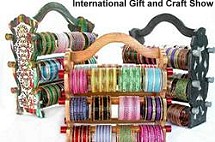 CHLORIDE, ARIZONA - DAY TRIP FROM LAUGHLIN

About a 50-minute drive from Laughlin is the charming 1860s mining town Chloride in Arizona. It is a small village of 250 people with one full-service restaurant and bar, one convenience store and several gift shops. Dining at Yesterdays Restaurant can range from hamburgers to Oso Bucco. At one time, there were more than 72 mines operating in Chloride.

This town is the site of the Roy Purcell murals on the granite faces of a canyon in the Cerbat mountains east through Chloride. Quite eye-catching around the area is the large collection of yard art. Instead of green grass and flowers in this arid desert town, you have yard art. It may look like junk to some people, but it is all in the eye of the beholder. Some of this stuff is really very clever.

Mock gunfights take place July and August at high noon every first and third Saturday. The rest of the year, a gunfight is every Saturday put on by gunfighter groups, the Black Mountain Gunfighters and the Wild Roses.

CONTINUE ON TO...:

THIS WEEK'S >LAS VEGAS NEWS
LAST WEEK'S >LAUGHLIN NEWS
>VEGAS VIEW FULL ARCHIVES
Return to >"Heard Around Town"
Return to >Las Vegas Leisure Guide