RASCAL FLATTS WILL HEADLINE EVENTS CENTER APRIL 12!

Rascal Flatts will headline the Laughlin Events Center on Saturday, April 12. Tickets range from $45 to $350.

Events at the new outdoor venue have the whole tourism town attending. There is no onsite parking; however, it's an easy walk from the properties and plenty of shuttle service.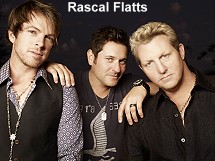 Rascal Flatts with their soaring harmonies, superb musicianship, remarkable songwriting and incredible performances are on tour with "Live & Loud" in 2014. The band has sold more than 21 million albums and 25 million digital downloads. They've had 14 singles hit the top of the charts, spending more than eight months collectively at No. 1. They have won more than 40 major awards including seven ACM trophies for "Vocal Group of the Year" and for CMA "Vocal Group of the Year." Recently they added a Grand Ole Opry membership, a star on the Hollywood Walk of Fame, and the prestigious Country Radio Seminar 2012 Artist Humanitarian Award to their list of accomplishments.
AQUARIUS RE-OPENS SPLASH AFTER BIG REMODEL
The Aquarius is having a grand re-opening of Splash, which has been closed for remodeling since September 2013, on Friday, April 4 with a special live performance by Matt Farris and Kinfolk from 7 p.m. to midnight. The concert is free to the public.
The new Splash has a refreshed look featuring a cool new water-inspired color scheme and large feature window to highlight the view of the Colorado River. There's a spacious entrance from the casino floor, increased seating with brand new tables and chairs, and a reconfigured stage with state-of-the-art lighting and sound equipment. The new venue is open and airy. With its easy access to the outdoor Vineyard patio, the new Splash is also the perfect space for private parties, wedding receptions and other events.
Guests can order snacks and appetizers from Cafe Aquarius to enjoy at Splash any time between 9 a.m. and 1 a.m., seven days a week.
BLUES TRAVELER WILL ROCK THE E CENTER
Blues Traveler will rock the E Center at the Edgewater on Saturday, April 5 at 8 p.m. This rock band was formed in Princeton, N.J., in 1987. The band's music covers a variety of genres, including folk rock, blues rock, soul, psychedelic rock, and Southern rock. They were considered a key part of the re-emerging jam band scene of the '90s, spearheading the H.O.R.D.E. touring music festival. Tickets start at $25.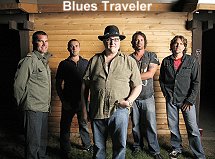 Blues Traveler is best known among long-time fans for their improvisational type live shows, while the general public is more familiar with them from their Top 40 singles "Hook" and "Run-Around." They gained mainstream popularity after their fourth studio album "Four" was released in 1994. The band went in new directions musically after their label A&M dropped them in 2002 and has gone largely independent releasing on smaller experimental labels.
Most recently Blues Traveler released a compilation entitled "25" in March 2012 and their most recent studio album "Suzie Cracks the Whip" in 2012 as well.
EDDIE MONEY VISITS THE RIVERSIDE
Rock icon, Eddie Money, is back on the road with an all-star band and will appear at the Riverside Resort, April 11-13 at 7 p.m. This rock and roll legend has been making music and delivering it to his fans since the mid-70s with hits like "Two Tickets to Paradise," "Baby Hold On," "Walk On Water," "Think I'm In Love," and "Shakin." Tickets are $30.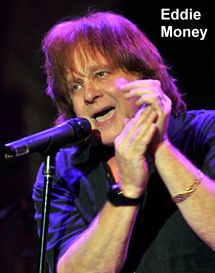 In 1968, after serving as a New York City Police Officer for two years, Money moved to Berkeley, Calif., and began performing at local clubs. Then, in 1976, after changing his surname from Mahoney to Money, his fate changed when he was introduced to legendary promoter Bill Graham and signed a recording contract with Columbia Records. His debut album was released in 1977.
These days, Money continues to tour and in recent years has been joined by his daughter, Jesse Money. On tour she sings backup vocals and adds a twist to the duet "Take Me Home Tonight." Along with having sold more than 28 million records, Money's songs have appeared in dozens of movies and television shows, and have recently been included in hit video games like "Grand Theft Auto" and "Guitar Hero."
ANNUAL BLUES AND BREWS FESTIVAL FEATURES ENTERTAINMENT
The 16th Annual Blues and Brews Festival will take place at the Colorado Belle April 4-6 with food, beer and great blues bands. The four featured bands this year include: Memphis bluesman, guitarist and soulful vocalist Preston Shannon, the reigning "King of Beale Street;" bluesman John Earl & The BoogieMan Band; Chris Hiatt and his band Cold Shot; and Deb Ryder and The Bluesryders.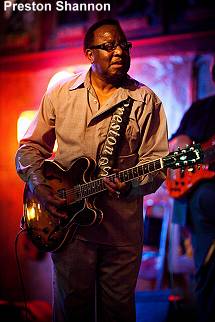 Preston Shannon is hailed as the reigning "King of Beale Street." He's a powerful guitarist with a compelling and soulful voice that sounds like a cross between Otis Redding and Bobby Womack. Shannon toured for a couple of years as a member of soul singer Shirley Brown's band.
The Boogieman Band with John Earl is comprised of veteran musicians from across the USA. Since 1989, the group has shared the bill with many music industry icons including: George Thorogood, Allman, Santana, War, Doobie Brothers, John Fogherty; John Lee Hooker, Blues Brothers, REO Speedwagon, and the list continues. John Earl and the band were also the founding house band at the world renowned Sand Dollar Blues Lounge from 1990-1999 playing with name acts.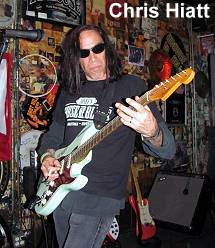 Chris Hiatt's guitar passion has him playing up to 300 dates per year. He has crafted a commendable body of songs, having self-produced five albums since his critically acclaimed first release "Dreaming of Miranda" in 1997. March 2009 brought the release of Hiatt's first ever live CD, "Chris Hiatt Experience Live At Bootsie's Hideaway" with nine tracks including four Hiatt originals.
Los Angeles-based Deb Ryder was raised in Chicago where she was surrounded by the blues of Chicago's streets and clubs. She was exposed to jazz, blues and gospel by her father, Allan Swanson, a local singer, and Chicago music sensation. When the family relocated to Los Angeles, she opened nightly at her stepdad's famous 70s Rock and Roll club, The Topanga Corral, for such blues legends as Big Joe Turner, Charlie Musselwhite, Etta James, Taj Mahal and a long list of blues greats. Ryder studied music at UCLA, and later had a successful career as a studio musician/vocalist. Her voice was the lead vocal for the award-winning Las Vegas show "Splash." When she married bassist Ric Ryder, they formed the band, The Bluesryders.
TOP OF NEXT COLUMN
DAVID NICKERSON - MIKE 'WALLY' WALTER WILL APPEAR AT EDGEWATER
"Comedy on the Edge" is booked every Friday through Sunday at the Edgewater Showroom at 7 p.m. Each week two different comedians are highlighted. Tickets are $10 with a $2 discount on Sunday for U.S. veterans.
The upcoming lineup includes: Bill Campbell and Johnny Pizzi April 11-13; Del Van Dyke and Marvin Deloach April 18-20; Tom Howard and Gary Jones April 25-27; Rick Pulido and Kul Black May 2-4; Jack Willhite and John Hilder May 9-11; David Testroet and Eric Henderson May 16-18; Rickey Shackleford and Justin Berkman May 23-25; and Manny Maldonado and Steve Natarelli May 30-June 1.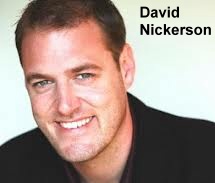 David Nickerson and Garet Webb will appear March 28-30. Nickerson first appeared on a comedy stage in Los Angeles in 1998 under the guise that he could, in the very least, be funnier than half the people performing that night. Now he travels the world as a top comedian. His material stems from the harsh truths of modern dating to mocking the beliefs of society that lead to delusion. Nickerson also tells the story of his childhood when his parents raised a child too smart for his own good. His most infamous bit is his impersonation of a malfunctioning Chuck E. Cheese robot. Nickerson has been recognized as an elaborate story teller with a sharp edge reminiscent of the old school favorites. Some of his highlighted tours include Howard Stern's Killers of Comedy, The Insomniac Tour with Dave Attell, Caesars Palace HBO Comedy Festival, and Montreal's Just For Laffs Festival. His first album "Who Ate All The Pizza" can be found on Itunes and Amazon.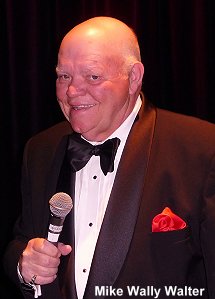 Mike "Wally" Walter is on the bill with A.J. Finnery April 4-6. Walter began his comedy career back in 1982, when you had to be funny to get a gig. He combines the fact that he has four ex-wives and four children into his offbeat brand of humor. He has been called a cross between Don Rickles and Jonathan Winters and that's a huge compliment to him. Walter is not afraid to tackle the delicate issues of relationships, childbirth, travel and stamp them with his sense of humor. A true profession having never missed a gig since 1982, agents and club owners never worry when he's on the bill. In 2011 after finding himself bald and people telling him he looked like Don Rickles, Walter began studying the master. Combining his own rapid fire delivery and Rickles' acerbic wit, "The Don Rickles Tribute Show" was born.
ACTIVITIES AT THE AVI INCLUDING JOE DIFFIE PERFORMING
On Friday, April 11, Joe Diffie will perform a concert in the Avi Grand Ballroom at 9 p.m. Tickets are $20 and $25.
Since he first topped the charts in 1990 with "Home," Diffie has remained on a steady course, staying true to his Oklahoma roots and delivering hit after hit totaling12 number one winners, 20 top 10 and four gold and platinum albums.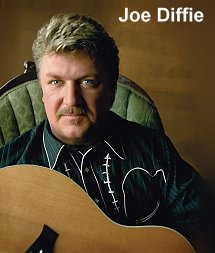 Diffie's journey to Nashville began when a song he wrote called "Love on the Rocks" was recorded by country legend Hank Thompson. He moved, got serious about songwriting and found an additional means of income by singing demos on music row. As a songwriter, Diffie's success is impressive. In addition to the numerous hits he kept for himself, his songs have been recorded by Holly Dunn, Tim McGraw, Tracy Lawrence, Conway Twitty, Doug Stone, and most recently Jo Dee Messina.
On Saturday, April 12, the 14th Annual Morning Kiwanis Demolition Derby will take place at the Avi Special Event Area, which is north of casino on the Nevada side. This event features crashing cars for a cause. Gates open 3:30 p.m. with the first heat at 5 p.m. Cost is $10, $5 for ages 7-15, and free for ages 6 and under. Pit passes are $5 for ages 16 and over with paid adult admission.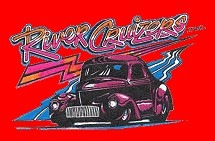 River Cruizers 15th Annual Hot Rods & Harleys is April 17-19 at the Avi on the Beach Overlook. The event will be daily from 9 a.m. to dusk and it's free to view the cars. There will be a poker walk and daily 50/50 drawing. To enter hot rods it's $40 and $25 for motorcycles. For more information, visit rivercruizers.com.
SOME REMINDERS
The citywide "Laughlin River Run" is a major league annual motorcycle run with thousands of riders descending on the town April 23-27. Casino parking lots will be filled with vendors, music, food and plenty of people watching. For information and schedules, visit laughlinriverrun.com.
The one-man play "Defending the Caveman" about the difference between men and women in a relationship is headlining Harrah's Fiesta Showroom March 29-April 20 at 8 p.m. Tickets are $29.50-$40.50.
The Amateur Athletic Union (AAU) Powerlifting, Weightlifting and Feats of Strength competitions - men's and women's divisions, plus youth divisions, is coming up at Harrah's Banquet Rooms and Rio Vista Outdoor Amphitheater April 4-6.
KATHERINE LANDING MARINA IS NEARBY FOR VISITING
Located nine miles north of Laughlin on the Arizona side is Lake Mohave and Katherine Landing featuring RV facilities, boat rentals, boat slips, launch ramp, picnic area, marina, dry storage, restaurant and snack bar, general store and other resort amenities. Boat rentals range from personal watercraft to 16-foot fishing boats, 18-foot runabouts for waterskiing and exploring, 24-foot patio boats, and houseboats that sleep up to 14 people.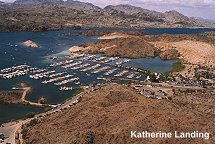 Lake Mohave was created when the waters rose behind nearby Davis Dam, much like Lake Mead came into existence when Hoover Dam was built. The site for Davis Dam was selected in 1902, but construction did not start until 1942. It was discontinued in December of that year due to the war. Construction resumed in April 1946, and the dam was completed in 1953. The Katherine Gold Mine was discovered in 1900 and operated intermittently until 1930. The mine and subsequently the surrounding area were named for the sister of one of the discoverers. Now you know more of the story.
CATCH A MOVIE IN LAUGHLIN
You can catch first run movies in Laughlin at two convenient locations: the Riverside Resort and Laughlin Outlet Center.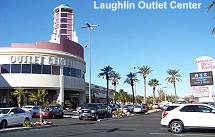 The multiple movie theater at the Riverside has bargain shows starting before 5 p.m. Sunday-Thursday and all day on Tuesday and Thursday excluding 3D films. Tickets are $7.50, $7 for seniors 55 and older, and $7 for children under 12.

The Laughlin Stadium 9 features all-stadium seating, state-of-the-art digital projection, high quality digital 3D, and digital surround sound. Tickets on Bargain Tuesday are $6 all day with an additional fee for 3D.


CONTINUE ON TO...:


THIS WEEK'S >LAS VEGAS NEWS
LAST WEEK'S >LAUGHLIN NEWS
>VEGAS VIEW FULL ARCHIVES
Return to >"Heard Around Town"
Return to >Las Vegas Leisure Guide