'COMEDY ON THE EDGE' CONTINUES AT THE EDGEWATER
Comedy is ongoing in Kokopelli's Showroom at the Edgewater with "Comedy on the Edge" featuring two stand-up comedians every Friday, Saturday, and Sunday at 7 p.m. Tickets are $10. The lineup Jan 8-10 will be John Bizarre and Justin McClure.
John Bizarre is the director, producer and editor of "We Love You, Mrs. Bevins" and has been featured on "The Tonight Show" with Jay Leno, "The District" with Craig T. Nelson, "The Drew Carey Show," "Talk Soup," and "The Test" on E! Entertainment. He has also appeared on MTV, Showtime, A&E, FOX, Comedy Central, dozens of commercials, and authored two books, "Giving You The Stink Eye" and "It So Doesn't Suck To Be You." Bizarre wrote and directed the cult classic "Buster & Salazar."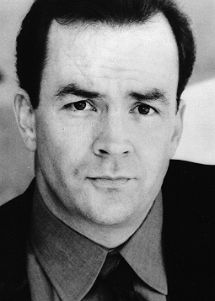 FRANKIE AVALON BOOKED AT TROPICANA EXPRESS
Frankie Avalon will headline on Jan. 9 at the Tropicana Express. On April 8, 2009, Avalon performed on "American Idol." He is currently on a cross-country national concert tour that began July 25, 2009, and will end on April 11, 2010. Tickets for his 8 p.m. show are $45, $55, and $65, call 800-243-6846.
By the time Avalon was 12, he was on television playing trumpet, and as a teenager, performed with Bobby Rydell in the group Rocco and the Saints. In 1959, "Venus" and "Why" went to No. 1 on the Billboard Hot 100. "Why" was the last No. 1 of the 1950s. Avalon had 31 charted Billboard U.S. singles from 1958 to late 1962.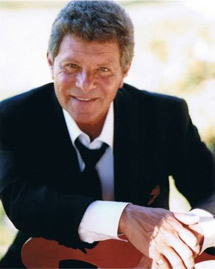 CANDLEBOX WILL HEADLINE AT HARRAH's
The group Candlebox will take the stage in the Fiesta Showroom at Harrah's on Jan. 16. Tickets are $30. In addition, there is a food discount offer; 20 percent off food at the Baja Blue Restaurant & Cantina with each ticket purchased.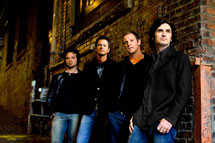 In 1993, Candlebox hit the airwaves with hits such as "Cover Me," "Far Behind," and "Change." In 2008, the group reunited after 15 years to produce the long-awaited album "Into The Sun," which features songs such as "Breathe Me In," "Surrendering" and "Underneath It All." Later that year, the band released "Alive In Seattle" a CD/DVD set comprised of their best hits. Candlebox members are: Kevin Martin, vocals; Peter Klett, guitar; Adam Kurry, bass; Scott Mercado, drums; and, Sean Hennesey, rhythm guitar.
TOP OF NEXT COLUMN
AVI HOSTS '60S RASCALS AND SOCK HOP
On Jan. 9, The 60s Rascals featuring Rock 'n' Roll Hall of Fame inductees Dino Danelli and Gene Cornish will appear at the Avi Convention Center Showroom at 7 p.m. Admissions is $34 for two/$20 for one general seating; $38 for two/$22 for one reserved seating, call 800-430-0721. There will also be a "Best '60s Style Costume Contest" with a $100 top prize.
On Jan. 29, the Avi Sock Hop at 7 p.m. will feature the music of The Platters, The Drifters and Leon Hughes, The Original Coasters, a "Best Male and Female '50s Costume Contest" and "Best Sock Hoppers Contest." Admission will be $34 for two/$20 for one general seating; $38 for two/$22 for one reserved seating.
QUICK CLIPS
Winter Break will be a town-wide event taking place Jan 8-14. Various sites at Laughlin casinos will host the annual event with activities, shows, seminars and contests geared for the 50-plus crowd. One admission price of $55 entitles guests to one full week of official Winter Break activities. For information, visit winterbreak.us or call 888-278-9844.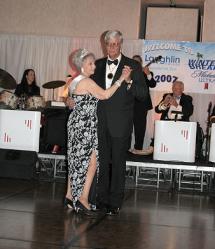 The Golden Nugget will be hosting "Back to Back Chili Cook-Offs" on Jan. 9 and 10 in the front parking lot. The Laughlin Regional contest will be on Saturday and Nevada State on Sunday. Both days will have red chili, chili verde, best salsa and People's Choice categories with cooking starting at 10 a.m. for green and noon for red. There will be free samples for the public. For information, call 800-950-7700.
The Aquarius will host the International UFO Conference, Convention and Film Festival, Feb. 21-27. The annual congregation of UFO enthusiasts and experts will feature seminars, conferences, a film festival and displays. For information and registration, call Nicole at 602-889-3083 or visit ufocongress.com.
The annual SCORE: Laughlin Desert Challenge is scheduled Jan. 14-17. The Laughlin Events Park annual off-road race, first in the 2010 SCORE season with "Laughlin Leap," will also feature vendors along with the daytime races.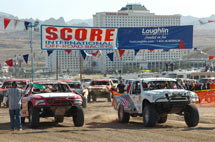 The "Taste of Laughlin Riverwalk Festival" with samples from restaurants within the Belle and Edgewater resorts will take place on the Riverwalk between the Belle and Edgewater, Jan. 29-31, with live music and the "Globe of Death" thriller display. For information, call 877-460-0777.
From Jan. 8-10, the Edgewater will feature "Elvis Now!-Celebration of the King" starring Pete Wilcox in the Event Center parking lot at night. Admission is $13.
Don's Celebrity Theatre at the Riverside will headline "Ozark Jubilee with Doofus Doolittle," Jan. 12-17. Tickets are $26.50.
The Dance Club at the Riverside will feature Tom & Sharon's Ballroom, Dance Party from 1:30 p.m.-4:30 p.m. on Jan. 16 and 30, Feb. 13 and 27, and March 13 and 27.
CONTINUE ON TO...:
>THIS WEEK'S LAS VEGAS NEWS
>LAST WEEK'S LAUGHLIN NEWS
>VEGAS VIEW FULL ARCHIVES
>Return to "Heard Around Town"
>Return to Las Vegas Leisure Guide