CANDLEBOX WILL HEADLINE AT HARRAH's
The group Candlebox will take the stage in the Fiesta Showroom at Harrah's on Jan. 16. Tickets are $30. In addition, there is a food discount offer; 20 percent off food at the Baja Blue Restaurant & Cantina with each ticket purchased.
In 1993, Candlebox hit the airwaves with hits such as "Cover Me," "Far Behind," and "Change." In 2008, the group reunited after 15 years to produce the long-awaited album "Into The Sun," which features songs such as "Breathe Me In," "Surrendering" and "Underneath It All." Later that year, the band released "Alive In Seattle" a CD/DVD set comprised of their best hits. Candlebox members are: Kevin Martin, vocals; Peter Klett, guitar; Adam Kurry, bass; Scott Mercado, drums; and, Sean Hennesey, rhythm guitar.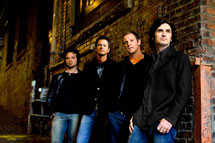 RIVERSIDE WELCOMES LARRY GATLIN & THE GATLIN BROTHERS
Larry Gatlin and The Gatlin Brothers will headline at Don Laughlin's Riverside, Dec. 26-Jan. 2. Ticket prices are: $35 Dec 26-30 and Jan 1-2; $40 Dec 31 at 7 p.m.; and $45 Dec 31 at 10:30 p.m.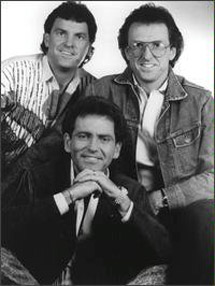 Over 50 years ago, brothers Larry, Steve and Rudy Gatlin started singing in their little hometown of Abilene, Texas, and from there went on to make music history. Over the course of a four-decade career that has taken the Gatlin Brothers from dusty Texas stages to White House Performances, from Broadway to Grammy Awards to the top of the country charts,there has been one unifying element...music. There's no harmony quite as pure as family harmony.
QUICK CLIPS
On Dec. 31, the Riverside will hold a New Year's Dance with The Colvin Rampton Orchestra at 8 p.m. in the Starview Room. Tickets are $20.
On Jan. 2, the 108th Army Band will appear in concert at 1 p.m. in the Avi Convention Center Showroom. The show is free, call 800-430-0721.
The New Rascals featuring Rock and Roll Hall of Fame inductees Dino Danelli and Gene Cornish will perform at the Avi Convention Center Showroom on Jan. 9 at 7 p.m. Tickets are $34 for two/$20 for one general seating; $38 for two/$22 for one reserved seating, call 800-430-0721.
Winter Break will be a town-wide event taking place Jan 8-14. Various sites at Laughlin casinos will host the annual event with activities, shows, seminars and contests geared for the 50-plus crowd. For information, visit winterbreak.us or call 888-278-9844.
The Aquarius will host the International UFO Conference, Convention and Film Festival, Feb. 21-27. The annual congregation of UFO enthusiasts and experts will feature seminars, conferences, a film festival and displays. For information and registration, call Nicole at 602-889-3083 or visit ufocongress.com.
The annual SCORE: Laughlin Desert Challenge is scheduled Jan. 14-17.
The Laughlin Events Park-annual off-road race, first in the 2010 SCORE season with "Laughlin Leap," will also feature vendors along with the daytime races.
TOP OF NEXT COLUMN
'COMEDY ON THE EDGE' CONTINUES AT THE EDGEWATER
Comedy is ongoing in Kokopelli's Showroom at the Edgewater with "Comedy on the Edge" featuring two stand-up comedians every Friday, Saturday, and Sunday at 7 p.m. Tickets are $10. The lineup Dec. 25-27 will be Kathleen Dunbar and Mike Milton.
Dunbar, who lives in Las Vegas, has developed into a sarcastic edgy woman with an attitude. Being a divorced mother has provided her with a quick wit and a realistic look at life. She starred for two years in "Kathleen Dunbar's Divas of Comedy Show" in Las Vegas. Dunbar was the comedy winner in the "2003 Las Vegas Starsearch" comptetion. In 2005, the Entertainment Consumer's Exchange awarded her the Excellence in Entertainment Sunrise Award. They awarded her again in 2006 and 2007 with the Favorite Comedian award.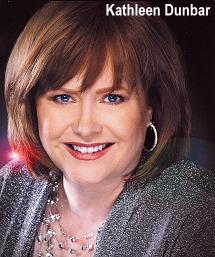 Since moving to New York City two years ago, Milton has become one of the "must see" comics at clubs throughout the city including Gotham Comedy Club and Caroline's on Broadway. Milton still holds on dearly to the lifestyle that he became accustomed to growing up in a divorced household in Lake Tahoe. Milton has slightly skewed views on marriage and the ways that children should be raised.
TROPICANA EXPRESS FEATURES LYNN ANDERSON
Country music singer and horse racer, Lynn Anderson, who is best known for her Grammy Award-winning, country crossover hit "(I Never Promised You A) Rose Garden," will headline at the Tropicana Express in the Pavilion Showroom on Saturday, Dec. 26. Tickets are $25, $35 and $45.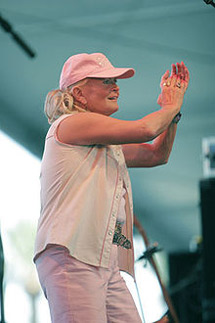 Anderson was one of the most popular female country singers of the 1970s. She is the daughter of country music songwriters Casey and Liz Anderson and made her debut in 1966, with her first major hit "Ride, Ride, Ride." From 1967-69, Anderson was a regular performer on the "The Lawrence Welk Show."
Anderson took an interest in singing at the age of 6, but had success first in horse shows in and around California, where she won a total of 700 trophies, which included the "California Horse Show Queen" title in 1966. Anderson has also maintained an equestrian horse racing career since the 1960s. As a horsewoman, she has won 16 national championships, eight world championships and several celebrity championships.
In 2002, Anderson was ranked at No. 29 on CMT's television special of the "40 Greatest Women of Country Music." In 2004, she recorded her first studio album in 12 years, "The Bluegrass Sessions," which was nominated for a Grammy award for Best Bluegrass Album.




CONTINUE ON TO...:
>THIS WEEK'S LAS VEGAS NEWS
>LAST WEEK'S LAUGHLIN NEWS
>VEGAS VIEW FULL ARCHIVES
>Return to "Heard Around Town"
>Return to Las Vegas Leisure Guide