Zarkana Cirque Du Soleil now at ARIA is spectacular. From the moment you enter the beautiful Zarkana Theatre, the fantasy storyline and unbelievable physical performances, gorgeous stage sets, elaborate costuming and musicality will have you utterly captivated.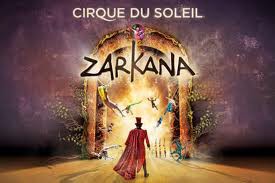 You might think this is just another Cirque Du Soleil show, however, ZARKANA is different in that it is more into the original idea that brought Cirque Du Soleil into its explosive popularity with artistic acrobatic bizarre performances and incredible staging. ZARKANA has all that and much more. HAZE niteclub at ARIA was a perfect setting for the premiere night party with delectable food from many of Las Vegas' top chefs.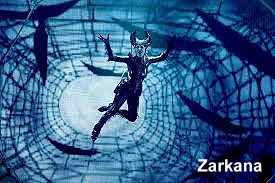 ---
The show that will set the strip on fire, ROCK OF AGES,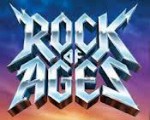 is kicking the holidays into high gear with a one day only Cyber Monday ticket offer. Monday, November 26 is the one and only shot to get 2-for-1 tickets to ROCK OF AGES, the smash hit show that begins performances December 18 at THE VENETIAN. To take advantage of this offer, use the code CYBER when purchasing tickets. Tickets can be purchased by calling The Venetian Box Office at (866) 641-7469 or (702) 414-9000, or online at www.RockofAgesVegas.com.
ROCK OF AGES is a hilarious, feel-good love story celebrating the great rock songs of the '80s. Set in L.A.'s infamous Sunset Strip in 1987, ROCK OF AGES tells the story of Drew, a boy from South Detroit, and Sherrie, a small-town girl, both in L.A. to chase their dreams of making it big and falling in love. ROCK OF AGES performs Tuesdays through Fridays and Sundays at 8 p.m.; Saturdays at 7 p.m. and 10 p.m.; and is dark on Mondays.
Legends in Concert, the longest running tribute show in entertainment history is leaving HARRAH's after a record-breaking four-year engagement. Legends in Concert's last performance at HARRAH's will take place Sunday, December 30. Legends' sensational fall 2012 line-up of tribute artists at Harrah's continues including Adele, The Blues Brothers, Whitney Houston, Barry White, Michael Jackson and Elvis, performing at 7 and 9:30 p.m. nightly except Saturdays.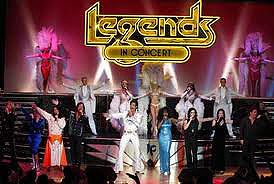 Legends in Concert began in 1983 with a limited six-week engagement in Las Vegas, and now prepares to celebrate 30 years of success. Legends features live re-creations of superstars of yesterday and today, with performers singing with their own natural voices and backed by a live rockin' band and the Legends singers and dancers. In addition to Las Vegas, Legends shows are in Atlantic City, Branson, Myrtle Beach, on the high seas aboard the Norwegian EPIC and in Waikiki at the Royal Hawaiian Theater.
---
The Smith Center for the Performing Arts Celebrates the Winter Season with a special gift to Las Vegas. The Smith Center will host a Free holiday concert with singer and famed Broadway actress, "Star Search" alum and Drama Desk Award-nominee, Linda Eder in Symphony Park, December 9 at 6 p.m. Linda Eder will be the first to perform at The Smith Center's 1.7-acre Symphony Park.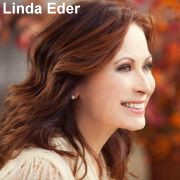 Located on The Smith Center campus, Symphony Park will be adorned in festive holiday décor and its soaring 35-foot-tall palm trees will be strung with holiday lights. A traditional 23-foot Christmas tree, festooned in 11,500 warm white lights will provide the perfect backdrop for the holidays and will remain up through the end of the year. Patrons are encouraged to bring a blanket and enjoy the complimentary concert. Refreshments and light fare will be available for purchase.
General admission tickets are free but must be reserved in advance at The Smith Center Box Office, located at 361 Symphony Park Ave., or online www.TheSmithCenter.com/holidayconcert. Reserved tables alongside the park sidewalks with food & beverage service are available for purchase for $50 per attendee or $600 per table by reserving online or by calling 702-749-2000.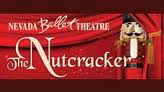 Nevada Ballet Theatre is proud to present the enchanting Ballet experience of THE NUTCRACKER for the 2012 holiday season. This December, the magic begins with an all-new production of a timeless favorite based on the original tale, The Nutcracker and the Mouse King by E.T.A. Hoffmann and set to Tchaikovsky's classic score. THE NUTCRACKER performances are: December 15 - December 23 at The Smith Center for the Performing Arts Reynolds Hall Tickets from $45. Call (702) 749-2000
---
The pioneer of shock rock Alice Cooper will bring his theatrical music experience to The Pearl inside Palms Casino Resort on November 30 at 8 p.m. For more than 40 years, Alice Cooper has shocked audiences around the world with his live performances and wild stage antics. This unconventional style has made Alice Cooper a staple amongst the list of "must see live" artists. Tickets start at $49.
---
Glittering Lights at Las Vegas Motor Speedway is Nevada's largest drive-through Christmas light show with millions of LED lights and hundreds of sparkling light displays. Glittering Lights is back for its 13th season and its third year at Las Vegas Motor Speedway with more than one million lights along a 2.5-mile course. In addition to being the largest light tunnel in the world, Glittering Lights also features attractions such as Avenue of Trees and a NASCAR Scene. Glittering Lights will be open nightly starting Nov. 16, 2012 through Jan. 6, 2013, Monday through Thursday from 5:30-9 p.m. and Friday through Sunday from 5:30-10 p.m.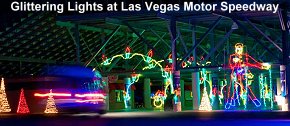 Glittering Lights will show the Armed Forces its appreciation by offering free admission to vehicles with veteran or active duty military personnel. Friends and family can also experience the show for free as there is no restriction on the number of guests that can ride in the vehicle. Free admission for active or veteran military will be offered on Nov. 20–21 and 26–29 from 5:30-9 p.m.
---
Strip Comedy is now at The Lounge at Palms Casino WED thru SUNDAY at 8 p.m.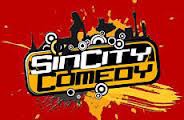 Presented by Anthony Cools, Strip Comedy is described as "uncensored and undressed improv." The wild, down and dirty hilarious game of creativity and wit show follows two teams of improv actors going head-to-head in comedic games where everyone wins and nothing is off limits. The audience gets in on a big piece of the action, participating throughout the night in this fully improvised show created from their suggestions. Similar to strip poker, each win allows the "scorecard" to remove an item of clothing – eventually leaving one lovely lady almost baring all and thus winning the game for her team. Cost: $39.95.
---
Founded on whiskey, poker and wild women, liquor has always been an integral part of the Golden Gate Casino. The historic property in downtown Las Vegas has witnessed the rise of the Sin City liquor trade, its retreat underground during Prohibition, and its ultimate embrace by a modern city void of open container laws. Paying tribute to its notable past, Las Vegas' original hotel and casino introduces a vintage cocktail menu inspired by the Jazz Age, Prohibition and Rat Pack eras.
Today, as uninhibited celebrants sip libations at any of the Golden Gate's three Bars, whiskey bottles found hidden in Golden Gate's walls are displayed in the lobby as reminders of the hotel's historical ties to alcohol.
---
From now until the end of December, Sin City Comedy is offering a $5 ticket to the show with proof of local residency. Sin City Comedy blends traditional standup comedy with sexy burlesque - creating a unique and comical show with multiple elements. The show features a rotating weekly lineup of highly acclaimed comedians that have been featured on Comedy Central, VH1, HBO,The Late Show with David Letterman, The Tonight Show with Jay Leno, Conan, The Late Late Show and more. This offer requires a one drink minimum purchase, and attendees must be over the age of 18. Sin City Comedy performs nightly at 9 p.m. at the Sin City Theatre, located on the Mezz at Planet Hollywood Resort & Casino. Tickets are priced at $48.50 and $37.50.
---
Mustache November is an annual global men's health charity encouraging men to grow a mustache and women to support the Mo (moustache) for the 30 days of November as a sign of acknowledgment and support of men's health issues focusing on the early detection, diagnosis and treatment options for cancer specifically prostate and testicular cancer. The Sapphire Foundation for Prostate Cancer is focused on helping men with prostate cancer that need financial assistance for medical expenditures and other financial needs while being treated for prostate cancer. They also hope to motivate men to get tested for the disease as early detection proves to be crucial in the treatment process. The foundation established in 2003 and has generated over $1,500,000 in donations and sponsorships to benefit programs related to the disease.
---
On November 20 Heineken will be sponsoring the sixth annual Ping Pong Palooza industry tournament at Sapphire Gentlemen's Club, located at 3025 Industrial Road in Las Vegas. The tournament pits teams of nightlife professionals against each other for a trophy that could only be described as the "World Cup of Stripper Ping Pong". Attendees will also be able to purchase drink tickets from the Heineken booth during the event. Two tickets will be available for $8 and good for two Heinekens from the bar. Heineken will also be awarding prizes and plaque/trophy to the "Best Mustache" that evening as part of the festivities. Proceeds go to the Sapphire Foundation for Prostate Cancer. For free limo transportation from the Strip, call 702 303 3430.
---
FANTASY, the sizzling adult revue at Luxor Hotel and Casino will keep winter hot by offering a smokin' ticket deal for Nevadans throughout November and December. The seductive show will offer guests 50 percent off up to four tickets to The Strip's Biggest Tease with a valid Nevada ID. Tickets are available for purchase at the Luxor box office, online at www.fantasyluxor.com or by calling 702.262.4400.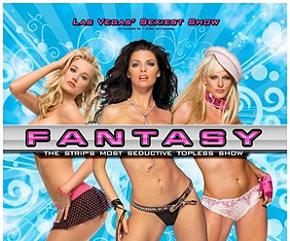 Celebrating more than 13 successful years on The Strip, FANTASY has shaped itself into one of Las Vegas' leading topless shows. Dynamic lead singer Lorena Peril adds an exciting and unforgettable element with her amazing powerhouse vocals as she takes center-stage alongside a talented cast of beautiful dancers. Great for singles and couples alike, the sexy production showcases 15 high-energy numbers set to a variety of today's top music genres. While the gorgeous dancers lure guests into their wildest fantasies, comic relief Sean E. Cooper keeps audiences on its toes with his spot-on impressions of some of pop culture's most recognizable personalities. FANTASY performs nightly at 10:30 p.m. in the Atrium Showroom at Luxor. Tickets start at $39, plus taxes and handling fees. Guests must be 18 years of age or older.
TOP OF NEXT COLUMN
The new Meatball Spot at Town Square will cater to "Twilight" fans everywhere with the 'Battle of the Balls' as two signature meatball dishes will be available in honor of the release of "The Twilight Saga: Breaking Dawn Part 2" beginning Nov. 15, until Saturday, Dec. 15.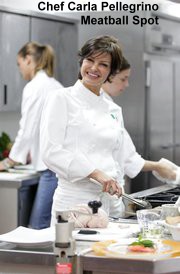 To celebrate the final film in the iconic series, Meatball Spot will challenge guests to choose between vampire heartthrob Edward Cullen and hunky werewolf Jacob Black with its 'Team Edward' and 'Team Jacob' meatballs, created specially by Chef Carla Pellegrino. 'Team Edward' supporters can sink their teeth into a classic meatball with spicy meat sauce, while the 'Team Jacob' wolf pack can devour the hearty beef meatball with garlic parmesan sauce. Guests will also be able to show their loyalty as they sip on hand-crafted cocktails inspired by the movie, the 'Vampire's Kiss' and 'Werewolf Bite' drinks.
---
The "Red Dress" play at BAOBAB STAGE THEATER at TOWN SQUARE mingles love, humor, tenderness and treason. The "Red Dress" story is told by a cast of 20 talented skillful performers, dancers, actors, musicians and singers who come from major productions around the Strip. The story takes its source in Africa and ventures into the world's oldest profession - Prostitution. What is universal, however, is the treachery of men who are supposed to love and protect the women that fall victim to the profession of prostitution; Fathers first, husbands, and then pimps who force their loved ones into prostitution. "Red Dress" is a human tale about innocence, spirituality and self-realization. It is a realistic, heartfelt and sensitive approach to a misunderstood struggle, told with dance, music, fashion, and poetry with a poignant story of loss, pain and redemption.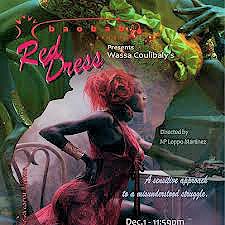 "Red Dress" was written by Wassa Coulibaly and directed by Loppo Martinez. Wassa was born in Senegal, West Africa. Her soloist role in Cirque du Soleil's Zumanity has kept her busy the last nine years. This is your chance to see top performers in Las Vegas in a late night show. The doors open at 11:59 p.m. and the show begins at 12: 30 p.m. on Saturdays and at 1p.m. on Sundays. $25
---
On Saturday, December 1 beginning with a Red Carpet at 7:30 PM, Cadillac of Las Vegas is having their biggest holiday show ever, and the largest Toys for Tots event in Las Vegas, at the LVH Casino Theater. The 4th annual Celebrity Benefit Show, "Vegas Stars Brighten the Holidays" is hosted by Chris Phillips of Zowie Bowie. The performances of the evening will be backed by the sound of the amazing David Perrico Orchestra, known as the backbone for many Las Vegas productions. Throughout the evening many entertainers and celebrities are scheduled to perform or appear, subject to availability.
Just a sample of the long list includes Nicolas Cage, Gordie Brown, Paul Shortino, Trent Carlini, Lorena Peril, Murray SawChuck, Elisa Furr, Frankie Moreno, Sandy Kastel, Mark Giovi, Skye Dee Miles, Rob Garrett, Steve Rossi, and many more. Tickets for the show are $19 and available at the LVH Box office, and by phone or online. Proceeds from the show also benefits Las Vegas Toys for Tots.
By stopping in at Cadillac of Las Vegas and donating a new, unwrapped toy of similar or greater value, you can get a free ticket as long as supplies last, to this star-studded one of a kind show that will kick off the holiday season.
---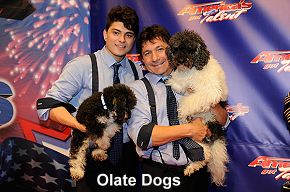 Cast members from America's Got Talent Live In Las Vegas at THE PALAZZO visited The Animal Foundation to kick off a new partnership and awareness campaign. Million-dollar AGT winners Olate Dogs and runner-up Tom Cotter took part in a tour of the facility and a meet-and-greet with donors, staff and visitors. Richard and Nick Olate even managed to find two new members for their famous four-legged team, adopting Kilo and Snowball, rescues they met during their tour.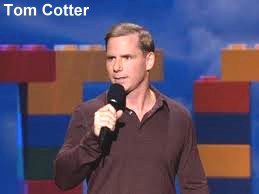 America's Got Talent Live In Las Vegas stars Joe Castillo and William Close visited two Las Vegas middle schools offering students lectures and demonstrations in art and music, and encouraging them to pursue their dreams. The America's Got Talent season-seven alums visited classes at Canarelli and K.O. Knudson middle schools, where Joe Castillo described how he discovered Sand Art and William Close discussed how his background in sculpture and music led him to create his famed Earth Harp. The stars of the show at The Palazzo Theatre were on-hand after their demonstrations to take questions from students and sign autographs.
---
Larry Ruvo and his wife, Camille, were recently honored by Cleveland Clinic for their extraordinary efforts to ensure that residents of Nevada and surrounding communities have access to world-class neurological care. The couple was named Cleveland Clinic Distinguished Fellows, the organization's highest lifetime honor, for their work on behalf of Keep Memory Alive and the partnership they forged to establish Cleveland Clinic Lou Ruvo Center for Brain Health in Las Vegas. Only 66 individuals have been made Distinguished Fellows since the inaugural awards in 1971.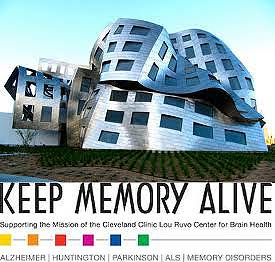 After losing his father to Alzheimer's disease in 1994, Mr. Ruvo created Keep Memory Alive, a foundation with the mission of supporting research and treatment of Alzheimer's disease as well as increasing support for caregivers. Their philanthropic efforts through Keep Memory Alive has raised more than $150 million to increase awareness and treatment of Alzheimer's disease and other neurocognitive disorders.
---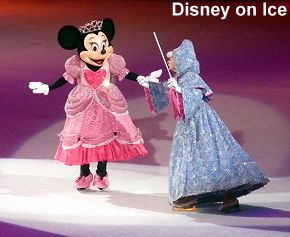 Disney On Ice presents Dare to Dream Disney's newest princess stories and most beloved fairytale to the ice in a sensational live production coming to Las Vegas! This brand-new ice spectacular featuring scenes from Tangled; The Princess and the Frog; and Cinderella, visits Las Vegas from Wednesday, January 16, 2013 to Sunday, January 20, 2013 for eight performances at Thomas & Mack Center. Tickets are on sale now at the Thomas & Mack Center Box Office, www.UNLVTickets.com or by calling 702-739-FANS.
---

The First Friday Las Vegas arts and culture festival continues to evolve and draw huge crowds for a night of art, music, food and more. First Friday Las Vegas showcases 65+ artists, 10 live bands and DJ's on three stages, 25+ food trucks and more.
Locations:
ARTS DISTRICT: Casino Center and Colorado Av
DOWN 3RD: Imperial and 3rd Street
FREMONT STREET EAST - Get Back Alley - Fremont St. between 6th and LV Blvd.
Free shuttles and parking are available.
---
All roads lead to Penny Lane – a new penny game destination at The Orleans, Gold Coast, Suncoast and Sam's Town. These Casino's offer 1,000 popular games within a themed area on the gaming floor. Penny slot games have become enormously popular over the last several years.
To celebrate the launch of Penny Lane, members of Boyd Gaming's B Connected loyalty program will receive 15X points on Wednesdays and Saturdays in November when playing select machines in Penny Lane. Penny Lane players can also earn entries into weekly drawings throughout November for 1 million pennies ($10,000). Containers holding one million pennies will be on display at each property's Penny Lane during the month.
---
Rattlecan, an urban burger concept from the creators of FIRST Food & Bar at The Venetian, is ready to topple the expectations of the burger bar concept. Chef Sam "Sammy D" DeMarco and designer Antonio Ballatore, two notoriously creative thinkers from Manhattan's Lower East Side, bring a new dimension of cuisine and creativity to the Las Vegas Strip that features unbeatable burgers, signature shots and street chic graffiti art installations by the country's top street artists.
Rattlecan's focus is on giving the customer a great burger and a killer atmosphere to enjoy it in. The East Village down and dirty interior design of the restaurant is courtesy of HGTV's Ballatore and some of the most world-renowned street artists. Making sure the walls are just as interesting and imaginative as the chow. It's like the Rock and Roll Hall of Fame for modern street artists.
In what's sure to become a staple attraction for locals and visitors alike, guests can take a ride on the pickle! No bull around here! Order a shot, get a token and take a wild ride on the custom designed mechanical pickle. Rattlecan is located directly across from the Venetian's Race & Sports Book.
---
The LGBT Academy of Recording Arts announces the 2012 Nominations. The journey to the road of equality in the music industry for LGBT artists keeps getting better with the announcements of the 2012 nominees for the 8th Annual OUTMUSIC Awards. The nominations highlight an eclectic mix of talented artists often overlooked for their musical genius. The 2012 OUTMUSIC Awards will take place at PH Live at Planet Hollywood on Dec. 16 at 8 p.m. Tickets on sale now at OUTMUSIC Awards or Ticketmaster. Ticket price ranges from $31.00 to $81.00.
---
Deck the halls with boughs of giving! Donate holiday lights & decor at MiracleMileLV for GoldenRainbowLV families! Golden Rainbow and Miracle Mile Shops at Planet Hollywood have partnered to give the ultimate gift of cheer to families affected by HIV/AIDS this holiday season. The nonprofit hosts its 2nd annual holiday lights and decorations drive, beginning Monday, Nov. 12 through Friday, Dec. 7. Donors interested in brightening a home with winter spirit, can drop off seasonal lights and décor during normal operating hours at the Miracle Mile Shops customer service desk operated by Tickets & Tours. All donors will receive a Miracle Mile Shops coupon book valued at $2,000. Miracle Mile Shops is open 10 a.m. – 11 p.m. Sunday through Thursday and 10 a.m. – midnight Friday through Saturday.
All donated items benefit Golden Rainbow families in its Affordable Housing Program. The nonprofit offers living arrangements for people living with HIV/AIDS in Southern Nevada who would otherwise have no place to call home. The program is designed so that residents can feel at home and focus on their medical care. Seasonal décor will be used to garnish the homes of Golden Rainbow clients, as many of the families are unable to afford extra luxuries. On Monday, Dec. 10, volunteers from the nonprofit will present and decorate each of Golden Rainbow's properties as a gift to their clients.
Miracle Mile Shops continues to support Golden Rainbow with holiday fun through the end of the year. For the third straight year, all change tossed into Miracle Mile Shops' fountain and indoor rainstorm during the month of December benefits Golden Rainbow. The iconic fountain will feature a red hue in honor of WORLD AIDS Month.
---
Blonde bombshell, Tiffany Selby, will get down and dirty at Crazy Horse III's "Babes and Buckles" bash on Saturday, Dec. 8. The bustling gentlemen's club will offer a complimentary drink for National Final Rodeo enthusiasts that present their ticket stubs from the NFR event at the Thomas and Mack Center from Thursday, Dec. 6, through Saturday, Dec. 15. Hoedown revelers can mosey over in style with Crazy Horse III's complimentary admission and limo service, pending availability, by calling 702-673-1700.
---
The Trans-Siberian Orchestra is teaming with Hallmark Channel to present the band's multiplatinum rock opera, "The Lost Christmas Eve," at Orleans Arena for two shows on Sunday, December 2. Showtimes are 3 p.m. and 7:30 p.m.
CONTINUE ON TO...:
> Entertainment Tidbits Archives
>Las Vegas News "Heard Around Town"
>Las Vegas Leisure Guide<