Party in The Park is a weekly outdoor celebration every Tuesday with live music and $5 shots. Locals and tourists will converge on The Park, the new outdoor dining and entertainment district steps away from T-Mobile Arena, every Tuesday from 5 p.m. to 9 p.m. to dance to the tunes of the Tony Marques Band while hopping between lively venues offering $5 beer, wine and shot specials. Guests can dance with mojitos at the toes of the 40-foot tall Bliss Dance as they listen to violinists Jennifer Lynn and Monica Olivas of electric string quartet group Phat Strad or imbibe a vodka libation while enjoying other forms of live entertainment. Restaurants in Party in The Park include: Beerhaus; Sake Rok; and California Pizza Kitchen.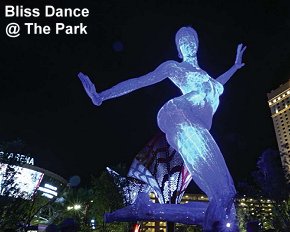 The Park is an eclectic blend of restaurants, bars and entertainment tucked into rich desert landscaping, The Park is a central gathering place on The Strip's west side connecting New York-New York and Monte Carlo resorts as well as the new 20,000-seat world-class T-Mobile Arena.
Nevada Ballet Theatre's 45th Season opens with A Smith Center Premiere, the full-length production of The Sleeping Beauty. Set to a lyrical score by Tchaikovsky, ethereal fairies and courtly splendor fills this enchanted land. As the power of true love's kiss triumphs, characters from across the land arrive to celebrate, each with a joyful dance worthy of this happy ending. The Sleeping Beauty is a fairy tale the entire family will enjoy. Performances are Saturday, October 22 and Sunday October 23 at The Smith Center's Reynolds Hall. Tickets are on sale now call 702 749 2000.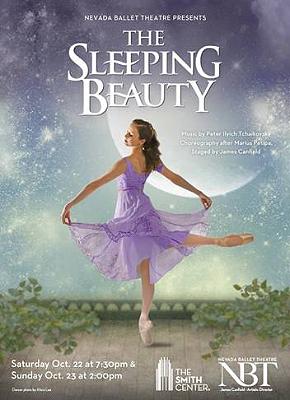 ---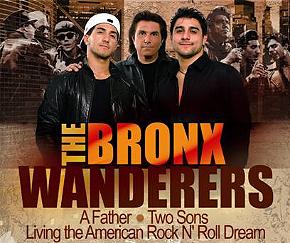 The Bronx Wanderers the energetic and talented family performs at Bally's beginning Thursday, Sept. 22. Up close and personal the father-and-son trio, and their top-notch band will effortlessly perform 90 minutes of hits made famous by the likes of Frankie Valli & The Four Seasons, Dion, the Beach Boys, Queen, Bruno Mars and many others spanning from the beginning of Rock 'N' Roll right through today's tunes, seven nights a week at 5:30 p.m.
United by their passion for great music, The Bronx Wanderers are helmed to perfection by charismatic master entertainer Vinny, who is a former chart-topping record producer. He is joined on stage by his two sons - Vinny "The Kid," an Italian Brian Wilson who sings, arranges and plays several different instruments, and drummer extraordinaire Nicky "Stix" and a fab hand-picked backup band.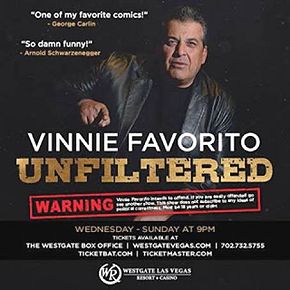 Vinnie Favorito Unfiltered has opened at Westgate Cabaret Wednesday through Sunday at 9.p.m. Vinnie's show comes complete with a funny warning disclaimer to audiences: "If easily offended, you might want to see another show…the show intends to offend and will not subscribe to any ideas of political correctness." So simply stated if you are looking for safe and politically correct humor, then this relentlessly funny show probably isn't for you. However, if you want something edgy, unfiltered and the feeling you are witnessing a celebrity roast, even if you somehow become the celebrity, then Vinnie just might become your new Favorito. Vinnie Favorito is known for his comedy roasts of such celebs as Tom Arnold, Magic Johnson, Pat O'Brien and even Larry King, Vinnie has a unique style of comedy. Scripted material just isn't a priority for this Boston-born comic who earned his stripes at the Improv and the Comedy Store in Los Angeles. Headlining Vegas since 2003, Vinnie has been performing in comedy clubs and on TV for more than 20 years.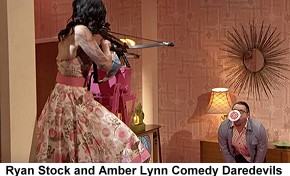 Comedy Daredevil featuring America's Got Talent stars Ryan Stock and AmberLynn is taking its daring show to Hooters Casino Hotel. The danger-packed stunt spectacular performs at 9 p.m. in the Night Owl Showroom Thursdays through Mondays. There is truly no show in town like this - chainsaws, sledgehammers, power drills and a lawn mower… this danger-packed spectacular has been the brainchild of Stock and AmberLynn since they met over a decade ago. The tension is cut throughout by the 'Comedy' part of Comedy Daredevil, with Ryan and AmberLynn trading jokes and jabs onstage alongside their more daring antics.
After a flaming arrow hit Ryan Stock in the neck on America's Got Talent everyone was worried whether he'd survived. Luckily, his stagehand, partner, and fiancée, AmberLynn, acted quickly to tend to Stock after her shot missed wide due to a crossbow malfunction, and he not only survived but quickly found himself flooded with interviews and articles from People Magazine, Us Weekly, Entertainment Weekly, TMZ, USA Today, and countless other media outlets. That flaming arrow sparked an overnight sensation and Vegas came calling.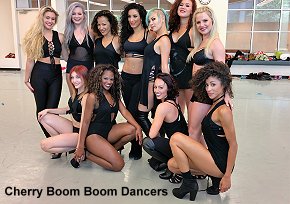 Cherry Boom Boom has now opened at Tropicana Theatre and is the ultimate playground for sex, music, love and rock-n-roll. Four ruthless women with incredible resumes worked together to create a new kind of show experience that hopefully will become a staple in Las Vegas. They are: Robin Lindsley Allen (Creator/Director and Choreographer), Shana Betz (Producer), Lynn Garlock-Wright, (Producer and Operations Director) and Associate Director, Carla Kama, an industry veteran who has worked on productions for Britney Spears, Rihanna, Jane's Addiction, Steven Tyler, Cirque du Soleil's Michael Jackson Immortal Tour and Michael Jackson One, and others. Cherry Boom Boom is leading a movement about empowerment for strong, sexy women - with a great storyline threaded throughout a visceral rock-n-roll performance. Music for the show will consist of heart-pounding, classic, Americana beats from Rock Royalty including Kid Rock, AC/DC, Lenny Kravitz, Melissa Ethridge, Joan Jett and so many more
Strong and sultry enough for a man; smart and sassy enough for a woman the movement and music keeps hips swinging all night long. Cherry Boom Boom performs Wednesday through Monday at 9 p.m. (Dark Tuesdays) inside the Tropicana Theater. Tickets are available for $59 (General Admission) and $79 (Preferred) plus tax and service fees. VIP seats in the Cherry Pit are available for $99 plus tax and service fees and include preferred seating, a program and a taste of Goufrais (the silky smooth cool treat from Germany). Ticket offers include Cherry Deals for Locals (2 for 1 tickets), Military Mondays ($50 for two tickets with valid Military ID at the Box Office) and Women Crush Wednesdays ($20 off tickets).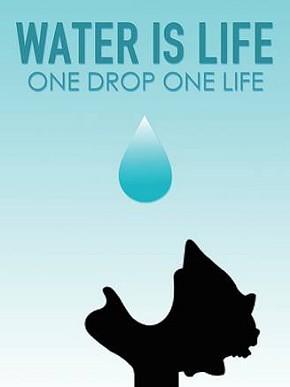 On Saturday, Oct. 15, ONE DROP invites the Las Vegas community to participate in the fifth annual ONE DROP Walk for Water presented by Barrick Gold Corporation where participants will help raise funds and awareness for critical water issues worldwide. This year, ONE DROP will encourage participants to carry weighted buckets during the walk in an effort to illustrate the strain and difficulty that millions of women and children face each day. The individuals and teams who carry the most weight will be rewarded with exciting raffle prizes at the end of the day to celebrate their achievements. Registration begins at 7:30 a.m. at Symphony Park at The Smith Center, followed by a warm welcome at 8:30 a.m. by Mayor Carolyn Goodman, who will kick off the race again this year.
The nearly three-mile walk will begin at The Smith Center at 9 a.m. and end at the Las Vegas Springs Preserve, where participants will enjoy complimentary food and refreshments, live entertainment, raffle prizes and more at a Harvest Festival presented by the venue. This year, Las Vegas' very own JayR Beatbox, a talented beatboxer and community activist, will serve as beloved emcee of the event. Joining him will be guest performers DJ JBray, who will provide a highly energetic soundtrack for the day's activities, Prodigy Dance Crew, who will deliver a special performance at one of the check points during the walk, and the Bishop Gorman Percussion Program, who will also perform live during the event to thank participants for their contributions.
ONE DROP's global mission is to develop sustainable water access and management projects, with the ultimate goal being to promote self-reliance in disadvantaged, rural regions of the world. ONE DROP also works in cities like Las Vegas, where the urgency for water conservation is at an all-time high due to the region's extreme desert climate. All proceeds generated at this event will benefit ONE DROP and the Las Vegas Springs Preserve through a special partnership between both companies. Interested walkers and teams can register online now at http://bit.ly/2cefEaj. Registration fees are $20 for individual and team walkers and $15 for students and seniors. Registration before Oct. 1 will receive a $5 discount.
db Brasserie's Award-winning Head Sommelier Devin Zendel welcomes guests to experience wines from The Boisset Collection during a special wine dinner at db Brasserie inside The Venetian. Brand Ambassadors from The Boisset Collection, Nico and Bibiana Snyman, will walk guests through a four-course dinner created by Chef Daniel Boulud and Executive Chef Vincent Pouessel, pairing each savory bite with wine from The Boisset Collection's extensive offerings of Franco-American origins.
The Boisset Collection Dinner will take place on Friday, Oct. 14 at 6:30 p.m. Tickets are $85 and required due to limited seating and can be purchased by visiting www.events.danielboulud.com or call db Brasserie at 702-430-1235.
TOP OF NEXT COLUMN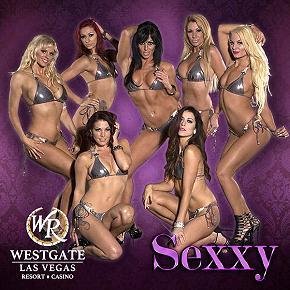 SEXXY, the award-winning sensual topless revue celebrates its 400th show at Westgate on Wednesday, September 28. (my birthday) Created, choreographed and directed by Jennifer Romas, SEXXY takes audiences on a journey through their favorite fantasies, alongside Las Vegas' SEXXY-est dancers and new state-of-the-art lighting and sound. Leave your inhibitions at the door as you enter this erotic, forbidden, tantalizing world of everything SEXXY. Featuring a collection of sensual, sexual, fun and enticing vignettes, SEXXY will arouse a standing ovation in one way…or another.
SEXXY Facts include: Number of shows - 400, Dance routines performed - 6,400, Costume changes - 6,400, Number of shoes worn - 240, White T-shirts ripped off - 1,212, SEXXY babies born - 3, Boxes of double-stick tape for pasties - 30, Laps SEXXY dancer Gabriella has sat on - 400 and Hugs given - Millions. SEXXY is performed Wednesday through Saturday at 10:30 p.m. in the Westgate Cabaret. Tickets are $39.95 GA and $59.95 VIP.
The First Annual Zombie Run to benefit Easter Seals Nevada will take place on October 22 from 8 a.m. - 12 p.m. The family-friendly event features a timed 5k and fun run. Avid runners and leisurely walkers alike will attempt to survive the apocalypse at the first annual Zombie 5k and Fun Run. Participants will join the walking dead during a zombie-infested timed 5k that will later lead into the Fun Run. Afterwards, survivors can celebrate at the City of Las Vegas' Fall Festival, featuring activities vendors and more. Make-up artists from ULTA Beauty will be on site to transform willing participants into blood sucking, flesh eating zombies. All ages and fitness levels welcome.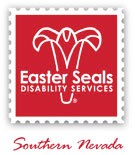 Early registration is currently available online. The $40 registration fee includes race entry, race bib, timing chip, t-shirt and award. Entrants will also have access to the City of Las Vegas' Fall Festival. Registration opportunities will be available at the event pending open availability only; advance online registration is encouraged at events.eastersealsnevada.org.
Since 1950, Easter Seals Nevadahas been advocating for, and working with, infants, children, youth, and adults who have disabilities and other challenges. The First Annual Zombie Run to Benefit Easter Seals Nevada will take place at Wayne Bunker Family Park 7351 W Alexander Road Las Vegas, NV 89129.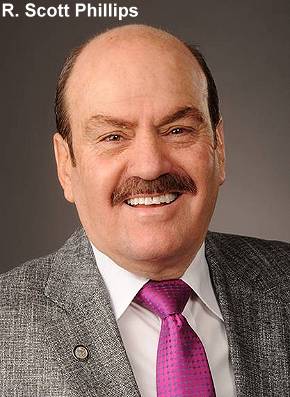 R. Scott Phillips, executive director of the Utah Shakespeare Festival, has announced his plan to retire at the end of the Festival's 2016 season. He will continue with the Festival through March 1, 2017 to ensure a smooth and successful transition for his successor.
R. Scott Phillips' decision to retire will bring to a close a career spanning forty years of continuous service to the company and its patrons. He has served as executive director since 2007 and was previously the Festival's managing director for 15 years, and prior to that, the marketing director for 13 years. Phillips is a 1975 graduate of Southern Utah University and was the Festival's first full-time employee. For over 40 years, Scott Phillips has been a guiding light and engine of the Utah Shakespeare Festival.
Under Phillips' leadership, the Festival has grown from three shows per year and a budget of $329,000 to nine plays in repertory and a $7 million operating budget. The Festival attracts more than 100,000 visitors annually. The opening of the new $39 million Beverley Taylor Sorenson Center for the Arts in July of this year was the capstone of his career. With this crowning achievement complete, Phillips said he felt it was the right time to step down and turn the reins over to someone else.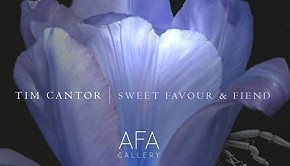 AFA Gallery was established in 1984 and focuses on edgy contemporary works by established living artists. The collection of paintings and sculpture is rooted in masterful figurative technique with layers of symbolism and dark complexity.
AFA Las Vegas Gallery is pleased to announce that renowned surrealist painter Tim Cantor will be the guest of honor at an exclusive reception on Saturday, Oct. 1 to celebrate the exhibition of his new works. A portion of proceeds from the evening's activities will go towards the Tyler Robinson Foundation. The exhibition is taking place simultaneously in AFA showrooms in New York and Las Vegas.
Sweet Favour & Fiend is the name of the exhibition and features original paintings, concept paintings, chiarographs, and limited edition prints on canvas by Tim Cantor. The limited edition artwork in Las Vegas will be accompanied by a selection of original artwork chosen by the artist. The collective works showcase Cantor's mastery of color and detail and expose that which Cantor both fears and reveres. Inspired by his waking dreams, the Artist blurs the line between dark and light, leaving the viewer to his or her own impression.
Tim Cantor's career blossomed from an early age. He began painting with oil at age five and at fifteen, one of his oil paintings was acquired for the permanent collection of the White House. Cantor prefers to paint during the stillness and silence of the night, alone with the imagination that comes to life in his work. He is recognized for his work with the popular rock band Imagine Dragons, with whom he has been on tour recently.
Cantor's work caught the eye of art aficionado and star of History's "Pawn Stars," Rick Harrison, who, with his partner, Las Vegas art expert Chad Sampson, are excited to introduce Las Vegas to this amazing talent.
Tim Cantor, members of Imagine Dragons and Rick Harrison will attend AFA Gallery's VIP reception on Saturday, October 1, from 6 - 8 p.m.
Sweet Favour & Fiend will be on view in its entirety through October.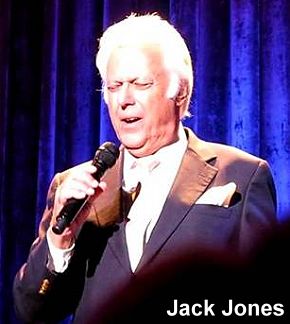 Two-time Grammy Award winner and Emmy winner, Jack Jones, will perform at Cabaret Jazz at The Smith Center on October 17-18 at 7 p.m. Jones will be accompanied by pianist Christian Jacob, bassist Chris Colangelo and drummer Kendall Kay during this performance inside the intimate venue. With over 50 recorded albums (17 of them charting Billboard's Top 20) and two Grammys, Jack Jones continues to charm audiences with his wit, sensitivity and vocal power. Jack Jones made his professional debut when he was just 19 years old during a stint as part of his father, Allan Jones' act at the Thunderbird Hotel and Casino in Las Vegas. Jones is widely known for his recordings of "Wives and Lovers" and "Lollipops and Roses." In addition to a successful recording career, Jones' credits include film and television roles; he has also performed and recorded popular theme songs for film and TV such as "Love with a Proper Stranger" and "The Love Boat."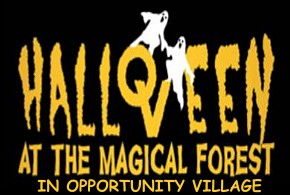 Opportunity Village is hosting multiple fall and Halloween themed events throughout September and October at the Magical Forest, located at Opportunity Village's campus on West Oakey Blvd. Opportunity Village's 4th annual HallOVeen opens Oct. 14 and runs through Oct. 31. HallOVeen will showcase the Magical Forest transformed into a spooky land of goblins and ghosts. This child friendly event will feature fun for the whole family with rides and attractions.
Opportunity Village will host its first ever OktOVerfest in partnership with Lee's Discount Liquor on Saturday, October 1 followed by the Spook-tacular Kids Fashion Show presented by Nordstrom on Sunday, October 2.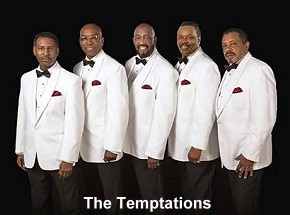 The Temptations, one of Motown's most successful and celebrated groups, returns to The Orleans Showroom Oct. 1 and 2. For the last 55 years, the group has pioneered popular music, selling tens of millions of albums with smash hits and sold-out performances. An essential component of Berry Gordy's original Motown machine, The Temptations began their musical career in Detroit in the early 1960's. The Temptations' sound, dress and tone evolved and their popularity continued into the 1980's with appearance on "Motown 25" in 1983, and into the 90's with an Emmy Award-winning NBC mini-series that chronicled the group's early days and rise to fame. To commemorate their 50th anniversary in 2010, The Temptations released the album "Still Here." In 2012, the group performed on "Dancing with the Stars" as part of Motown Week. The group continues to tour the globe, entertaining fans everywhere with their iconic harmonies, extraordinary flair and timeless soul. The Temptations consist of Otis Williams, Ron Tyson, Terry Weeks, Larry Braggs and Willie Greene Jr.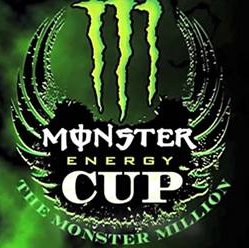 The Monster Energy Cup showcases the world's top Supercross riders in a head-to-head battle for the coveted Monster Energy Cup and the chance to win $1 million, the largest prize in motorcycle racing. This year's Cup is expected to bring out one of the deepest talent pools in years and fans can expect an epic battle among the sport's top competitors on Saturday, October 15 at Sam Boyd Stadium. Unlike any other race, the Monster Energy Cup challenges riders to compete in three, 10-Lap Main Events on a custom-designed track, inspired by five-time Supercross Class Champion Ricky Carmichael. The Monster Energy Cup posts a $250,000 purse with the winner walking away with a $100,000 check, and any rider that wins all three Main Events will take home $1 million. This feat has only occurred once in the history of the Monster Energy Cup when Ryan Villopoto grabbed the honor in 2011. New for 2016, the Monster Energy Cup track will feature the highest start in Supercross history. Located at the top of Sam Boyd Stadium, the start gate leads to a 165 foot starting ramp at a 33 degree decline.
Fans can enjoy a full day of entertainment at the Monster Energy Cup Pit Party, including rider autograph sessions, live music, freestyle motocross, BMX and drifting exhibitions. The Pit Party is free from 12:00 p.m. to 6:00 p.m. on Oct. 15 with a valid Monster Energy Cup ticket. At the same time, inside the stadium, riders will be sharpening their skills during practice and qualifying for their starting gate position in the Main Event. Tickets for the 2016 Monster Energy Cup start at $56 at (702) 739-FANS. Tickets will be available at the Sam Boyd Stadium Box Office on the day of the event only. Practice and qualifying begins at 12:00 p.m. and the Main Event begins at 6:00 p.m.
CONTINUE ON TO...:
> Entertainment Tidbits Archives
>Las Vegas News "Heard Around Town"
>Las Vegas Leisure Guide<