Cindy Williams, famed for her role as Shirley Feeney in the iconic television comedy Laverne & Shirley, will continue to guest star in the GFour Production of Menopause The Musical at Harrah's through October 1. The actress and author made her Vegas debut in July, marking the third time she has performed in Menopause The Musical having previously appeared in the Tampa, Florida and Laguna Beach, CA productions. The actress is playing the role of the fifth girlfriend, joining current cast members Vita Corimbi, Earth Mother, Jacquelyn Holland Wright, Soap Star, Lori Legacy, Iowa Housewife, and Lisa Mack, Professional Woman. Monica Heuser understudies all four roles. Menopause The Musical, "The Hilarious Celebration of Women and The Change" empowers audiences of all ages with its parodies of classic songs of the '60s, '70s and '80s in a show filled with memorable characters, optimism and laughter.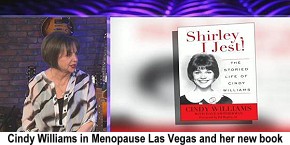 After each performance, Cindy Williams greets fans and signs copies of her memoir, "Shirley, I Jest!" a hilarious and heartfelt book about her life in entertainment.
In addition, at the August 25 performance, famed artist Charles Fazzino will present Willams with a 3-D Menopause The Musical original creation and will be on hand to sign posters following the show. Fazzino is one of the most popular and highly-collected pop artists of all time.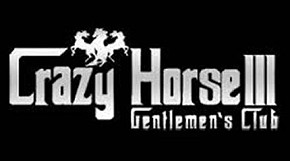 Crazy Horse III Gentlemen's Club will host "Topless Tailgate" game day viewing parties on Mondays, Thursdays, Saturdays and Sundays for the duration of the 2016 NFL and NCAA seasons beginning Saturday, Aug. 27. Football fans may watch their favorite teams live on the award-winning gentlemen club's massive 70-inch and 100-inch flat-screen televisions alongside the venue's gorgeous entertainers. Plus, Crazy Horse III is now offering "season passes" to all viewing parties, available for purchase at www.crazyhorse3.com. The passes, priced at $99 per person, include the choice of a bucket of four Bud Light bottles or three sponsored cocktails for every game. Every Monday, Crazy Horse III will offer season pass holders complimentary stadium-style food and two raffle tickets for the chance to win a variety of prizes. Those looking to arrive in style may arrive via Crazy Horse III's complimentary limo service, pending availability, by calling 702-673-1700 or using their app. The easy-to-use app, available for download on all mobile platforms, allows users to personalize their experience with features including table reservations, bottle service packages and dancer profiles.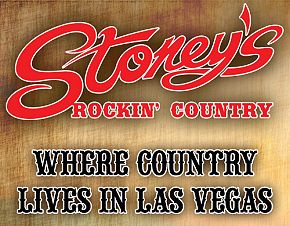 The World Famous Stoney's Rockin' Country, Las Vegas' premier venue for country music, is celebrating nine years in Las Vegas this August. To celebrate the 9th Anniversary, Stoney's Rockin' Country is giving back to customers over $9,999 in cash and prize giveaways, and $9 drink specials all month long. Stoney's Rockin' Country the go-to place for locals and tourists alike to find a taste of Nashville in the heart of Las Vegas is celebrating with a month-long party filled with prizes, drink specials, and great entertainment. In addition to headliner performances, Stoney's Rockin' Country brings a taste of Nashville to Sin City by providing guests with a venue to have a boot scootin' good time while enjoying free line dancing lessons, nightly drink specials, bull riding, pool tables, beer pong, and more. Stoney's Rockin' Country is located in Town Square at 6611 Las Vegas Blvd S, Ste 160.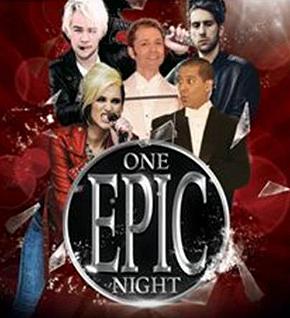 A brand new live stage show, "One Epic Night!" debuts Monday, Aug. 29 at the Plaza Hotel & Casino for a limited engagement featuring various finalists from blockbuster talent competition shows, like "The Voice," "America's Got Talent," "Masters of Illusion," and "American Idol." The 70-minute, all ages show runs Saturday through Wednesday at 7 p.m. beginning Aug. 29 until Jan. 4 inside the Plaza's iconic showroom. On some Saturdays, the show offers a 4 p.m. matinee instead of the 7 p.m. performance (September 17, 24, October 8, 15 and November 5, 12). The show is dark from Dec. 1 - 20.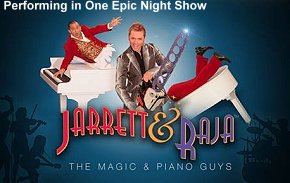 The show's performers from popular TV talent programs include: Megan Ruger, a contestant from season six of "The Voice" and season 10 of "American Idol;" Will Champlin, who placed third on season five of "The Voice;" Jarrett and Raja: "The Magic and Piano Guys," who were contestants on "Masters of Illusion" and "Shark Tank" and were Howie Mandel's wild card pick on season seven of NBC's "America's Got Talent;" and James Durbin, a singer and guitarist from Santa Cruz, Calif., who finished in fourth place on the 10th season of "American Idol." Produced by Frank DiMaggio and Nick Padgett of American Dream Concerts in association with Bonkerz Comedy Productions, the new show showcases audience favorites from top TV talent shows backed by a live all-star band featuring nationally known artists Stet Howland, Michael T. Ross and Brent Muscat. Ticket prices start at $59.95.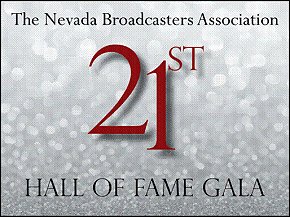 This year marks the 21st Nevada Broadcasters Association Hall of Fame Gala that takes place Saturday, August 20 at The Four Seasons. At The Nevada Broadcasters Association and Foundation (NVBA NVBF). 39 Nevada broadcasters have been selected to be inducted into the 2016 Nevada Broadcasters Association Hall of Fame. Each inductee has served in broadcasting a minimum of 20 years, with 5 of those years in Nevada. Nevada Governor Brian Sandoval and First Lady Kathleen Sandoval will be receiving the NVBA President's Award. The Pinnacle Award is being presented to Senator Gordon Smith, President & CEO, National Association of Broadcasters. Also being honored this year with the Lifetime Achievement Award, for their years of service and dedication to broadcasting in Nevada are Emily Neilson and Paula Francis, both formerly of KLAS-TV, Las Vegas. Special Honors will be presented to Tony Sacca and the late Rich Abajian.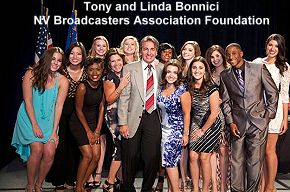 The mission of the NVBA is to promote and advocate for the Broadcasters of Nevada while serving the public. All money raised at the Hall of Fame Silent and Live Auctions goes directly to support the Nevada Broadcasters Foundation's Tony and Linda Bonnici Broadcasting Scholarship Fund which provides up to full tuition scholarships to students attending Nevada's Colleges and Universities. Eighty-five scholarships have been awarded over the past six years to talented and dedicated students of Broadcasting in Nevada.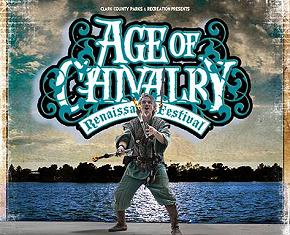 The 23rd Annual Age of Chivalry Renaissance Festival presented by Clark County Parks and Recreation returns to Sunset Park (2601 E. Sunset Rd.) Oct. 7 - 9.
Traveling back through centuries when knights and kings, maidens and wenches, minstrels and jesters ruled the world, the festivities begin on Friday, Oct. 7 and features various shows per day, more than 100 artisans, historical reenactments and plenty of food and drink to satisfy all. Guests looking to feast will be delighted in the variety of food and drink offerings including English feasts, meat pies, bangers & mash, beers, ales and more. Alcohol sales begin at 2 p.m. on Friday and will cease at 9 p.m. both Friday and Saturday evening and 4 p.m. on Sunday. The festival is open from 10 a.m. to 10 p.m. on Friday and Saturday, and 10 a.m. to 5 p.m. on Sunday.
Along with the traditional musical performances and the return of the dinner theater, this year's event will feature several smaller stages throughout the lands featuring entertainment and costumed performers, jousting tournaments, medieval pageantry including blacksmiths, stained glass designers, jewelers, wood workers, toy makers, perfume blenders, stone carvers and sword, dagger and armor craftsman - to demonstrate and sell their wares. The fair will boast a royal parade, ending with a public stoning, featuring kings, queens, warriors and peasants on Saturday and Sunday. Admission is $13 per day advance for adults and $8 per day advance for seniors ages 60 and older as well as children age six to 12. Ages five and younger are free. Three-day passes can be purchased for $30 for adults and $20 for children ages six to 12 and seniors ages 60 and older. Patrons may bring one sealed bottle of water, no carry-in food or pets.
---
Aid for AIDS of Nevada's (AFAN) 30th annual Black & White Party, returns on Saturday, Aug. 20 at 8 p.m. inside ARIA Resort & Casino. Hosted by Mark Shunock (host of Mondays Dark) and the "bearded lady of Las Vegas," Norma Layman (Jim McCoy), the highly anticipated event features savory food & beverage offerings, top-notch entertainment and DJs and exciting silent auction items. As always, what the costumes attendees wear will be the life of the party. Last year, 3,500 guests raised more than $145,000 to benefit AFAN's client service programs which help men, women and children living with HIV/AIDS in Southern Nevada. Guests will be treated to samples from some of ARIA's finest restaurants including Carbone, Herringbone, BARDOT Brasserie, Sage, Jean-Georges Steakhouse, Julian Serrano Tapas, Burger Lounge, Lemongrass, Blossom and FIVE50 Pizza Bar. Back Bar USA will return once again to pour top shelf spirits from a variety of brands including Tito's Handmade Vodka, Skyy Vodka, Modelo Especial, Absolut Vodka, Three Olives Vodka, Cutty Sark Prohibition, Bud Light, Bacardi Rum, Don Julio Tequila, Jack Daniels, Basil Hayden, Fiji Water and Red Bull. Fantastic silent auction items will be up for bid including meet and greets with Britney Spears, Jennifer Lopez, Mariah Carey, Lionel Richie and Olivia Newton-John. Additional items include tickets to Pet Shop Boys, Blue Man Group, Penn & Teller, Rock of Ages, Human Nature, Divas starring Frank Marino, Thunder From Down Under, Absinthe and more.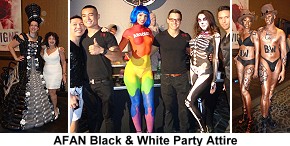 The $50 general admission ticket includes entrance to the official LGBT after-party at Piranha Nightclub and Temptation Sundays pool party at Luxor on Sunday, Aug. 21. VIP tickets are available for $125 and grant early entry at 7 p.m., as well as entrance to the VIP after-party hosted at JEWEL Nightclub at ARIA. VIP ticket holders also will have access to Hakkasan Las Vegas Nightclub at MGM Grand and 1 OAK Nightclub at The Mirage. Black and White attire is required for admission - as much as you'd like (or as little as you can get away with). As a "Right to Wear Red" year, AFAN will honor individuals with the distinction of wearing red in a sea of black and white for their dedication and commitment to AFAN's mission to help people living with HIV / AIDS.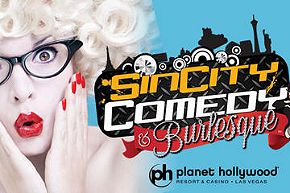 Sin City Comedy & Burlesque continues to entertain guests with a unique mix of comedy and burlesque. SCCB features an ever changing lineup of nationally known comedians and some of Las Vegas' sexiest showgirls -- it's a unique blend of laughter and sexy. In June, Sin City Comedy & Burlesque moved across the Mezz level of Planet Hollywood Resort & Casino to The Cabaret. This new sexy, intimate venue provides the perfect atmosphere and old Vegas charm to compliment this unique show. Seating is a mixture of classic cabaret style with comfortable leather chairs, couches and cocktail tables; standard general admission seating -- and if you prefer there's plenty of room to stand at the bar as well. Showtimes for Sin City Comedy & Burlesque are at 9 p.m. The show runs 7 nights a week.
Along with the venue change Sin City Comedy & Burlesque also introduced to Las Vegas the only rising comedy showcase on the Strip Tuesday nights called "Tease from the Strip" hosted by Comedian John Hilder. "Tease from the Strip" showcases many of Vegas' rising comedians with an eye toward molding future comedic stars as they compete for a nightly cash prize. The showcase has been so successful in its initial weeks that it has been expanded to Tuesday and Thursday nights immediately following Sin City Comedy & Burlesque. "Tease from the Strip" has no cover charge and offers 2 for 1 drinks for locals. Comedians looking to participate in the showcase must sign up at the end of any showcase. Tuesdays and Thursdays now offer even more laughs with the free comedy showcase. Tease from the Strip immediately follows Sin City Comedy & Burlesque on Tuesday and Thursday nights starting at 10:30 p.m.
TOP OF NEXT COLUMN
Jeff Civillico, headliner at Flamingo Las Vegas, is the show's host of The Weekend in Vegas a new entertainment-news program that focuses on the latest destination happenings in Las Vegas each weekend. The show takes place in front of a live audience at The LINQ Promenade an open-air shopping, dining and entertainment district in the heart of the Las Vegas Strip with the iconic High Roller, the world's tallest observation wheel, as its backdrop. The Weekend covers all facets of Las Vegas - music, food, shows, nightlife, art, charity events, fashion and more. While much of the show is filmed at The LINQ Promenade, a variety of Vegas experiences are covered both on and off The Strip. The show officially launches on Thursday, August 18th with a red carpet at The LINQ Promenade fountain at 8 p.m., and the show's taping at 9 p.m. Beloved entertainer and Flamingo Las Vegas headliner Olivia Newton-John is scheduled to appear on the show. Venetian headliners Human Nature will perform songs from their show Jukebox.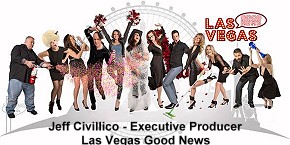 Tapings will continue every Thursday following at The LINQ Promenade fountain from 9 to 11 p.m. A 30-minute version of the show airs every weekend on KTNV. Clips of the show can be viewed in-room by guests staying at Caesars Entertainment properties, and in taxis through Taxi TV. The show's sponsors include Vegas.com, LiveNation, and Brooklyn Bowl.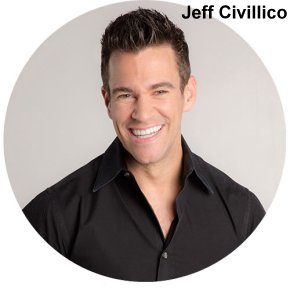 The stage for The Weekend in Vegas is an attraction in itself. A shipping container has been repurposed into a portable two-story studio and is placed on top of The LINQ Promenade fountains each week with the assistance of a crane. The lower stage features guest musicians, celebrity performers, and interactive games or the live audience. Upstairs, The Weekend house band entertains the crowd. Audience members who come to the show in person have a chance to be on TV, win prizes including free drinks, show tickets, even a cruise.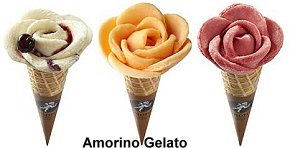 And while you are at The Linq Promenade stop by Amorino, widely considered by Europeans to be one of the best gelato brands in existence and known for its unique flower-shaped gelato and all-natural flavors. Amorino is celebrating the opening and ribbon cutting of its U.S. flagship location at The LINQ Promenade in a new 1,500-square-foot space located at the west end of The LINQ Promenade. This is Amorino's second location in Las Vegas which marks the 150th store worldwide. The new venue will be able to accommodate up to 50 people with plush seating inside the high-end space.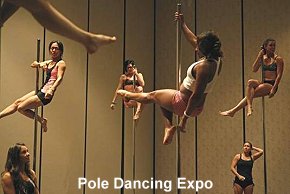 Usually when most of us think of Pole Dancing we think of it only as erotic. However, Pole Expo has shown that Pole fitness has competitions and championships and celebrates and educates the dance form that's changing the world by educating both women and men alike about the world of pole fitness. The largest worldwide event in pole fitness, Pole Expo returns to Las Vegas Wednesday, Sept. 7 through Sunday, Sept. 11 at the Hard Rock Hotel and Casino. With thousands of pole fitness enthusiasts flocking from more than 50 countries, Pole Expo 2016 highlights the industry's finest with a five-day event including workshops, competitions, seminars and guest performances. In its fifth year, Pole Expo has quickly become the go-to event celebrating the unique fitness and dance form like never before, bursting with nightly events. A special appearance by Jalles Franca, as MJ THE LEGEND, and Tomoko, age 70, from Italia's Got Talent will kick off opening night ceremonies. For expo passes, special event ticket pricing and a complete line-up of activities, visit www.PoleExpo.com. Single day passes are $79 and weekend passes are $185 and include nightly events.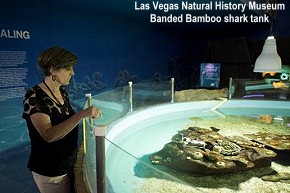 A mother Banded Bamboo Shark housed at the Las Vegas Natural History Museum's Marine Life Gallery, laid 24 eggs to be hatched and raised at the Museum's dedicated shark hatchery. Among the 24 eggs, three baby sharks have emerged and have been named Phelps, Miller and King - symbolic of the 2016 USA Olympic Swim Team members including Michael Phelps, Lilly King and local Vegas Olympian, Cody Miller. Once laid, the eggs are placed in the hatchery, located in the Marine Life Gallery. The hatchery is back-lit and the eggs are translucent making the development of the sharks something that can be observed and measured.
The purpose of the Museum's hatching program, and all parts of the Museum, is to educate the Southern Nevada community about the wonders of natural science. This rare and unique scientific occurrence offers guests an inside look into the biological development of sharks. The sharks will eventually go to the Shark Reef at Mandalay Bay to live permanently. Admission to the Las Vegas Natural History Museum starts at $10 for adults. For more information on the other galleries at the Museum www.lvnhm.org.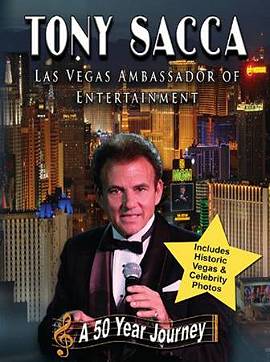 'TONY SACCA'S VEGAS THE STORY' will open in Windows Showroom at Bally's on Friday, September 23 and continue for afternoon shows at 2 p.m. with a multi-talented cast. The show, created and written by Sacca with added material and story consulting by the late David Brenner, is the story of Las Vegas' history with humor and song. Music is under the direction of Grammy award winner and longtime friend of Sacca's, Gary Anderson. "Tony Sacca's Vegas The Story" will highlight a cast of five on stage. Along with Sacca, the show will feature comic impersonator Tom Wallek with special performances by Joelle Righetti, Amanda Kaiser and Nellie Norris; plus understudies noted impersonator Rich Natole and songstress Laurie Caceres. The afternoon show will present the history starting from the 1930s to the present day with a spotlight on Las Vegas headliners from the very first one to Jennifer Lopez.
Other shows featured in the Windows Showroom at Bally's include: Wayne Newton's "Up Close and Personal;" "Paranormal: Mind Reading Magic" starring Frederic Da Silva; "50 Shades! The Parody;" and "Tony N' Tina's Wedding."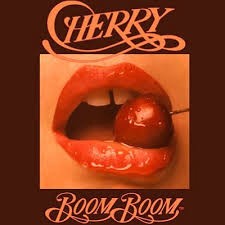 Cherry Boom Boom an explosively sexy, modern stage production will open at TROPICANA on September 8. Cherry Boom Boom is 75 minutes of heart-pounding Americana music, immersive staging and electrifying dance; the ultimate playground for sex, music, love and rock-n-roll - strong and sultry enough for a man; smart and sassy enough for a woman. The cast features 12 dancers, 5 performers for specialty acts, "Boomettes", 4 musicians for live performances and 2 comedia del arte actors.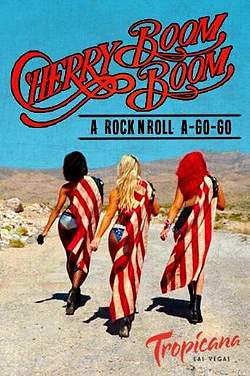 With a universal love story of boy meets girl, boy loses girl, boy finds girl again, Cherry Boom Boom tells the story through performance of dancers, actors, musicians, and breathtaking specialty acts. Featuring legendary rock classics by musicians ranging from Lenny Kravitz to Led Zeppelin: Joan Jett to Elvis, Cherry Boom Boom goes way beyond a rock concert experience or a sexy stage revue. Tickets are now on sale. Previews run from September 8 through 19th. Cherry BOOM BOOM plays nightly in the Tropicana Theater.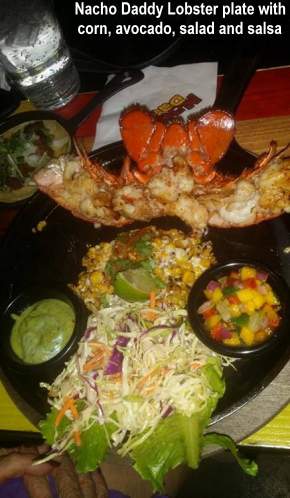 Nacho Daddy can now be enjoyed by millions on the famed Las Vegas Strip at the restaurant's newest location in Miracle Mile Shops at Planet Hollywood. From its signature nachos and combination plates to mouthwatering margaritas and the famous Scorpion Shot, Nacho Daddy offers the best in creative Mexican cuisine. Nacho Daddy on The Strip serves breakfast, lunch, dinner, and late night; Sunday - Wednesday 8 a.m. - 2 a.m. and Thursday - Saturday 8 a.m. - 3 a.m. Locally owned and operated, Nacho Daddy steps up their game for the Strip location. Boasting more than 6,000 square feet, 32 foot ceilings and seating for approximately 230 people; Nacho Daddy on The Strip features a state-of-the-art sound system; 21 high-def, big screen televisions perfect for all sports action; a large projection TV for special programming; and a private dining room for parties and events. Guests can enjoy watching the chefs prepare favorites in the open kitchen from booths, banquettes and table seating in the dining room or enjoy people watching on the street below from the mezzanine overlooking Harmon Avenue. If the bar is more the scene, cocktail fans can delight in house-made margaritas from the large bar that opens to the patio through fun, yet functional hangar-style doors. Nacho Daddy has something for everyone, including a substantial vegetarian and vegan menu and gluten-free options. I was invited for the opening and was very impressed. Everything was delicious, especially the lobster plate with side trimmings. Nacho Daddy is located steps off the Strip, accessible via Miracle Mile Shops or Harmon Avenue. Free valet parking is also provided through Miracle Mile Shops.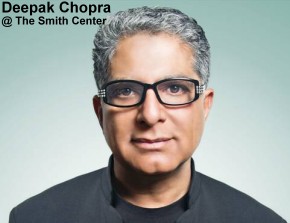 The Smith Center for the Performing Arts and SPI Entertainment welcomes renowned author and medical professional, Deepak Chopra to the Reynolds Hall stage in his Las Vegas premiere for a one-night-only engagement of 'The Future of Wellbeing.' The presentation will take place on Friday, Oct. 28 at 7:30 p.m. with tickets starting at just $35. A limited number of premium VIP packages will be available for purchase and include a special meet and greet pre-show reception with Chopra, a signed copy of his book Radical Beauty and complimentary refreshments. His latest book out this September is ' Radical Beauty - How to Transform Yourself from the Inside' and Chopra will bring his wisdom and extensive knowledge of alternative medicine to the Reynolds Hall stage for an invigorating evening of conversation and enlightenment. Chopra will address questions like: "Is there an ultimate reality?;" "Do we have the ability to influence the future evolution of the cosmos?;" "How does our understanding of consciousness also enhance our capacity for total wellbeing?" Additionally, Chopra will discuss practical ways to experience higher consciousness, transformation and ultimate healing.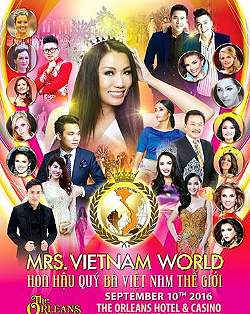 Mrs. Vietnam World 2016, the 28th annual international pageant showcasing the beauty and talents of married Vietnamese women from around the world, will be held at The Orleans Showroom on Sept. 10 at 6:30 p.m. The competition will feature Viet Tao as emcee, performances by singer Khac Viet and vocal group "The Men," along with a fashion show by designer Tommy Nguyen. The winner of the pageant will be awarded a 2017 Porsche 718 Boxster for one year during her reign, a custom crown made with Swarovski crystals, designer gowns and will have the honor of representing Vietnam at the Mrs. World pageant in South Korea. Tickets start at $38.15 at 702.284.7777.
---
Monte Carlo Hotel and Casino will close its pool as well as the outlets located along the Street of Dreams including The Pub effective October 3. The venues will close as the resort begins a $450 million transformation that will include two new luxury hotel experiences: Park MGM and The NoMad Las Vegas. Guests seeking a pool experience during their stay at Monte Carlo will be given access to pools at MGM Resorts International sister properties.
CONTINUE ON TO...:
> Entertainment Tidbits Archives
>Las Vegas News "Heard Around Town"
>Las Vegas Leisure Guide<