Dirk Arthur Wild Magic premieres Saturday, August 24 at the International Westgate Theater at 4:00 p.m. Dirk Arthur has been thrilling audiences of all ages with spectacular illusions, while increasing awareness for preserving wildlife and the environment. In his new fast-paced show, breathtaking big cat magic is interwoven with comedy, beautiful dancers and large-scale illusions.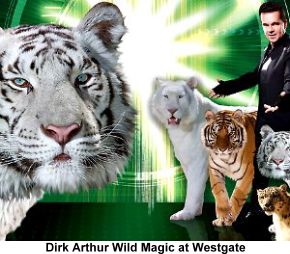 Dirk Arthur is a leading advocate of preserving endangered species and for the humane and proper care of all animals of the world. During his show, audiences can instantly see his love for his animals as they are treated with the utmost respect and gentleness. To that end, a portion of the proceeds from merchandise sales at his show will be donated to various animal care and conservation programs, animal sanctuaries and towards developing educational programs in schools to create awareness and educate future generations about the importance of endangered animal preservation.
I recently had a staycation with my daughter at the Westgate and once again saw the show SEXXY. Better than even before, this is a WOW and talented show that gives you all you expect, if you leave your inhibitions at the door.
I also went to the Elvis exhibition. This exhibition, direct from the Graceland Archives, showcases the man, the performer and the music that revolutionized popular culture around the world. Although I have been to the actual Graceland, this exhibition is extremely interesting.
---
Lance Burton's "Billy Topit Master Magician" World Movie Premiere is September 24th at Brenden Theaters in The Palms. The event and limited release will benefit local charities. Produced and directed by Lance Burton with screenplay by Lance and Michael Goudeau, "Billy Topit Master Magician" is not a biography of Lance Burton's life but a fictional character in a fictional setting that happens to be set in Lance's adopted hometown of Las Vegas. The independent comedy took over five years from idea to theatrical release and has been Lance's labor of love since retiring his stage show in 2010 at the Monte Carlo Resort.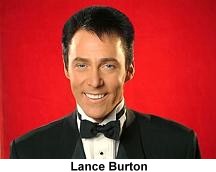 The cast of Billy Topit is full of many of Lance's friends, most of which are magicians, jugglers, comedians, as well as actors. Louie Anderson, Mac King, Robin Leach, as well as Criss Angel, all making cameo appearances. While there might be a nightmare scene in the movie, this is a family friendly movie.
TV personality Ross Mathews will bring his charisma and his own fashion-forward monochromatic look to Las Vegas when he hosts Aid for AIDS of Nevada's (AFAN) 29th Annual Black & White Party on Saturday, Aug. 29 at 9 p.m. inside The Joint at Hard Rock Hotel & Casino. The premier party of the year will showcase a pop up wedding chapel and fully ordained officiant to perform weddings and vow renewals for the first time in Black & White Party history.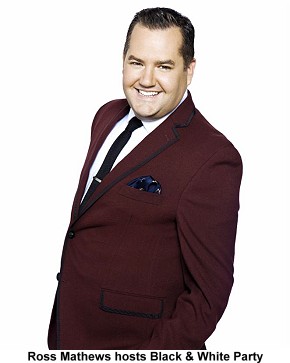 Entertainers including The Perry Twins, Maren Wade, "Love is Love" by Legends in Concert, Pia Zadora, DJ Axis, Nick Ayler, The Sound Collage, Brandon Godfrey and Boiis will take the stage while steampunk-inspired decor from the International Special Events Society (ISES) transforms the venue. Guests will sample bites from top restaurants including Culinary Dropout, Ferraro's, FU, Pink Taco, 35 Steaks + Martinis, Hexx, Popcorn Girl, Jamba Juice, Brio and more. Back Bar USA will pour top shelf spirits from its portfolio of brands including Bacardi, Corona, Cavalli Vodka, Absolut and Jameson.
---
The ancient Japanese art form of Kabuki was only on the Las Vegas Strip for three days in a never-before-seen spectacle. Amazing to see were larger-than-life animations and stunning water choreography. There was an extraordinary rendition of Kabuki masterpiece Koi Tsukami or "Fight with a Carp" as an enormous fish and turbulent sea were projected onto the Fountains of Bellagio in an epic battle scene. Too bad it is not a continuing spectacle.
This Kabuki Spectacle was part of MGM Resorts' larger commitment to celebrating Japanese culture and the arts, which also includes recently debuted art installations by renowned sculptor Masatoshi Izumi and the first-ever Japanese-inspired display at Bellagio's Conservatory and Botanical Gardens.
---
X Comedy Uncensored Fun Show at Flamingo is a fun night to experience. I saw the show with Las Vegas' own Piff the Magic Dragon who is now in the semi-finals and headed for the big win top spot on America's Got Talent 10th season. He is hilarious and also performing were: Nancy Ryan, John Bizarre, Dennis Bair and the incomparable Joe Trammel.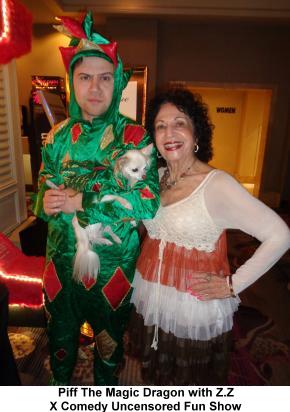 Jabbawockeez are currently starring in the acclaimed "PRiSM" show at the Luxor Las Vegas. They will be following up with a newly reimagined performance at the MGM Grand this Fall. Jabbawockeez are considered dance movement pioneers having shattered the glass ceiling for dance groups worldwide as the first dance crew to ever headline their own show in Las Vegas.
Jabbawockeez, the highly-accomplished, award-winning hip hop dance group, will bring their innovative choreography, intricate synchronized style and signature white masks to Universal Studios Hollywood in an electrifying new show during "Halloween Horror Nights," beginning Friday, September 18 until November. The all-new, high energy Jabbawockeez show, created exclusively for "Halloween Horror Nights," will transport guests into a new realm of gravity-defying choreography accompanied by stunning special effects, pulse-pounding music and the Jabbawockeez unique brand of humor.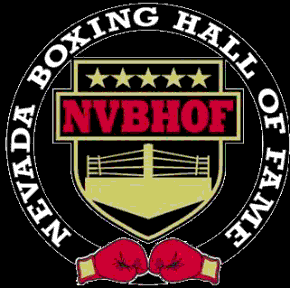 The third annual Nevada Boxing Hall of Fame Induction Ceremony Gala was held at Caesars Palace with star-studded attendance of champion boxers. Actress Rosie Perez once again was M.C. along with prominent Broadcaster Al Bernstein. (I knew him years ago when his hair was black).
The 2015 inductees were:
Floyd Mayweather, Lennox Lewis, Marvelous Marvin Hagler, Felix Trinidad, Marco Antonio Barrera, Roger Mayweather, Eddie Mustafa Muhammad and Sugar Ray Leonard.
Floyd Mayweather, was honored as the Nevada Fighter of the Year, and was presented the award by legendary Hall of Famer Sugar Ray Leonard.
The audience consisted of 1200 people and there were many speakers including the inductees, however, I was at a disadvantage to both see and hear them. Usually, as press, I am seated in an area where I can do justice to my column, however, I was seated at the very back and far side of the room and could not even see the stage and was told not to leave that area. The sound generally was not good, but where I was, I was not able to hear or distinguish the words. Fortunately, there were some videos and so I really was at the event watching videos. Good Memorial videos were shown of some of the great champions who had passed on. The event was very long and people were leaving way before Mike Tyson talked about Muhammad Ali who was honored by his daughter who attended, as "The Greatest" could not.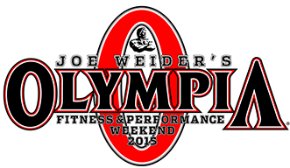 The Pinnacle of Bodybuilding, Joe Weider's Olympia Fitness & Performance Weekend, returns to the Orleans Arena September 17-19.
For the 10th consecutive year, the Mr. Olympia contest - an annual bodybuilding competition sanctioned by the International Federation of Bodybuilders Professional League (IFBB Pro League) - will take center stage at the Orleans Arena. Iconic champions of the past Arnold Schwarzenegger, Lee Haney, Ronnie Coleman and Las Vegas' own Jay Cutler have all donned the title Mr. Olympia.
More than 200 athletes are expected to compete in seven divisions, with the greatest bodybuilders in the world headlining the star-studded weekend. Four-time defending champion Phil "The Gift" Heath will go for his fifth consecutive Mr. Olympia title, but standing in his way are a host of formidable competitors, like Shawn Rhoden, Dennis Wolf, Dexter Jackson, Mamdouh Elssbiay, Roelly Winklaar, Branch Warren and other top contenders.
Friday, Sept. 18 at 7 p.m. - Mr. Olympia Judging, Fitness, Bikini Finals
Reserved seating - $72 to $176
Saturday, Sept. 19 at 7 p.m. - Figure, 212 Showdown and Mr. Olympia Finals
Reserved seating - $88 to $237
On Thursday, Sept. 17, fans can meet the sport's superstars at Meet the Olympians, located at the Orleans Arena Concourse Level. VIP ticket holders and Platinum Members will be granted early entry at 7 p.m. The event is open to the general public, free of charge at 8 p.m.
TOP OF NEXT COLUMN
Triple George Grill is celebrating 10 years in downtown Las Vegas. Triple George, recognized for its power lunch specials, happy hour offerings and classic cuisine was one of the first independent eateries to emerge in the beginning years of the revitalization of downtown Las Vegas, paving the way for what is now a thriving and eclectic urban dining scene. Case Cicchelli, General Manager of Triple George Grill said. "Our amazing staff and guests are the reason why we have enjoyed longevity in downtown Las Vegas for the past decade, and we want to thank everyone. Triple George Grill is located at 201 N. Third Street. Complimentary valet parking is available at Downtown Grand.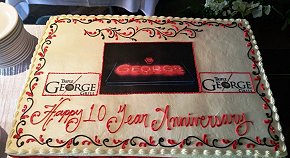 Jeff Civillico's "Comedy in Action" will be staying at The Flamingo Bugsy's Cabaret beyond this summer's 2 and 4pm shows through Labor Day Weekend. Jeff returns to The Flamingo on September 20th as a 5:30pm show. Jeff Civillico is a master juggler and comedian, but does so much more in his fast paced high energy show "Comedy in Action." Jeff has also been named 2015 "Cultural Advocate / Entertainer of the Year" by VEGAS INC and Greenspun Media Group for his work with Win-Win Entertainment and as a Caesars Entertainment Headliner. Jeff Civillico founded the non-profit organization Win-Win Entertainment, which matches charity organizations in want of amusement with entertainers wanting to give their time. Win-Win Entertainment! is moving forward to do 220+ events in 2015 - for hospitals, senior care facilities, special needs facilities, The USO, etc. Hospital shows / visits continue, with expansion beyond UMC to Sunrise Children's Hospital and St. Rose Hospitals.

---
On Labor Day 2015, the only Cherub Statue to ever be recovered from the "Ship of Dreams" will be removed from its temporary display at Titanic: The Artifact Exhibition inside Luxor Hotel and Casino. Brought in for a limited-time engagement, the bronze statue made its Las Vegas debut in Feb. 2015 and is the latest artifact to be installed in nearly two years. Originally scheduled to be removed in March, the cherub's engagement was extended due to popular demand. Visitors who purchase general admission tickets will get one last chance to see the rare statue before its removal from the historic gallery.
---
Magician Tommy Wind who performs in his own theater at the Tommy Wind Theater on The Strip will appear every Friday night at 8 p.m. on "Masters of Illusion"on the CW network thru October. On his first appearance Tommy Wind made a Lamborghini appear on stage. At 25 years old he's the youngest magician on the series.

The series is hosted by actor Dean Cain of Superman fame. The 13-part TV series puts magic back on the map in TV land and is family friendly. There will be a variety of some 38 magicians on "Masters of Illusion" with most of them coming from Las Vegas including Greg Gleason, Murray Sawchuck, Jeff McBride, Chipper Lowell, Michael Turco, Greg Frewin, Michael Grandinetti, Piff The Magic Dragon among others. "Masters of Illusion" features hilarious comedy magic, escape artists, cutting edge illusionists and perplexing interactive mind magic. Also appearing will be the Imagine Dragons and Metamorphosis. Gay Blackstone is the executive producer. It was filmed on the famed Hollywood Boulevard, New York's Times Square and venues in New Orleans and Orlando. The CW Network revived the old PAX Master of Illusion series because of it's success.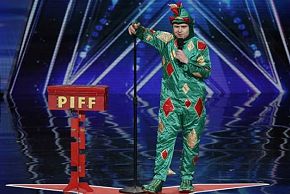 Lula Washington Dance Theatre, celebrating its 35th anniversary, brings to The Smith Center its explosive blend of modern dance, ballet, and Afrocentric rhythms in a powerful, high-energy performance Wednesday, September 16 at 7:30p.m. Lula Washington Dance Theatre with guest jazz artists Kamasi Washington & Marcus L. Miller is a dynamic dance company and two phenomenal jazz bands will join forces for a one-time only evening of electrifying movement and music.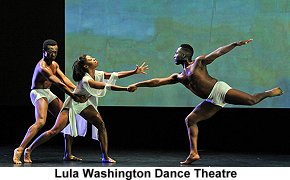 Sherry Gordy, daughter of the legendary music mogul Berry Gordy, founder of MOTOWN Records, just celebrated the second anniversary of her hit weekly show, Sherry Gordy Presents TAKE THE STAGE. An open-mic talent showcase inspired by MOTOWN, takes place at Club Tequila inside Fiesta Rancho every Thursday night. Dedicated to providing a platform for iconic legends, as well as up-and-coming artists in Las Vegas to showcase their talent, Sherry Gordy Presents TAKE THE STAGE enlists a combination of established, nationally-known artists singers and musicians, as well as comedians, poets, dancers, magicians and more.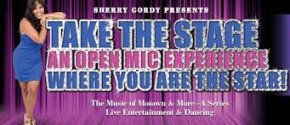 Brunch goes bottomless at Mercadito at Red Rock Casino with the addition of the "No Mas Pantalones Brunch" every Saturday and Sunday 11 a.m. - 3 p.m. Full disclosure - only the mimosas are bottomless, guests still need to wear pants. The special includes one brunch item and unlimited Mercadito mimosas including regular, strawberry, pineapple, guava or mango for $25 per guest. Additional brunch items and cocktails are available for purchase.
---
Vegas' swanky juice bar, The Juice Standard, will give its most avid juicers the chance to share why they love cold-pressed juice with an Instagram competition held throughout the entire month of August. To enter, participants should post photos of their favorite juices with a brief story about why they are passionate about juice and overall nutrition and well-being. To be qualified to win the grand prize, entrants must use the hashtag #WhyICleanse and also tag The Juice Standard using its Instagram handle, @thejuicestandard. The story and photo with the most likes at the end of the month will receive a complimentary three-day cleanse of their choice, normally priced at $195. The following three runners- up will earn a one-day cleanse of their choice, valued at $68. The winner and runners-up will be announced on Instagram and Facebook Tuesday, Sept. 1.
The stylish juicery opened its first shop, located at 4555 S. Fort Apache Rd., in March 2014, offering a variety of cold-pressed juices in 16-ounce, glass-bottle "Singletons" and as part of several juice cleanses, as well as super-food smoothies, specialty espresso drinks, and a signature "Acai Crunch" bowl. This April, The Juice Standard opened the doors to its Green Valley location at 2530 St. Rose Pkwy. Both locations are open Mon. through Sat.7 a.m. - 8 p.m. Sun. from 9 a.m.
---
The Board of Directors of Epicurean Charitable Foundation of Las Vegas (ECF) and Avero LLC have selected University of Las Vegas, Nevada junior Karen Nava as the winner of the 2015 Avero New York City Restaurant Education Experience. The annual experience sends one deserving ECF scholarship recipient, along with their respective mentor, to New York City for a four-day immersion into the food and beverage industry. The selected student earns the opportunity to meet and learn from leading chefs, managers, restaurateurs and hoteliers while visiting some of the city's most prominent dining establishments. Karen Nava will enjoy New York City from Monday, Aug. 17, through Thursday, Aug. 20, alongside her ECF mentor Ana Marie Mormando. Mormando serves as general manager of The Mansion at MGM Grand and has been vice president of ECF for the past three years, joining more than 25 other leading hospitality and food and beverage executives that make up the ECF Board.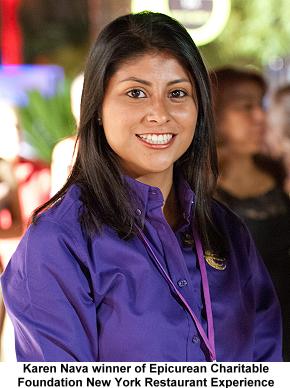 Fremont Street Experience's Rock of Vegas 2015 summer concert series will conclude this Labor Day weekend with a free concert on Sunday, September 6 at 9 p.m. featuring Kansas and special guest Blue Oyster Cult performing on the 3rd Street Stage. Every May through September, Fremont Street Experience transforms Downtown Las Vegas into the hottest place to be with the annual Rock of Vegas summer concert series; one of the most popular summertime events in Las Vegas featuring rockin' nightly entertainment, free headliner concerts and Viva Vision shows.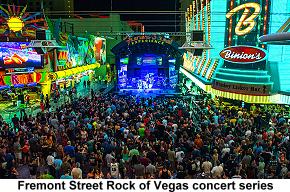 Las Vegas Young Entertainers will take the stage in Helen Joy's 11th Annual Broadway Vignettes on August 21 and 22. Las Vegas' youngest stars will come together to perform memorable songs from Broadway favorites including "Dreamgirls," "Wicked," "Phantom of the Opera," "Annie," "Grease," "South Pacific," and "Rock of Ages." Featuring solo and ensemble numbers, the showcase will benefit Rudy Foundation, which provides scholarships for youth in performing arts, sports, and academics. This all happens at the Summerlin Library and Performing Arts Center. Tickets $15 at www.showtix4u.com.
---
The Utah Shakespeare Festival has had very large crowds for their summer shows. The Taming of the Shrew has been a huge success, so much so that tickets are hard to get. To help out, The Utah Shakespeare Festival has added a matinee performance on August 18.
The Summer Festival will soon be over, and the Fall shows will open with: The Two Gentlemen of Verona and Dracula.Favorite actors from past years and from this summer, as well as some actors who are new to the Festival will be gracing their stages this fall in Dracula and The Two Gentlemen of Verona.
CONTINUE ON TO...:

> Entertainment Tidbits Archives
>Las Vegas News "Heard Around Town"
>Las Vegas Leisure Guide<