A vision nearly 20 years in the making The Smith Center for the Performing Arts celebrated one full year of operation on March 10. The Smith Center has truly become the Heart of the Arts® and has made a name for Las Vegas in the performing arts world. Noted for "representing Las Vegas' artistic coming of age" by the Associated Press and others, The Smith Center has garnered an impressive roster of accolades since opening and has ushered in a new era of entertainment and arts education for Southern Nevada.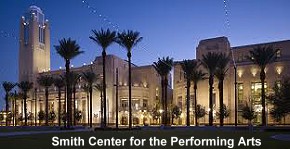 With its iconic Carillon Tower bells having rung more than 4,380 times over the past year, The Smith Center sits as the flagship of the 61-acre Symphony Park development in Downtown Las Vegas and has become the city's premier cultural icon. Considered a timeless architectural triumph, The Smith Center has hosted more than 220 volunteer-led tours of its Art-Deco campus bringing more than 5,500 people through its doors. Additionally, the center's 222 valued volunteers have dedicated a combined 7,748 hours over the past year.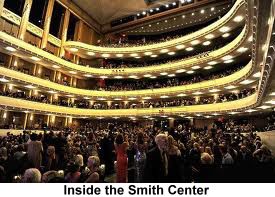 ---
---
Wow! The new Galaxy Luxury+ 8 Movie Theatres in Henderson has a theater design that is truly luxurious and you can experience a movie in a whole new way. Seating in the reclining leather lounge chair with a powered footrest and attached snack table is more than comfortable. Wide aisles, fantastic wall to wall and floor to ceiling screens and awesome surround sound are what all theatres should rival. And, if you want to indulge, beer on tap and wine is available.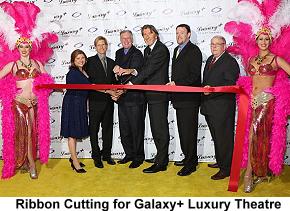 A pre-opening party had a celebrity red carpet, showgirls and classic and comic movie characters mingling with the invited crowd. Rafe Cohen, president of Galaxy Theatres, who has invested $4.5 million to renovate this theater, was honored with proclamations from Henderson Mayor and Councilwoman Gerri Schroder. Guests enjoyed this movie experience by viewing Oz The Great And Powerful in either 3D or 2D.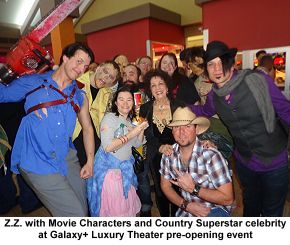 ---
Rock 'n' Roll Fantasy Camp highly successful music-magic experience is scheduled for April 4 -7. Headlining the camp are arena rock legends Def Leppard (Joe Elliott (vocals), Vivian Campbell (guitar), Phil Collen (guitar), Rick "Sav" Savage (bass) and Rick Allen (drums)). For four days this spring Rock 'n' Roll Fantasy Camp is presenting a once-in-a-lifetime musical experience dedicated to two Rock and Roll Hall of Fame living legends. 2013 GRAMMY Award® winning, renowned singer/songwriter and co-founder of The Beach Boys, Brian Wilson and eight-time GRAMMY Award winning guitar virtuoso, Jeff Beck will be in Las Vegas April 18 - 21 for an exclusive music camp. Registration is open now.

The rock camp provides music fans the opportunity to jam nightly with legendary rock stars, write and record original songs, participate in master classes and perform live on stage in front of family and friends.
Registration is open now, offering campers the option of purchasing a four day Headliner package or Recording Star package. Both packages include lunch daily, scheduled classes and daily jam sessions, an opening night cocktail reception and a DVD of the final concert performance. For registration and additional camp information, call 1-888-762-2263 or visit www.rockcamp.com.
---
Downtown Las Vegas has now come of age with a topless show at the D.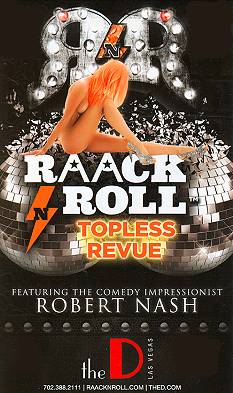 X Burlesque producer, Angela Stabile created Raack N Roll, a very entertaining late night topless revue that performs at 10:30 p.m. Sexy gorgeous gals are dressed and undressed in imaginative fantasy role-playing costumes that are everything in between naughty nurses, tantalizing students, teachers and ---- ? These gals really know how to dance as they dance to rock classics from great bands and use the small stage to their advantage in first-rate production numbers.
There are many specialty acts such as an alluring bath scene with running water, acrobatics on a swing and many more surprises. Adding to the fun and enjoyment is host of the show, expert comic impressionist, Robert Nash. Nash, who looks like Robert DiNero and does his character perfectly, does an amazing variety of impressions and spoofs of famous personalities that are not usually done. The dazzling gals also interact with the audience in this stimulating adult revue that highlights all a topless show can offer.
---
THE PHAT PACK has returned to The PLAZA Showroom that had closed for renovations. The new hit musical show THE PHAT PACK which opened in November 2012 to rave reviews has three Broadway performers sing the great songs of Broadway, American Standards, Las Vegas favorites, along with some hilarious new original songs as they share some stories of their lives and careers THE PHAT PACK performers are: Ted Keegan -The Phantom in "Phantom of the Opera," Randal Keith -Valjean in "Les Miserables"and Bruce Ewing - Jinx in "Forever Plaid." At the opening night performance, Plaza Executive Jonathan Jossel presented The Phat Pack with an official proclamation from Mayor Carolyn G. Goodman, naming March 13, 2013 "PHAT PACK Day" in the City of Las Vegas.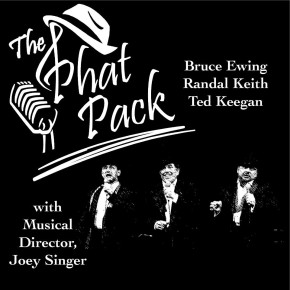 THE PHAT PACK performs Wednesday through Sundays at 5PM.
---
Señor Frog at Treasure Island kicked off Spring Break with 'Glow Party Wednesdays. The entire upper level of Señor Frog's was transformed into a colorful black light paradise with white fabric covering the walls, glow bracelets, body paint and more. Señor Frog's is bringing that same, incredible party vibe at 8 p.m. every Wednesday with an array of drink specials, including an open bar for señoritas from 9 to 11 p.m. and drink specials from 9 p.m. to midnight.
Señor Frog is a spacious 22,000-square-foot restaurant and party bar encompassing two levels and an expansive outdoor patio overlooking the steamy Sirens of TI show. Visitors to Señor Frog's welcomes a never-ending party complete with conga lines, karaoke and a fun-loving staff. Opens at 11 a.m until the last margarita goes down.
---
The Michael Jordan Celebrity Invitational (MJCI), hosted by ARIA Resort & Casino, is one of celebrity golf's most popular events and has raised more than $6 million for charity. The premier celebrity golf event returns to Las Vegas for the third consecutive year, April 4 – 7 at Shadow Creek, giving fans the opportunity to watch four days of competition with some of the biggest names in sports and entertainment.

Founded in 2001, the four-day tournament and celebration, which boasts incredible parties, A-list entertainment and competitive golf, is recognized as one of the best events of its kind, having attracted legions of sports and entertainment personalities. This year's event beneficiaries include the Make-A-Wish Foundation, the James R. Jordan Foundation, Opportunity Village, Cats Care and the participating celebrities' charities of choice.
Fans who wish to experience this exclusive event can purchase daily or weekly general admission tickets, as well as daily or weekly VIP passes. Tickets and information: www.arialasvegas.comwww.MJCIgolf.com and www.ShadowCreek.com.
Daily General Admission Pass: $30; Weekly General Admission Pass: $100;
Daily VIP Pass: $150; Weekly VIP Pass: $500
---
GRAMMY Award-winning Calvin Harris will launch a new and exclusive residency at Hakkasan Las Vegas opening in April at MGM Grand. The highly acclaimed DJ is set to perform 46 dates. Additionally, the artist will bring his residency to WET REPUBLIC Ultra Pool creating a daytime experience for fans where they can see the iconic DJ perform for 22 dates. Calvin Harris is celebrated as one of the most influential and talented DJs in the world. DJ, songwriter and producer Harris first hit the music scene with his gold-selling album I Created Disco in 2006. Originally from Scotland, he has since gained worldwide attention for his work in the electronic scene.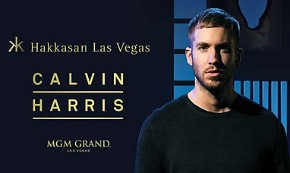 Hakkasan Las Vegas, a restaurant and nightclub complex, will offer guests an experience combining fine dining and unparalleled entertainment and nightlife inside a beautifully designed five-level structure.
---
St. Patrick's Day is a most important day for me as that is my son's birthday. There were so many specials in Vegas that day and Rice & Company at Luxor will continue to celebrate St. Patrick's Day the entire month of March with their Lucky Roll, priced at $17. Created by Executive Sushi Chef Danny Chen, the festive roll is made with crab, shrimp, avocado, asparagus, cucumber and carrots, rolled together in seaweed wrap and topped with a touch of spicy plum sauce.
---
Recycled Percussion kicked off its two-year residency at THE QUAD as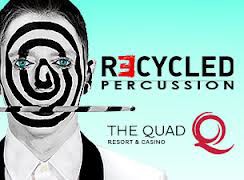 Strip headliners and fans came together to celebrate the debut of the most interactive show in Las Vegas at the Q Theater. Recycled Percussion rocks with an unprecedented combination of extreme percussion, engaging humor and extraordinary athleticism. Whether playing on buckets, ladders, grinders or sinks, the group's boundless energy and creativity blows audiences away. Upon entrance to the show, guests are given a drumstick and an instrument, encouraging them to play along to the junk rock fun.
Produced by one of Las Vegas' most highly-regarded producers, David Saxe, the new Recycled Percussion show promises to be the most impressive yet. The extreme show includes past junk rock favorites and surprising new additions, as well as a high-production set complete with colorful light walls and lasers.
---

Ben & Jerry's, the company that broke the mold for businesses demonstrating you could make a profit while giving back to the community, will commemorate its 35th Annual "Free Cone Day" at Ben & Jerry's Scoop Shops at the District at Green Valley Ranch and inside SUNSET STATION on Tuesday, April 9 between noon and 8 p.m. The Scoop Shops enlist help from some of the city's hottest entertainers who will scoop to benefit St. Jude's Ranch for Children. All small cones are FREE with no purchase necessary, but patrons are encouraged to make a donation to the store's respective charity partners.
TOP OF NEXT COLUMN
Hard Rock Hotel & Casino welcomed Andrew Dice Clay to his new home at Vinyl. Clay was given a memorabilia case dedication and several of his iconic leather jackets will be on display throughout his residency. Among the clothing is a zebra print coat the bold entertainer wore during his last and most famous MTV speech. He was banished following this appearance at the "1989 MTV Video Music Awards" and remains the only performer banned for life. Other items on display include jackets he wore during various concerts and shows.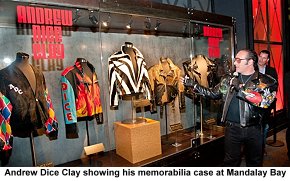 ---
Shhhh! The secret in Las Vegas is becoming less and less of a secret that The Vegas Underground (TVU) at The Tap House is becoming the best thing to do every Monday night. More and more people are enjoying this great evening of entertainment. Added to this weekly happening was a special event The Vegas Underground Rocks the Foundation (TVURTF) along with incredible guest stars at the Mandalay Bay Foundation Room. This was a one night event and the packed room was glowing with excitement because of the fabulous entertainment they were experiencing. After their phenomenal night TVURTF at The Foundations Room where all the performers were absolutely incredible, and the buzz was all over town, I received the following tongue in cheek email:
"The #Vegas Underground has been REMOVED from the Foundation Room Lounge! Blame goes to everyone involved, from the performers to the audience! The Vegas Underground WILL NOT return to the lounge next month.
Instead of appearing in the Foundation Room Lounge on March 21, we WILL BE appearing in the larger and reconfigured Foundation Room Dining Room, to the right as you come from the elevators! The space both inside and on the patio will be changed to give us more room, better visibility, more seating and hi-top tables. It appears that while the stage will be able to be seen from the patio, both sound and projected video will be available outside. So to all the entertainers and fans of our first The Vegas Underground ROCKS THE FOUNDATION, THE BLAME for this move falls on you!"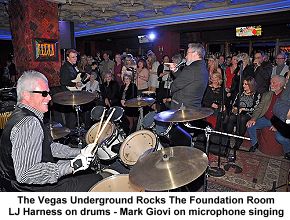 Way to go! Congratulations! I've known founders of TVU, LJ Harness, Mark Giovi (I was one of the first people to know him when he and his wife arrived in LV) and Ned Mills way before they started TVU. Their idea of TVU was to have a place to support live entertainment, and I am thrilled at their success. Not only are they great performers, they are also really great guys.
---
Sugar Factory, the celebrated confection company inside Miracle Mile Shops at Planet Hollywood will launch its new "Rainbow of Sugar" Couture Pop April 1. The popular sweet shop's latest Couture Pop design will be encrusted with crystals in the pattern of the rainbow and priced at $22, each. A portion of proceeds from the sale of each "Rainbow of Sugar" Couture Pop will be donated to AIDS charities. In addition, each "Rainbow of Sugar" Couture Pop box will feature a gay pride flag.
---
March is National Women's History Month. To honor the occasion, the Neon Museum is updating its regularly scheduled Neon Boneyard tours to include notable facts about Las Vegas' most interesting and influential women. Now, visitors will hear not only about the history of neon signage in Las Vegas and the various hotels, developers and entertainers associated with them, but also additional information spotlighting the contributions of Las Vegas' female city founders, business owners and politicians. The Neon Boneyard and the La Concha Visitors' Center are located at 770 Las Vegas Blvd. North in Las Vegas.
---
Coming to LVH - "Las Vegas Rocks Variety Show" hosted by Tony Sacca, a weekly live performance filmed for television, will debut at LVH on April 5 in the Shimmer Cabaret. The hour-long show will be taped with a live audience and featured band of the week and will feature headliners, singers, musicians, magicians, specialty acts, production shows, dancers and more.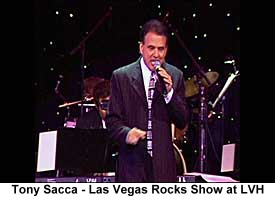 The variety show will be taped every Friday at 4 p.m. and air the following day locally at 3 p.m. on Vegas TV Cable 14 as well as regionally and will be broadcast via the Internet. Tony Sacca has long been a great ambassador for the entertainment community in Las Vegas and this show continues that tradition. Some of the bands lined up for the first month include: Jerry Lopez with Santa Fe & The Fat City Horns; David Perrico Band; Greg Peterson Band; and Vegas Underground featuring Mark Giovi and drummer LJ Harness.
Tony Sacca has been hosting the "Entertainment Las Vegas Style" television show since 1986 and can be seen: Saturday, (late night) at 12:30 a.m. on Vegas TV, Cable 14, Channel 25, Saturday, (late night) at 12:00 and 12:30a.m. and 6 p.m. on KPVM TV-41 and Digital 46 Pahrump, Sunday at (late night) at 12:00 a.m. on KPVM TV-41 and Digital 46 Pahrump, and Lake Havasu City, AZ - Sundays at 7:00 p.m. on KLHU-TV 45. This show has reached 50,000 households.
---
"MJ Live!" a tribute to Michael Jackson in the RIO's Crown Theater includes over an hour of live singing starring Michael Firestone along with eight backup dancers at 8:45 p.m. nightly. With each paid admission one child 12 and under is free. This is a show for all ages. General Admission is $51.10 and Golden Circle is $70.15 inclusive of taxes and fees.
---
Every Monday night, jazz aficionados and anyone looking to unwind after a hectic start of the week can be found at Ferraro's Italian & Wine Bar. Jazz Workshop performs live for the packed crowds every Monday starting at 10 p.m. Beginning at 11 p.m., guests can enjoy the restaurant's late offerings which include 50% off the full menu and 25% off drinks (including most bottled wine). No cover fee, Ferraro's is one of the only fine-dining restaurants in Las Vegas open late at night.
---
Hyde Bellagio invites guests on Thursday, March 28 to a complimentary wine tasting followed by an exclusive acoustic set by platinum selling singer-songwriter Ryan Cabrera. Beginning at 7 p.m., guests will sip an array of celebrated wines from around the globe – all free to sample as part of this month's edition of Vino Thursdays. Hyde is collaborating with renowned vineyards Newton and Cloudy Bay for a tasting menu featuring Newton Vineyard's Vintage Red Label 2011 Chardonnay and 2009 Cabernet Sauvignon, as well as Cloudy Bay's Sauvignon Blanc and Pinot Noir. Gourmet small plates from Circo create perfect pairings and will be available to order until 9 p.m. Vino Thursdays is a series of complimentary wine tastings held one Thursday every month from 7 p.m. to 9 p.m.
---
Castle Walk Food Court inside the EXCALIBUR will launch a week-long social media Easter egg scavenger hunt from Monday, March 25, through Sunday, March 31. Each day, one egg will be hidden at a major location within Excalibur. Holiday revelers can hop onto Castle Walk's Twitter account, @ExcaliburCourt, and Facebook.com/ExcaliburCourt, to obtain a daily riddle, which will provide clues to uncovering the egg's hiding spot. Once guests have used their sleuthing skills to decode the riddle, they must be the first person to obtain the egg to be a winner.
Each egg will contain instructions for winners to claim a variety of prizes, which increase in value every day. On Easter Sunday, one lucky winner will score the grand prize of a two-night stay at Excalibur, a pair of tickets to Thunder From Down Under and a $50 gift certificate to Castle Walk Food Court.
---
Although we have been enjoying unseasonably warm weather, is it possible summer is just around the corner? The Hard Rock Hotel & Casino says it is and says goodbye to winter as it heats up Las Vegas with the kickoff of pool season starting March 15. Devoted pool partiers are in luck as the highlight of the season is sure to be the 10th anniversary of REHAB, Las Vegas' first dayclub.
Hard Rock's Paradise Beach and Breath Pool Lounge are open to the public. Nirvana Pool is reserved for hotel guests and is open 9 a.m. to 7 p.m. daily; Paradise Beach is open 10 a.m. to 7 p.m. daily and Breath Pool Lounge is open 10 a.m. to 7 p.m. on Saturday and Sunday. Admission is free for hotel guests daily and the general public Monday through Friday. On Saturdays, admission starts at $20 dollars for women and $40 for men and on Sundays, $30 for women and $50 for men.
---
JERSEY BOYS at PARIS Las Vegas commemorates its fifth anniversary by presenting a star on the "Las Vegas Walk of Stars" to Frankie Valli and The Four Seasons. Original Four Seasons group members Frankie Valli and Bob Gaudio will be at the ceremony to accept the star and to enjoy a special performance by the cast of JERSEY BOYS. The story of Frankie Valli and The Four Seasons has entertained guests in Las Vegas for nearly 2,000 performances since opening in 2008. Performing hit songs such as "Sherry" and "Walk Like A Man," this production continues to wow Las Vegas audiences with the story of a group of blue-collar boys who grew up on the wrong side of the tracks and became worldwide sensations.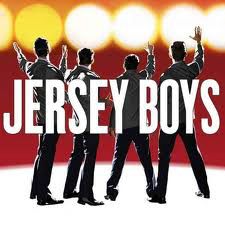 ---
Park on Fremontwill spruce up Downtown Las Vegas with its March opening at 500 E. Fremont St. The 5,000-square-foot gastropub will offer innovative bar fare and an eclectic art collection, with a laid-back area for dining indoors and antique tables in a lush garden outdoors. The patio at Park on Fremont, designed to look like a mature back garden was plucked from a rural setting and transplanted. Out back, plants and flowers overtake the landscape of the patio, creating objects d'art from eroded items such as a footed bathtub overlooking the outdoor bar and a Cinderella-style carriage situated on the rooftop, each blooming with brightly colored flowers. That lends itself to a distinctive atmosphere for guests to enjoy exceptional drinks and food outdoors. The Park logo will be projected onto the concrete at the entryway, where countertop stools align the southwest corner for quick and takeaway dining. Once inside, an aberrant art collection featuring works by Mark Ryden, Peter Gronquist and Mark Mothersbaughs adorn the walls as well as promote conversation in the rustic 2,500-square-foot interior. Forty-five rpm records played on a 1940s-era jukebox will set the mood with guest musicians and music aficionados.
Keep Memory Alive's 17th annual Power of Love Gala continues to grow with an extended list of entertainment icons and celebrities attending and performing at the 80th birthday celebration for Quincy Jones and Sir Michael Caine, two of the entertainment world's most influential stars. Celestial twins, born in the same year, same month, same hour and within minutes of each other, one in Chicago, the other in London, Jones and Caine met decades ago and have since been great friends. This glittering star-studded gala will bring together the world's celebrities of music and film to mark this milestone year for these two entertainment marvels.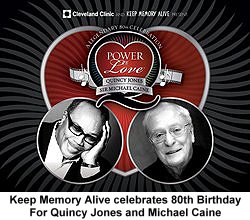 The star-studded tribute will take place on April 13 at MGM Grand , while raising funds in support of the Cleveland Clinic Lou Ruvo Center for Brain Health and its fight against neurodegenerative brain diseases such as Alzheimer's, Huntington's and Parkinson's diseases, multiple sclerosis, ALS and memory disorders of all kinds.
The celebrity-guest lineup for the night includes the expected attendance by superstar Barbra Streisand along with performances and heartfelt tributes from some of the world's hottest entertainers including music and film luminaries Bebe Winans, Bono, Carlos Santana, Chaka Khan, Chris Tucker, Herbie Hancock, Jennifer Hudson, Jordin Sparks, Patti Austin, Scarlett Johansson, Siedah Garrett, Snoop Dogg (aka Snoop Lion), Stevie Wonder, Terrence Howard, Whoopi Goldberg, will.i.am and more. Keep Memory Alive's Power of Love Gala will include a celebrity-chef dinner, a one-of-a-kind live and silent auction, along with a night of star-studded performances. For information regarding this unique celebration, visit Keep Memory Alive's website at www.keepmemoryalive.org or call (702) 263-9797.
---
Congratulations to Las Vegas' PR guru Bruce Merrin as he celebrates his Celebrity Speakers & Entertainment company's 40th Anniversary!
CONTINUE ON TO...:
> Entertainment Tidbits Archives
>Las Vegas News "Heard Around Town"
>Las Vegas Leisure Guide<