Las Vegas Shows
Concerts
Headliners
Events
From a precocious teenager wowing patrons in a downtown Las Vegas lounge to his debut as a Las Vegas Strip headliner, Wayne Newton has proved to be an instant sensation and a Las Vegas entertainment icon.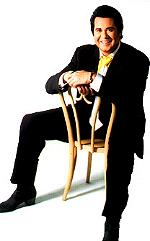 Currently appearing tuxedoed, impeccably groomed and radiating with good health and energy, Newton continues to attract fans from all over the world. From the moment you step into the beautiful theater named in his honor, you'll know you are in for a special evening. The stylishly-dressed 20-piece orchestra and four talented vocalists, help "Mr. Las Vegas" deliver two hours of top-quality music, comedy and happy times.

Wayne Newton sings many of the songs he made famous, such as "Danke Schoen", "Red Roses For A Blue Lady," "Summer Wind" and "Daddy, Don't You Walk So Fast." His repertoire ranges from country to rock 'n roll to pop classics.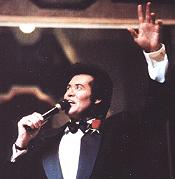 A master of 13 musical instruments, Newton punctuates his singing with lively turns on the piano, drums, guitar, banjo and fiddle. He gives audiences their money's worth - and then some. For added variety audiences are treated to some unexpected fun when he shares the spotlight with backup singer Jeff Brandt, who turns out to be a terrific impressionist and Newton's stunning trio of lady vocalists: Paula Willigar, Jacquelyn Holland and Darlene Garland.

When Newton wades into his sea of ardent admirers among the theater, it provides most memorable moments for ticketholders. He spends at least 15 minutes hugging, kissing and shaking hands with eager "Wayniacs."